MENU
How to Make Electronic Catalog? Step by Step.
The field of digital content creation is huge, and a diverse spectrum of material is created daily, from high-fashion editorials through online catalogues to independently published zines. Everyone should know how to make a catalog, as it is one of the most prevalent and successful types of digital material. As marketing and sales activities continue to migrate to online formats and e-commerce platforms grow more important, the majority of firms have chosen to produce e-catalogues, and in some instances, to completely move to online content.
What Exactly Is an Online Catalog Creator?
An online catalog builder is a website, mobile application, or piece of software that enables you to create and distribute product catalogs quickly and effortlessly. Publuu.com is one of the best catalog online creators which will help you convert a boring PDF catalog into a stunning flipbook online!
Why Choose Publuu.com?
Manage and transform PDF files into interactive, easy-to-access online publications – flipbooks – with this platform. Publuu.com is a solution that enables you to differentiate your electronic catalogue from those of your rivals. Your flipbook will resemble a traditional printed catalog. The best part about creating a flipbook at Publuu is that it will be accessible anywhere through a simple URL! Create a flipbook, copy the URL and send it to your friends via Facebook or even a email footer.
Publuu's electronic catalog example
View more electronic catalog examples

How to Make Online Catalogue With Publuu.com?
Below we describe how to do it in simple steps.
1. First step: log in at publuu.com
2. Second step: upload your PDF file with standard catalogue
3. Click personalize
4. After that you can use many options:
First of all, you can set title and description of your flipbook.
Customization: among others you can add background and logo.
Your flipbook may have a menu (for example you can add zoom option, share option or print option to your menu which will be displayed above the flipbook).
You can add password to protect your flipbook (this is optional, not neccessery).
You can choose whether the flipbook is to be indexed by Google or not.
You can also choose if you want a shadow effect. This is really good because the flipbook with shadow effect looks more like a real book.
You can also add interactive hotspots with video, pictures, URL's and audio materials. This is highly recommended because hotspots make the person viewing the catalog more interested in it.
5. After that, just save your new electronic catalog in the cloud (you don't need download it on your computer) and just share URL with your clients or coworkers.
Catalog Creator Online vs. Manual Publishing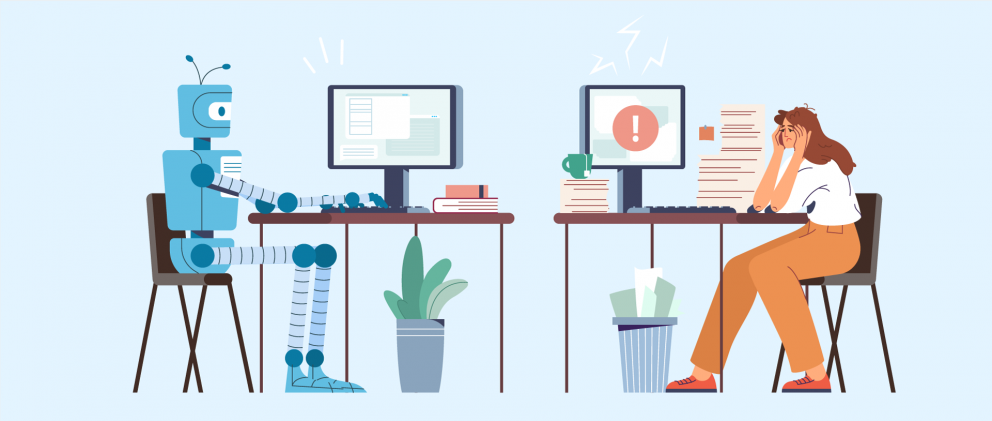 There are several benefits to utilizing product catalog builder software versus developing and publishing product catalogs manually. Let's take a closer look at each of them.
Time and ability
Manually generating, organizing, and updating a product catalog takes an inordinate amount of time. Additionally, it necessitates the development of in-house creative expertise for design, layout, and publication. A catalog creators remove you of that responsibility. The majority of product catalog software has built-in design and layout choices or templates. Alternatively, it employs a single highly optimized template throughout.
Compatibility and ease of use
When you create and publish your product catalog manually, you are responsible for its compatibility with a variety of devices, operating systems, and web browsers. And possibilities use a bewildering array of them. However, a catalog builder avoids this danger and assures that your hard work is accessible to everybody.
Software licensing costs are minimal or non-existent
The majority of manual catalog generation is accomplished using the Adobe suite of applications. This may cost hundreds—even thousands—of dollars every year, depending on the size of your organization and the sort of license you use. On the other hand, a digital catalog builder may create a catalog of comparable quality for you for a fraction of the cost. In other instances, it is even complimentary.
Increased visibility and sales
Consider a standard PDF catalog that must be downloaded in order to see it. Consider an online product catalog created using a digital catalog creator. It may be embedded on your website and quickly shared through email and social media via a link. The lesson here is one of accessibility. Your customers will not be required to download large files in order to access and purchase your items.
What Are the Advantages of Digital Cataloguing?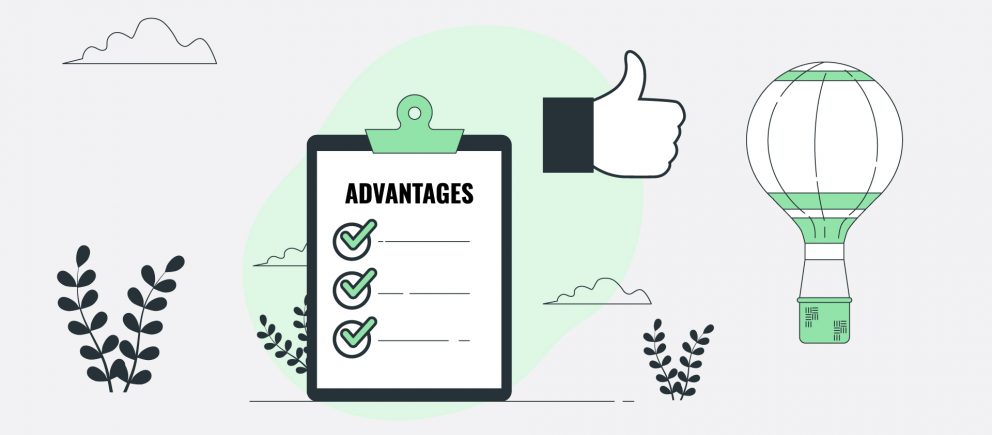 1. Less Paper goes to Waste
By adopting a digital solution for your catalog, you may help the environment by eliminating the need for paper. After all, everything is now accessible online, so why should your product catalog be any different?
2. There are no distribution costs
Put an end to the need to send thousands of paper catalogs to reach your consumers. Simply share your digital flipbook-catalog through social media, email, or embed it directly on your website.
3. The Option of Including Interactive Elements
Adding product listing links to your electronic catalog has never been simpler. Additionally, you may include films that provide clients with a 360-degree perspective of your items.
4. You Can Access Your Online Catalog From Anywhere
At Publuu, we understand the critical nature of reactivity. That is why we have ensured that our viewer works flawlessly on all platforms – whether they be Apple, Android, Windows (or any other) devices. This enables your customers to buy and browse your items from any location and at any time – through your digital catalog!
5. Easily Make Modifications
If your price or product line changes, you may convey these changes directly in your digital catalog, where all receivers will get the new information instantly. It's a very efficient method of keeping your consumers informed and current. All that is required is that you use our overwrite option.

How to Create an Online Catalog for My Business?
If you want to create an online catalog that displays your offer and serves as a marketing tool, start by gathering the relevant data – like your offer, price list, and your customer base. Think about what products or services you will be presenting using the product catalogs and what people are the most interested in purchasing. Consider what is the ultimate purpose of your catalog: to generate leads, increase sales or highlight your offerings. These decisions will affect how you will design and what template you should choose for your document.
When you have a basic idea of what your product catalog will look like, you can start designing your catalog. If you're a novice, it's a great idea to start with a ready-made online catalog template to create a PDF file and edit it using Canva or InDesign, or your chosen software. Choose a template that matches your brand and use high-quality images and text to give your point across, show the benefits and features of your offer and design beautiful product pages.
Then, fill the digital catalog with your content. It can be your products or services, prices, descriptions, and images. Make sure you have an excellent quality product description that explains its specific features and added value.
When you are satisfied with your catalog, you can upload and publish it online to Publuu – it will let you include videos, galleries, and links to relevant content online to further enrich the description of your products.
Publuu flipbooks also emulate paper catalogs with their realistic page-flipping effect you can't obtain with the typical PDF file.
You'll find more information and business catalog templates in our article about creating online catalog for business.

How to Create a Wholesale Catalog?
A wholesale catalog online represents your entire company and the products you offer to other companies. It should not just be a list of products trying to convince retailers of new products, but a document that defines your credentials and position in the supply chain.
Before you start creating your own e-catalogs for a wholesaler, you need to consider what to start with. What makes your goods stand out as unique? What sets you apart from your competitors? Be sure to highlight these elements in your catalog.
Consider how much money you are willing to invest in the digital catalog you plan to create. If you're on a tight budget, you may have to think about DIY alternatives, such as using a free online template or hiring an independent designer. Remember that with Publuu your catalog can be accessible online and look stunning, thanks to the realistic book-like page-flipping effect.
Then you can prepare the necessary information for your catalog, like images, descriptions, prices, and specifications. Prepare high-quality photos, too – this is one of the key elements that determine whether a store will place an order. Make sure your product catalog photos are well-lit and high-resolution since you don't know what devices will be used to peruse your digital catalog.
In our guide on how to create a wholesale catalog, you will find more detailed guide with selection of wholesale catalog templates.

How to Create a Price List?
A price list is similar to an electronic catalog: this is also a document that must present your goods and services. Such a document can include the name of the brand, a brief description and the cost of the goods or services, whether per piece or per kilogram. Unlike a digital catalog, it doesn't need to be detailed and can be used to quickly showcase your offer and product categories so that customers can learn about your offer with a single glance.
To create a price list, choose a template you can easily find online – it's best it's connected with your electronic catalog. Online price list templates are widely available on various design and ecommerce platforms, and you can find free templates on sites like Canva. You can start from scratch or use a template to get inspired. Once you have chosen a template, you can change it to fit your brand. This involves changing the layout, fonts and colors.
You can include photos or images of your goods or services in the price list if you have them. This can help buyers visualize their purchases, but it's not necessary. A digital catalog can have many illustrations, but a price list might just need a single picture to better showcase the online content you're offering.
When preparing a price list, include a call to action. When customers see your price list, tell them what to do. This could involve going to your website, calling your business or visiting your brick-and-mortar store.

How to Make an Online Christmas Catalog?
For many, the Christmas Catalog is an annual treat you've been waiting for. Some online catalogs for the holidays might present your potential gifts or services for the holiday season, while others showcase how the company and offerings have changed over the year.
Choose the format you want to use. You can get both free and premium Christmas catalog templates online. Thanks to these digital catalog templates, you have the option to work off an existing design or come up with something completely original. When designing product catalogs for Christmas, it's best to use cheerful colors and typefaces. Including these will make your catalog more in tune with the season.
Modify the template to your liking. When you find a template you like, you can modify it to fit your company's style. This way you can modify the colors, typefaces, and structure of the document.
Adding high-quality photos to your catalogs will increase the quality and attractiveness of your catalog – it should be user-friendly and simple. The things your customers are looking for should be easy to locate.
If you will decide to create your online christmas catalog with Publuu, you will be able to add chrismas songs inside of it, so that the customer can reach the christmas shopping mood in seconds.
You may be also interested in:
5 Tips to Make Your Catalogs Stand Out
Top Free Catalog Templates Website
Online Shopping Catalog vs Paper Catalog – Which One Works Best?