MENU
10 Creative Newsletter Ideas for Your Business

It's great to stay in touch with your customers, share important information and updates, and build relationships with your target audience. All of these things can be included in just one tool – a newsletter. A well-designed newsletter with stunning content is an easy way to get the word out about your business.
The goal of every e-mail newsletter is to provide information about the sender's products, services, or other items. E-mail newsletters are often sent out on a regular schedule, such as weekly or monthly, and sometimes in response to specific events. They can be used for both business-to-consumer (B2C) and business-to-business (B2B) communications. They allow businesses to reach out to a large number of people in an easy and cost-effective way. But what should be included in your email newsletter?
First of all, to create newsletters, you need to come up with the content. This may seem like an easy task but it can be hard when you are not sure what kind of things your clients would want to read about. But, you don't have to worry about it anymore – this article will provide some of the best newsletter ideas which refer to almost all kinds of businesses. With these 10 creative newsletter ideas presented below, you can create a wonderful newsletter in just minutes.
Newsletter content – why you should care
Digital marketing is a great way to reach your target audience. If you want your business to grow, start a conversation with your audience. You will quickly notice a lot of awesome things happen, and not only will you find new marketing opportunities, but also new customers who are more likely to engage with you.
Remember that content marketing is your ally. Even the most powerful newsletter without a relevant content will be useless. That is why you should take care of your newsletter content.
But what exactly is content marketing and how does it apply to your email newsletter? Content marketing strategy focuses on creating and distributing valuable, relevant, and consistent content to attract and retain a clearly defined audience. The content can be in many forms such as text, images, audio, video, or other multimedia formats. Its goal is to create a mutually beneficial relationship between the company and its customers. It is the exact thing you want to do with your newsletter: create a value and share it with your subscribers to build a strong bond between them and your company.
Taking the above into consideration, the first thing you have to do is to think of the newsletter ideas that fit into your business. Are you a freelance writer who wants to sell an eBook? Give your newsletter subscribers an excerpt for free! Do you want your youtube channel to grow? Prepare a behind-the-scenes video available only for those who sign up for your newsletter! Break the pattern, make your newsletter a work of art.
So, when it comes to newsletter ideas, you don't have to browse the Internet for long hours, we've gathered the best of them in this article.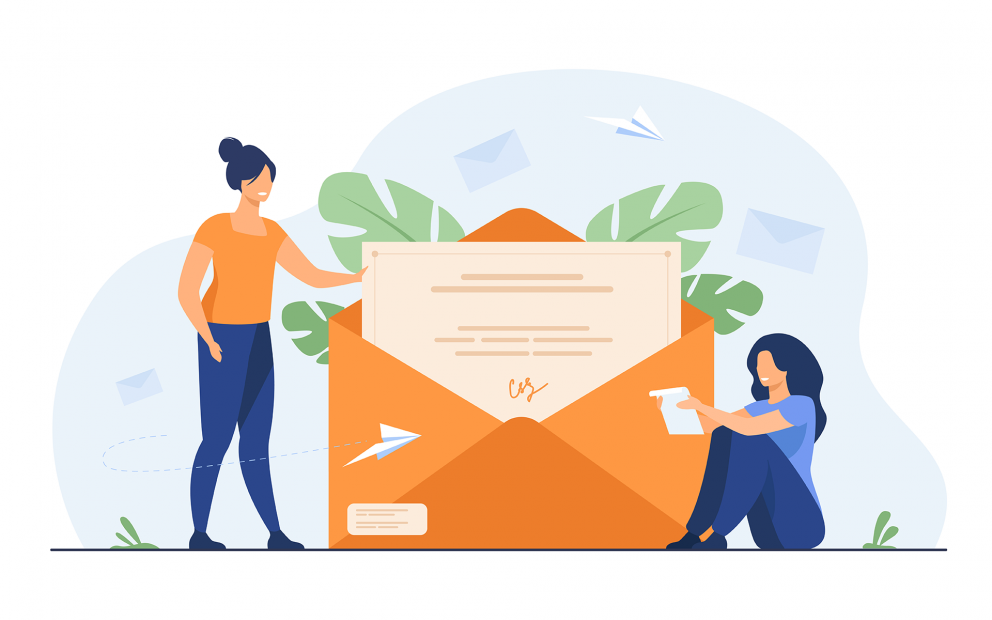 Publuu – modern newsletter creator
Original newsletter ideas involve not only the content but also the design of your email. Have you ever been interested in a plain and monotonous email? I guess you haven't. So now you know how NOT to create newsletters. Thus, if you want your newsletter to be modern, eye-catching, and never go unnoticed, you should try Publuu's online flipbook maker.
Publuu allows you to convert your PDFs into digital flipbooks that are appealing to all of your target audiences, capturing their attention and showcasing the best of your company in a very realistic way. Reading newsletters on mobile devices and desktops will give readers a magazine reading experience. The page-turning effect will make your headlines stand out, making newsletters much more enjoyable to read than just simple emails.
Publuu's newsletter example
View more online newsletter examples
You can customize and design newsletter content to resemble a digital magazine through stunning text and images. You can also choose for the content of the newsletter to be embedded in the body of the email or sent as a direct link. Moreover, you can distribute your flipbook in several ways including emailing it directly to your customers or sending it as a social media post.
Publuu lets you easily add links to your website for more information. You can take advantage of a variety of features, such as adding a hotspot to your online catalog to help convey information.
One of the most interesting functions of Publuu is analytics which allows you to verify how your team members, business partners, or readers interact with company newsletters. You can find out who is viewing them, how much time do they spend reading your newsletter, and check other important metrics.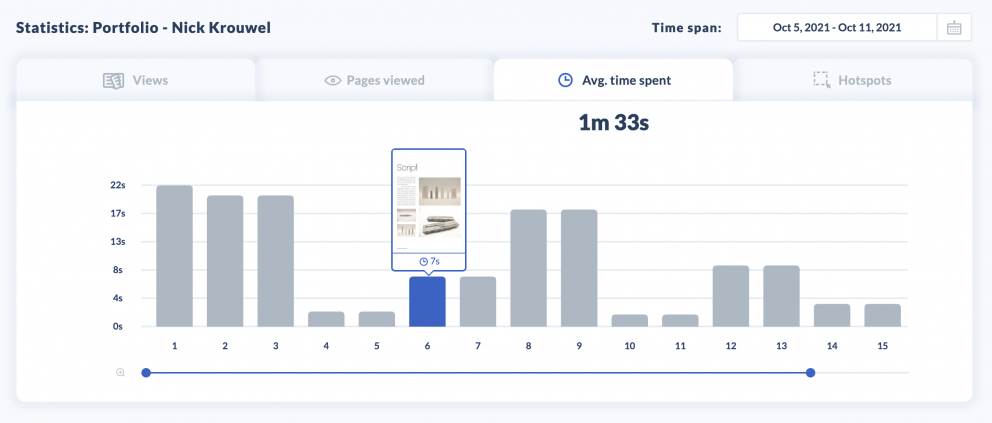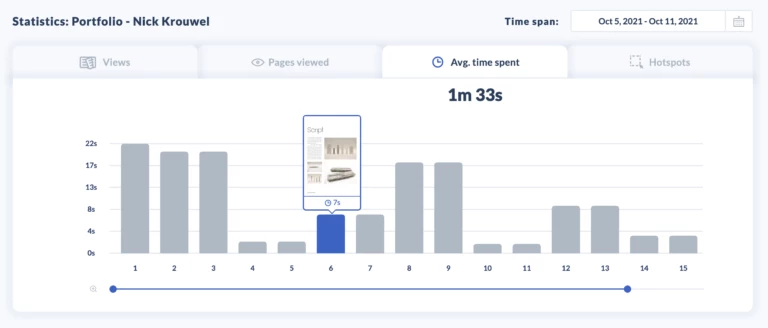 Don't wait- upload a PDF and Publuu's newsletter maker will convert it to the company newsletter format in minutes. Your modern newsletter is ready to send!
Share your latest blog post
Blogs are an important part of any company's marketing strategy. Blogging helps in increasing brand awareness, improving customer experience, and driving traffic to the website. Having a blog is a must in many eCommerce businesses nowadays.
If you have just published a few new blog posts, you should share them with your audience: either by linking to them in a social media post or including them in an email newsletter. You could share some of your older blog posts from the previous month or summarize them for your subscribers as well. It will also help bring traffic to your website.
Besides posting your latest post one at a time, you could also create some blog post roundups. A blog post collection gives people who follow your company a number of blog posts to read. You can, for example, create a newsletter with a summary of your most popular blog posts, or compile the best articles and blogs on a particular topic.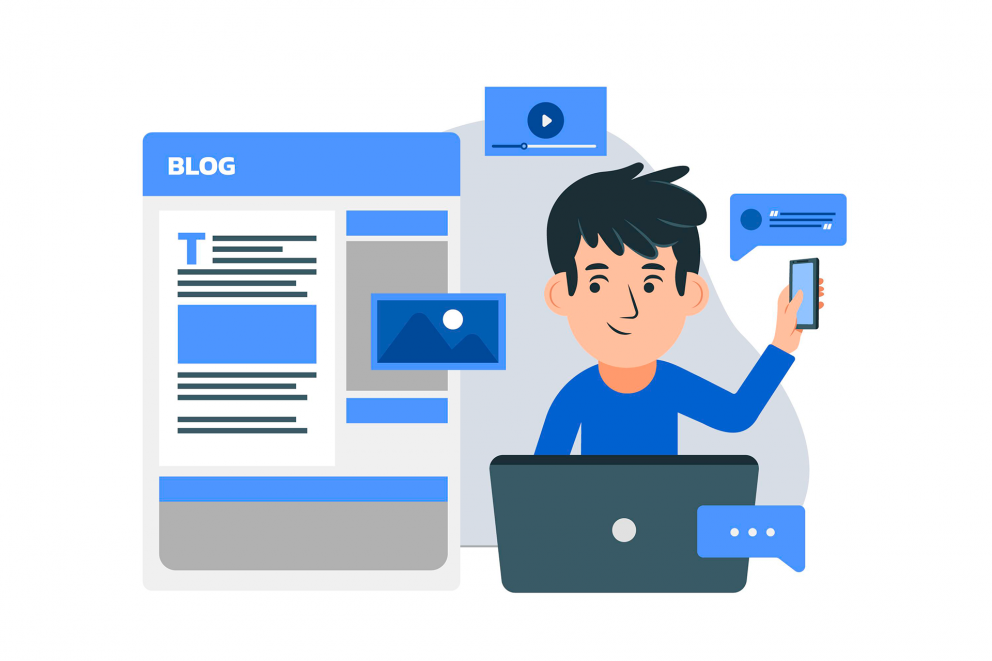 One of the best newsletter ideas is to provide a message with a guest blogger post. It sounds odd for the first time, but trust me, guest blogging is a great way to introduce a new voice or topic on your blog. Before you send this type of a blog post it's worth researching which guest bloggers work in the same industry, or have expertise in that particular subject matter.
If you share the post in which you act as a guest blogger, it will be a good way to you can get your name out there and build your personal brand. It also helps you establish yourself as an expert in your industry. What is more, guest blogging is not just about writing content for other people's blogs. It also includes guest speaking or guest podcasting.
Company news in a nutshell?
Sharing your company news or stories seems to have a strong impact on the recipients. After all, that is why they follow your social media profiles and want to subscribe to your newsletter. A powerful email newsletter has a sense of authority behind it. For example, a letter from the company's CEO or owner is a good way to accomplish it. It's important to keep your customers involved in what you're doing – that way they trust your company more.
You can make a quick recipe, add a few items from the company's history that are relevant to the company, or write a longer article about what happened on its anniversary. You can also tell your email subscribers a little more about where you came from, who you are now, and what it is like in your company. Favorable newsletter ideas include sharing your success story in just a few lines. Of course, it is not your aim to boast, but sharing a couple of your latest achievements and fulfilled goals may cause you to become a role model for your followers.
Moreover, consider creating an employee newsletter to highlight team members and their work. It helps to boost team morale and encourages employees to become more engaged in the company's mission. A company newsletter is also a great way to keep employees updated on the latest happenings, including company news and updates. It can also be used as a tool to inform employees of changes in the company's policy.
Employee newsletters are an effective tool for companies of all sizes, but they are especially helpful for large organizations with many departments. They allow people across departments to stay up-to-date on new developments that may affect their work.
Announcement of an upcoming event
The company newsletter is the perfect way to keep your customers up-to-date with what's happening in your business. Make use of your company newsletters to remind subscribers about the upcoming webinar, job openings, or share industry news. Don't forget to give them info about the event, where it is and what time it starts, maybe a map of the location, etc.
Is your company looking for new talent? Tell your subscribers about it and send some job postings. Give your subscribers an opportunity to follow you on social media – attach a Follow Us section to your newsletter that includes all of your social links. That way they can follow all your upcoming posts.
Have you just written an eBook, guide, magazine or other free resources? After you make sure your free tools answer readers' needs and that the content is valuable enough, include a reference to this in your email newsletters.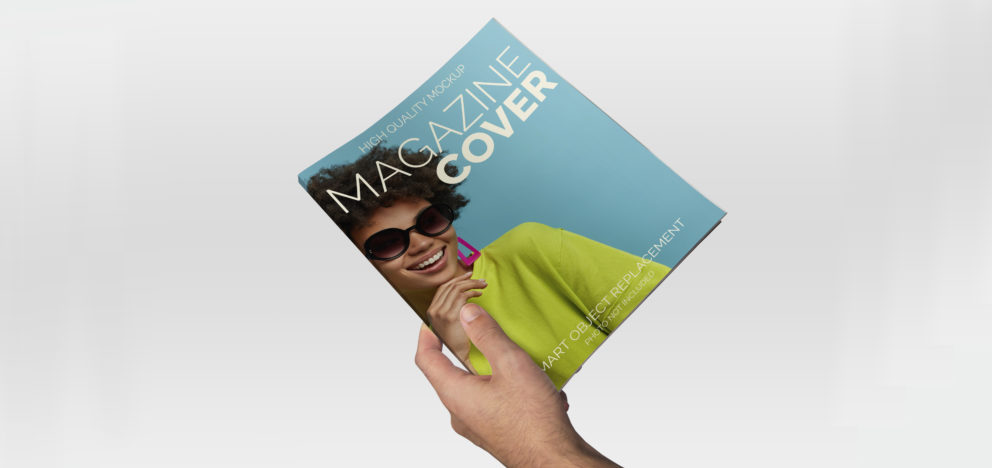 Holiday newsletter ideas
A holiday newsletter is a great way to stay in touch with your customers and business partners during the holidays. It can be used as an opportunity to promote a new product or service. This type of newsletter can also be used to thank your customers for their loyalty over the past year.
There are many ways that you can create a holiday newsletter that will appeal to all of your readers. You can ask them questions about what they would like for Christmas, what their favorite holiday traditions are, or what they would like from Santa this year. You can create content not only for major holidays but also some minor ones- you may gain your audience recognition by sending some gift guides during some popular holidays such as Mother's Day.
Try to send an email asking for your customer's holiday wish list. You can send this out as a survey or as a request for feedback on what they would like to see from you this holiday season. You can also create a newsletter with information about all of the different things that are going on at your company during the holidays, such as new releases, contests, and events. A good practice is to send an email thanking your customers for their commitment throughout the year and wishing them happy holidays.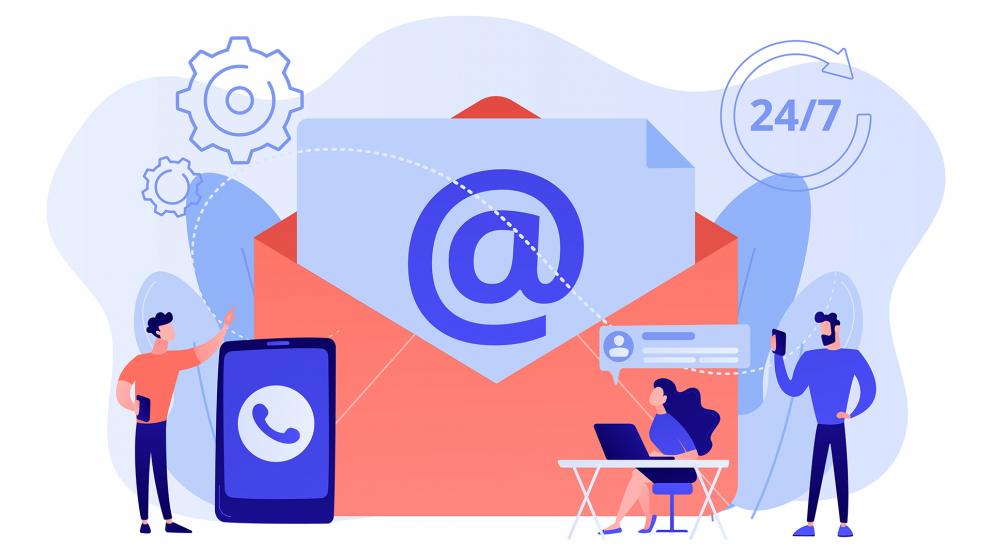 How-to guides
This particular newsletter idea is connected with providing your newsletter readers with some helpful tips. Offer your customers step-by-step techniques on how to use your product or how to complete tasks by creating email newsletters with tutorial how-to guides.
The main goal of a how-to guide is to teach people how to do something. This is usually done by providing some instructions for the reader. There are many different types of guides, including tutorials and instructions on how to use products, such as assembling IKEA furniture or making a pizza.
There are many people in the world looking for expert advice, but not all of them have access to specialists who offer the type of information they are looking for. That's where you come in. As someone who is an expert with this knowledge, you would be able to provide these people with the information they need. Write a short how-to guide connected with your industry in which you explain how to do something step by step, and your subscribers will be grateful.
How-to guides are very popular types of articles and people very often want to share them or publish on their social media timelines, so consider including social media share buttons in your newsletter to make it easy for your subscribers to share what you create.
Fun newsletter content ideas
It may not be necessary to always make your newsletter 'useful'. Sometimes it's enough to just make it fun. People don't want to be serious all the time and they want to meet a fun angle of your brand. Showing your email subscribers that you have a sense of humor always works.
Some of the best fun newsletter ideas are always behind-the-scenes videos. People are not only interested in your professional company's look presented outside, but very often they want to know what is going on backstage. Use this knowledge and make a funny video connected with your company. If you are working on a new product, show the whole process of creating it – from the beginning to the end. Engage your readers in your regular workday – it will make the bond between your brand and them even stronger.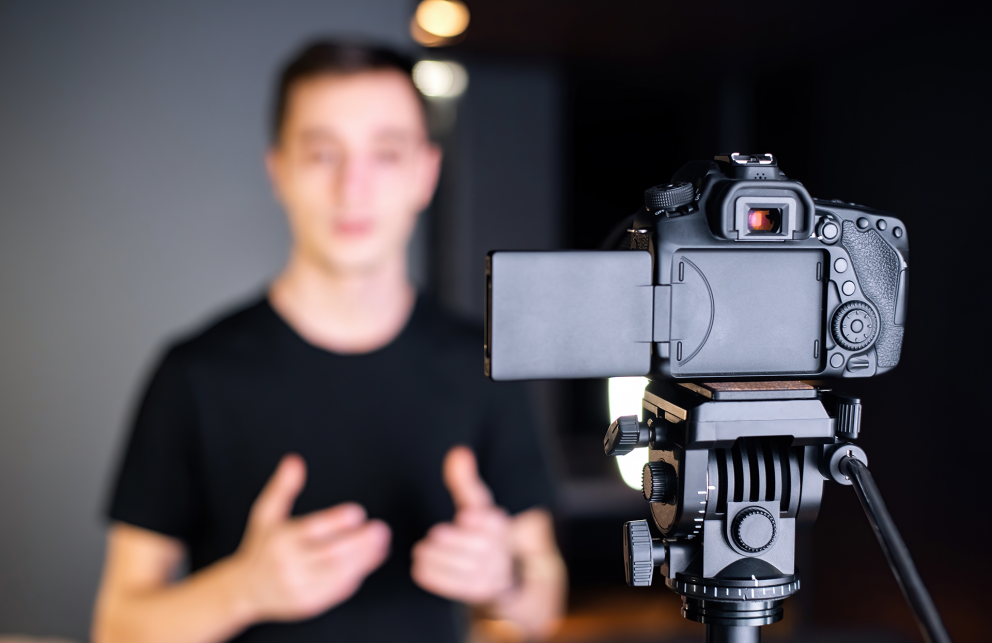 But there can be a trap- although some fun ideas like youtube videos or a cute pet picture can become a good way of diversifying your newsletter content, remember to not exaggerate things and send them too often – you don't want your whole brand to become a thing to laugh at, right? Among many different kinds of fresh newsletter ideas, this one is very often desirable to relieve the seriousness of some matters, but remember to use it wisely.
E-commerce stores newsletter ideas
Today's shoppers are more demanding than ever before. They want convenience, ease of access, and an enjoyable shopping experience. They want to be able to find what they need with just a few clicks and they want it now.
If you are a small business owner, you might be considering the benefits of using a newsletter to communicate with your customers and to promote your products. Newsletters can help you stay in touch with your audience and build customer loyalty. They also provide an opportunity for you to share useful information about your company or industry with readers who may be interested in what you have to say. This is why eCommerce newsletter needs to be user-friendly and easy to navigate in order to keep up with the competition.
The most important thing about an eCommerce newsletter is that it should be personalized. There are many ways to personalize an eCommerce newsletter, and they all depend on the type of business you have. For example, if your business sells shoes, you might send a monthly email that features new arrivals in the store or special promotions on certain models of shoes. If you sell clothes, you might send out a weekly email that features new arrivals in the store or discounts on specific items.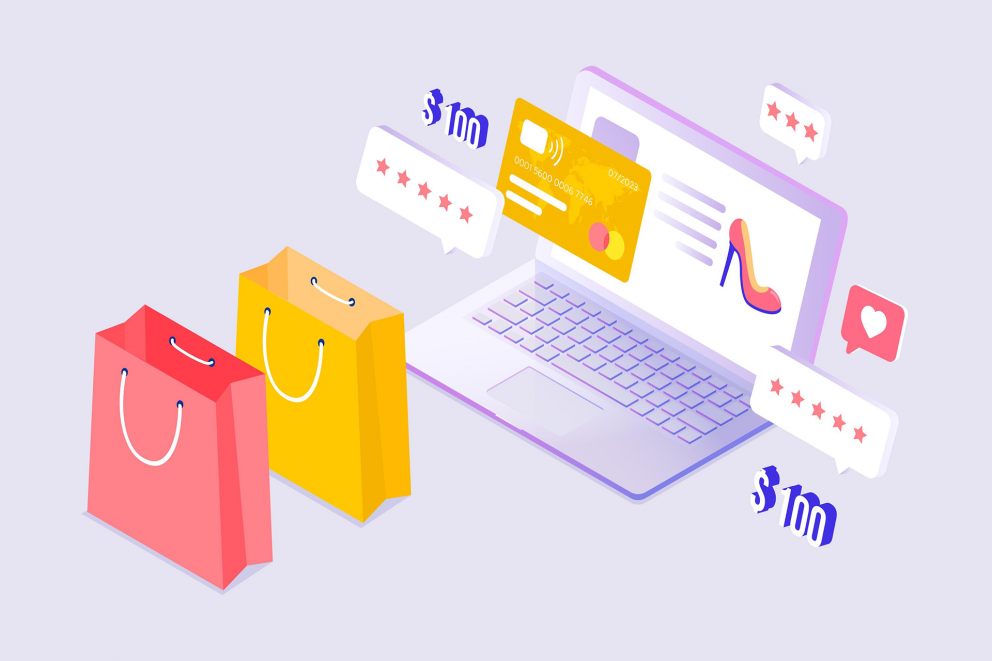 Another thing to remember when creating an eCommerce newsletter is that it should be short and concise. Nobody wants to read an essay from their favorite store every time they open their inbox. You'll want to include what's new and exciting, but you also don't want to overwhelm your readers or make them think you're spamming them with ads.
A very important thing in e-commerce newsletters is to keep your newsletter subject line interesting. The headline is often the first thing readers see and it must be engaging so that they will click on the email and start reading. You should remember that mail clients truncate text after displaying a certain number of characters. For example, an iPhone will show 2,000 characters before it cuts off the rest of the message.
Now let's discuss some of the finest content ideas for e-commerce stores.
Offer expert advice in your niche
This idea can yield greater exposure for your company. A lot of people are looking for expert advice and they might not be able to find it in their city, state or country. This is where you come in, as an expert in your field, you can offer your services to them and give them the advice that they need.
Offering expert advice is a great way for companies to increase their exposure. This can be done through a blog post, podcast, a magazine, or even through social media channels like Facebook or Instagram that can be later send in your newsletter.
Show them a review or testimonials
One of the most powerful tools to promote your business is social proof. You see that when a customer shares how much they love your product in an email newsletter and it makes others want to buy it too.
Reviews provide an opportunity for customers to share their feedback with one another and give each other advice on whether they should trust the reviewer. Positive reviews can help promote the business and entice more customers to visit their establishment.
Adding customer reviews to your e-commerce newsletters is an important aspect of online retail and could really benefit your business. Reviews can boost sales, so investing in this might be worth it.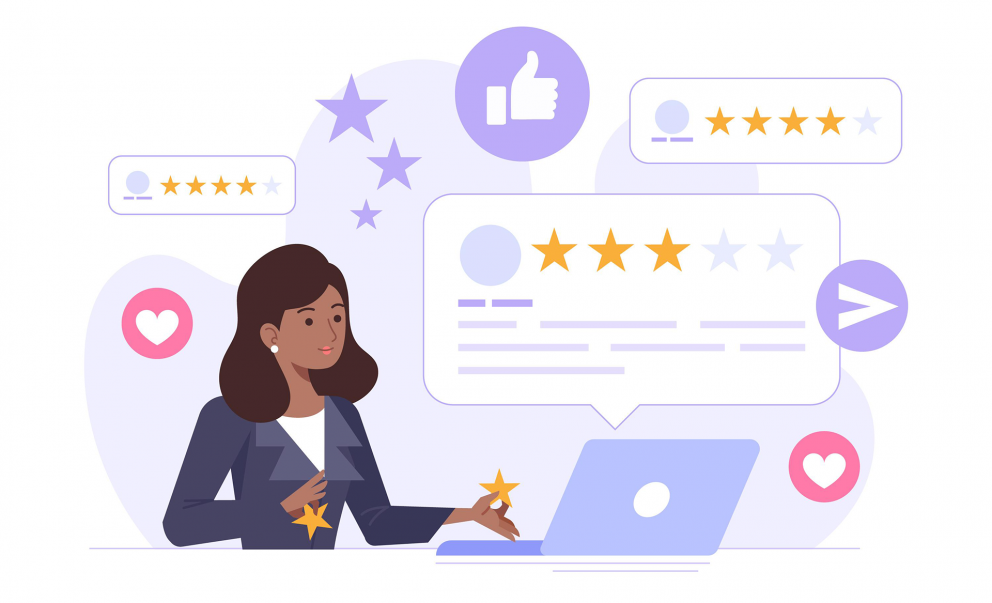 Send word about special discounts
In order to get more customers and make them stay loyal, from time to time you need to offer some discounts or deals. The most effective way of doing so is to offer some extra benefits for the existing customers that you already have. So, in order to retain your current customers and get new ones, it's essential that you make sure they feel appreciated by offering them a discount code or an exclusive deal.
Informing about a new product launch
Your company is constantly releasing new products and services to the market. These can be both digital and physical products. It's important to keep your customers updated on the latest offerings, so it's a good idea to have newsletters that focus on introducing new products and showcasing them in creative ways (for example, showing how they are used).
Your product launch emails should be carefully crafted and written so that they reach your users. This will not only get people interested in what you have to offer, but they'll also be more likely to buy it or find out more information about it.
A good idea connected with launching a new product is to prepare a sequence of emails, with the first one appearing on your subscriber's inbox at least two weeks before launch. It should give your audience a clue that something is going to happen without telling too much. The next newsletter should be sent one week before introducing a new product, with the reference to the previous one. So if you built up the suspense in the first email, you should explain exactly what your intent was- use some photos to present what is coming. The last email in this sequence is just simply showing your new product- remember to include social media buttons to give your subscribers the opportunity to share it with the world.
Newsletter – when to send it?
When is the best time to send your newsletters? Even though there are a couple of different things to think about, it's best to keep coming back and sending your newsletter on a specific day and time. It can help you plan out your marketing efforts, as well as experiment with the best times to send them so that you'll get the most opens and clicks.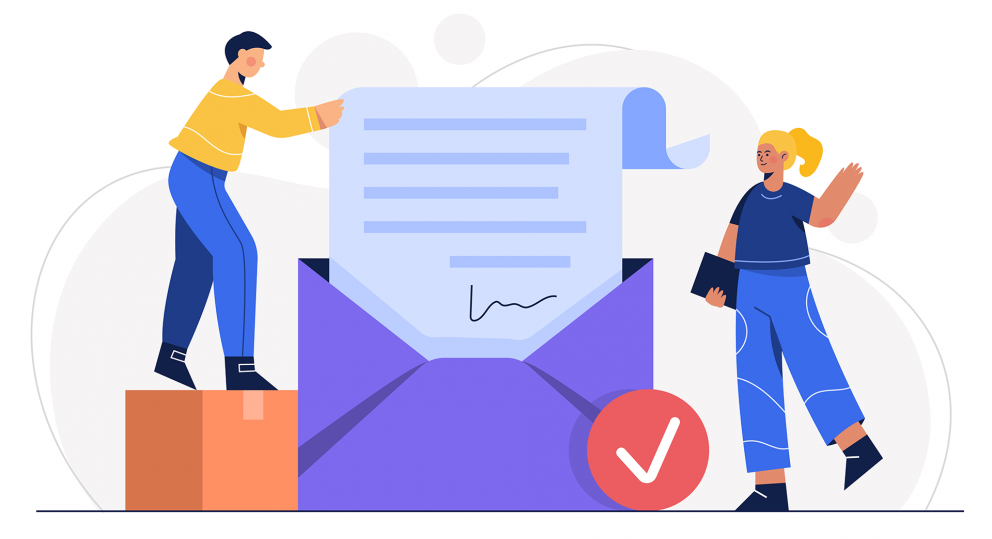 The frequency of newsletter sends will depend on the type of business you have and how often you want to reach out to your customers. A good email newsletter can be sent either weekly or monthly – it depends on your brand character. Sometimes it can be hard to generate an engaging, thought-provoking weekly newsletter, so if you are too busy and engaged in other company matters, think about sending refined with the greatest care monthly newsletter.
Newsletter ideas – conclusion
Email marketing is one of the most cost-effective ways to reach and engage with customers. But it's not enough to just send out messages without any email marketing strategy. If you want your email campaigns to be effective, then you need a plan that includes well-thought-out subject lines, an eye-catching design, and clear call to action buttons.
You need to remember that your email newsletters should provide helpful information and consist of great content ideas- these two are the most significant cornerstones of your newsletter. Your mail newsletter frequency will depend on the nature of your business and how often you want to reach out to your clients. For some brands, it could be once a week and for others, it might be once a month.
No matter how often you may send your email, the best you can do is to surprise your audience with some fresh ideas, send some industry news they are waiting for or remind them about the upcoming trade shows. If you take care of the content, your email newsletter will become a prominent piece of your digital marketing strategy.
You may be also interested in:
How to create a URL link for a PDF document
Email Newsletter Templates
5 New Product Promotion Tactics