MENU
How to Generate Leads?

It is now widely accepted that one-third of all private firms fail within the first two years of operation. Why? Because they are unable to find enough customers and can't show their products and services to their target audience.
One of their main issues is that it is difficult to find customers on a consistent basis, which is understandable. After all, you've probably opened a new business, like an auto repair shop to fix cars, not to constantly attract new potential customers – and you might not know how to keep current customers. As a result, if you want your business to grow quickly and consistently make money, you must understand how to generate leads.
This article will teach you what lead generation is, how to generate leads for free, what are the best lead generation strategies and tools. We'll describe how to leverage social media or use an optimal strategy to gain more business leads and customer referrals.
What is the definition of "lead generation"?
Lead generation, according to marketing experts, is the process of generating consumer interest in your company's products and services, which leads to a specific action.
In most cases, this action means that the customer should contact you or provide you with their contact information. You can then contact them about the goods or services your company provides. Eventually, new leads result in conversion – the purchase of what you have to offer. Gaining new prospective clients is inbound lead generation – leading from the outside to your company.
A lead for an auto repair shop, for example, could be a phone call from a customer, a visit to the workshop, or a message on social media. Inbound lead generation for such services is typically done on a personal, one-on-one basis. For a company that works both as B2B and B2C, business leads are more valuable, but individual customers will still be 80% of their rotation.
However, if you sell online, many of the leads you generate may contact you solely through the Internet. In this case, creating leads for your business is a matter of good online lead generation tools – things like email marketing, search engine optimization, and advertising online.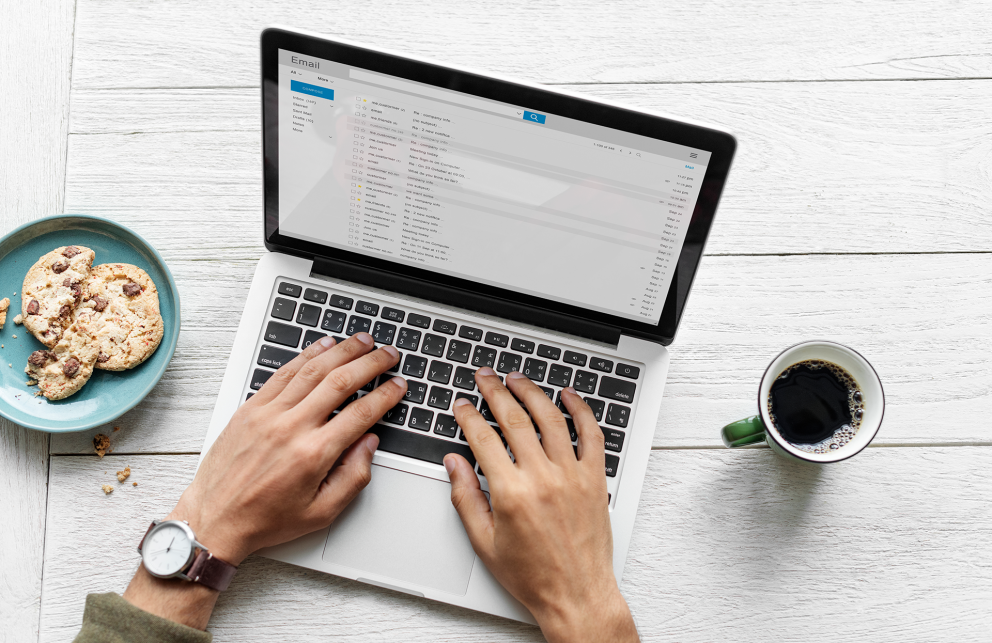 To generate new business leads, you must create an easily accessible marketing experience for customers. Every contact you receive is a potential lead, and of course they should eventually purchase your products. The journey to client means that it is always a good idea to provide your contact information, especially if you are selling something online, so that the customer can contact you.
How do you define a lead?
A lead is a potential customer who shows interest in some way in your company's product or services. Online, even access to the contact information of a prospective paying customer, whether they're a person or company, is often considered a lead. Usually after providing personal information to take advantage of an offer, use a survey or subscription, the lead might be later contacted by your company. This is the basics of lead generation process these days.
Imagine you are interested in how to care for your car, so you solve a quiz using social media. A few days later, you receive an email from the repair shop – asking if you want to receive a guide to car care. If so, you can sign up for their newsletter. Then you become a lead – and the company has likely made more leads this way. Of course, a car garage is a local business, so its lead generation strategies must focus local leads – but many services are available online.
Of course, there are many other ways of generating leads. Many companies practice cold calling – telephoning everyone in the phonebook or using a bought database of contacts. Often, these lead generation companies use automated robocalls. As you can guess, these lead generation efforts aren't popular, and according to many experts, waste your time and resources. That's why you should choose online lead generation.
Publuu – the best lead generation tool?
Publuu lets you improve the lead-generating process thanks to an online flipbook technology. You can use content marketing by presenting your content as a PDF, resembling the realistic booklet, as if you held it in your hands. You can make your content stand out from the crowd and easily share it with others. For example, you may embed it on your website or send it to prospective customers as a direct link.
Publuu flipbook maker allows you to create an interactive PDF that mimics the look and feel of a real book. Creating engaging online eBooks with interesting content makes your customers interested in your company – and you strengthen your relationship with them. Creating relevant content is one of the best methods of lead generation – and using a good medium and way of delivery definitely boosts your signal!
Publuu's ebook example
View more online flipbook examples
Great features of Publuu flipbooks
Multimedia features like hotspot links, video embedding will make your content even more engaging and will allow you to distribute your content to the audience. Not only do they keep the readers involved, but they also make your materials look more prestigious. If you want to collect leads using unique content, use Publuu to promote it!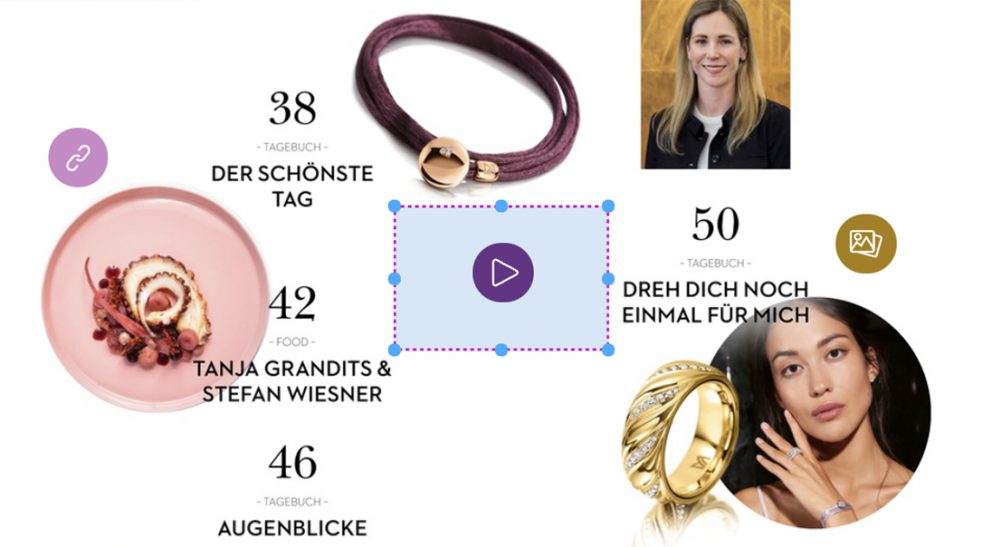 Analytics and lead generation forms
What's more, your beautiful eBooks can be effective lead generation tools on their own. You can add a lead capture form to all the digital eBooks, periodicals, and online brochures. With a couple of clicks, you can add a customizable form, allowing you to gather as much or as little data as necessary.
You can ask prospects for their e-mail or phone number in return for access to an interesting eBook you just offered to them. You may place the lead form on any page you choose – to limit the access or at the end to ask for an e-mail address if the reader is interested in more information.
Publuu has a great analytics service – and our lead generation software is well-integrated with it. You can export the data as an excel file and you can learn when new leads entered their contact information and who they are. This is very useful when you create marketing content.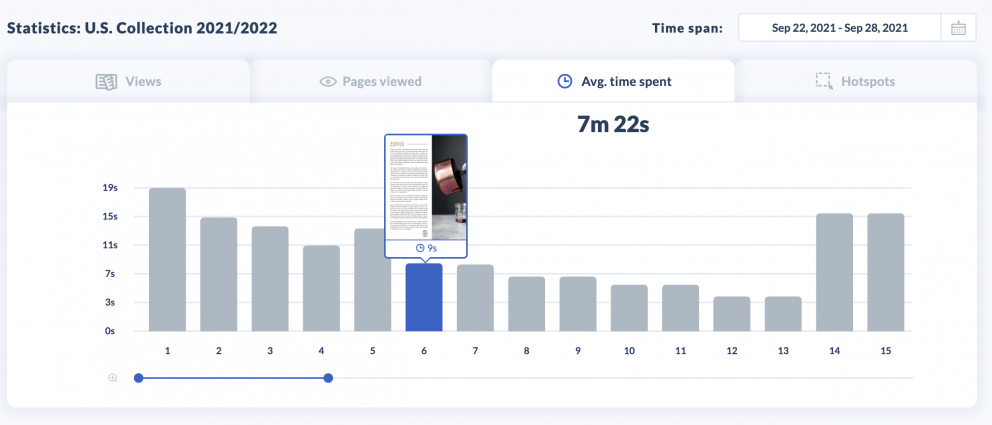 What is a qualified lead?
When a visitor becomes a customer, they complete a larger lifecycle that starts with lead generation. Before you start working on gaining relevant leads, it is important to note that not all leads are created equal. There are different categories of potential leads, depending on how they are qualified and what stage of the customer lifecycle they are in.
Qualified leads are those that meet your company's predetermined criteria as potential customers. For a lead to be considered qualified, the person must voluntarily provide information. In other words, if you purchased data from a database, for example, it may not meet the definition of a qualified lead. In European Union countries, such handling of personal data is often illegal, and should not be considered a valid lead generation strategy.
Depending on the level of advancement of the leads in the sales funnel, we can talk about marketing qualified leads – where it takes some extra marketing work to convince them (often something like a good content strategy), SQL leads – sales leads and PQL – product leads. The latter are customers who have already used your product as part of a free trial or freemium model – for example, you can offer part of your software package as free tools online, like Microsoft does with Office Online.
Best lead generation strategies
Personal contact is the best way to increase brand loyalty
Customers who are pleased with a product or service are often the most willing to provide references and recommend it to others. Existing customers are frequently the best source of new leads. Future customers tend to trust other people than the sales teams.
Nothing grants more credibility to your company than a satisfied customer who tells their friends and family about it, whether in person or on social media. The best lead generation strategy is usually personal engagement. When you're ready to close the deal, ask the buyer if they know anyone to whom they could recommend your product or service.
Stay in touch with previous leads
While not every lead will be ready to convert at the time you're generating, that does not imply they should be disregarded. Lead nurturing is crucial during the entire lead generating process – especially when prospects are unsure about making a purchase. One crucial aspect of generating leads is to make that suggestion that will push your potential customers to the final purchase.
If you want to stay in touch with your closed leads, send them material that is relevant to their interests. Automate the lead nurturing process and establish reminders and a timetable for following up with established leads for your business. You want to be in the forefront of their imaginations when they are ready to make a choice to finally make the purchase.
And remember, even after the sale, do not abandon your paying customers. A satisfied consumer who maintains a positive relationship with you and your business is more likely to purchase again.
Nurturing established leads is crucial for lead generation. Selling to an existing customer is almost always less expensive than acquiring new leads. Remember that typically the high-quality leads are your present clients.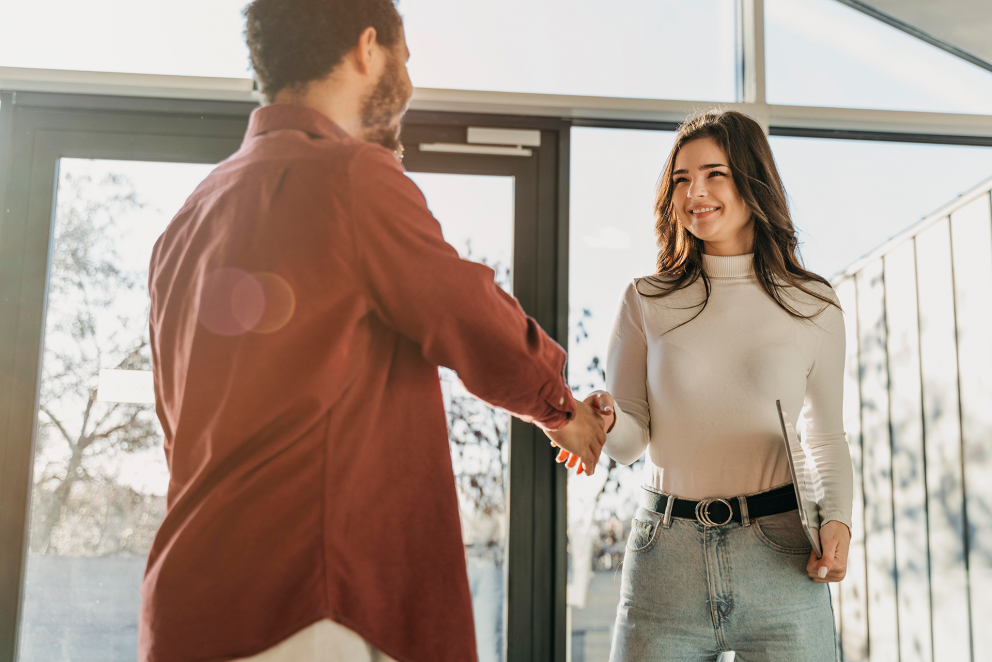 Use social media platforms for generating leads for your business
Social media like Facebook, Twitter, and Instagram make it simple to encourage followers to act, and of course, you can use them to generate leads. You can also promote your services on social media with a call-to-action caption. But this is the foundation of most lead generation methods online. With the rise of social media, companies generate sales leads using these networks.
Making business connections with industry experts is a wonderful lead generation strategy. Connected people seeking referrals for a service you provide could easily spread confident personal information about your products and services.
It's clear that social media platforms have risen to prominence as the preferred method of communication for many people and are a crucial part of how to generate leads today. One network you shouldn't ignore is LinkedIn: professionals utilize this network to remain in touch with new contacts. Their recommendation is a great way to gain more leads for your business.
LinkedIn traffic seems to have the highest visitor-to-lead conversion rate, often surpassing Twitter and Facebook. It pays to be on LinkedIn if you want to generate new quality leads.
Don't buy new leads for your business!
Well-organized lead generation is tempting for many marketing experts, and often they think that despite the higher cost, buying leads is far simpler and requires significantly less time and work than the organic lead generation process. After all, there are companies selling lists of leads for your business all over the internet.
This is tempting, but remember that the leads you've paid for are not genuinely aware of your identity. In most cases, individuals "opted in" when signing up for something else – they might react negatively when you're approaching them.
Another important issue is GDPR – the EU regulation makes each company responsible for managing personal data of its customers. If you're EU-based, not removing the data by customer request can make you legally responsible. Many other states and organizations have similar laws, which makes this a harmful method of lead generation world-wide.
You might be blacklisted and your ISP may be notified if you're considered a spammer. Having your messages tagged as spam influences your further lead generation attempts – your ranking will lower, and many email providers can cancel your subscription. It's better for you and your target audience if you build a list using established marketing channels rather than buy it from shady dealers!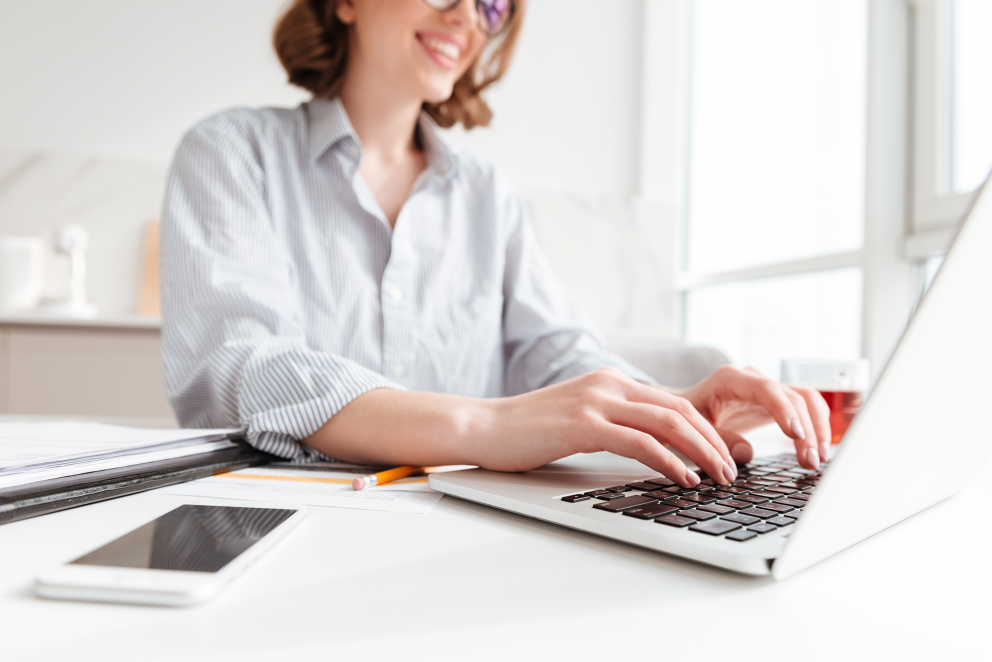 Blogs and content marketing – how to generate leads with a great blog post
Running your company blog is a great way to generate leads since it is one of the basic rules of inbound marketing. The most qualified and engaged leads are those you obtain organically – ones who came to your website seeking for useful content. The sales funnel starts with interest – and ends with conversion.
So how to generate leads using blog? Well, your content must address the concerns of your audience. You can create all sorts of content, as long as they show your knowledge of the topic and show potential answers to the concern. Start with looking at what your potential customers look for, read discussions on sites like Quora or Reddit, and provide them with answers on your blog post or Publuu flipbook. End your post with a clear call to action, so that the potential leads will contact your business!
Another one of the better lead generation strategies might be obtaining guest posts from experts and fellow bloggers. Your lead generation efforts may benefit greatly from guest articles. In return for a bump in readership, many bloggers and companies will agree to an article exchange deal. Many other companies can generate leads thanks to cooperation with celebrities or experts in their field.
It doesn't matter whether you ask for a post or submit one, you'll attract a new audience. You combine your own blog with one of the guest blogger. Thanks to the cooperation, each blog post helps you establish yourself as an industry expert. To establish yourself as a leader in your field, go above and beyond, and gain more leads for your business!
Generating leads – a summary
To achieve success in sales and improve your lead generation you should understand that sales leads may originate from many different sources. You can easily generate leads may be generated by asking for references and performing customer service calls, but these lead generation strategies can be annoying and counter-productive.
The Internet and social media, as well as online networking are all valid tools to generate leads in the modern world. Especially if they support good marketing in search engines and help you attract leads for your business. To find prospective clients online, just create interesting content, write blog posts, or create Publuu flipbooks.
Nurture the existing contacts to create a good relationship with your target audience. If you want to generate leads, remember that existing customers can pass the news on your company via the word of mouth. Learn to nurture leads as part of the process of generating new customers.
Expanding your existing lead generation which can help you achieve better accuracy and competence in meeting your sales goals. We hope that our simple tips will help you learn these lead generation strategies. Sometimes it's enough to improve your inbound lead generation and other elements of customer relationship management!
You may be also interested in:

Real Estate Leads – How to generate them?
The Best Lead Generation Services Online
Email Newsletter Templates