MENU
What Is A Brandbook? The Complete Guide

When you start your own business, brand identity may not be the first thing on your mind. Many people agree that building a brandbook, a document that lays the foundation for the look and presentation of your brand, may be a very time-consuming process that's best left for the later part of developing your own brand identity. However, the long-term benefits of a well-developed brand book are well worth the effort.
When building your brand, you need to be concerned about much more than the product or service you provide. Your brand is a tool through which your customers evaluate your identity, image, core values, and other company characteristics before they make contact with your products and services. Branding and image are key to understanding the company's values.
A brandbook is a document that's used to describe the brand identity of your company. it is a comprehensive guide in which you describe the look of your brand's identity, including your logo, colors, fonts, typefaces, images, sounds, smells, and materials.
It can be called a brand bible or brand style guide since it contains all the essential components of creating a brand. The most successful brands have prepared their own brand books and shared them online.
What exactly is a brand style guide?
A brand style guide is a document that establishes specific rules and guidelines for maintaining your company's brand identity in all external and internal communications.
It describes how the company presents itself and interacts with to its customers. It may include a description of your logo – its shape and color, but also the color scheme, iconography associated with the firm, or even the tone of voice the firm uses to address clients.


Logo scheme on different background example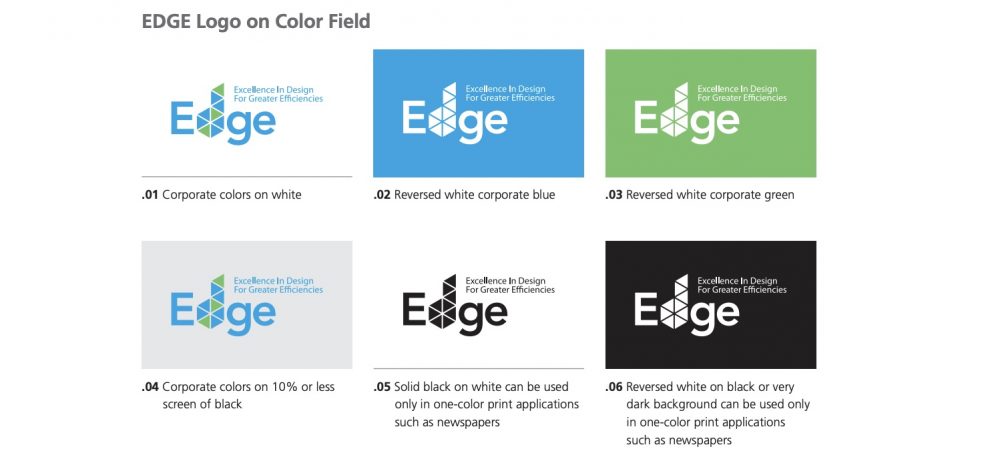 A legal firm needs to be professional and matter-of-fact and not dazzle the audience with colors – but a board game store, for example, might use more varied icons like dice and pawns than just a single, recognizable logo. That's why a brand's mission is so important for a brand book.
All of this should be included in the brand guidelines. In your brand book, you should include design tips, vision statement, company values, and communication principles – it all depends on your attitude. Many people believe that it's important to have all the relevant information in one place – you can make it available for your coworkers, thanks to Publuu's publishing technology.
How to share a brand book?
A brand book should be widely available for your coworkers, marketing team, and any external advertising agencies or creative artists you hire to work on branding decisions. Creating it is one of the most important sales skills. Usually, you do not reveal the brand book to your customers, but sometimes you might want to present your branding with your target audience – especially if you involve creativity or want to showcase your design skills.
You want to display your brand guidelines publicly so that you and your designers are on the same page when it comes to the crucial design elements. Thanks to Publuu flipbooks, you can ensure easy access to your brand style guide.
What is the best platform for sharing your brand books?
It's easy to collect inspiration and the ideas described below into a PDF document and create a simple brand book online. Publuu lets you upload it to a single server and share it with your associates with a single click. Thanks to storing your brand book in the cloud, you can ensure that your coworkers will have access to your guidelines at any time and place.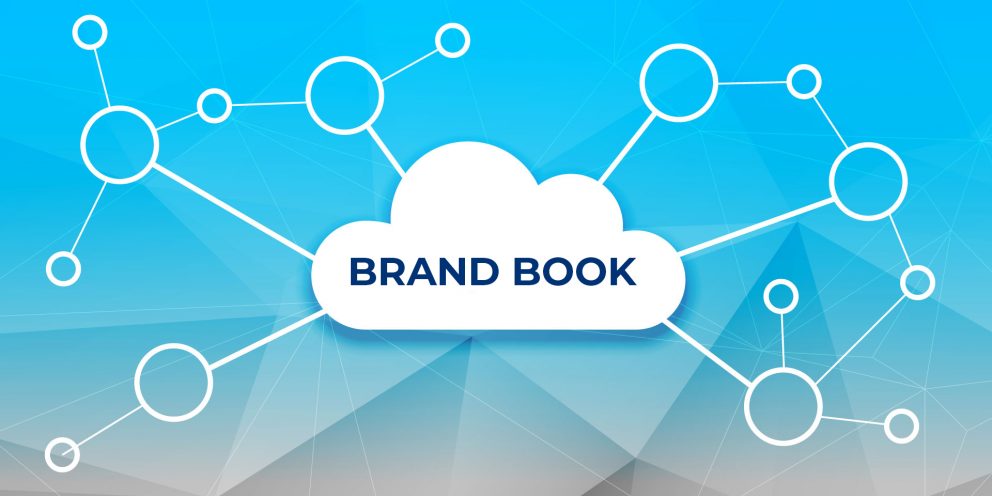 Publuu- flipbook creator displays your brand book as a beautifully 3D animated flipbook, which will allow your workers to access your brand guidelines, like a description of your color palette on any device. You will be able to replace it with an updated version quickly so that your artists will have access to the newest information on your logos and colors.
Publuu's brand book example
View more online flipbook examples
Publuu offers you the option to share the document with everyone or with only ones who receive the direct link. You can even set up a tracking link to see whether your reader is interested in reading your brand guide.
You can also add interactive elements to your brand book – most importantly mp3 and video content which can be very important for your target audience. You can create engaging video content with the help of an online video editor.
Why create a brand book?
In most cases, you don't create a brand book for consumers, but for your employees, partners and potential collaborators. Some companies might want to show it to the readers, especially if they rely on customer participation – like video game companies who want players to create their own mods and content. Involving your customers in your content is one of the best way to create consumer passion and engage them in your brand.
Creating a brand book in which you state all the values and standards associated with your brand will ensure that your people – especially your marketing team – will know from start what language to use, the design rules they must follow, and the principles and values you apply to your business, which is essential for your brand's strategy as well. You and your workers need to be on the same page when it comes to expressing your company's vision. It can be also beneficial to further use your brandbook in other projects, like your sales enablement processes, for example.
A successful brand book, no matter how big or small your company is, will improve the presentation of your entire brand story. It will allow you to present the most complete and personal brand picture to your target audience.
How to build brand identity with a brand book?
You can see that a brand book will provide your company with a clear, unified vision that will help you build brand consistency. Strong, consistent brands are profitable; just think of well-known corporations that are famous for their brand personality. It is the companies with a unified brand vision that generate the highest revenues.
For many established companies, brand books gather their already existing brand personality into a single document – in a way, they're like a mood board to your entire company idea. Large, complex brands might have a wide reach of various logos, type-sets and seldom speak with a single brand voice.

For instance, compare Apple and Microsoft – the first one has consistently spoken using a single communication style, establishing itself as a brand for creatives since the 1990s. You know their core values and their entire visual aspect since the 00s has been "clean and sleek". Microsoft speaks both to business people, casual users, and even young gamers with Xbox – it's hard to discover business consistency in this corporation. This brand has used various communication channels and it's hard to determine the company's tone.
Apple uses a single color scheme, defined font style and it sticks to its mission statement. However, Microsoft can't mix its different platforms together – instead of a single brand book they might need several books, for different customer segments.
How to create a brand book?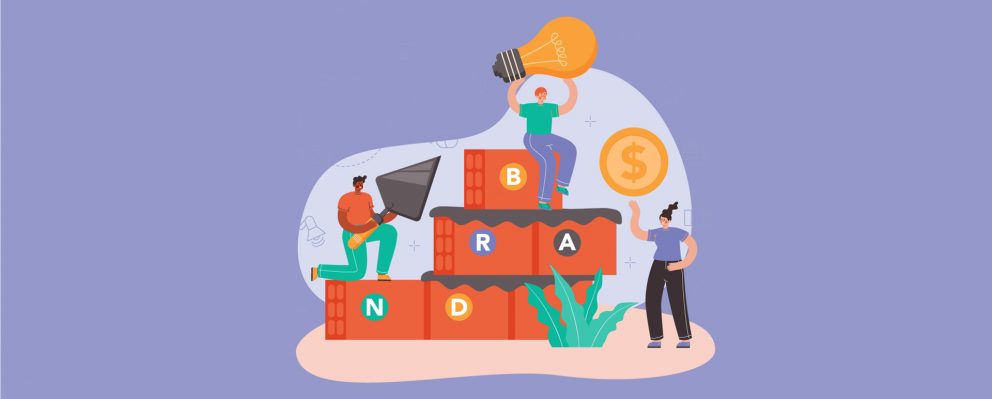 Creating a brand style guide is not simple. The brand guidelines can be divided into two separate sections: first, you need to decide on the graphic design process and the visual guidelines. Second, you should consider how the brand communicates its vision to the reader.
The design elements present the ways in which the brand will display the crucial visual elements to your target audience. When working with visuals, you need to maintain your audience's attention, from choosing primary and secondary colors that will create pleasant associations, to font selection and the proper use of white space. This task should be done by a professional on your company or outsource it to digital creator.
The visual guidelines
Experts advise starting your work from the color scheme – this is the color palette your company will use to present itself. The colors will influence the key elements of your visual media, like logo, icons, or your website design. Think of Milka's vibrant purple branding – this is how you can design aspects of your brand that make your offer stand out from most companies that compete with you.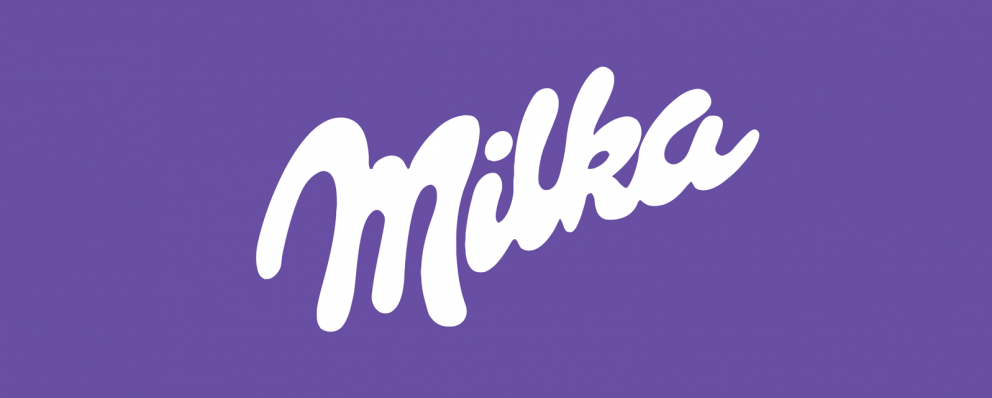 Creating a brand book is also a great opportunity to take a look at your logo and decide whether it reflects your company's purpose and its own personality. For example, consider the simple logo of Windows. It has changed over the years, but it still stays on brand – it showcases simplicity and variety, which are a key element of Microsoft's strategy. When you create a brand book you should describe the dimensions of graphic elements and show how to use it in different communication channels.
Likewise, a font will have its own unique effect on your target audience. Microsoft uses Calibri and might switch to Grandview – which are very recognizable typefaces. And many people will be able to recognize the iconic typeface Coca-Cola uses – even if it is a different alphabet. There are many fonts available and you can find one that fits your vision and mission statement.
Communicating your brand
Apart from the visual guidelines, your brand guide should also provide your non-visual recommendations. One of the most relevant ideas are communication guidelines – they contain how to use language in brand design, what identifying words are relevant to your brand, and so on.
For instance, many IT companies that want to stay in touch with mass customers might restrict using certain phrases – for instance instead of saying "matrix" you could say "cloud storage". A pharmaceutical sales representative would talk to the client about drug acquisition cost instead of enigmatic "AAC". A brand guide can contain a list of words that your coworkers should avoid and a list of recommended phrases. This makes a brand book a useful tool not just for marketers or people who create press releases but also for your sales department. Adjectives describing your products should be easily understood by laymen – even if your target audience are other industry professionals.
A lot of marketing experts would tell you that the best marketing is one that tells a story. Instead of presenting vague concepts, your brand book should give your employees tools to tell stories using similar brand messaging tactics. Some large companies want to present their story as a rise from nothing, showing major business decisions that caused them to develop. Other brands want to show specific benefits to readers in their brand book – telling a story of how you can change your life if you use brand products.
There is an infinite number of ways to communicate your brand persona and we can find as many examples. This section of a brand book should summarize your major values and ideas to ensure that your coworkers stay on brand, and any description and ad campaigns will sound as if they're written by the same person. You can end your brand book with your mission or vision statement to show the essence of your company attitude.
How to gather

Your brand book is an internal document for your company. It doesn't have to be attractive – but it should be accessible and easy to read. You should consider your company's needs and brand persona when determining what needs to be a part of your brand book. If you are a professional dealing with professionals, for example, you don't need to detail communication guidelines – it's assumed that your workers will behave professionally.
What's the most important is the technical details – as we said, your primary typefaces should be named, with links to files (Publuu lets you add hotspot links to the PDF), your color palette – with CMYK or HEX colors for the designers, and what digital applications could be used to work with your designs.
You might include a step-by-step guide on how to create your brand materials so that new employees aren't confused and will be able to start working with your brand persona immediately. Your identity should be summed up in the brand book so that your writers will know how to speak in your voice.
Brand book creation – a summary
Creating a brand book is the first step in establishing the visual identity and presentation of your company. Such a brand style guide consists of all the elements necessary for the development of a brand. Most major companies have created their own brand book – and share it with their contractors, employers, and partners over the internet.
Publuu lets you publish your brand book online in flipbook format. It's simple to build it and share it with your collaborators, so that they can easily access their marketing content. Not only brand book, but also other marketing materials like online catalogs, digital brochures or e-books that you can save in the cloud to view it from any computer and mobile device at any time.
The most successful brands have created a brand book that presents a clear, unified vision and allows the representation of the company at all times. Even if your company is smaller, a brand book is an opportunity to rethink your values and how they manifest at the first glance at your brand.
You may be also interested in:
How to make a lookbook?
What is a company profile?
Complete Guide to Digital Marketing