MENU
Digital creator – all you need to know

It's often said that the 2020s are the age of the digital creator. Digital content creation is getting more and more popular and an increasing number of people decide to promote themselves and their companies as digital creators, by using social media platforms, various copywriting software, or others. Additionally, digital creators leverage their content with an online flipbook maker, which allows them to create and publish eye-pleasing publications for their business partners or clients.
Digital Creator's publication example
View more digital creation examples

MAKE YOUR OWN

Digital creators are individuals who leverage technology to produce and distribute original content online. They come from all walks of life, and their creations can take many forms, including videos, podcasts, ebooks, PDFs published using Publuu flipbook maker, blogs, social media posts, and digital art.
Online media creators use their unique perspectives and talents to engage with audiences and build communities around their work. Thanks to the internet and the democratization of technology, anyone can become a digital creator with the right tools and skills.
In this blog, we'll explore the world of content creators and what it takes to succeed in this exciting and rapidly growing field of digital content creation.

What is a digital creator?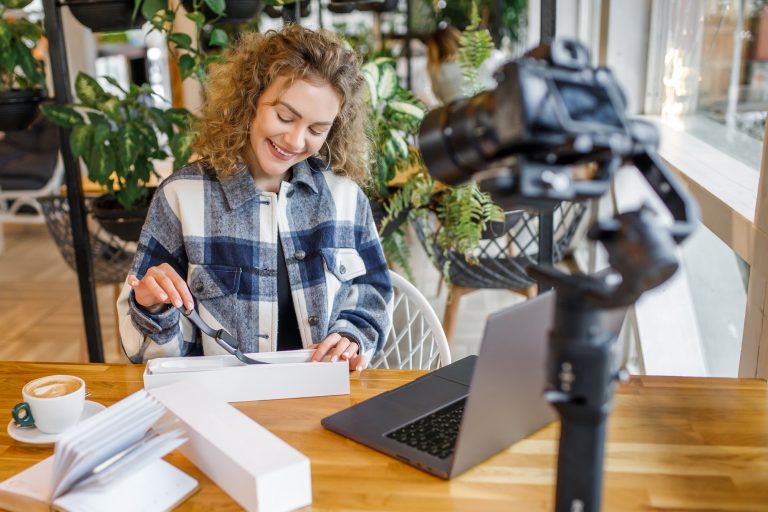 A digital creator is a person who creates digital content: things that are mostly meant to be shared on digital platforms. This content can come in many different forms, like web pages, blog posts, ebooks, videos, photos, and graphics. The main goal of a digital content creator is to get people interested in their work and build a following, which will later support them financially. They use their creativity, skills, and knowledge to make high-quality content that teaches, entertains, and keeps people interested.
Digital creators these days work with a wide range of companies, from small businesses to large corporations, to make digital content that helps them grow their online presence and reach more people. Not all content creators work commercially – many successful digital creator professionals started as passionates.

What is the role of a digital content creator?
A content creator's role is to generate unique material that elicits a particular reaction from the audience. They must apply their content to achieve the desired objectives, and they may wear multiple hats in a company, such as a project supervisor, marketer, SEO expert, and copywriter. Whether you make video content, write eBooks, you need to adjust you to the new role in the company – and be an expert with digital marketing of the content you create!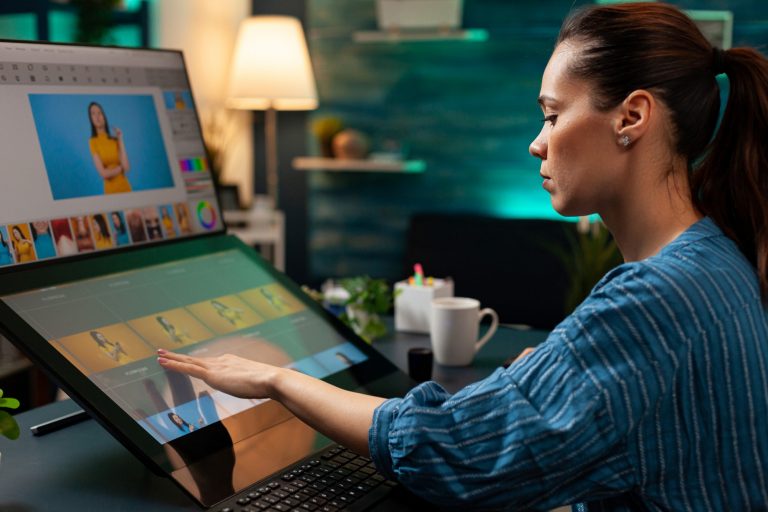 Creators create content in various forms such as written, video, and visual. They also build a community around their work by engaging with their audience on social media and creating a sense of belonging. Creating useful content is one thing, but you need to be in touch with your fans and answer to their queries.
Digital creators also collaborate with other brands to monetize their content and increase their reach. You might earn money using ads on Youtube channels, but you can also promote products or use affiliate marketing.
There are many ways collaborate when it comes to affiliate marketing. One of these practices are adding links in pieces of content: but besides just pasting a link into your content, you can make it more visually appealing by embedding links to your publications.

What types of content do digital creators make?

PDF Flipbooks and eBooks
Publuu flipbooks and eBooks are used to make digital books and other publications by people who produce content. You can use these to tell people about a brand or product, tell a story, or teach people something new and useful. There are many ways to publish a flipbook in the digital world, and a good digital content creator knows to use a high-quality platform to publish high-quality content.
Digital Creator's publication example
View more digital creation examples

There is so much you can do to make a great piece of content suited for the right audience. Publuu is a platform that allows you to publish interactive content integrated with other multi-media types such as photos, videos or audio files which can be added with just a few clicks.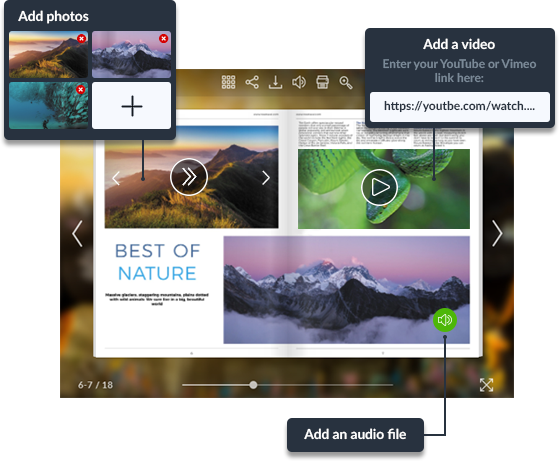 Created publications can be easily shared online or embedded directly on the website which makes visitors to stop and interact with the element that significcantly stands out from the rest of the page. There sure is something that will suit your needs to create a stunning publication.

YouTube Videos and Shorts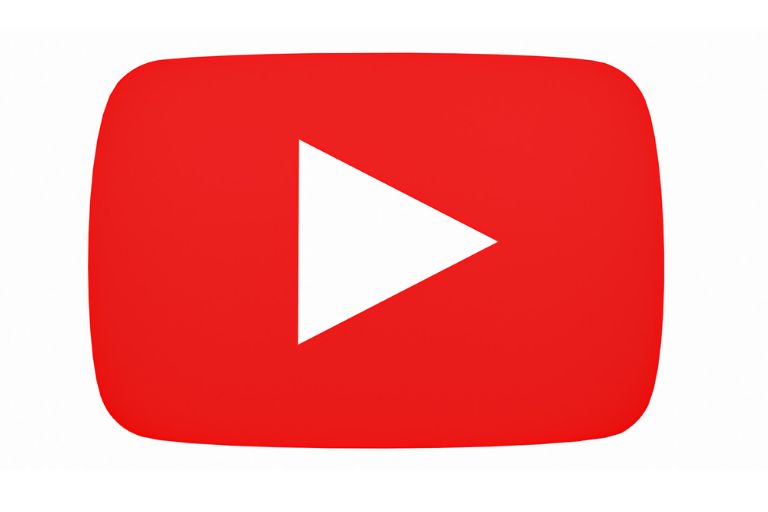 Digital creators use YouTube to make and upload all kinds of videos, like music videos, vlogs, educational content, product reviews, and tutorials. Creators can also use YouTube Shorts to make short, vertical videos that can be shared on other platforms. Many of these creators use ads to generate income.

TikTok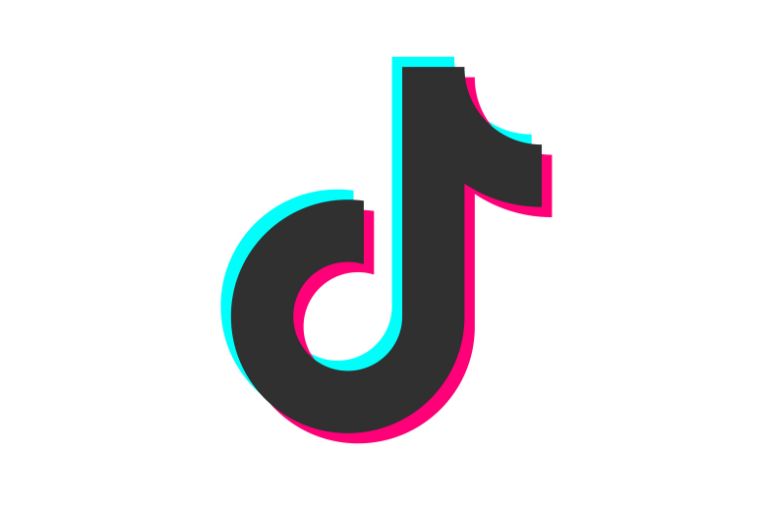 TikTok is a video-sharing app that lets people make short videos and share them with their followers. TikTok is used to make dance videos, comedy sketches, lip-syncing, and other short-form videos. You can create short, engaging content to draw in young people.

Instagram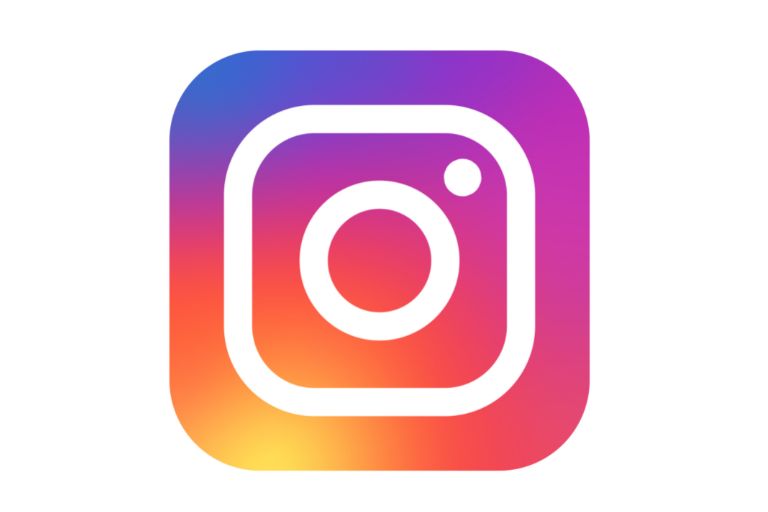 Instagram is an app for sharing photos that lets users share photos with people who follow them. They also share behind-the-scenes content and other short-form content on Instagram Stories. An Instagram digital creator can often make a lot of money from endorsing products.

Twitch Streams
Twitch is a live-streaming platform that lets creators stream themselves playing video games, talking to viewers, or making content in real time. A digital creator can essentially create their own tv channel, whether streaming games, chatting, or commenting on videos – as long as they create engaging content. Creators use Twitch to reach more people and interact with those who watch them.

Personal Websites/Blogs
Creators can also use their own personal websites and blogs to make content on their own terms. This could mean writing blog posts about their experiences, sharing their photos or artwork, or making videos that they can put on their website.

Social media platforms
Creators use social media like Facebook, Twitter, and LinkedIn to connect with their audience and spread the word about their work. They can interact with their followers and build their brand by sharing blog posts, photos, videos, and other content on these platforms.

Online Classes
People who make digital content can share their knowledge and skills with others by making online classes. These classes can be found on Skillshare, Udemy, or the teacher's own website.

Patreon and Kickstarter
Both Patreon and Kickstarter are ways for creators to get money for their projects through crowdfunding. You can easily get fans to become patrons or backers by giving them exclusive content or early access to your work.

Stock Photos
Online creators can make stock photos that can be sold to other content creators or businesses. You can use these photos in marketing materials, blog posts, and other kinds of content. Stock photos can also be a way for creators to make money by selling their own work on sites like Shutterstock or Getty Images.

What are the benefits of digital creators in marketing?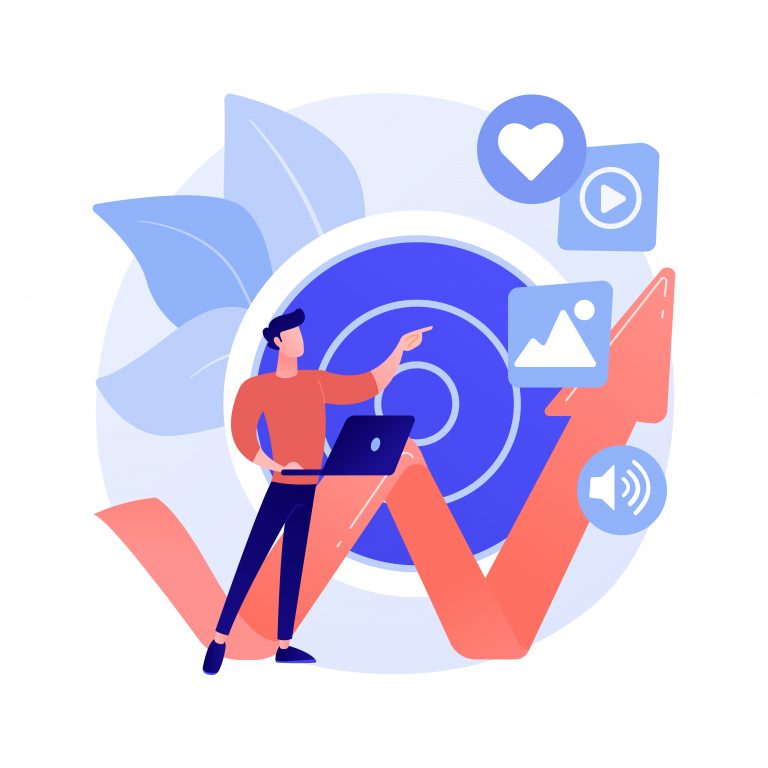 There are numerous advantages to being a digital creator, including the ability to earn money through various paid opportunities on popular platforms such as YouTube, TikTok, Pinterest, Twitch, and Instagram.
Brand partnerships, sponsorships, and collaborations are other ways for creators to earn money. Creators can also maximize their earning potential by keeping track of their progress and eligibility. Creating a press kit and reaching out to brands can also assist digital content creators in securing partnerships and sponsorships.
Creators can navigate their journey and grow over time with proper planning and goal-setting skills – as long as you can manage your effectiveness, you can be a great digital creator.

What are digital creator's skills?
There are many skills that are essential for a successful digital content creator in 2023. These skills include research, communication, creativity, SEO, brand analysis, marketing, graphics and video editing skills, working with content management systems (CMS), and the ability to take criticisms and feedback positively. While creating digital content may seem easy, becoming a successful digital creator requires much more than just creativity.

Writing and Editing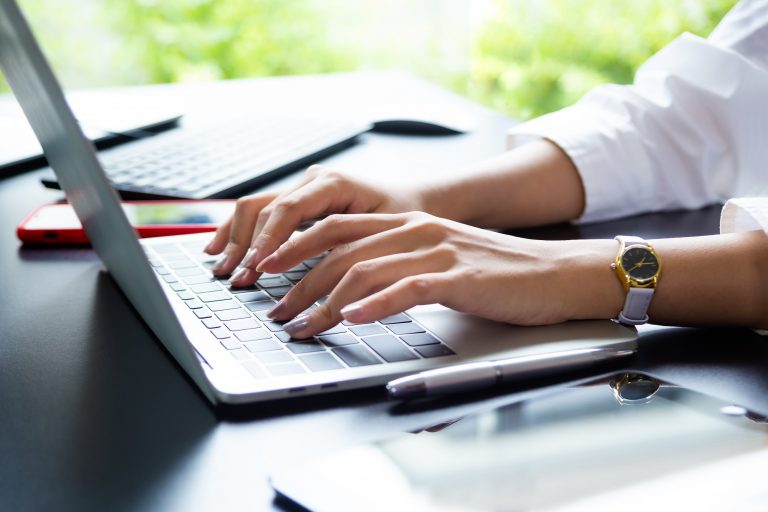 Being a digital creator requires a good grasp of language and the ability to effectively communicate with your audience. To achieve this, one must have excellent writing and editing skills. Creating content is only half the job; you must also be able to write scripts and edit them in a way that is engaging, informative, and polished. You need to know how to structure your content, use language to convey your message and edit out errors that might detract from your message.

Research
Research is an essential skill for any digital creator. It involves being able to gather and analyze information about your target audience, your niche or topic, your competitors, and your industry. This skill requires you to be able to identify reliable sources of information, synthesize what you learn, and use that knowledge to create informed well-researched content. Researching also includes understanding current market trends and identifying gaps in the market that you can take advantage of.

Software Proficiency
As a digital creator, you must be familiar with best marketing tools and software to create, edit, publish, and market your content – from editors like Canva or Photoshop to Audacity to record your podcast. You need to be proficient in using different digital tools like photo editing software, video editing software, content management systems, and social media sites. The ability to use these tools can help you create more professional and engaging content, increase your productivity, and help you stay organized.

Understanding Sales and Marketing
Creating good content is not enough; you need to know how to market and sell it effectively to your target audience. As a digital creator, you must understand the principles of sales and marketing in digital space, including identifying and understanding your target audience, manufacturing content that resonates with them, and promoting it effectively. This includes understanding marketing tactics, how to develop a sales funnel, and being able to analyze data to determine the effectiveness of your marketing strategies. You must also have the ability to work collaboratively with marketing professionals and businesses to develop effective strategies.

How to be a digital creator?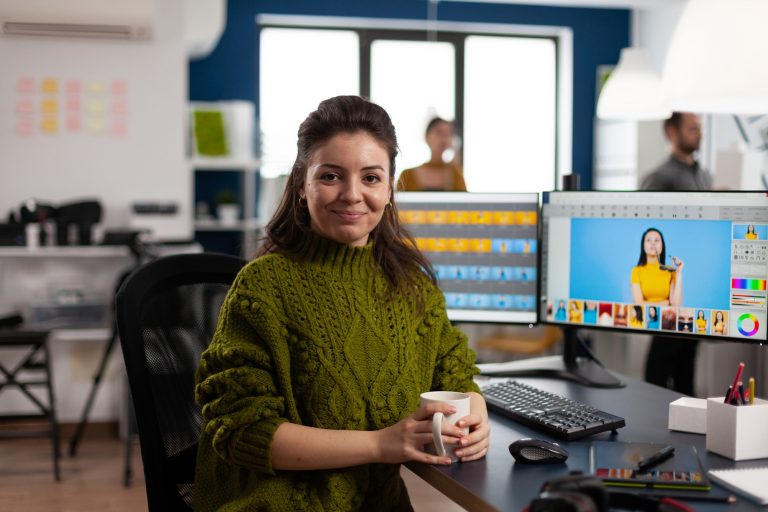 Find your niche
As a digital creator, it's important to identify a specific area of interest or expertise to focus your content on. For example, if you are passionate about cooking, you could choose to create a food blog or video channel that showcases your recipes and culinary skills.

Gather the materials you need
Depending on the type of content you want to create, you may need different tools and equipment. For instance, if you plan to start a podcast, you will need a good microphone and audio editing software. If you are a graphic designer, you will need a high-quality computer and design software.

Start your own blog or contribute on an open platform
These days blogging platforms are slowly dying down, but you can still either create your own website or blog to host your content or contribute to open platforms such as Medium or Tumblr. By creating your own website using a CMS like WordPress, you have complete control over your brand and can customize the look and feel of your content.

Create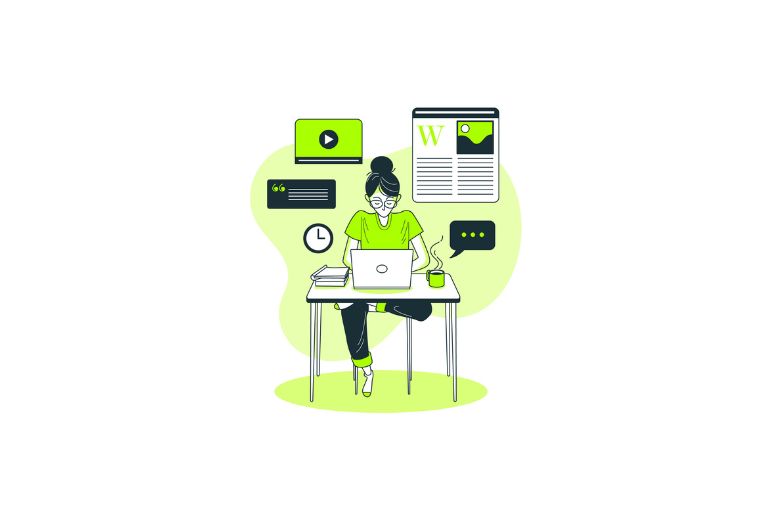 Once you have found your niche, gathered the necessary materials, and established your platform, it's time to start creating your content. This could include writing blog posts, recording videos, designing graphics, or producing podcasts. The key is to consistently produce high-quality content that resonates with your audience.

Set your goals
As a digital creator, it's important to set SMART goals to measure your success and guide your efforts. These goals could include increasing your website traffic, growing your social media following, or reaching a certain number of subscribers on your YouTube channel.

Get organized and on a consistent schedule
You need to be organized and consistent with your content. This means developing a schedule for producing and publishing your content, as well as keeping track of important deadlines and milestones.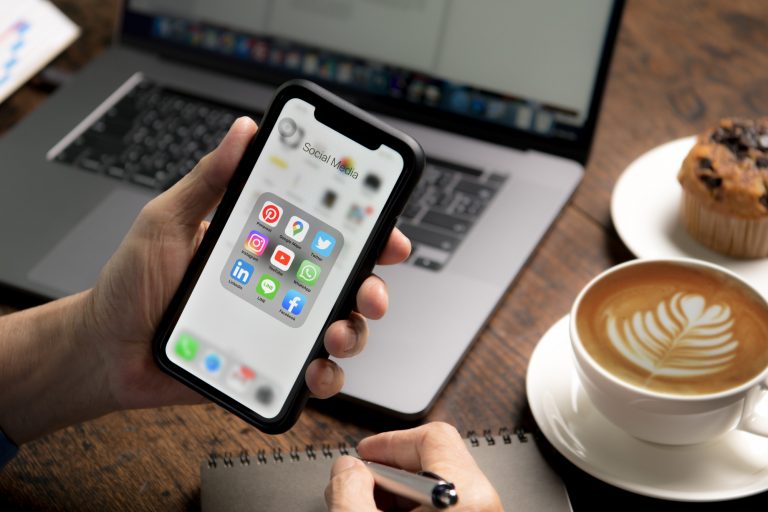 Social media is a powerful tool for online creators to connect with their audience and promote their content. By being active on platforms like Twitter, Instagram, and TikTok, you can engage with your followers, build your brand, and attract new fans. In this article, you'll find more tips for digital marketers!

Take advantage of monetization opportunities
Finally, as a digital creator, you have the opportunity to monetize your content in a variety of ways. This could include running ads on your website or Twitch channel, offering sponsored content, selling digital products or services, or launching a Patreon account to receive ongoing support from your fans.
Digital Creator vs Influencers – how do they differ?

Digital Creators vs Influencers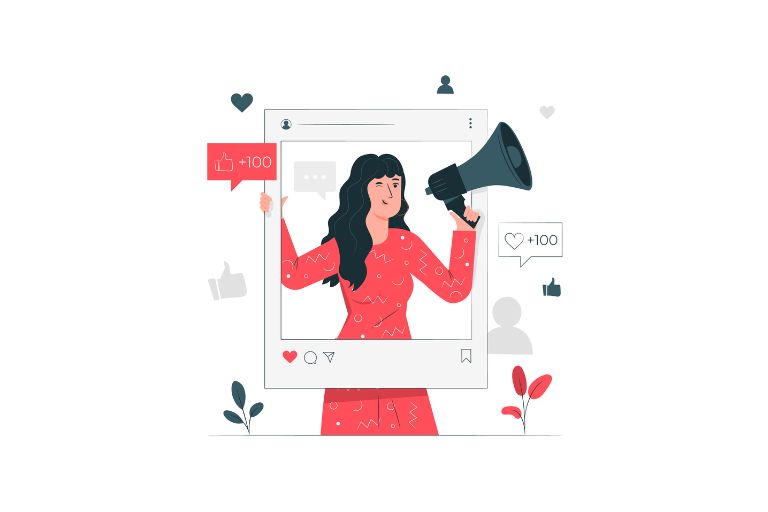 Digital creators and influencers are two distinct types of online content creators. Creators are individuals who produce original content for their own websites or social media platforms, while influencers are content creators who have built up a large following on social media. While digital creators are focused on producing their own original content, influencers use their personal brand and social media influence to promote products and services.

Digital Creators vs Content Creators
Digital creators tend to have a strong personal brand and cultivate a dedicated following, while content creators may focus more on meeting specific marketing goals or creating content that is aligned with a company's branding guidelines. Both digital creators and content creators play an important role in the world of online content and help to shape the way we consume and engage with digital media.

How brands can collaborate with digital creators or influencers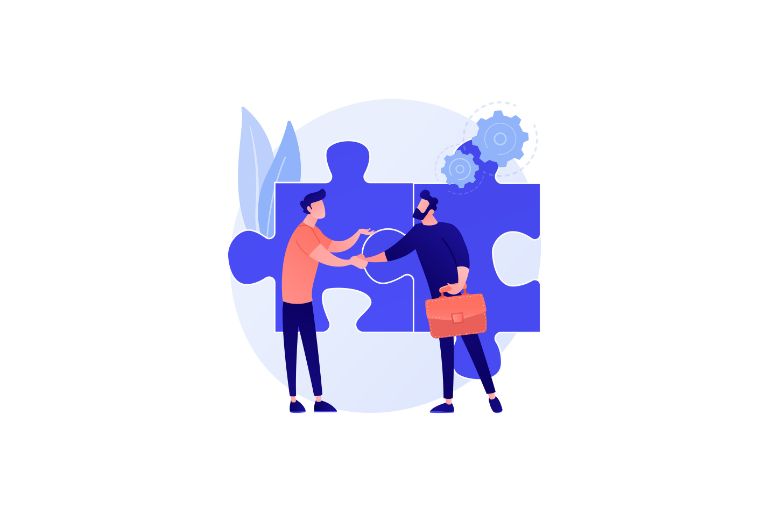 Brands can pay creators to create sponsored content on their platforms, or compensate them with free samples. It's worth remembering that collaborating with tech-based brands might mean access to equipment, software, or access to exclusive events. Partnering with multiple brands can help online creators diversify their income streams and create a stable income source.
With the right partnership, you can show your content to new audiences that may not have discovered them otherwise. Partnering with a reputable brand can also increase a digital creator's credibility and legitimacy in their industry.

What do digital content creators do for a living?

Creating content for third-party distribution
Many content creators work to create texts or graphics for other companies. For instance, a digital creator may create content for a company's social media account or create a sponsored blog post for a brand.

Collaboration with other developers of content and brands
Collaboration with other developers of content and brands is also a popular way for creators to grow their following and income. For example, a YouTuber may collaborate with another YouTuber to create a joint video, or a fashion influencer may partner with a clothing brand for a sponsored post on Instagram.

Revenue from advertising
Revenue from advertising display ads on websites or sponsorships from brands is a common way for creators to earn money. A podcaster may have a sponsor for their podcast episode or a YouTuber may have ads that play before their videos.

Selling products
Selling products is another way for creators to monetize their content. If you have a series of popular recipe posts, why not condense it into a PDF Publuu flipbook?

Marketing through affiliates
Affiliate marketing involves promoting products or services and earning a commission for any resulting sales. Online creators can sign up for affiliate programs and promote products or services to their audience. For example, a lifestyle blogger may promote a skincare product and earn a commission for any purchases made through their unique affiliate link.

How much can you make as a digital creator?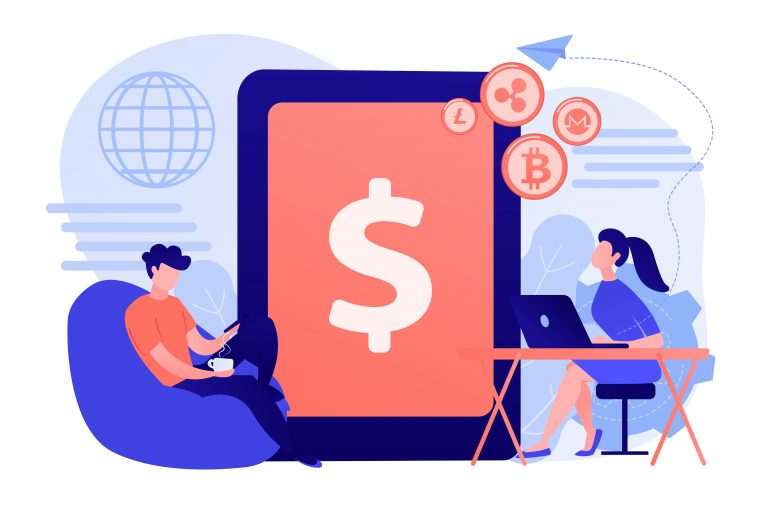 Everything depends on how good a content creator you are. The average salary for a Digital Content Creator is $48,998 as of February 27, 2023. However, the actual salary range for this profession can vary depending on various factors, such as level of education, certifications, years of experience, and additional skills.

FAQ

What are digital creators?
These creators are individuals who use digital tools to create content and distribute it online.

What does a digital creator do?
A digital creator creates content for third-party distribution, collaborates with other developers of content and brands, generates revenue from advertising, sells products, and markets through affiliates.

How can one become a digital creator?
One can become an online creator by finding their niche, gathering the necessary materials, creating all sorts of content, setting goals, getting organized and on a consistent schedule, being active on social media, and taking advantage of monetization opportunities.

How does a digital creator make money?
A digital content creator can make money through advertising revenue, product sales, brand partnerships, and affiliate marketing.

Is digital creator a good career?
If you're talented, digital content creator as a career might be a good idea, but it depends on many factors including individual goals, skills, persistence, and ability to adapt to changes in the industry.
You may be also interested in:

Complete Guide to Digital Marketing
Marketing Materials For Your Business