MENU
Sales Enablement – The A-Z Guide

Are you trying to increase sales and grow your business? Then you definitely want to learn more about sales enablement!
Sales enablement is all about giving your sales team the necessary tools, resources, and support they need to succeed in today's competitive business world. With the right sales enablement strategy in place, your team can build stronger relationships with customers, connect with them in a more meaningful way and close more deals.
Additionally, you can leverage your sales enablement with online flipbook maker, to reach your target clients with publications pieces such as the one below:

Sales enablement publication example
View more sales enablement publication examples

Sales enablement is more than making cold calls and sending lots of emails. It's about developing a complete plan that uses the latest technology and best practices to make every customer interaction the best it can be. By investing money in sales engagement, you can give your team the tools they need to work smarter, not harder, and be more successful.
From this blog post, you'll learn why sales enablement is important and how it can help your company increase sales. We'll talk about the key differences between sales enablement and sales operations, as well as the best ways to set up an effective sales enablement program. We'll also explain various tools and technologies that can help your sales team close more deals, like Publuu online flipbook maker – which allows you to convert your PDFs into flipbooks.

What is sales enablement?
Sales enablement is a critical component of each and all sales and marketing teams. Enablement means giving power to your sales team, empowering it to increase the engagement of your customers. It involves equipping sales teams with all the tools, training, and content they need to engage effectively with buyers and close more deals.
By focusing on sales enablement, companies can drive revenue growth and improve the overall effectiveness of their sales operations, while sales leaders can gain new skills and use their capabilities to increase sales engagement.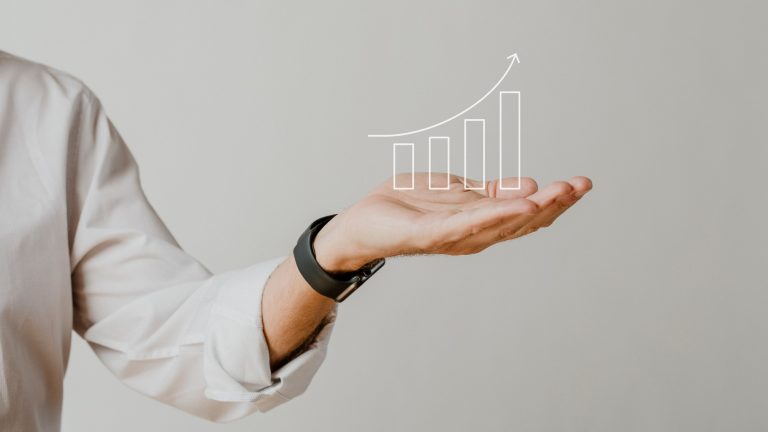 Sales enablement improves sales and marketing performance by helping sales reps consistently engage with prospects and customers throughout the buyer's journey, using new tools and skills. By providing the right content and tools at the right time, sales reps can target the right buyers and increase engagement using relevant content.
Sales enablement technology can be an effective springboard for creating engagement, but without the right attitude and sales enablement team, you won't be able to utilize it fully. A company requires a strong process, focus, and intention to realize the full benefits of sales enablement technologies. Best practices in content management, sales training, playbooks, and sales operations can also help drive astounding results and transform sales effectiveness.

Should you introduce sales enablement in your company?
One key principle of sales enablement is the commitment to the entire sales enablement process. The process should be flexible enough to let your sales team evolve and adapt to changing buyer needs and market conditions. It requires input from multiple teams and clear expectations for your sales enablement goals.
By adopting a systematic approach to the sales enablement process and including more specific methods and software, companies can drive incremental revenue growth and improve the productivity of their sales teams.
By working alongside marketers and other teams, sales teams empowered with sales enablement software can improve the quality of their customer engagement and drive maximum revenue for your company. However, enablement tools and content must be tailored to the specific needs of sales teams, whether they're mobile or using multiple devices – for example, your marketing materials should be created as interactive flipbooks, viewable online on any HTML-5 enabled device. This is all a part of sales enablement process – knowing which seemingly small changes to introduce at your specific company.

Why is sales enablement important?
Sales enablement is critical because it enables sales and marketing teams to collaborate to provide the right content at the right time to engage potential buyers.
With more competition and more informed buyers on the market, sales representatives must provide value and insight to win customers. Sales enablement facilitates this process by providing reps with access to the content they require as well as training to assist them in closing deals. Thanks to well-prepared solutions and using sales enablement best practices, you can mobilize your sales teams so that they have access to resources and processes your competition locks.
If you don't use a sales enablement platform, your sales and marketing content is dispersed across multiple systems, making it difficult for sales representatives to find what they needed. As a result, your team wastes time and has only access to outdated or ineffective content, which harms your marketing efforts. Sales enablement solutions address this issue by centralizing content that is easily accessible to sales representatives.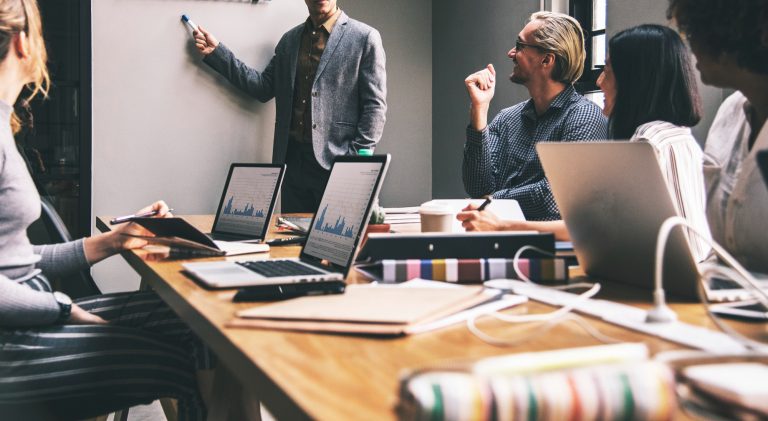 Sales and marketing teams can collaborate more closely using the sales enablement platforms to better understand their customers' challenges and use data-driven insights to build stronger relationships. Continuous sales training is also essential for sales representatives, and high-performing sales organizations are twice as likely to provide it to their customers – to boost their sales enablement efforts!

What are the benefits of sales enablement?
Companies can reap several tangible benefits from sales enablement. By taking care of technology, you will help sales reps close deals faster and more efficiently. Sales reps will be able to contact prospects in a more personalized and effective way if they are provided with the right content and tools. E-mail marketing and sales teams can thrive if you provide them with tools to create and distribute content.
What's more, well-equipped sales teams are able to reach the right buyers quickly and effectively. If you provide your sales team with the right content and training, you will eventually achieve increased sales and revenue. As your sales team has access to more material, they can efficiently improve the entire sales funnel on all stages of buyer's journey. A solid sales enablement strategy is a part of updating and modernizing the entire business.
Sales enablement relies, among other things, on a centralized system for storing and sharing content. For example, you can store flipbooks of content on specially designed servers and link to those flipbooks using a sales enablement platform. With time, your sales reps can easily access the materials they need to do their jobs without wasting time searching for them. This will improve their efficiency and productivity, allowing more time for interpersonal relations.
Enabling sales can help companies better understand their customers. With analytics and a good information structure, companies can gain insight into what content and tools are most effective at engaging buyers and closing deals by analyzing sales data and metrics. This can help companies improve the overall customer experience by improving sales and marketing strategies.

Who owns sales enablement?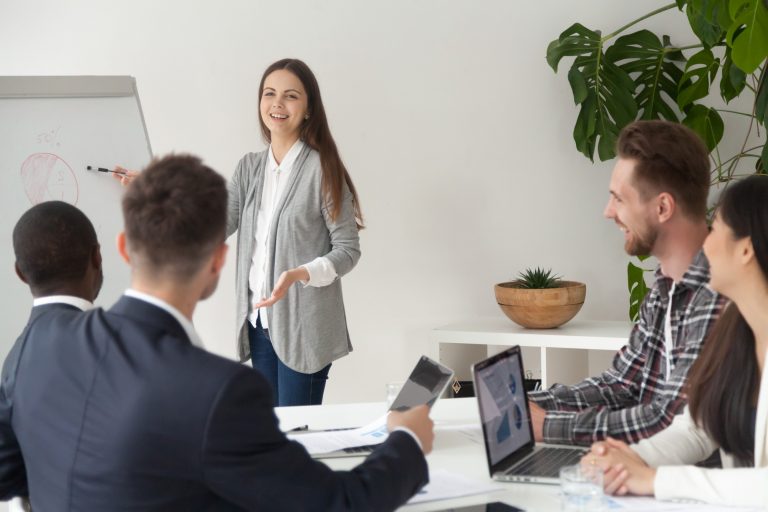 So, who owns sales enablement in the company? It is the joint responsibility of the sales and marketing teams.
The marketing team is mostly responsible for creating content and training for salespeople, while the sales team is responsible for collecting feedback and insights from the sales process. Both teams are responsible for implementing each other's insights, but the management of these processes can be divided even further.
In your company, you need to clearly define roles and responsibilities to avoid overlap and duplication of work in sales operations and sales support teams. It is the joint effort between sales, marketing, and other teams that increase the effectiveness and efficiency of the sales team.
To introduce sales engagement in your company you might need a dedicated sales enablement team – but these workers could be there just to provide training and disseminate it around your workers. As you introduce more solutions, you will only need a single person or two to become your sales enablement manager: overseeing the future technological development of the sales tools.

How is sales enablement practiced?
The sales enablement process comes down to a strategic approach that includes planning and developing strategies to create an effective sales content infrastructure and streamline the sales process in real time. Practiced sales enablement managers choose which solutions to use, how to implement them in marketing and sales teams, and what to learn from them.
To build a strong sales enablement foundation, companies must know their audience, mission statement, priorities, team, and resources. They also need to be able to pursue the ideas they want to introduce. A good example of building a strong sales enablement foundation is conducting a sales enablement training program to educate sales reps on the latest sales strategies, methodologies, and technologies. Without sales training, your reps won't be able to use mobile apps like Publuu flipbook maker to the fullest!
To close the gaps contributing to the biggest challenges, companies need to think data-first. Sales enablement requires you to know your weak and strong points, and you should document your findings and share your perspective across teams. Data analysis is an important element of sales enablement, which will help you sales enablement manager determine which sales content appeals most to prospects and adjust future content accordingly.
Implementing a good CRM (customer relationship management) system streamlines the sales process, improves collaboration between sales and marketing teams, and provides insight into customer behavior. Similarly, a sales enablement and CRM solution that integrates with social media platforms can help companies leverage social media to connect with potential customers, promote the brand and streamline the sales process.

What are sales enablement tools?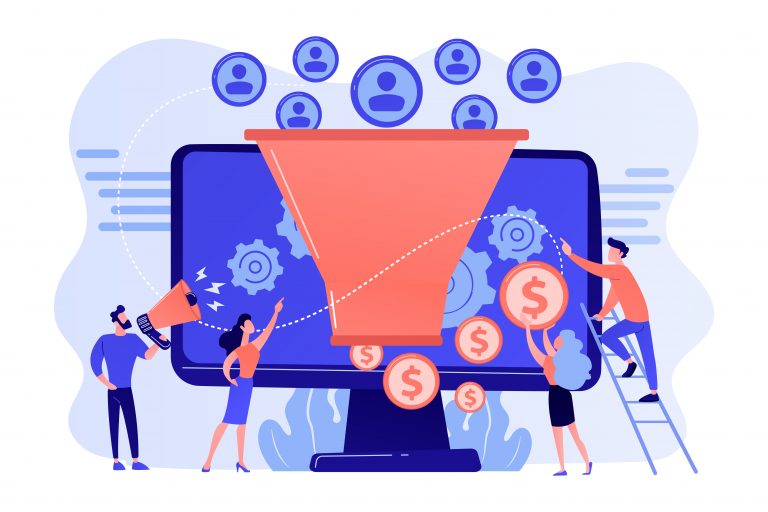 To make the most of every sales opportunity, you need the right tools. Sales enablement tools will help you store all your sales materials in one place, such as videos, articles, flipbooks, and presentations.
You also need software that will help you choose the right material to share with the customer at each stage of their journey.
Other important tools include data analysis and lead tracking software, as well as sales enablement software. With these enablement tools, you can make the most of every opportunity that comes your way. There are many useful sales enablement platforms or CRM software available on the market – below we present only the most useful sales enablement resources for small and mid-sized companies!

Publuu

Converting PDF to flipbook documents is a powerful sales enablement tool that can help companies stand out from the competition. Publuu flipbook maker allows you to create interactive flipbooks with realistic page-turning effects – allowing sales teams to present their products or services in a dynamic and engaging way, with features such as animations, videos, and clickable links, like the one below:
Sales enablement publication example
View more sales enablement publication examples
Publuu flipbook documents can also be customized for different audiences and sales scenarios, providing a personalized experience for potential customers. You can easily choose the background and background music, and with our tools, it only takes one or two clicks to customize it. Choosing a branding style for your sales documents can greatly help your content and add significantly add professionalism to it.
Storing these flipbooks on special servers allows sales teams to easily access and share documents from anywhere, making it easier to collaborate with team members and distribute content to customers. It also reduces the risk of loss or damage due to hardware failure or other issues. You can even create an online library of marketing materials to further boost sales enablement.
Flipbooks can be used in many ways – and you can compare the impact of various flipbooks on your sales. There are many Issuu alterantives out there, so making your choice regarding the right publishing platform for your content publications won't be limited.

HubSpot Sales Hub

Many people recommend having a CRM system to improve sales enablement process. It's not a perfect match, however. CRM is not the same as sales enablement.
Sales enablement is about knowledge and quality, while CRM is about speed and organization. There are many CRM programs available, but it is very important to choose one that integrates well with your company's other systems, and will boost your sales performance.
We recommend HubSpot Sales Hub as a sales enablement tool that will help you close more deals. It is a CRM that stores data and helps salespeople work more efficiently. It includes sales engagement tools, configures pricing functionality, and can include advanced sales analytics. It is based on the HubSpot CRM platform, which helps sales teams work more efficiently by providing them with a single source of customer data. With the right sales enablement tools like SalesHub you can boost the entire sales cycle.

Magnolia CMS

A content management system (CMS) is a tool that stores all of your sales content and information in one place, making it easy for your team to access and use when needed. It is an important part of sales enablement because it integrates with sales opportunity optimization. You can use many CMS systems, from WordPress or Joomla which are free, to more complex solutions dedicated to a large sales organization.
Magnolia is an excellent example of a CMS that can help your business by providing basic content management features. It's designed to help you go to market quickly, adapt to changing business conditions and integrate easily with other sales systems. You can utilize it as your successful sales enablement framework.

Highspot AI content delivery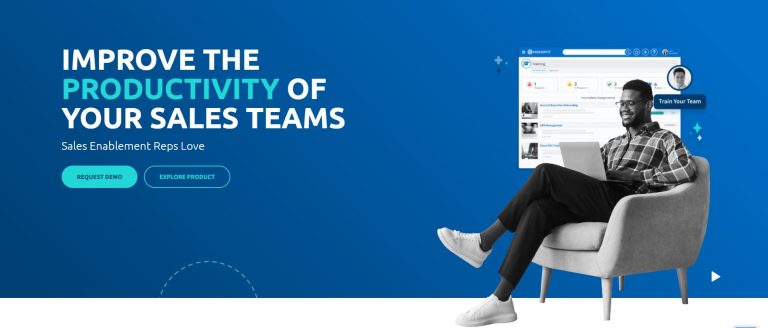 Companies may require AI sales enablement software such as Highspot because it uses machine learning to organize and deliver personalized content for each sales interaction.
Using Highspot modules, you can help sales reps stay on track with relevant training modules and use interactive scenarios to engage customers with captivating content, whether through well-designed emails, flipbooks from Publuu or online presentations.
Managers and sales teams can get real-time feedback on how potential customers are responding to their communications, thanks to Highspot AI features.

What are the best practices for a sales enablement program?
To fully introduce sales enablement processes in your company or sales organization, you need to familiarize yourself with some basic strategies. Below we explain sales enablement best practices to help you get started with understanding how implementing sales enablement could look for you.

Connect enablement and customer data with a CRM.
The foundation of a successful sales enablement program is a combination of sales enablement tools, content creation, and customer data with a CRM system. This allows you to determine which content is most effective at each stage of the customer journey, track prospect engagement, and provide personalized experiences that meet their needs.
Automated tools like Seismic will provide access to relevant content based on sales stage and customer personality, and enable you to track the impact of content on the transaction.

Onboard sellers in the flow of their work.
Allowing new salespeople to learn the ropes can be difficult, which is why it's so important to make the process as simple and seamless as possible. You can help salespeople get up to speed and close deals quickly by enabling them to learn on the job with sales enablement software. MindTickle, for example, provides an interactive sales training solution that allows reps to learn through simulations, quizzes, and interactive activities while simultaneously using the sales platform.

Train your reps in bites, not feasts.
When it comes to training salespeople, it is best to focus on small portions of information rather than long, overwhelming sessions. Microlearning is an efficient method of delivering training content in short, easy-to-digest modules. With sales enablement, they can be accessed at all times, both on the go and between meetings, via mobile devices.

Create a library of content to help your reps learn
Creating a content library can help sales reps stay on top of industry trends, product updates, and best practices. This content should be current, easy to find and available in a variety of formats, such as videos, flipbooks from Publuu, webinars, and case studies. With tools like Publuu online flipbook creator, representatives can easily access relevant content and share it with potential customers with just a few clicks.

How to build a business case for sales enablement?

Survey sellers and marketers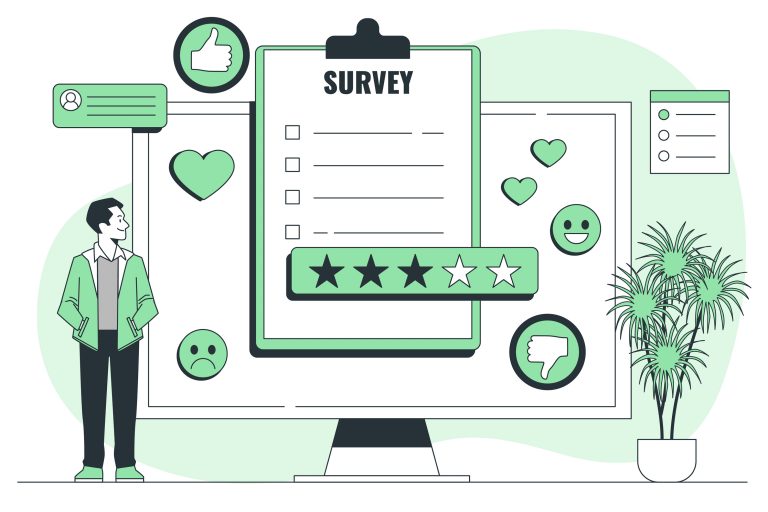 Before developing a sales enablement business case, it is essential to understand the needs of your teams and the customers they deal with. It may be worthwhile to conduct surveys to learn about their challenges, the types of content they need to close deals and the tools that would make their jobs easier. This data can help identify sales enablement needs and opportunities for improvement in this area.

Interview the people who feel the pain
It is also very important to conduct in-depth interviews with the people who most need support. This could be sales reps who are struggling to find relevant content or marketing teams who are struggling to connect with buyers. Understanding their points of view can help you choose methods and software for sales enablement.

Survey the market and choose your vendor
Once you have a good understanding of the needs of your sales and marketing teams, it's time to research the market and choose a vendor. There are many sales support software options on the market, so it's very important to choose one that fits your company's goals and budget. Check out our recommendations above, try different solutions. Also remember to check how they integrate with the solutions you already have.

Deliver your pitch
Finally, you need to make a presentation about your sales enablement initiative – whether to the sales department or to decision-makers. Your sales enablement presentation should emphasize the benefits of increased productivity, better content, and higher productivity rates.

When is the right time to implement a sales enablement strategy?
When a company encounters difficulties in the sales process or wants to improve overall sales performance, it means it's just time to implement a sales enablement strategy.
Such a symptom may be when sales representatives are having difficulty keeping up with the latest sales materials or finding the right content to send to potential customers. A company may want to implement a sales enablement strategy to shorten the sales cycle, increase conversion rates or increase revenue.
In addition, implementing a sales enablement strategy during a period of organizational change, such as a merger or acquisition, can facilitate a smoother transition and ensure that sales representatives have access to necessary resources and information.

A comprehensive sales enablement strategy
A comprehensive sales enablement strategy must first and foremost ensure that your team has the tools and resources it needs to sell effectively.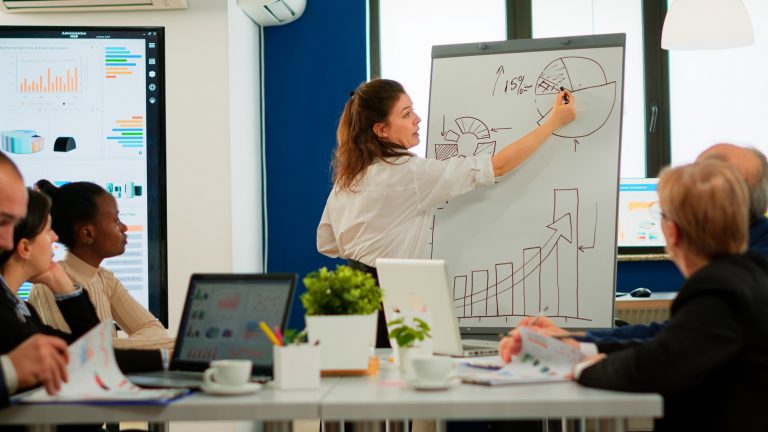 Start by analyzing your sales process and identify areas for improvement. Part of this is understanding the buyer's journey, defining key performance indicators (KPIs) and planning your sales process from start to finish.
The next step is to determine what kind of content and resources your sales team will require to be successful. Based on the surveys, you need to develop an easily accessible and useful content library. In this step of the strategy, you will find it useful to have tools to help salespeople identify the most relevant content at each stage of the sales process.
A comprehensive sales support strategy must also include training and coaching. To help salespeople learn and apply new skills, you can include formal training sessions, online courses, and coaching.
A sales support strategy must also include an element of evaluation and adjustment. You can use data analysis tools to track sales team performance and identify areas for improvement.

What's the difference between sales operations and enablement?
A distinction should be made between sales operations and sales enablement. Sales operations is concerned with optimizing sales processes and systems, while sales enablement is concerned with increasing the efficiency and productivity of the sales team.
The overarching goal of sales operations is to manage and optimize processes and systems related to direct sales. This can include CRM management, data accuracy, developing and managing sales processes, and generating sales reports and analyses.
Sales operations teams are also responsible for increasing sales productivity, reducing sales cycle times, and improving transaction accuracy.
Sales enablement, on the other hand, refers to providing the sales team with the knowledge, skills, and tools needed to successfully engage prospects and close deals.
This can include creating and organizing sales content, creating and organizing sales playbooks and processes, and providing technology tools to support sales enablement.

In conclusion
We hope this blog post has shed some light on the importance of sales enablement and provided useful information on implementing an effective sales engagement strategy.
Remember that sales enablement is not a one-time effort, but an ongoing process that requires dedication and commitment from all investors. You need to try new tools, from flipbook creators from Publuu to CMS editors.
So, learn. experiment and improve your sales enablement strategy to stay ahead of the competition and achieve your business goals.


You may be also interested in:
How to Create an Online Course? The Ultimate Guide
Customer Profile – 5 Easy Steps to Reach Your Target Clients