MENU
Real Estate Newsletter – The A – Z Guide

During the COVID pandemic, it was harder to find a house in person, but people still need to live in quality housing. Many agents wanted to use tried-and-true real estate marketing methods, but these traditional marketing tools might not have worked in these trying times.
A solution is to release a monthly real estate newsletter created with a company newsletter maker. The volume of newsletters is estimated to have tripled during the pandemic, as people cooped up at home wanted to read something! People want information, not just a simple listing of properties on the local market.
In this article, we'll explain what a real estate newsletter is, what to include in it, why to send it, and give you some ideas to include in your e-mail marketing plan.
Real estate agents and other professionals most often use real estate newsletters as an email marketing tool. By sending regular emails to your clients, you can keep your community, including active buyers, prospects, and contacts, interested by offering insightful and engaging material.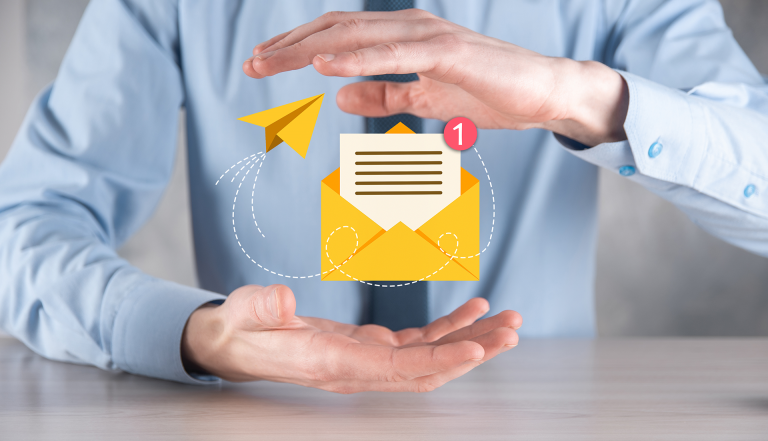 A newsletter should not just be a list of available properties or local market updates. Often, to capture clients' attention, it includes tips, information, and insights on buying and selling homes, guides to local amenities and local events, recommendations on local businesses (such as restaurants), or even interesting stories related to the area in which the agent operates. No one knows a city better than a real estate professional, so people will trust your recommendations and tips.
It takes more than sending out a list of the latest listings to keep potential clients interested. A good real estate newsletter is supposed to help potential customers have a positive experience when buying or selling a home, and make them feel part of the local community.
An online newsletter is one of the most effective strategies for increasing customer engagement and encouraging interest in the real estate industry. That's why you should take care to make your real estate newsletter stand out from others – and it's easy to do with Publuu.
Using company newsletters from Publuu makes the newsletter creation process very simple. You don't have to worry about HTML formatting – just create a beautiful PDF, and your readers can read it on any mobile device.
With company newsletter styling, you'll create an online publication that resembles a traditional newsletter. Publuu company newsletter maker allows your subscribers to turn the pages and read it like a traditional newspaper – but not only that. Publuu's features greatly enhance the newsletter experience with videos and interactive links. Embedded galleries in the text allow you to convey much more information and present photos of properties.
Publuu's company newsletter example
View more company newsletter examples
What's more, Publuu allows you to embed content on your site. Anyone who goes to your site will be able to access your newsletter — not just subscribers. If you have interesting content, like the real estate newsletter ideas described below, you may find additional readers and subscribers.
Publuu also allows you to monitor analytics — you know well who is reading your newsletter, and at what times the PDF is opened. All this will help you improve your content and create new issues for an exciting real estate newsletter.
To maximize the benefits of sending out email newsletters, you need to differentiate the text of your newsletter from the emails of other real estate agents and other newsletters to which they may subscribe.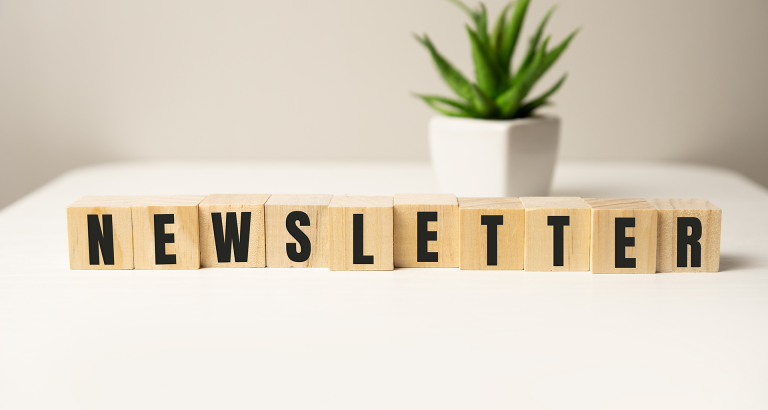 They have subscribed to messages from you and they want something from it — interesting real estate content, good jokes, knowledge, or useful tips. If you send out good information regularly and stay in front of your subscribers' eyes, they will be interested and have a good impression of your real estate office.
Your readers want to read about real estate in a given area – but also about trivia, community, history, and events. Prepare various sections of your real estate newsletter as if you were working on a newspaper. Below you'll find a couple of content ideas that you can include in your real estate newsletters.
Introduce neighborhoods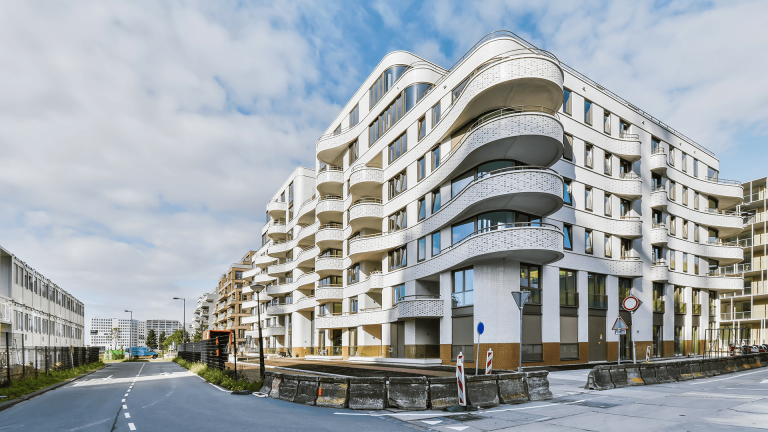 Your city is the sum of all sorts of neighborhoods, districts, and people. It's worth introducing them to your readers. Describe the neighborhood's interesting places, its history, the origin of its name, how to navigate it, where to work and relax, urban legends – anything you can't read about anywhere else. Choose a different neighborhood to highlight in each issue of your real estate newsletter; your customers will be happy to see their beloved areas in their inbox. Include photos, and you've got a ready-made theme for an issue!
Introduce interesting people
You probably know many interesting people in your city – leaders, clergymen, activists, local celebrities… Interviewing such people is important because, in today's difficult times, residents need role models. Decide to highlight a different leader in each issue to show the strength and resourcefulness of your city.
Real estate listings
A real estate newsletter can serve as a central repository for all relevant real estate-related information that your customers should know about. It should include real estate listings, as well as interesting and relevant properties. With a real estate bulletin, you can highlight a few of your listings so that potential clients can see what's on the market right now.
Local companies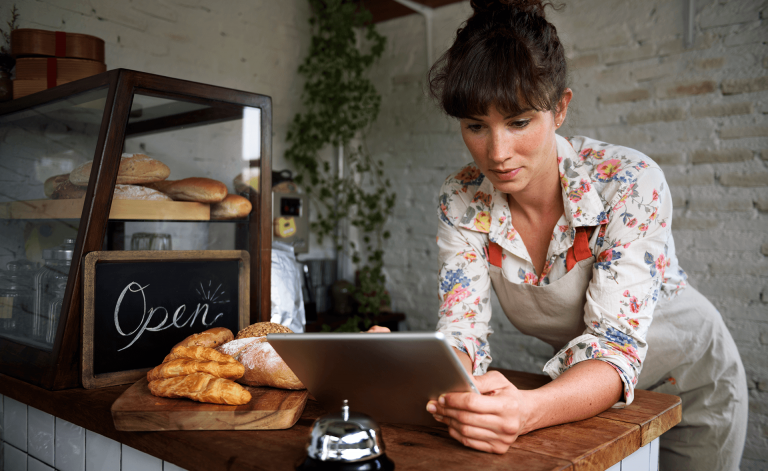 It's important to highlight local businesses because companies, especially local ones, can benefit from such a publicity. Highlight businesses that may be in your immediate vicinity to encourage more people from the community to shop locally. You can even partner with a company – in exchange for a mention in your newsletter, they can offer discounts to your customers.
Interesting local events
If you describe the history of a neighborhood, you can't neglect what has been happening in it recently or will be happening there. Readers want to know what's going on in the neighborhood, especially if they don't follow local social media. Create a list of all the local events that are happening in your area every month and include it in the document. Add reports of recent events, whether governmental, unofficial, or organized by NGOs – military parades, fairs, or celebrations will greatly enhance your real estate newsletter.
Information on the city council and local laws
If you want to expand your professional real estate agent network and keep up to date with events in your community, it's a good idea to go to a city council or other local government meeting. While you're there, write a summary of what's going on to provide your readers with the information they might not otherwise have access to. Such summaries or recordings often need to be made available to residents, so you might find transcripts on the local government sites.
Laws related to home ownership can often change as well. You will be doing a great service to others if you can understand these rules and explain them in an understandable way. They may relate to taxes, responsibilities, and benefits of property owners and all of them are worth outlining in your real estate newsletter.
DIY and home improvement tips
Owning a property outright requires constant maintenance and improvements. Things like gadgets and appliances can give you a hard time at any time. You provide helpful content when you help homeowners complete a task or otherwise make their lives easier. People interested in buying a home often think about what they would do in it. Add reviews of home furnishings and electronics so people know what to buy.
Garden and exterior design tips
You can also create content to help other people in the process of decorating their outdoor spaces. You can start with gardening tips, like growing flowers and vegetables, or show examples of garden furniture. You can include valuable tips from local landscapers in your newsletter, or you can showcase some homes that have very beautiful yards.
What to do on the weekend
Both regular residents and those who have just moved in will benefit from the information in a local weekend guide. Describe in it not only events but also leisure activities to attract and keep readers. By offering tips on hosting barbecues and other seasonal activities, you can help homeowners make the most of their properties.
Changes regarding roads and transportation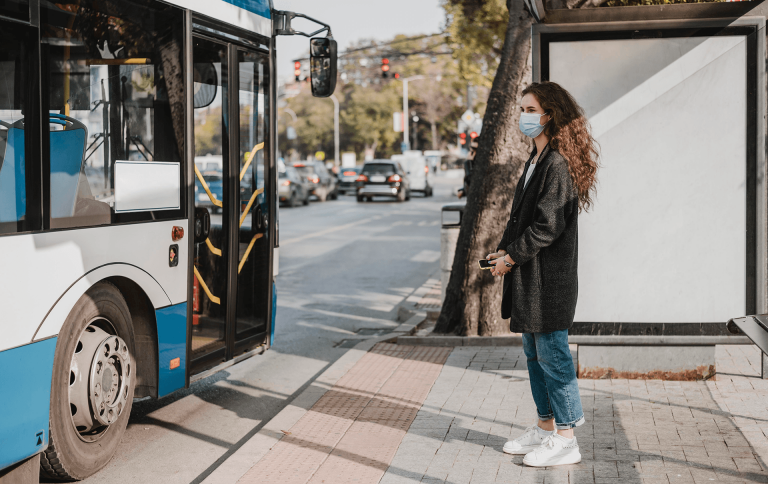 Real estate agents need to be well aware of transportation in their city – closed roads, bus connections, new and closed bike lanes. Include all this information in your newsletter so readers can get a full picture of the community where they live. You can also include interesting routes for running or biking – transportation is not just about cars and commuting.
Description of the job market in your area
Most customers decide where they want to live based on employment opportunities in the area – so make it easy for them. Describe in your newsletter the state of the labor market in your area in terms of unemployment, new job development, and wages in various types of work.
Introduce interesting properties
Your newsletter can, of course, pique the curiosity of potential customers about unusual properties in the area, whether they are your own real estate listings or generally noteworthy homes (such as a house owned by a celebrity, a landmark, or a home with a unique style). You can even interview the owner.
You can also showcase your past clients and homes you have recently sold. Instead of just bragging about the transaction, you should try to present some intriguing facts about it – and if the new buyer agrees, you can write why he or she is happy to live in the area.
Tips on how to put money down on a house
Introduce clients to various strategies for cutting costs and putting aside money to buy a home. Look for information on personal finance, and advise readers on how to find a side hustle at home or how to save money. It would be worthwhile not to limit yourself to trivial advice and advise readers with useful tips, especially about living in a new community or to young people and first-time buyers.
Interesting groups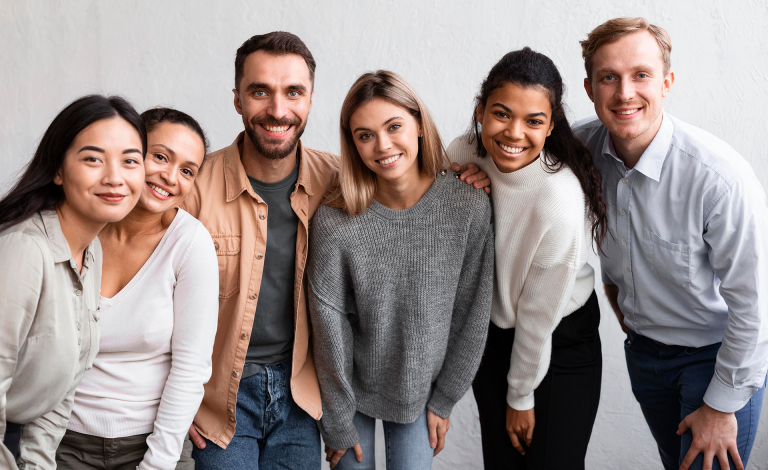 Most homeowners place a high value on integration into the local community. Help them achieve this goal by providing relevant information on hobbyist groups, clubs, or NGOs located in the area. Book clubs, improv courses, and board game clubs are jut some examples of such activities, although religious organizations or yoga courses are also possibilities – there are always some interesting places and they lead to more leads and more news. Visit your municipality's website to learn more about the many groups available. You can even interview them.
Apps to help with house hunting
There are many helpful apps available for real estate agents and buyers. Look for the best resources that can greatly simplify your online home search and review them. You should, of course, download some of the best alternatives to your own device if you want to properly convey the user experience and functionality of the app. Check if the app has a section for your state, country or city.
Annual market overview
The annual real estate market summary is a very interesting concept. On average, homeowners stay in the same house for five years, but a review of how their property has fared over the past year can help them decide whether to move. Changes in the real estate market may also be of interest to people who are not planning to move but are concerned with market reports.
Help for new residents
People who are considering moving to or from your city will need information about available services to make an informed decision. You can describe companies that specialize in renovations and moving, but also a guide to nearby doctors, schools, local charity stores or places of interest – anything to make a new customer feel at home in your city.
Interesting photos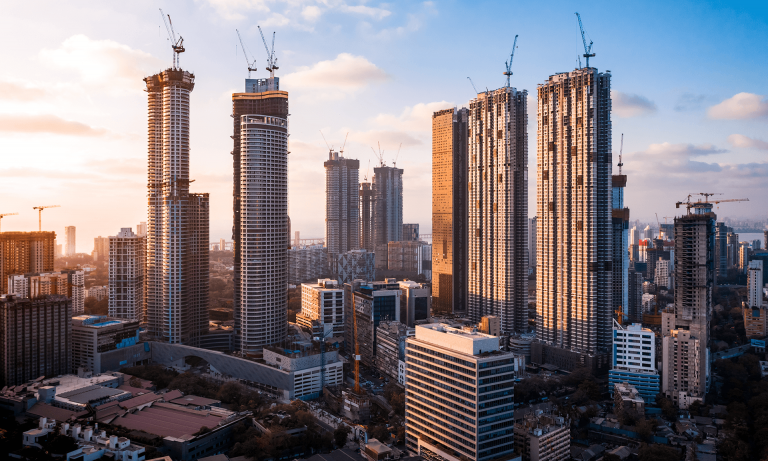 Photographs are a great way to attract attention – you can include a gallery of the best photos from your city in your newsletter. Everyone likes to see the neighborhood from a bird's eye view. If you have access to a drone, it's worth using it. The best time to take photos is in the evening when the lighting is flatter.
Email newsletters are, regardless of the 2022 changes, one of the most effective methods of delivering valuable content to customers. They keep customers motivated to buy more products and want to connect with your company to purchase properties.
You need to proofread your newsletter, make sure you have compelling calls to action, and design your emails to work for multiple inboxes. Include modern text in your newsletter – this is your chance to demonstrate the more human aspect of your brand.
Make sure you keep an archive of the texts and photos you include in your real estate newsletter to avoid inconsistencies in your email newsletter campaigns. You can browse the archive of your newsletter, and you'll see if you're repeating certain content or contradicting yourself. Include things your customers want to read.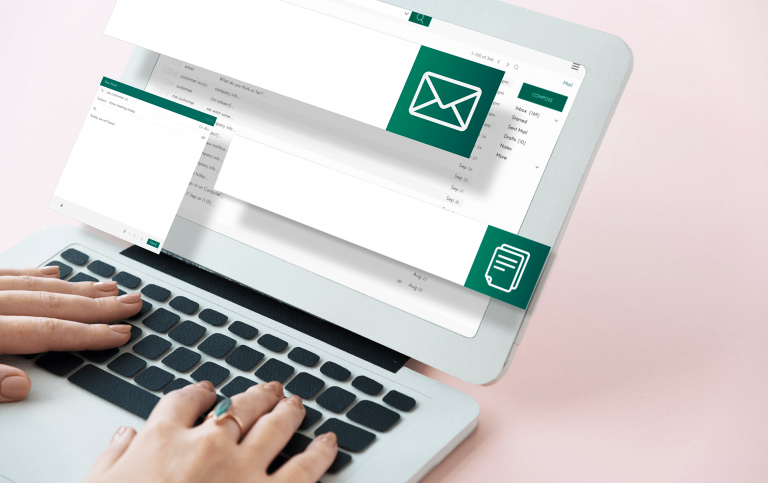 Focus entirely on satisfying your customers' needs. Your newsletters should include real estate newsletter content aimed at customers who are in different phases of the buying cycle and who are in unique situations – so try out the ideas above.
Most email marketing in 2022 will be done on a personal level, and your email program should reflect this change. Try to reach different groups of customers – if one of the real estate newsletter ideas above has worked, try a new one, and isolate the segments it will reach.
It's also worth keeping in mind the design of the emails that make up their real estate newsletters, just like the content of the newsletters themselves. A strong accent of color, interesting photos, or the use of email newsletter templates can go a long way in grabbing readers' attention.
SendX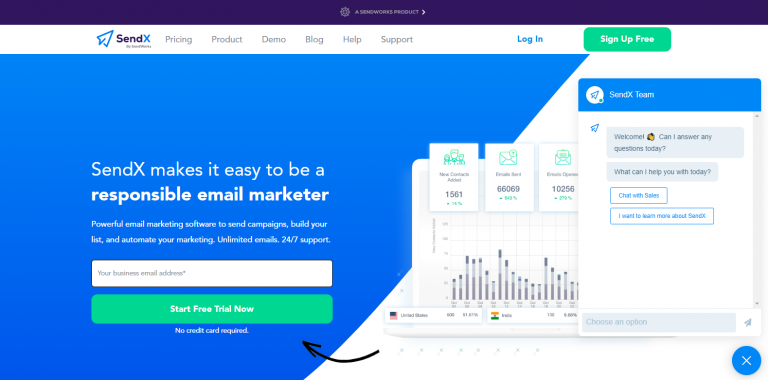 This email marketing platform is very user-friendly.
With its simple drag-and-drop style, it is very easy to create emails: you can also design newsletters thanks to real estate marketing bulletin templates. This way, you can easily customize their style to match your company's image or needs.
You can also personalize newsletters with recipients' names, birthdays, and other information. With SendX's email sales automation, you can easily get more people to buy your property.
ActiveCampaign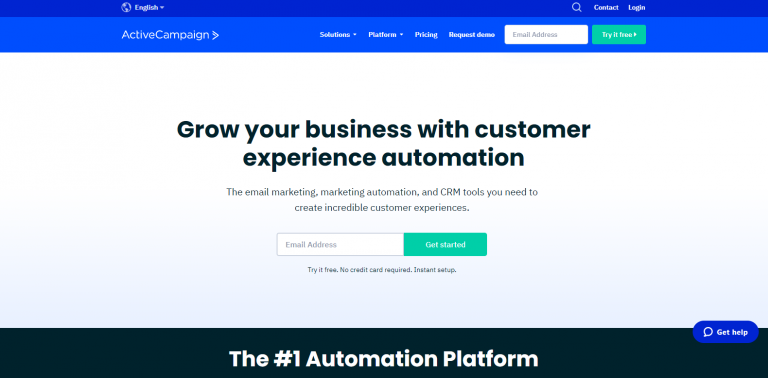 ActiveCampaign is a platform that automates the customer experience. It is used for direct marketing, and managing customer contact. You can easily take advantage of automated services in minutes, and you can even sell from email.
Mailchimp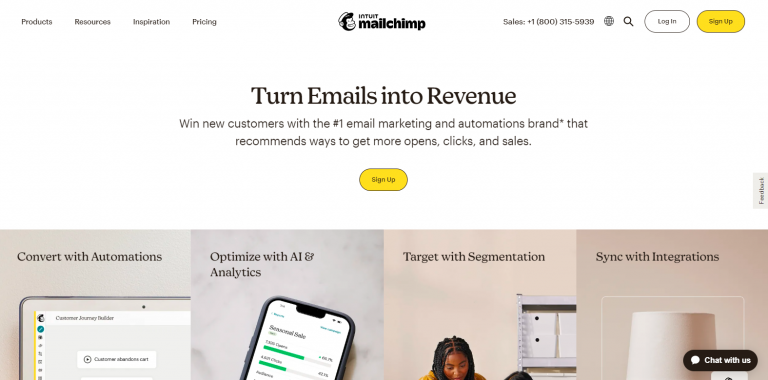 MailChimp is also a program for producing emails and running email campaigns. The user interface is very easy and does not limit the user's creativity. It allows you to create email layouts with 1, 2, or 3 columns, display images and integrate with social networks.
Canva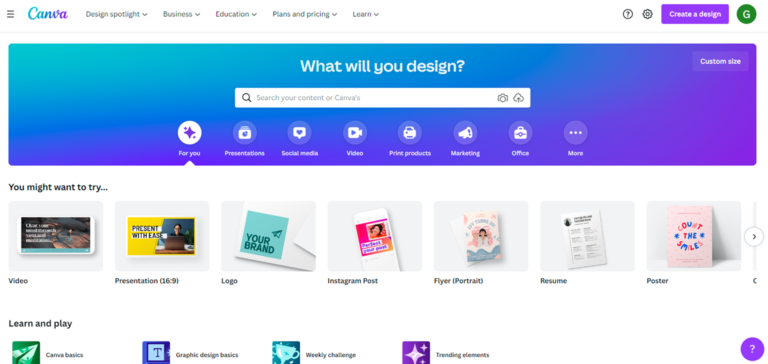 Canva is an interactive graphic design platform, a design studio that runs in your browser. With this platform, you can create all kinds of graphic content, presentations, posters, papers, and other types of visual media. The application is ready right after registration, so you don't need to download anything. You don't have to use a premium subscription, but it is very useful for creating high-quality newsletters.
When you're working on some real estate newsletter ideas, you can use graphic design software like Canva to prepare newsletters. Here are some paid and free templates you can use to create your own newsletter.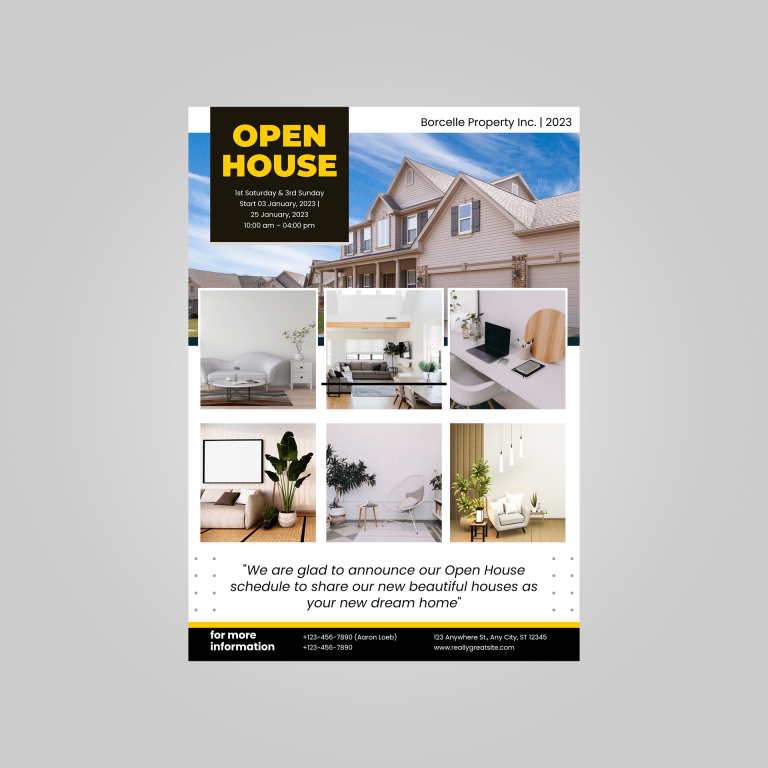 This photo-heavy template can help you illustrate any property you want – use it as a cover or as a main element of your email marketing plan.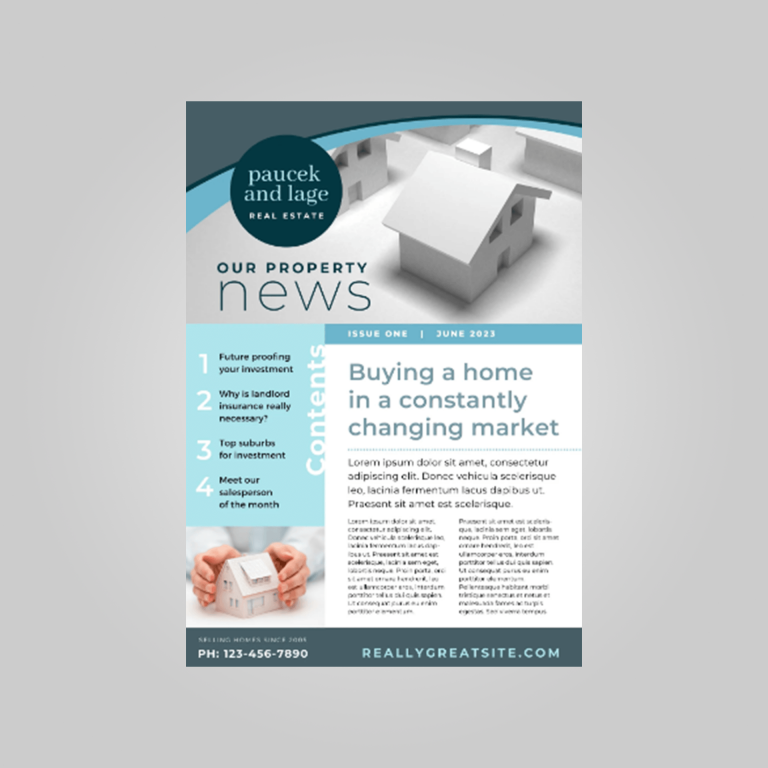 This real estate newsletter template is styled as a magazine or a leaflet, making it really easy to create an engaging newsletter.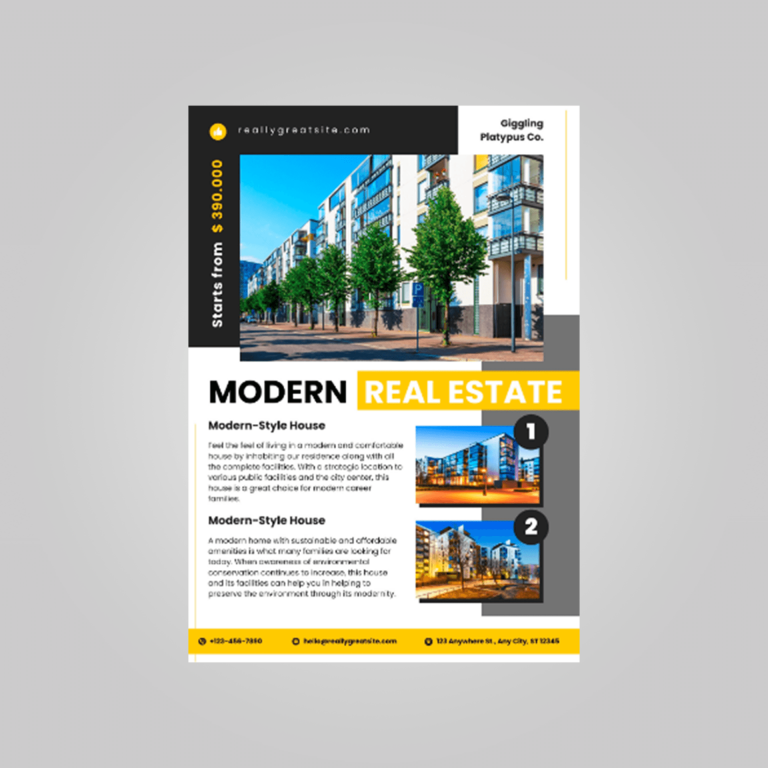 The flashy yellow template can draw the reader's attention – and you can present the latest tips on real estate in a fun way.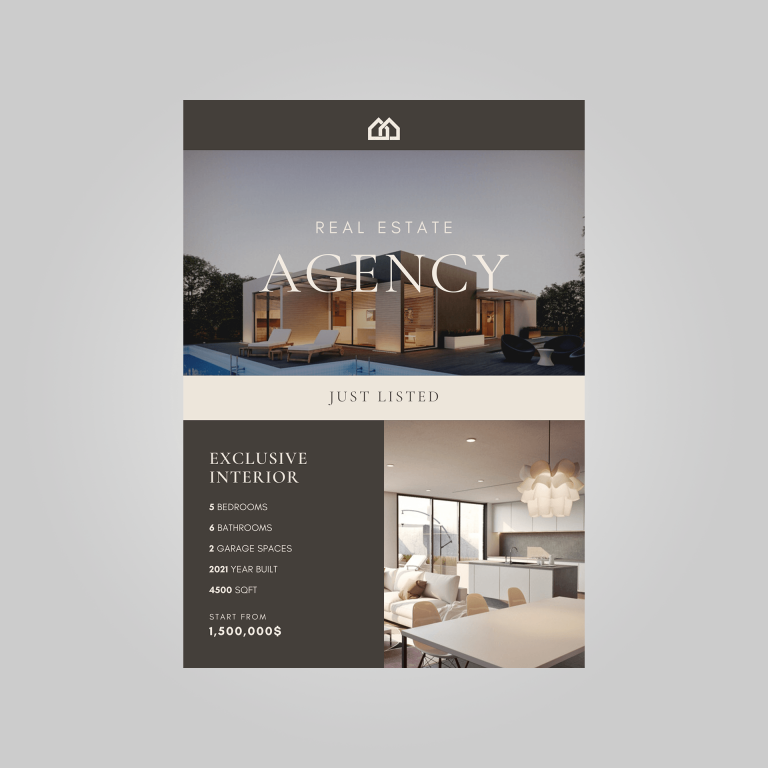 You can use this template to showcase new listings and match it to your agency style and colors.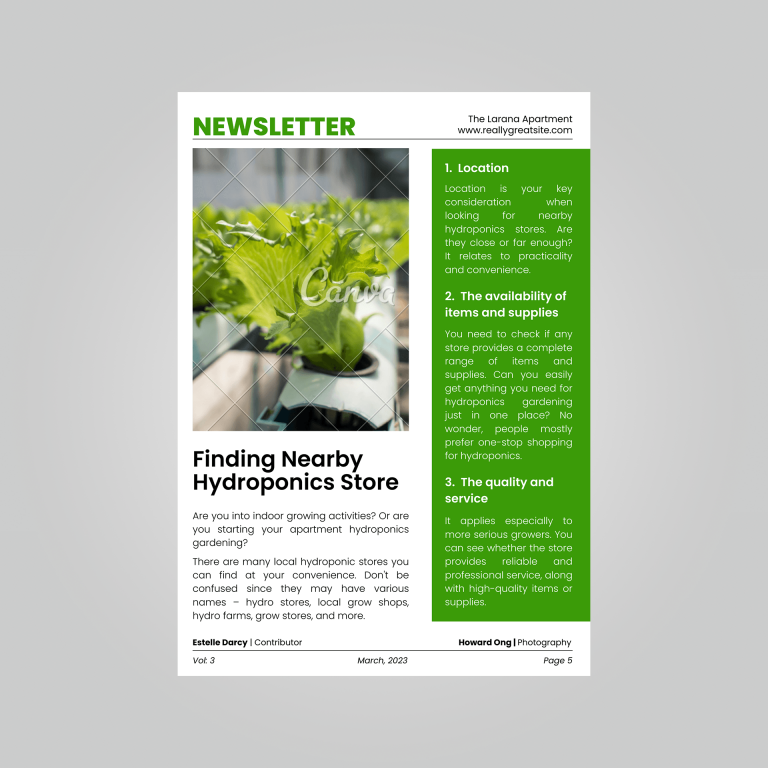 This green color scheme can be used to create a real estate newsletter that will catch the attention of any viewers.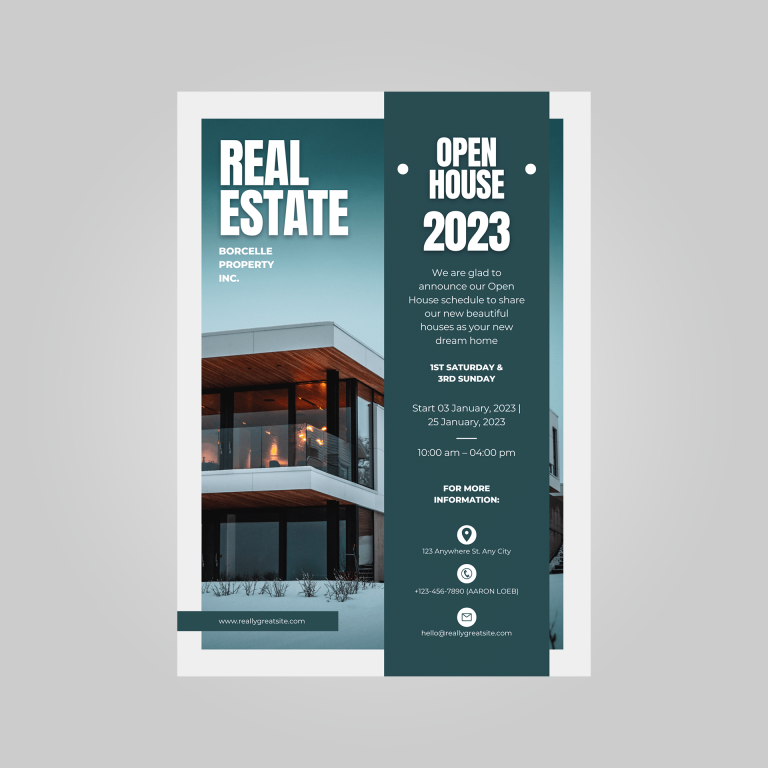 This flashy template can work well as a cover and showcase your most interesting property.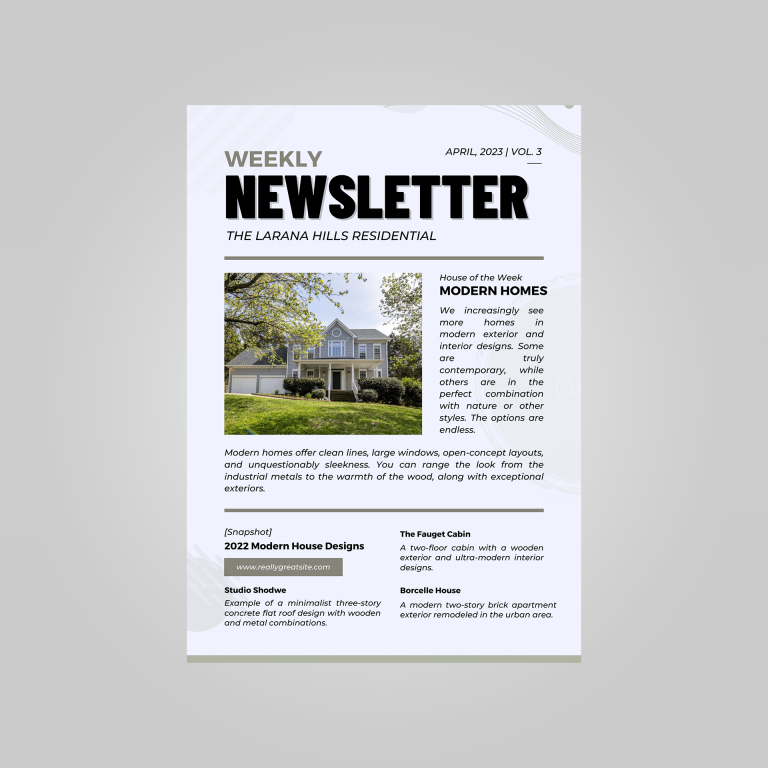 You can underline how universal the real estate newsletter content is if you style the bulletin as a newspaper!
In conclusion
There are many real estate newsletter ideas that can inspire you to create a bulletin that will help your efforts in selling real estate. Think about what your readers would like to see, and be ready for constructive feedback from people who might buy from you.
You may be also interested in:
What is a Company Newsletter?
Best Newsletter Design Tips and Tools
10 Creative Newsletter Ideas for Your Business