MENU
What is a Company Newsletter?

Internal company newsletters are often one of the key means of communication in the modern business world, and not just in huge corporations. The number of remote workers has grown thanks to pandemics – and this process trend is expected to continue. Even though many workers have gone remote, their employees have also discovered that they are much more productive when working from home. The corporate company culture has changed.
That's why, in many cases, companies decide to create online newsletters to spread information about your enterprise, replacing meetings, business conferences, or calls – and the situation will most likely stay that way. More and more people are going to work outside your main building but you'll still need some way of employee engagement – keeping an internal newsletter helps you keep your people united and well-informed.
Company newsletters allow you to keep all employees informed about what's going on in the company as well as boost their morale and productivity. A well-designed internal newsletter is not just an email marketing trick; they're also the perfect solution for keeping teams across the entire organization informed. They work especially well in larger companies where teams are divided or spread out all over the world. Team members might eventually depend on your company newsletter to stay on top of what's going on at work.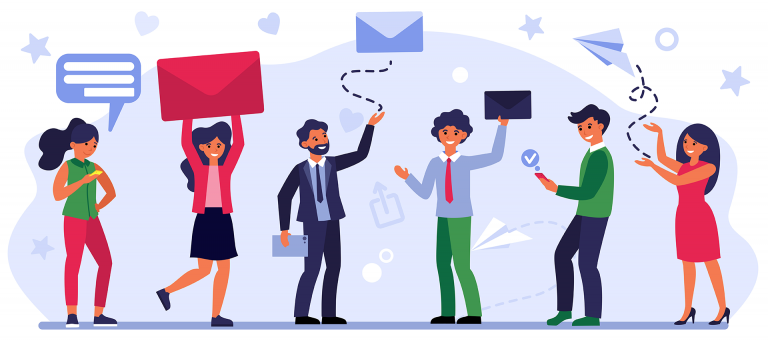 An internal company newsletter can be the most effective approach to communicate with your employees – or just a subset of your staff. A company newsletter can include the latest company news for managers, product suggestions for vendors, or announce new software used by all the workers. Company newsletters can be used in many ways and you can have many different versions of newsletters for different teams, offices, or departments. It all depends on your marketing strategy.
However, it is not easy to get your fellow employees to read your internal newsletter. After all, people rarely read automated emails. How many weekly mailings do you think your readers receive? More importantly, how many of them do they actually open? If they're anything like your typical customers, they probably receive more than 100 messages a day. Regardless of their CTR, you certainly delete tons of emails every day yourself!
That's why, in this blog post, we'll tell you how to get your internal newsletter from the spam bin straight to the inbox of your recipients. Improving your internal company newsletter requires careful preparation, consistent improvement, listening to your employee feedback, and knowledge of your colleagues' reading preferences. With our advice, internal newsletters in your company will become well-read pieces!
Employee newsletters or company newsletters are emailed messages that keep employees informed about topics that are important to the company. You send a 'business email' for one specific employee and a newsletter are internal communications for many people – often for all employees of a company or for a specific department. They inform employees about company news and in many companies, they are sent by the human resources or marketing department.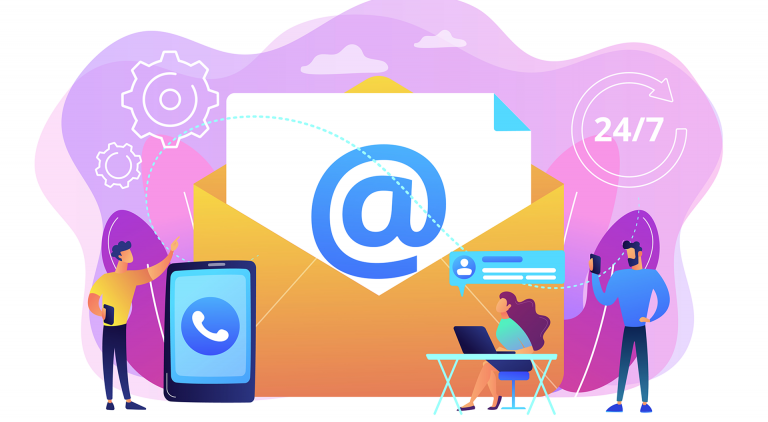 Newsletters provide the subscribers with information about upcoming company events, important data, and highlight employee achievements. An internal employee newsletter can allow your people to stay up to date with all the company news and reinforce company values. Newsletters are an essential type of company-wide communication, and if designed correctly, they can become a valuable part of your company's internal community.
By all means, your aim is to have your employees read newsletters on a regular basis. Encourage your employees to come back for more by creating interesting content – you can't spam them or bore them to death!
One of the most effective strategies for increasing employee engagement and encouraging repeat purchases is to send your company newsletters in an engaging, memorable format. You can achieve this using Publuu – company newsletter maker.
Publuu easily transforms your newsletter in PDF format into an elegant company newsletter that you can share online with your readers. Instead of a file, you can upload your newsletter or online magazine to Publuu – or embed it in the body of an email to allow access to your news on any device. To stay connected with your colleagues and employees, simply send them a Publuu company newsletter via a link or in a direct message (if they have social media accounts).

Publuu's company newsletter example
View more company newsletter examples
People don't like to download PDFs or view long digital documents on their mobile devices. With Publuu, your subscribers won't have to download anything. They can read newsletters online, follow links and enjoy interesting content without any hassle. Thanks to this simplicity and intuitive presentation, you can preserve high employee engagement in your internal communications.
With a realistic page-turning effect and the ability to read online flipbooks on any device, your subscribers will enjoy browsing your fascinating emails. You can publish your company newsletters online – just upload a PDF of the next issue of your internal newsletter to Publuu servers and we'll take care of the rest!
Converting from PDF to HTML5 will only take a couple of seconds, and you can customize your email newsletter thanks to interactive galleries, hotspot links, or the ability to set background colors or textures.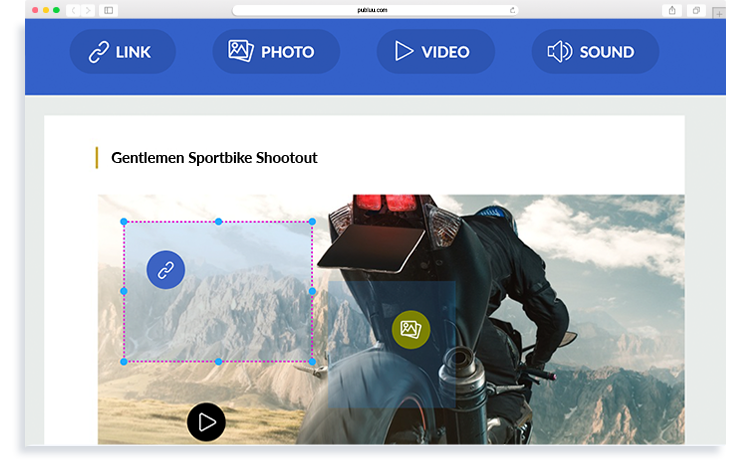 Analytics allow you to see who reads your newsletter, at what times, and even which pages are preferred by your readers. With page tracking, you can make sure who reads your content and receive a notification when your newsletter is opened.
Internal newsletters, like any other newsletter, serve to inform their recipients and provide them with internal communications about their workplace. They are a great way to keep employees informed about company goals and what they will need to achieve them.
It's worth remembering that internal newsletters don't have to be a one-way communication route. They are also a great way to get feedback and ideas from employees. Make sure every employee responds to the newsletter and collects feedback – create content that will interest readers. Don't overuse the surveys – usually, they mean extra work for your staff, but you could encourage them to give feedback in exchange for small awards.
The information you include in an employee newsletter depends on your business. For example, a newsletter that promotes upcoming workplace activities might include videos and graphics to help get people interested in forthcoming meetings or tours. That's why you should take care of the design of your newsletters. If your newsletter frequently offers your staff relevant information and interesting material, it will definitely keep employees engaged as they enrich the company culture.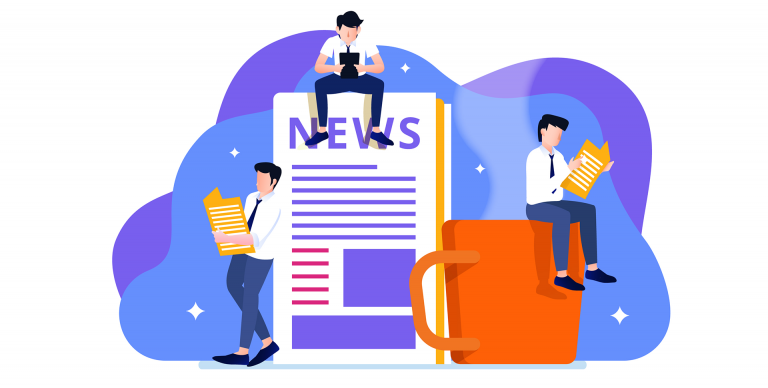 To create a great internal newsletter, you need to learn a couple of tips both on the design of documents or e-mails and the presentation and on content marketing. Your marketing team should have some experts on both writing and graphical design – and they can probably use the following tips!
Get personal – instead of using an impersonal tone, switch to pronouns like "we" and "you". If you have the skill to create e-mail scripts, you can put the name of the recipient in the subject line. Use clear, unambiguous language, getting rid of redundant words.
Introduce elements of social media – for instance with Publuu company newsletter creator, the hotspot links can add the capability to share the article on Facebook or comment it on your internal company forum. Feedback is very important in content marketing these days, and internal communication needs to be two-way!
Use email marketing techniques
Your content should be interesting starting from the subject line. Don't just title your mail "Internal newsletter #2137". Pick something that will catch the reader's attention – if you want to mention company milestones think of something like "What you might have missed in our company!". If you think they're passionate about new technologies, start with industry news and so on.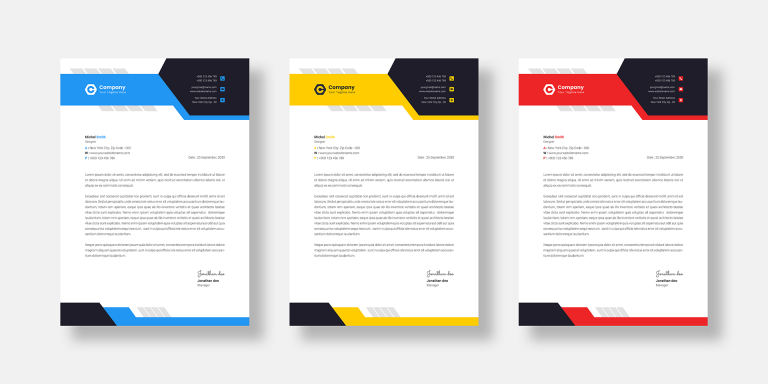 Rely on infographics and other visual documents
Marketing teams know that many people are drawn by beautiful pictures. Publuu lets you publish visual information, but you can inform employees with other graphical elements in your e-mails. Add charts, infographics posters, and other content. Your content strategy should not just rely on newsletter writing. You can also add your own content in video forms – video tutorials, reports from company events, even podcasts of community members! All of this will ensure that your weekly newsletter is interesting.
Call to action
Commercial email template often ends with a Call to Action. Even if your internal company newsletters don't have to sell anything, you should end with a CTA anyway. Why? Because it drives involvement. Invite your workers to check out upcoming events, check out new products or software, fill out a survey, or mail you back with their own content ideas.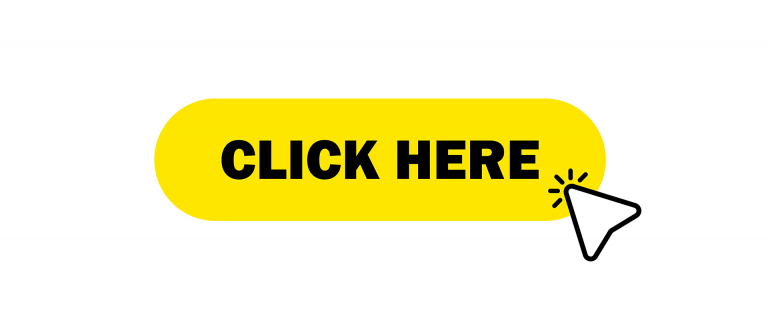 So how to fill out these email newsletters? Ask your marketing team to think about interesting content. Examples include major news like policy changes, the introduction of a new team member, announcing new company achievements.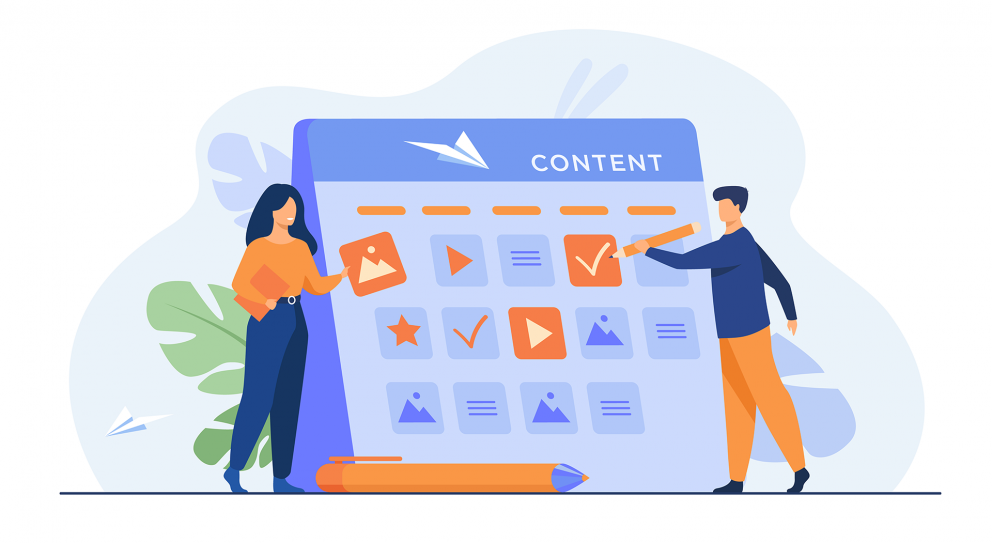 Some things are always interesting – people might say that the financial results aren't interesting, but if you use them to make people feel secure in their job on the sales team or in other departments, then you're keeping employees engaged!
People also share industry news or company blogs. However, you shouldn't change your own newsletters into self-brag. Avoid "news from leaderships" since most people will see them as empty cruft. Draw inspiration from thought leadership, not just higher positions, and work with your partners.
Assuming that your Publuu newsletter is an 8-page flipbook, you should devote 1 page for cover, 4 pages for company news, 3 of semi-related great examples of attention-grabbing content like interesting articles or important stories, and 1 page for fun news or announcements.
Today, internal newsletters are one of the most used forms of communication. Fresh news for managers or announcements of expansion are all something you can find in an internal newsletter. They're particularly useful in bigger companies with dispersed teams or those located all over the globe.
Publuu makes it simple to convert PDFs into flipbooks – online catalogs, digital magazines, or eBooks with a realistic page-turning effect that can be read on any device. You can use their multimedia capability to transform your internal newsletter into a real magazine that's available for any employee.
Thanks to Publuu you will be able to keep in touch with your workers and provide them with a coordinated message and interesting entertaining ideas. Just provide great content to your readers and your internal newsletters will be popular among your employees.
You may be also interested in:
10 Creative Newsletter Ideas for Your Business
Best Newsletter Design Tips and Tools
Email Newsletter Templates