MENU

Most people associate PDF documents with text and graphics, but it's important to realize that these files are simply electronic data stored on our computers. This means that an electronic PDF document no longer consists just of text and graphics. Thanks to the development of smart technology and multimedia, our documents can be interactive, containing multimedia content like sounds, videos, GIF animations and other interactive elements.

Unfortunately, the problem with interactive PDFs is that they don't always work and they might not look nice on modern computers and devices. Multimedia PDFs were quite popular in the 00s, but they had a key flaw: they relied heavily on Adobe Flash technology.
Many interactive PDFs included rich media elements like video, music, and sound in Flash SWF format. However, the introduction of smartphones and tablets, almost none of which supported Flash, and many of new PDF readers, meant that interactive PDFs had to work in a new way.
And this new way is flipbook maker that lets you create interactive pdfs which look great on any device, have interactive content incorporated in them, and have all the interactive elements you would require, like the example below:

Publuu's company catalog example
Read on to learn what is an interactive document, how to create an interactive pdf, or how to transform an Adobe Acrobat PDF file into a beautiful interactive pdf with Publuu.
What does an interactive PDF look like?
PDF files, or portable document format, contain fonts and images within them. This means that they should look the same on any computer, whether it has these fonts or images on its hard drive. Usually, it's easy to convert a document into a PDF version, but to edit a PDF file once it's created, you often might need specialized software, like Adobe InDesign.
An interactive PDF file is a PDF document that contains a variety of multimedia content, such as hyperlinks, audio and video files, animated GIF files, clickable buttons, and fillable forms.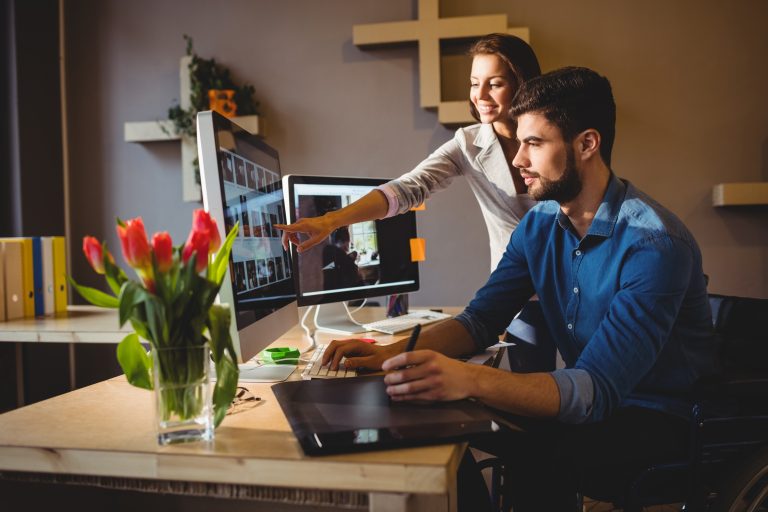 An interactive PDF combines the PDF format's reliability and security with the interaction provided by other computer files. Publuu online flipbook software lets you create a beautiful PDF that's responsive and has many useful multimedia features.
A good example of an interactive pdf is a fillable tax form: you enter the data into the document and the PDF – interactive thanks to various scripts – calculates the tax for you.
PDFs can also contain other interactive content: for instance, embedded videos and image galleries. A comic book published as an interactive document can have links to character profiles, animated video panels, or music to put the reader in the right mood.
Interactive PDF Examples
There are many ways to make a PDF interactive – we have prepared a short list of an example interactive PDFs that have fantastic multimedia features thanks to Publuu. Our advanced flipbook maker software can help you create the PDF booklet of your dreams.
This promotional booklet uses hotspots to direct you to the products and animated gifs to illustrate each individual car model. It can automatically play videos on YouTube to further showcase the products.
Thanks to the function of image galleries, this portfolio of an architect can showcase important projects in far greater detail than in any static PDF.
Thanks to the interactive table of contents you can easily navigate this company newsletter PDF or get in touch with its creators.
Thanks to Publuu you can make a truly interactive cookbook with galleries showing ingredients or links to videos displaying recipes and preparation methods.
Interactive PDF Ideas
Add links to your interactive pdf
Your interactive PDF can include links to document pages, external Web sites, e-mail addresses, or external files. Clicking on a link takes the reader to a location you specify – thanks to Publuu you can create an interactive table of contents, add a link to products in your catalog, or encourage users to visit your social media profile.
You can create hyperlinks in a program like Adobe InDesign, Adobe Acrobat, or Microsoft Publisher. However, Publuu lets you add links to regular PDFs once they are published online, and the whole process is greatly simplified. You can see a link in form of an animated hotspot (top left) in example below.
Buttons
Adobe InDesign and MS Publisher allow you to place buttons that perform specific actions. For example, you can create a button that opens a new tab or takes you to another page. In these programs, you can create shapes that, when clicked, allow you to perform the indicated actions.
Interactive PDF made with Publuu allows you to create hotspots anywhere, hidden as an image or text, like in example below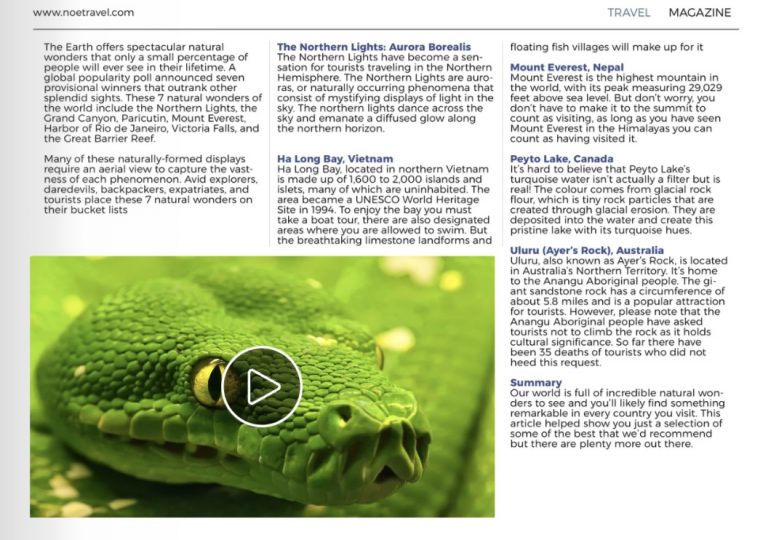 Videos in interactive PDF documents
When it comes to interactive PDF content, video is typically the preferred interactive medium.
Because of the Covid-19 epidemic, videos are among the most popular interactive content online – and it's easy to use them in your marketing efforts. Product videos can emphasize your products or services, and instructional video resources such as manuals and instructions in PDF format can be uploaded to create the online user manual. You can integrate videos in Publuu flipbook maker as pop-ups or embed them directly into the text.

Online photo galleries
Thanks to interactive galleries, you will present more details on what your PDF has to offer. Easily present your products, crew, employees, your portfolio or include additional information. Publuu offers the functionality of embedding additional galleries in your interactive PDF.
When you click on a pop-up image in the PDF flipbook online, it expands to full size, presenting a collection of high-resolution images you uploaded. You can also embed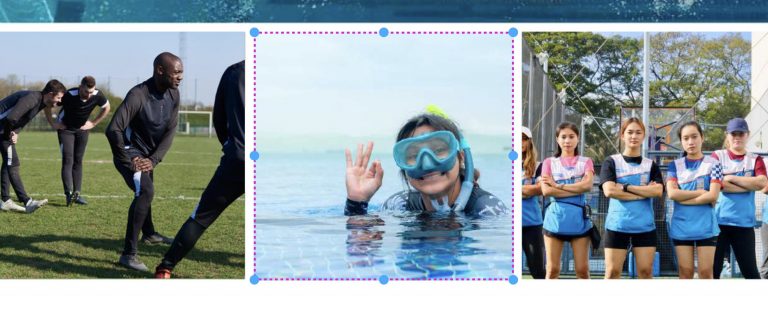 Lead capture form
Often an interactive PDF is an opportunity to contact your customers. If you want to get customers their contact information, it's often best to ask for it. You can add a lead capture form to Publuu flipbooks to solicit personal information from potential customers.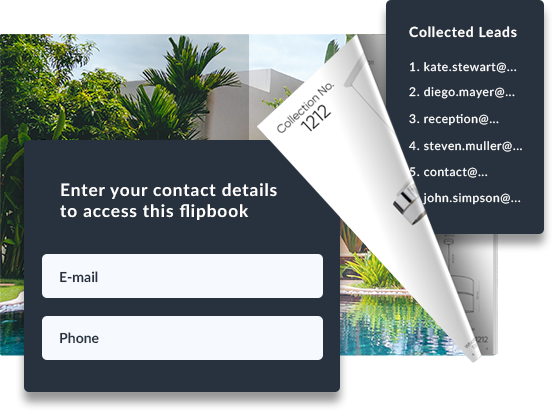 For example, you can place the form on the fifth page of an interesting ebook, so that the payment for access to the remaining 11 pages is to leave contact information. Or you can put this form at the end to ask for data if the topic interests the reader and they want more information. Interactive customer forms are an interesting solution that can be used in many ways.
Do interactive PDFs work on mobile devices?
Digital publishing poses one of the most difficult challenges since you have less control over how your publication will look once it reaches your readers. In contrast to print, where you know your magazine will appear the same to everyone, the design and behavior of your interactive content may vary depending on the reader's device or pdf reader.
Mobile devices don't work with Adobe Flash which for a long time was used to embed interactive content in PDF. Mobile versions of PDF reading apps, like Adobe Reader might not include all the interactive features you want to include, and might not display videos.
That's why if you want to make your PDF interactive, Publuu is the best choice for online publishing. With our online flipbook maker, you can convert your document into a beautiful HTML 5 document that can be opened in the internet browser of any mobile smart device. Then you can add interactive elements to the flipbook you publish online.

Summary
An interactive pdf can cause technical problems, especially after the depreciation of Flash; while you can still add links and buttons to your files in Adobe InDesign, other elements might not display correctly. Instead of creating multimedia functions, you can provide your readers with an interactive flipbook that can be viewed on any device.
You might also be interested in:
PDF Video – A Short Guide on How to Make it
How to create a URL link for a PDF document
PDF Design – The Best Software to Create a Professional PDF