MENU
How To Share Documents? A Quick Guide.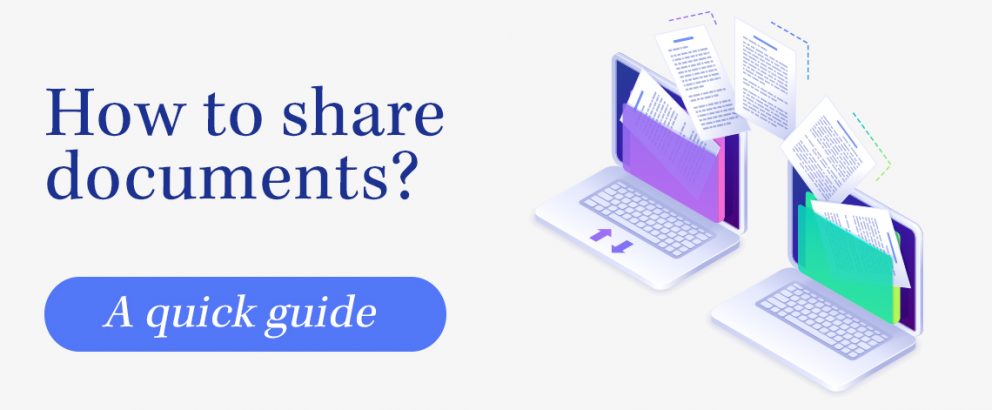 As recently as 2020, working from home was a rare occurrence, but we can already tell that it won't be long before we all return to offices. More and more employers are seeing the benefits of hiring employees across the globe, and saving on office costs. Therefore, more and more people and teams are working together and need to share documents online. File sharing has been more and more important especially in industries like design or publishing.
You can find many methods of file sharing that prove to be very effective when working with a virtual team… or a quite real one. Whether your goal is to save money by using freelancers all over the world or to allow your employees the freedom to work from home, you are looking for a method to share files online with ease and security. Below you'll find the best methods to share files on the web, preferably free services for your business.
The benefits of online document and file sharing

Are you currently taking the time to send documents via email to various members of your team? This has gone out of fashion in the 00s. Don't use e-mail to attach files! In this way everyone will receive their own copy of a file – and edits made by one user won't be visible to the other ones. E-mail limitation to 25 MB makes it harder to share files in graphic design or ebooks in PDF format.
Another advantage of sharing documents online is that they are secure in the cloud – that is, they reside on another company's servers. Once a file is online, you can access it from anywhere you have Internet access. In other words, if your PC experiences a crash and becomes unresponsive, don't worry. You will be able to work on another work station because the file is saved on a web drive.
Another important benefit is the ability to edit and view files on different devices. You can make corrections on your phone after a computer crash. Publuu, for example, will allow you to view an ebook on your phone screen and then flip it to your TV screen using functions like Screencast.
Flipbooks from Publuu

Flipbooks are a kind of e-books that make file sharing a breeze. With Publuu, your company has the ability to share and publish PDFs in an exciting, user-friendly manner with just one click. When you convert your PDF files into flipbook format, you may send them through links, share them on social media, and embed them into websites like the example below:
Unlike Google Drive, Publuu lets you use interactive functions when presenting your files. You can add page-to-page and outbound links easily to your beautiful flipbook. Publuu lets you also embed movies, image galleries, and mp3 files – which makes it very easy to prepare a great brochure for your workers.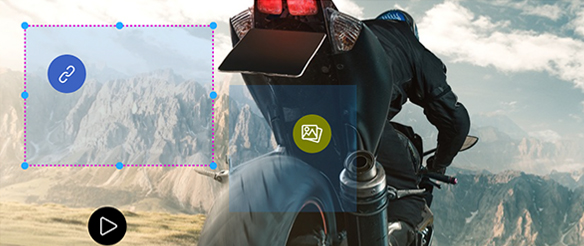 It's also easy to share your document when it's complete. You can accomplish this in a variety of methods, including direct links, embedding and more! Direct links are an excellent way to transfer flipbooks over the internet. All you have to do is copy the URL of your flipbook and send the link to the user through email or messenger, and they'll be able to access it straight away—no need to download anything. This is particularly useful if you're using a variety of devices. All of our flipbooks are compatible with HTML5 computers and cellphones.

Publuu offers something inaccessible to Google Drive or One Drive – tracking functionality. You can generate a tracking link for your file – and you'll be notified whether a user opened it or not. This is very helpful if you work in a large group and want to see whether a coworker has opened the file. You can monitor how many times a document was opened, which pages were accessed the most, or even the time spent on each page.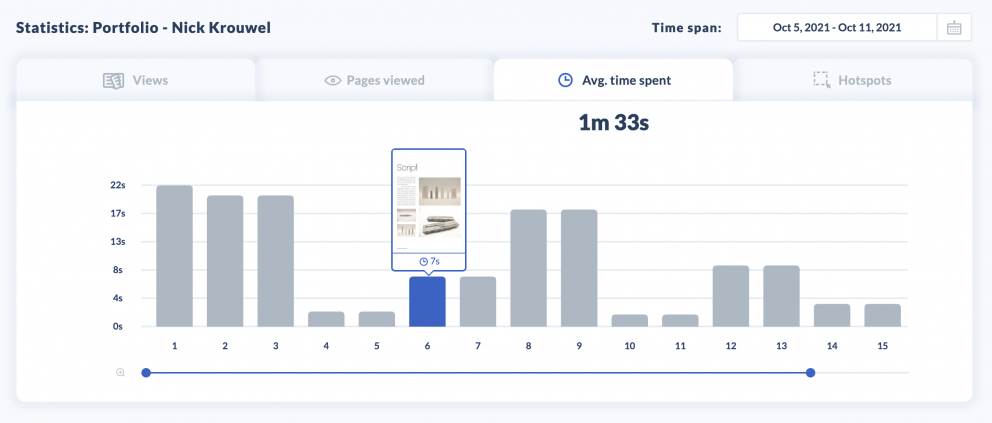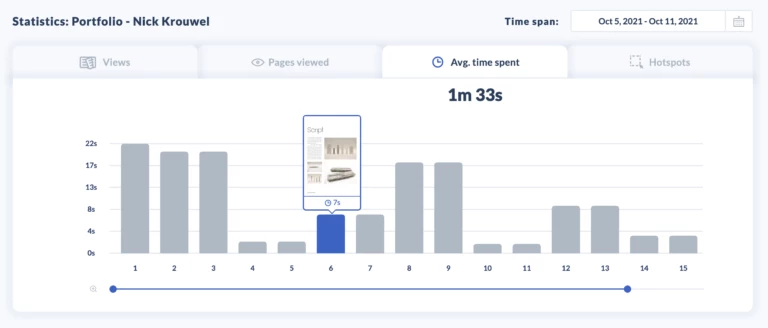 Publuu lets you also secure the file with password. This way only the users you want can access your file – which is very useful if someone might share the link with outsiders and the contents leak on the web. Unlike the Office apps you don't need to manually set permissions, you just change the password to the file to limit the access.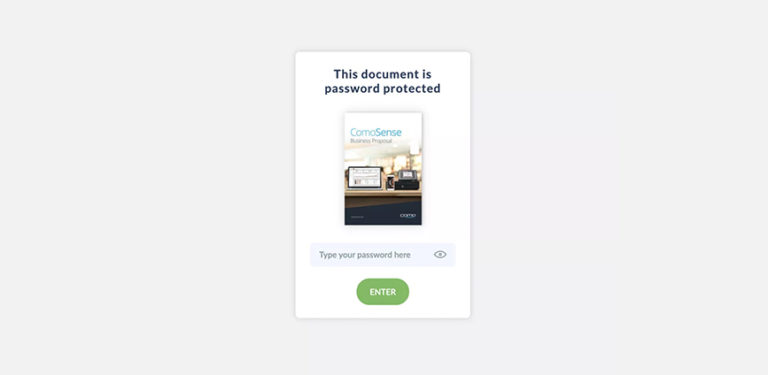 While it doesn't offer an editor like the other cloud file sharing options, Publuu offers a quick update function. You can easily make changes to your documents, upload a new version – while the link remains the same. It's useful when you want to create a frequently-accessed file that's supposed to be accessible. Links and galleries remain in place, so you can easily update and edit your file.
And finally, Publuu Flipbooks simply look good. This site can convert your PDFs into gorgeous glossy flipbooks with a seamless realistic page-turn effect, dragging the right corner of the page – and additional very realistic sounds and backgrounds. Whether you integrate your file into your website or publish it as a link, your viewers will immediately see that you care about presentation of the document.
Publuu's document example
Google Docs and Google Drive

This is probably the most popular method to share files with other workers working in remote locations. Thanks to editors like Docs, Sheets, Presentations and many others you can create documents, control different versions of the files, embed comments, and Google Docs/Sheets provides rich formatting and many functions you expect from a word processor. Google Docs is very often sufficient for typical home users as a basic office suite, and you can easily use it for smaller businesses.
You don't have to worry about the cost because it is a free service, even for small businesses. You can pay for more storage space. What's more, the people on your team don't necessarily need to have a Google account. Anyone with the link can view the file and, if you set the permissions, you can edit it. You can write a text document in Google Docs, convert a DOC or ODT file to edit. If you want to share a PDF, you can just upload it – but it's hard to navigate the file and you can't use its advanced features. Perhaps you could use Publuu's flipbook functionalities and features instead.
Learning to share files in Google Docs is quick and easy. Click on the button usually in the upper-right corner, and select whether you want to publish this document online. You can just send a link to a designated person, share it for editing or set it up to edit with anyone with the link – even if they don't have a Google account. You can collaborate with others in real time and limit each document to only the people you want to share it with.
You can grant them access to a folder so that they put their content there and they can browse the content. Google Docs, Sheets and Presentation work well with other sites and apps. You can open any text file on your Google Drive with Zoho Writer and sharing files is easy enough. Google account is a pretty good choice for a small business that needs to work and edit files, but not graphics or preparing documents for print.
Microsoft One Drive and Office

If you're familiar with Microsoft's desktop software suite, you may find Microsoft Office Online to be very useful cloud storage method that lets you share any folder or file. That's one of the benefits of this app for sharing, document exchange, and collaboration. If you want to share using Microsoft's Drive using MS Windows, it's enough to right-click on the file and choose the Send to One Drive option.
Usually, if you have access to MS Office, you can easily transfer files to One Drive. If you have access to Office 365, you have access to store 100 GB worth of data in the cloud, but even ordinary users can store 5 GB. However, Office can be costly – it might be fine for small businesses who want to share files in the cloud, but free option can be very limiting.



You can also use the great tool which is Office Online. It is more basic than the full Office package, but it has much more advanced features than the basic Google Docs suite. It offers for real time editing in collaboration with any other user. You can make quick notes, edit them on your cell phone.
If you save your file in OneDrive, it can be automatically shared if you want to share this folder. You can send the link to your coworkers which will be free to edit it – sometimes they can edit it using other editors like Libre Office or WPS. You can also set other permissions, even between the users of the same computer.
The downside of using MS Office is that you have to buy the software. Also, in order to have full online functionality to collaborate on files with others, each person will need to have the software installed on their own PC. However, this is still a good option for larger companies using Office.
Dropbox

Dropbox is probably the most popular cloud storage service. It was one of the first and it still popular among new users who want to back up their data or share a document. It does not, however, provide a document editor on its own and users need to have other software. Although the free version of Dropbox may be enough for some, companies who want more capacity and functionality should invest in the premium Dropbox account.
All files saved on Dropbox, both mobile and desktop, may be downloaded to a different or new device. This makes getting set up on a new system lot easier, especially if you're starting from scratch due to a problem with your prior device. When it comes to exchanging files and folders, Dropbox is a great option. It's very easy to share your files with others thanks to quick links and a variety of user permissions. However, it's a very basic storage option compared with Google Drive or Microsoft, but it offers a lot of convenience.
Anf finally, Publuu Flipbooks simply look good. This site can convert your PDFs into gorgeous glossy flipbooks with a seamless realistic page-turn effect, draggin the right corner of the page – and additional very realistic sounds and backgrounds. Whether you integrate your file into your website or publish it as a link, your viewers will immediately see that you care about presentation of the document.
You may be also interested in:
How to send documents securely over the internet?
How to Post a PDF on Facebook?
How to Embed a PDF in HTML?