MENU
How to Make Photo Album Look Great?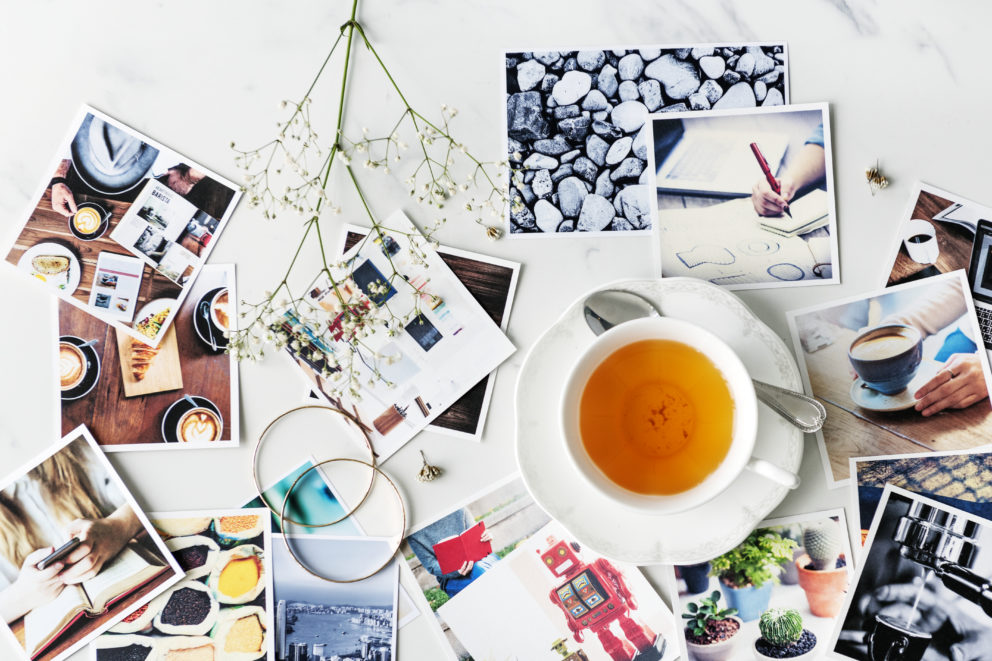 Perhaps you snap hundreds of digital photographs at family gatherings, weddings, and funerals, only to never look at them again? Or maybe you have some favorite photos of friends and family to look at when relaxing, but you forgot about that one photo and never printed it out?
Many people post important photos on social media like Facebook and Instagram, but they seldom go back to them. A lot of people feel that perhaps we could go back to photo albums. In fact, many businesses now enable you to make personalized photo books, print them out, or publish them online. Publuu combines the convenience and ease of storage of digital photos with the feel and respect of real photo albums.
You can relive these crucial moments of your life, like your wedding, school graduation, birthday of your child with simple software that works on your phone and is always available to view. With Publuu, you can easily a digital album that looks and feels like a physical book but can be viewed online.
Why use Publuu to create your photo books?
We all enjoy sitting on the couch with family and friends and looking at old pictures in our photo albums. You can order a personalized photo book… but you can also view these photos on your tablet or laptop using Publuu. Some may regard this as a very high-tech option, but uploading photo albums online is one of the best ideas you can have.
Publuu's photo album example
Save your photo albums in the cloud
Photo albums, whether analog, or digital, enable you to save priceless memories not just for yourself, but also for your children, grandkids, and even great-grandchildren! But creating a digital photo album is surprisingly, the best idea. Yes, digital photo albums can be easily lost forever if the computer memory card is damaged. However, Publuu lets you can save your photo album to the cloud, where it won't fade or fall apart. By placing your album online, you will not only be able to enjoy it alone, but you will also be able to share it with loved ones. Every photo and every photo book tells a story, and having this virtual reference will make it easy to display the memories, even to family members who may reside thousands of miles away.
Upload your photo book everywhere
Publuu allows you to build your own photo album, complete with and audio sounds. When you upload your photo album to the Publuu online platform, you will be able to share them not just through social media or email, but also embed them on your own website or blog.
Create additional galleries in your photo album
Publuu also allows you to include extra galleries inside your photo books. When you make a photo with your phone, you can also easily make a short movie. With Publuu, you can quickly connect your photos to videos hosted on third-party websites such as YouTube, or to sounds to get you properly in the mood when browsing your photo album.
Thanks to the ease of upload, you can easily replace the photo book with the newer version you create in a creative program like Word or Adobe. You don't have to notify your family and friends with the adress of the new file, it will be automatically replaced.

How to create a photo book
Making your memory-filled photo album with Publuu may become a new memory in and of itself. You don't have to own any kind of special software, although there are photo book templates out there that could help. Some companies can help you create a photo album for free, if you print your photo books using their service. You might also use an app that helps you plan new photo arrangement.
We assume that you have a lot of Photos saved on your disk drive or Google Photos account. Often, when making a photo using a modern smartphone, they're automatically uploaded online. Start the making of your photo book by going through the collection, and saving your favorite moments in a specific folder. Consider what are the best memories and which you'd like to show or return to in the future.
The simple way to create a photo book
Making a personalized photo book does not have to be time consuming or costly. If you have a Microsoft Windows PC you can easily convert your photos to the PDF format, which will allow you to build your own photo book. A modern Windows system usually has a "virtual printer" function. To check, whether it's possible on your system, select your images, right-click and choose "Print as PDF". You will be able to choose how many images you wish to display on the page, how should they be arranged and so on.
Simple tools for making a photo album
You may also use a tool like MS Word or Libre Writer to produce a PDF and place the images on the page. Word has also many image effects in its library, which you can use to add some touch to your page, without the need for expensive apps. You can add more photos, arrange them on the page when preparing a simple album.
However, if you are feeling extra creative, you can use tools that offer better photo book templates, like Canva or Adobe Bridge or InDesign. InDesign can be too complicated to a casual user who just wants to make a photo album. If you need more function you can use Microsoft PowerPoint or similar software. that also has an option to export presentation pages as PDF.
Use creative templates for your photo album
If you use a more advanced software, like Canva, you can choose one of many photo album templates. You may frequently utilize a different template on a wealth of various pages because there are so many to pick from. Even MS Word offers a gallery template. You can easily select a suitable template for a these crucial moments like wedding, a child's birthday, or a graduation. Many websites provide attractive themes created by skilled designers.
Simply upload your photos to the site or drag them to the location where you want them to appear in your photo book. Drag and drop files from your desktop into the editor, depending on the exact software used. You might want to use the frames tool to make your photo book seem real, or trust the designers of your photo album templates. In software like Word, Pages or Canva there are usually all sorts of filters or setings adjust the contrast and saturation. Of course, not every photo needs such creative effects – to relive your personal moments, like your wedding or graduation, you sometimes just need light touches. Other photos can be made more fun, by playing with contrast and colors!
Remember, it's not just about photos!
A photo album relies on photos, naturally. But to create a truly memorable, fun keepsake, you want some decoration besides pictures. Add text anywhere you want it – quotations and remarks will add color to your project.
You can add descriptions or wat you remember the most about your wedding for example. Add tips, quotes, memories – whatever you want. With digital photo album you're not limited and can use many fonts and styles.
Good photo albums usually need a good cover. Select one in your template and pick your favorite picture to represent the entire album. Many templates offer you the possibility to add a title – think of something helpful that summarizes the moments and the story told on the pages of this book. When you upload it to Publuu, the title will be often the first thing your readers will focus on.
Photo book templates available online will have you feeling inspired in no time. There are perfect templates for a wedding, family reunion, graduation day an many more. Each template contains many pages, often a template for the cover and places to add text and photos. Thanks to the variety of these templates, you will be easily able to create a book to preserve your cherished memories.
Publuu – the perfect place for your photo books
Once you have prepared your photo album in PDF format , you can now upload it to Publuu, to enjoy reading it page after page, from cover to cover. Publuu lets you add new photos to the gallery, add hyperlinks, video links and share the photos with your family and friends. Publish your photo album online and enjoy returning to your precious memories at ay time and on every device.
Example
You may be also interested in "The Best Photo Album Maker"