MENU
How to Post a PDF on Facebook?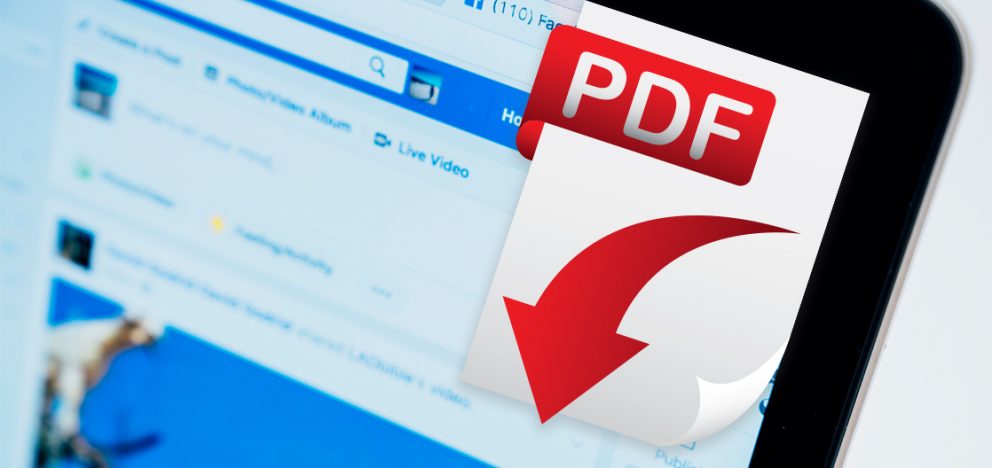 Social media has become a part of our lives. It is a powerful tool for socializing, networking, and marketing. A lot of people are using social media to express themselves and their opinions on various topics like politics or current events.
Social media is also a digital marketing tool that can be used to promote a business, create awareness about a product or service, and build relationships with customers. And even if your business is something small and local – like a coffee house, we still like to make sure that it has some sort of online presence. Or at least a trace of it. One of the ways to show your profile is up-to-date is to post PDFs converted to the product catalog on Facebook.
Thus, this article talks about how Facebook supports PDF files on posts and pages, what makes this a big deal, and why you should care about this function.
How to post a PDF on Facebook in 2022?
Facebook is a platform that has been around for more than a decade. It is used by billions of people every day to connect with those who they care about, share updates, and express themselves. Even though Facebook aims to be considered as a modern and accessible medium, uploading a PDF on Facebook remains a tedious task.
The simplest way to post PDFs on Facebook is to share them with a single user.
This isn't necessarily a bad thing – if someone is interested in our product, they can receive a full offer via private message. They will need to either invite us to their friend list or at least exchange a few messages. This way, Facebook ensures that no one is randomly sending files to its users. Spam is bad for business.
Luckily, there are also some other ways to share a PDF on a Facebook page. In this article, we'll tell you all about them.
Recommended: use Publuu to post your PDFs on Facebook
How to post a PDF on Facebook, when there's no feature to even upload a PDF file?
It's simple: post a link – Facebook, unlike Instagram, allows you to share links with no extra costs.
Once you do that, Facebook will automatically generate a preview of your PDF – that's where Publuu comes in.
When you normally create a link with a PDF and post it on Facebook, you can expect to see some sort of image from the website as a preview. If you're lucky, the Facebook algorithm will use a part of your PDF as a preview.
But your brand is better than that, isn't it?
Make your product online catalog look like a bestselling book!
Publuu's digital catalog example
View more digital catalog examples
Publuu online flipbook maker adds an extra spin to your Facebook preview – a 3D look, that will look like a real, physical book! It will remind you of a featured magazine in a TV commercial, like the example below.
PDF posted on Facebook view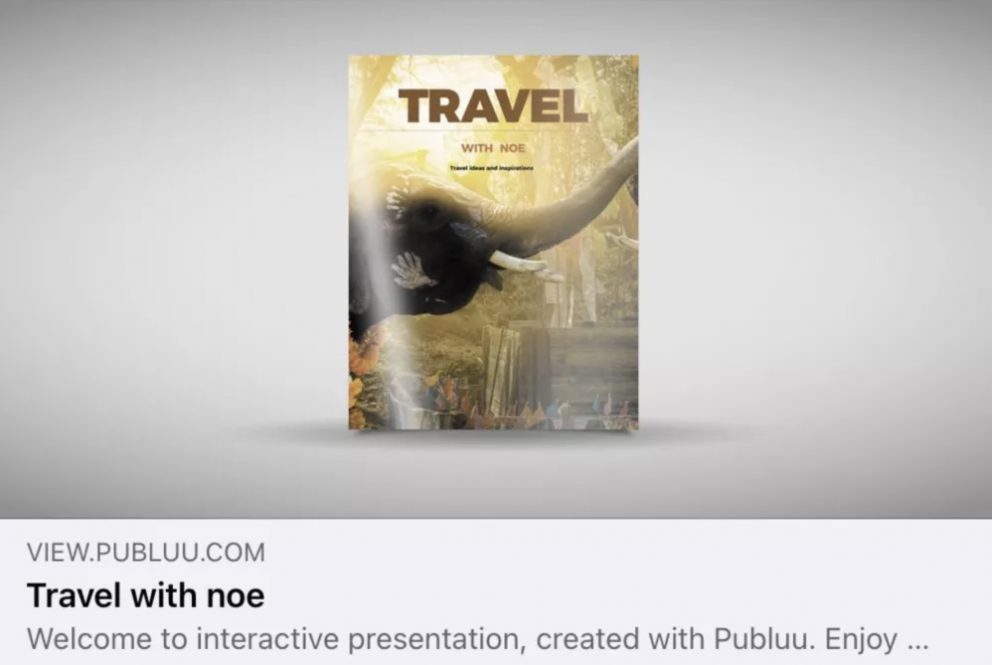 Click HERE and see live example of the above
And the best part? It happens automatically. Every PDF that you will ever embed on your website with Publuu, will get this enhanced look.
Facebook won't post a PDF file – what to do?
While you can't post a PDF on Facebook, you can upload content from it as a series of images. How to do it? Just use this simple converter to turn your PDF file into an image file. With these, you will have no problems with posting your offer to your group page. It's best to post them as a carousel. This way, your readers will be able to browse individual pages, almost as if they were browsing through your PDF on Facebook.
But there are some issues connected with this method. Turning your PDF files into images might damage their quality. Also, you have no guarantee that the final image will be easy to read.
So what to do? Well, in order to post a PDF file on Facebook, you must turn your PDF into a Facebook post. To do this, you need to find software that you can open a PDF with. Next, upload a PDF to it.
Now the hardest part.
Turn your PDF file to a Facebook post. Page by page. Every image, every line of text. You will need to copy, edit PDF and post it to your Facebook group. While it might take a significant amount of time, there is an upside to this method. Your business page will look more professional. How? Imagine that your catalog has 20 pages, featuring 20 products. You will not post them to your Facebook group all at once, right?
Instead, you will divide them into 20 posts. That's 5 posts a week, for 4 weeks. Your business page will suddenly have daily updates!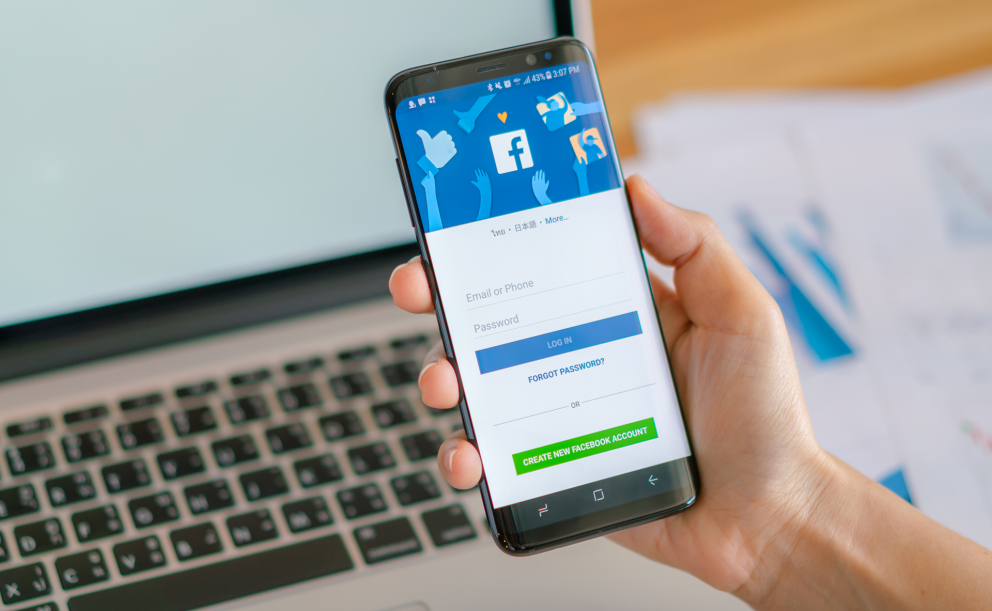 How to convert PDF to image files using Adobe Acrobat?
As we said, one of the ways to post a PDF on Facebook is to convert it to a JPG file. You can use Google to find some free software to convert your document online or the Adobe Acrobat converter. Once converted, our PDF can be posted on Facebook as separate images. In order to convert your PDF to a JPG using Adobe, you have to:
Open the PDF on Adobe Acrobat.
Press the Export PDF tool.
Choose Image as the format of your export, and then select JPEG.
Source: Adobe.com
Click Export.
Choose a place to save the file. PDF pages are saved as separate photos.
How to upload PDF to Facebook business page?
Unfortunately, it is not possible to post a PDF file on your own Facebook profile. However, you can share them from your business page or from groups that accept PDF uploads. This is an easy way to make sure that your content reaches people who need it.
In order to post a PDF on Facebook, you should log in to the Facebook account associated with your business. Then go to Pages, at the bottom-left side of your Facebook home screen.
From the left side of the page, move down to See more.
Then go to About.
Towards the bottom of the page, there is a button called Add Menu. When you click it, you'll see an area for uploading your PDF. Even if it's not a menu, Facebook will still accept it.
You will now see the icon upload PDF files – when you click on it, you will upload the PDF and confirm.
And that's it! You have just uploaded a PDF to Facebook.
How to post a PDF on Facebook group?
Posting a PDF file on the Facebook group page is similar to uploading a single photo or video. To upload your PDF document to the Facebook group page, follow these steps:
Log in to your Facebook account and go to the group you want to post PDF files.
On the top of this group's homepage, you will find a box where you can post something in the group.
Upload your PDF file when you're ready by either dragging it there or selecting Add files at the top right of this window.
Open the PDF file you want to upload and choose Upload in the top right corner.
From there, you can add text and use formatting tools to make your text more visually appealing before posting it.
Click Post and the PDF will get published on that group immediately.
Facebook PDF download
Generally, the PDFs posted on Facebook feed are not downloadable. However, once anybody click the link to your flipbook, it will display in a separate tab. Then, if you allow your readers to download your flipbook, it will be possible for them to download it and save on their hard drive as a static PDF file. It can be done by clicking the Download icon in the top panel above the flipbook.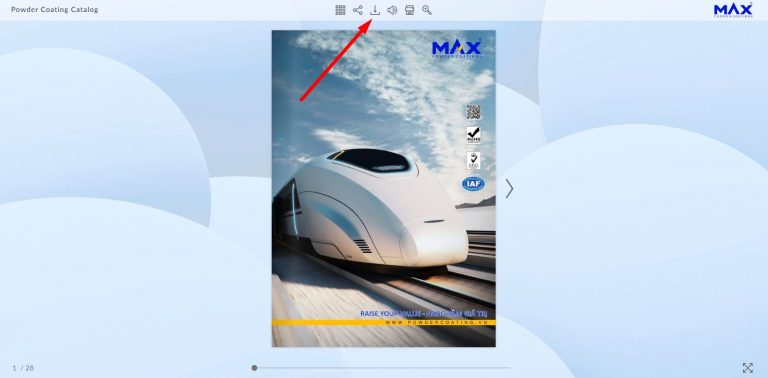 The same is when someone posts a link to his PDF stored on Google Drive or Dropbox – you can download the file as soon as somebody allows you to do so. For example, to allow downloading your PDF from Google Drive, you need to change its access level to Editor to enable anybody to download and share your file.
How to post a PDF on Facebook – a summary
Facebook gives you the possibility to post many different types of files, however, like most sites, it doesn't allow you to upload PDFs as a status update. However, it's not impossible, so do not hesitate to try and find other ways to post a PDF file on Facebook, such as converting your document into a sequence of JPEG files or posting a link to your digital catalog using Publuu. I assure you, the effort is worthwhile.
You may be also interested in
How to Create an Interactive PDF With Just a Few Clicks
How To Reduce PDF File Size?
Catalog Design Ideas