MENU
The Best Free PDF Editors

Are you looking for reliable and free PDF editing software to make changes to PDF documents? Perhaps you must quickly edit a resume, correct a mistake, or add notes. Many companies need good-quality PDF editors, especially if they work with digital materials. You can also edit PDF files to add notes – which is very important for proofreaders and publishers. Plenty of people need software to edit PDF files online.
Some of these editors are web-based and can be used in a browser. This allows you to upload a PDF file, edit PDF files online and quickly save them back to your computer. Keep in mind, however, that an online PDF editor may not be as versatile as its desktop counterpart, and may pose a security risk if the PDF file contains sensitive information.
That's why one of the options is the flipbook creator, where all flipbooks are stored on secure, specially designed servers. With many features within your reach, you can enhance your PDF with an online flipbook maker, where the result of this tool is presented below. This way, everyone will be able to see the stunning changes you've made to your online PDF.
Publuu's online flipbook example

It's also worth mentioning that different PDF editor apps offer different capabilities. Some may be better for editing text, while others may be better for updating images or deleting pages. Consider using multiple editors for different tasks to get the most out of PDF file editing.
In this article, you'll find the best free PDF editors available that can come in handy for individual designers and small and medium-sized businesses alike. From a simple online pdf editor tool to more concept apps that let you edit PDF files offline; you'll find the free PDF editor that suits your need.

Edit PDF documents fast
Editing a PDF file can be challenging as it's not designed for editing but for quick distribution of information. You'll need a special online PDF editor to make changes to PDF documents since they convert the text to curves to make the PDF text look the same on every device.
There are many PDF editing tools available online, that could easily help you improve your PDF, but some are expensive and others only offer limited functions, especially. Some online tools can add comments to the file but not change the text or images. Some desktop editors provide more functionality but risk exposing your files online.
You may ask yourself how to edit a PDF file? Well, a key is finding a good editor that will allow you to move, edit, add, or delete content and keeping your changes intact. All editors use the same basic principles but have different interfaces. With the listed PDF editors in the this article, you will sure find something that will meet your needs. But beforehand, let's find out how you can edit your PDF files for free.

How to edit PDF files for free?
PDF (Portable Document Format) files are created as "read-only" files only. This makes it easy to preserve the design and formatting of the original document. Often, this requires a specialized PDF editor software, like InDesign, but these days even word processors like Google Docs can save PDF documents. Since PDF files should not be changed directly, this makes it difficult to alter them.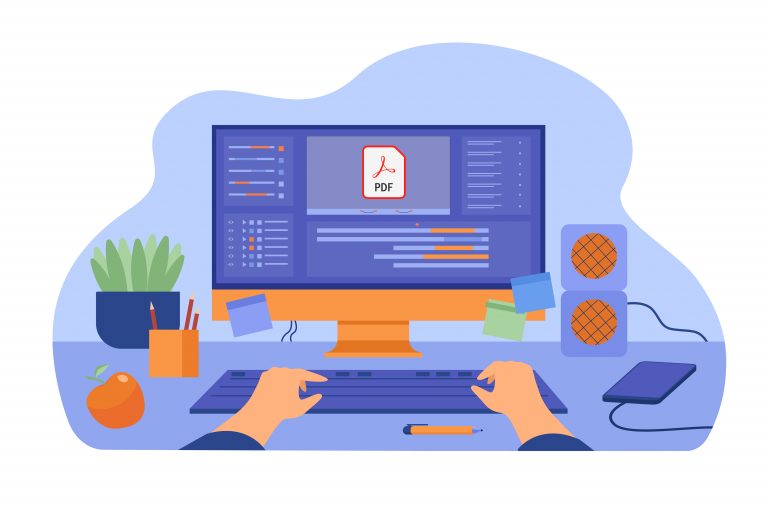 If you try to change the text or images in a PDF file by opening it in a program like Microsoft Word, the formatting may be messed up or the text and images may not match the original. In many ways, editing PDF documents is like editing graphics, especially vector graphics. This can make it difficult to maintain the original look of the PDF document after making changes.
Some PDF files may also have security features that prevent them from being edited, which also makes them difficult to change. But if you have the right tools, you can edit PDF files on your computer, tablet or even on your phone. However, this can take more time and work than editing other file types.
In our ranking, we present free tools for editing PDF files. You can use an online PDF editor like Google Docs or PDFescape to edit PDF files for free. With these tools, you can upload a PDF file, make changes to it and save it back to your computer. However, this is not always the best solution. An online PDF editor might threaten the security of your files – that's why you should only use the approved files to edit PDF text and graphics.
You can also use free PDF editor software that you can download to your computer, such as Foxit Reader or Inkscape. With these programs, you can open, alter and save PDF files. However, you cannot guarantee that such files will be perfectly saved. Often you just need the ability to add drawings and annotations – especially for PDF forms and other interactive PDF documents.
Many PDF editing features are provided by PDF conversion apps like Publuu. Publuu lets you convert your PDF document to an online flipbook – and add images, interactive movies and gif illustrations which is not always possible in this file format. While it can't let you edit Pdf documents directly, nonetheless this PDF convert app allows you to create high-quality online files that look better than paper documents.
You can also edit PDF files on your phone or tablet using mobile apps like Adobe Acrobat Reader. You can often download these apps for free in the App Store or Google Play stores.

Top 10 PDF editors
Publuu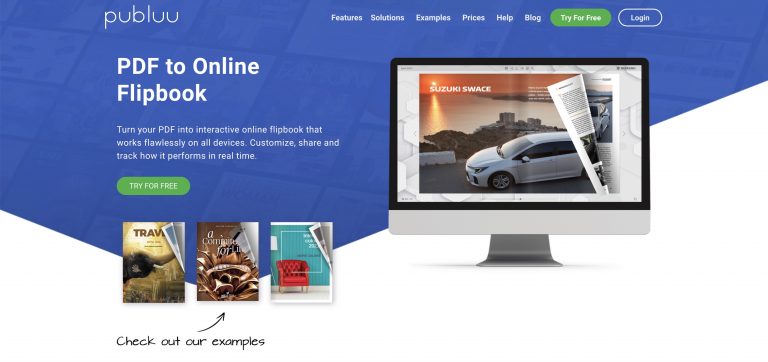 Publuu
flipbook maker allows you to easily create, publish, and share online flipbooks with your audience. With our powerful flipbook creator, you can turn your PDFs s into engaging digital flipbooks that can be viewed on any web browser or mobile device. Publuu lets you convert PDFs or presentations into unique documents – and you can edit PDF documents by adding links or embedding multimedia content into it, so it can be eye-pleasing as the flipbook below.
Enhance your reader's experience by adding these animated gifs or movies to shapes, photos, and text within your publications. These animations will play automatically as readers turn the pages, creating a dynamic reading experience. With Publuu, you can bring your
brochures
, catalogs, reports, and eBooks to life.
Sejda



Sejda PDF Editor is a free PDF editor that allows you to edit text in a PDF without watermarks. This free online PDF e in your browser or as a desktop app for Windows, macOS, and Linux. The desktop version has more font options but doesn't support URLs and it doesn't integrate with cloud storage. The online version supports Dropbox, OneDrive, and Google Drive, so you can upload your files straight to the cloud. It secures the files, and automatically deletes them.
Canva

Canva
is a website that makes creating high-quality designs easy. You can either start from scratch or use a template or edit a PDF using the numerous editing tools. Canva allows you to fully edit text, including changing the font type, size, and color, and adding hyperlinks. This online PDF editor also has a range of other tools for editing images, adding shapes, building PDF pages, and including charts into your PDF document. However, if you use the free version, your PDFs are limited to 15 MB or 15 pages, but you can save your design as a PDF or in other image and video formats.

Inkscape

Inkscape
is a free vector image editor that can also edit PDFs, which is not common among free editors. It's a powerful tool but may be too complex for those who haven't used other image editors like Adobe Photoshop or GIMP. Inkscape is best used for editing pictures or text in PDFs. For other PDF edits, it's recommended to use another tool, then import the PDF into Inkscape if the text needs to be updated. Inkscape works on Windows, macOS, and Linux, but it's not an online pdf editor.

Libre Office Draw

LibreOffice Draw
is a flowchart and diagram software that also enables you to edit PDF files. It's a free PDF editor that's a great replacement for Microsoft Publisher. You can select the PDF file you want to edit from the File > Open menu, then zoom in and edit the text as desired. However, not all PDF documents This tool is ideal for editing PDFs because it's designed to create and manipulate objects, so you can easily modify non-text elements such as images, headers, colors, etc. It works on Windows, macOS, and Linux operating systems.

PDF Candy
PDF Candy's
OCR capability sets it apart from other free PDF editors. PDF Candy can extract text from a PDF and create a text, RTF, or Word document in.doc or.docx format. PDF Candy contains many features for producing or converting PDFs, including reordering pages, applying watermarks, password-protecting files, changing information, separating or adding pages, and extracting photos. PDF Candy's text-editing features are limited, but its other abilities set it apart from other free PDF editors.

Apple Preview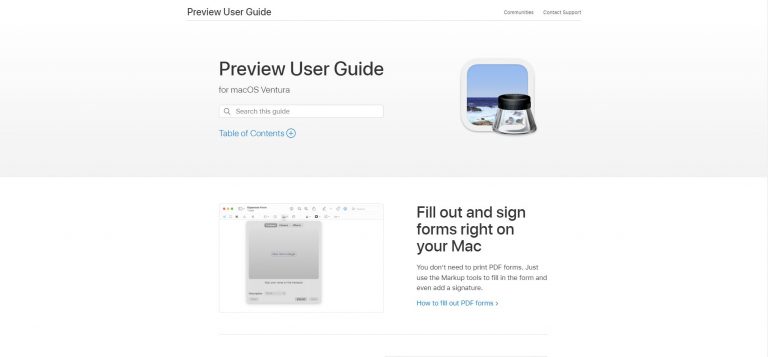 Preview
is a built-in image editing tool on macOS that can handle PDF files and other image formats. It has basic features like rotating pages and highlighting text, and a markup button for more advanced options like drawing, adding text and shapes, and capturing signatures. It's easy to use and a good choice for basic PDF editing on Macs.

Cocodoc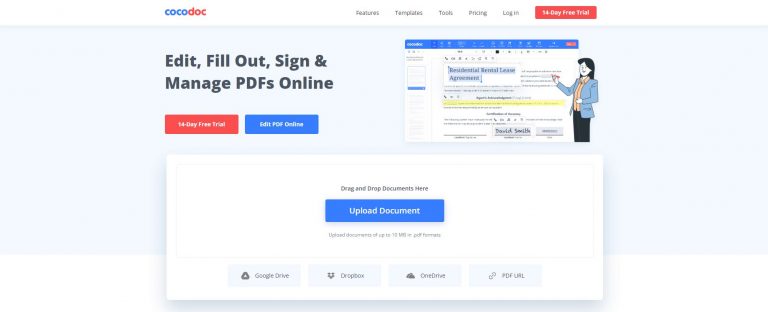 CocoDoc
is an easy-to-use, web-based PDF solution with an attractive design. It has a free plan for people to test it before buying, making it a good option for those who frequently modify PDFs. It's also accessible from any device, and documents can be stored and shared online for convenience.

Ashampoo PDF

Ashampoo PDF
Pro 2 is a comprehensive software for handling PDF files that allows you to create, edit, protect, convert, and merge them. It has a free trial available, but it comes at a cost. The program is compatible with Windows 10, 8, and 7.
Some of its features include the ability to compare two PDFs side by side, take screenshots of PDFs, format text, automatically repair PDFs, and display recently used page activities. It has a new and improved text formatting dialog, and a new menu structure that makes it easier to use.

PDF Studio

PDF Studio
has a free version with limited features. You can open, annotate, and add markups to PDFs. To get the full version, you can purchase PDF Studio Standard or Pro. The full version allows you to create PDFs from scans, convert files from different formats like Word and Excel, sign PDFs, secure documents, add watermarks, and more. PDF Studio Pro includes additional features like OCR, editing PDF information, redacting text, comparing documents, splitting and merging, and automating PDF processes.

How to draw on your PDF file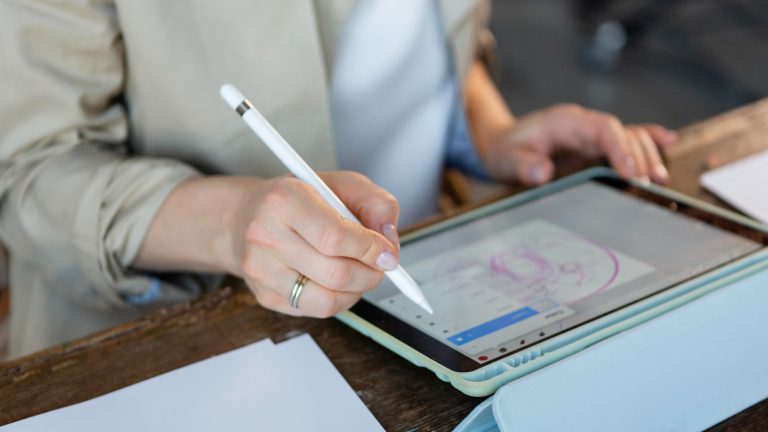 A picture can communicate a lot of information in a single glance. There are situations where drawing annotations or filling in letters in a crossword is more appropriate than describing it in words. This is especially true for complex PDF files, where it can be challenging to clearly edit and annotate without the help of specialized tools. Many editors or proofreaders need to make notes straight on the PDF pages.
To make the process of annotating and editing PDF files easier, we will be discussing various PDF drawing tools that are available for different platforms. These tools are designed to save you time by providing an easy-to-use solution for marking up your PDFs.
Most of the tools above come equipped with drawing markup tools that allow you to add images on separate layers. You can also use a pencil tool to create free-form drawings.
If you need to add text, simply click on the text tool. While it may not be possible to modify existing PDF content, you can easily add your own images to annotate the document. the exact options can vary depending on the tool you're using.

How to add images, links and videos to the PDF document?
Publuu lets you edit a PDF that keeps your audience engaged by adding images, videos or interactive elements to your flipbook. Publuu allows you to embed a YouTube or Vimeo video, an animated gif or an image gallery on any page of your PDF documents with just a few simple steps. You can also add interactive hotspots to your PDF, linking to other pages in the document or other websites.
You can choose to display the video as a pop-up that opens when you click an animated hotspot, or as a player seamlessly integrated into your flipbook. To get started, upload the video you want to add to YouTube or Vimeo. If your video file is hosted elsewhere, adding it to Publuu online PDF editor will not be possible.
Select the flipbook PDF document to which you want to add the video and click the "ADD" button in the bottom menu. Then click the "ADD HOTSPOT" button in the lower left corner and select the page where you want to post the video or link. Then click the "VIDEO" button or URL on the top bar, and a pop-up window will appear where you can paste a direct link. Paste the link to the video, web page, or page in the PDF document.
You can embed your content directly into a PDF from Publuu by selecting the appropriate option. Publuu is not a complex online PDF editor like Canva, but it gives you capabilities that traditional static PDFs simply don't have.

Add, replace or remove PDF pages
It is common to need to make changes to a PDF document, such as replacing a page or adding a new one. Fortunately, there are several tools available to help you do this. Some of these tools are free and built-in to your operating system, but they may have limitations. Other tools, such as Adobe Acrobat, offer more advanced options for replacing pages in a PDF. In Adobe Acrobat, you can use the "Organize Pages" tool and choose "Replace" to change a page. Other tools may offer the option to "Insert Page" or "Insert File." Regardless of the tool you use, the process of replacing pages in a PDF can be quick and straightforward.

What is the best online PDF editor for you?
Free PDF editors are a great solution for individuals and small-to-medium businesses. While the online PDF editor apps described above offer limited features compared to their desktop versions, they are a great cost-saving measure.
Publuu in particular is a great flipbook maker that lets you edit PDFs, add images and videos and securely store your edited PDFs in the cloud. One of the best things about this online pdf editor is the free trial that lets you upload any number of PDF files online.
A good online PDF editor should allow you to add, delete, draw, or move content and let you save the changes. Free online editors like Google Docs or PDFescape can edit PDF files, but it can be time-consuming and these PDF editors don't necessarily work with all the functions of this file format.
Free desktop software like Scribus and Inkscape can open, alter, and save PDF documents, but they cannot guarantee perfect preservation and compatibility – . but sometimes they're enough to edit PDF forms or change Word documents into a high-quality PDF file.

You may be also interested in:

Interactive PDF Examples
PDF Video – A Short Guide on How to Make it
PDF Design – The Best Software to Create a Professional PDF