MENU
Creative Low Cost Marketing Ideas For Your Business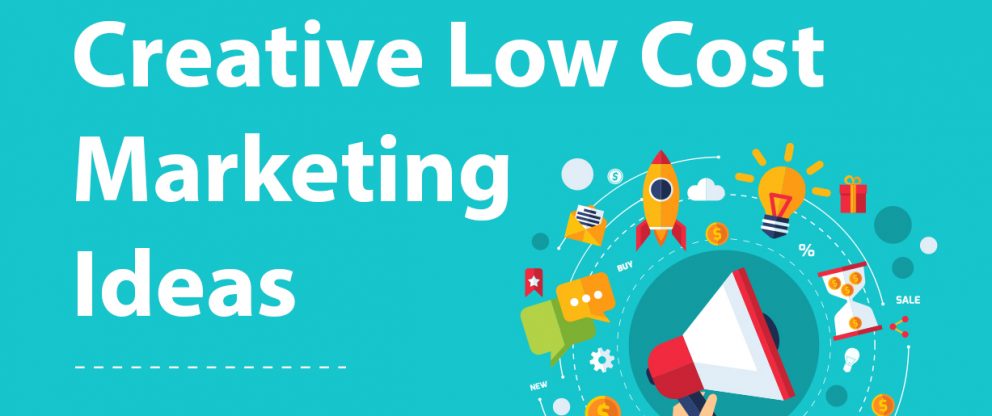 Generally, creative marketing for business is usually associated with a big budget.
And what if I tell you that, especially for small businesses, there are marketing strategies that do not cost much?
And to surprise you even further, that there is even a possibility that you can kick off with your marketing strategy for free?
Too good to be true? Not really!
In this article, we present marketing ideas, some of them absolutely free, that can help to promote your products or services. Moreover, they can help you reach your potential customers boost sales, and more! And that all with a low budget, all are shaped perfectly for small businesses.
Have a look at some of the best free marketing techniques! All that for the benefit of your business and its marketing!
1. Publish engaging content on your blog
One of the best marketing ideas at low cost (or even none) is to create a place, ideally a blog on your website, and complete it with relevant content. You can later link it on your social media! This is one of the key strategies of creative marketing. Recycle your content. But first, generate it!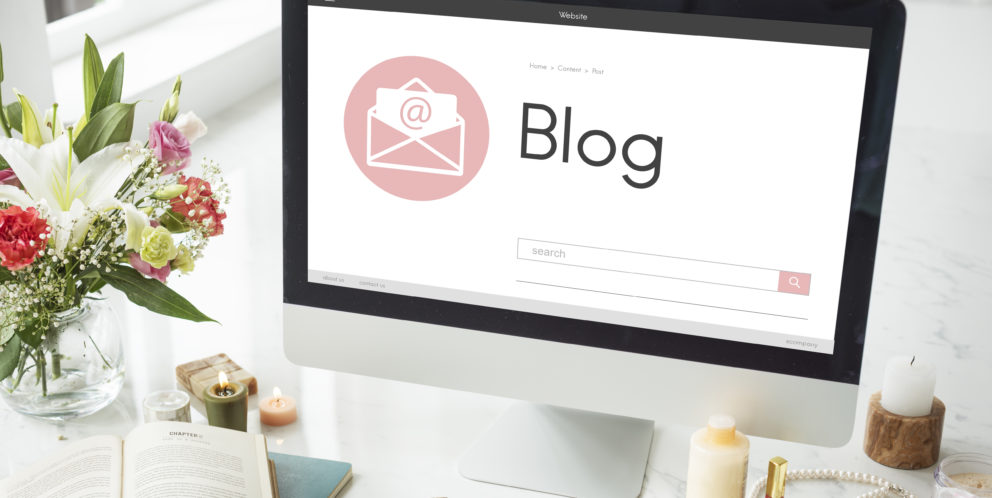 Blogging is very effective in attracting and nurturing potential customers. And the best part is that it is free, but only costs your time! It is also a great way to improve search engine optimisation while also providing value for your customers. Take care of how you look online! It is your new business card. This is where customers get ideas about your business. Social media is a crucial place for a small business to communicate with your audience. Word of mouth and business cards is an important traditional way of getting out there, but social media accounts are new synonyms of a creative small business marketing ideas. Look at the example accounts of successful business owners. Make your brand stand out in the industry! It can help you to promote your business.
The more high-quality content you publish on your website and blog, the more opportunities you have to appear on the search results page. By writing about topics valuable to your audience, you are building trust and credibility with your prospects and customers.
It is a free marketing idea that can create your brand awareness. You can write about topics connected to your product or service. You can have creative marketing even with a low budget! Get your small business out there!
Generating lots of content can come in handy with running your blog and social media marketing strategy. However, make sure your website is polished. After all, it is a gate to your business for your new customers. All marketing ideas have one thing in common – they are based on a great quality! Everything you share is nowadays treated as your business card.
2.Share your knowledge: create an innovative online catalog
One of the top small business marketing ideas is to create an online catalog or ebook. Treat it as a knowledge base of your product or services. Make it relevant for people within your community and within your industry. Publuu is a website that provides you with ways that can make your ebook truly shine. It is an online tool that can help you convert your PDF file into a flipbook.
What is a flipbook exactly? It is an innovative type of e-book that turns reading online into an actual book experience. You can even add the sound of the flipping pages! You don't need any software or technical skills, to create your e-book that will stand out.
Surprise your audience by adding visual effects to your ebook. You can customize it the way you like it most. Moreover, Publuu provides you with tools that directly help you to generate more leads.
Publuu's online catalog example
View more online flipbook examples
Without the necessity of coding knowledge, Publuu allows you to embed lead forms that bring more leads out of your file. You can do that with a few clicks, with an intuitive lead form builder tool.
Later on, you can collect statistics from collected leads. Generate regular reports and understand your audience and industry. It is a great tool to put your marketing ideas together. Publuu allows you to publish your content innovatively! And all that to the benefit of your marketing. Get all of your marketing ideas together and share knowledge about you product of service out there. Make them talk about it! After all, word of mouth is a base of any successful marketing, but especially the one based on a low budget.
3.Add video spark to your content!
Videos are a great type of ideas for blog posts and social media content too. Small business, low budget? You can record the video yourself. You can make it for free! Furthermore, you can find some tutorials online to help you get started. Promote your brand in a form of a video! Post it later on your website and promote it! See your great marketing idea alive and put it out there online! Even if you run a small business, it is one of the best content marketing ideas for your company. Surprise your future customers!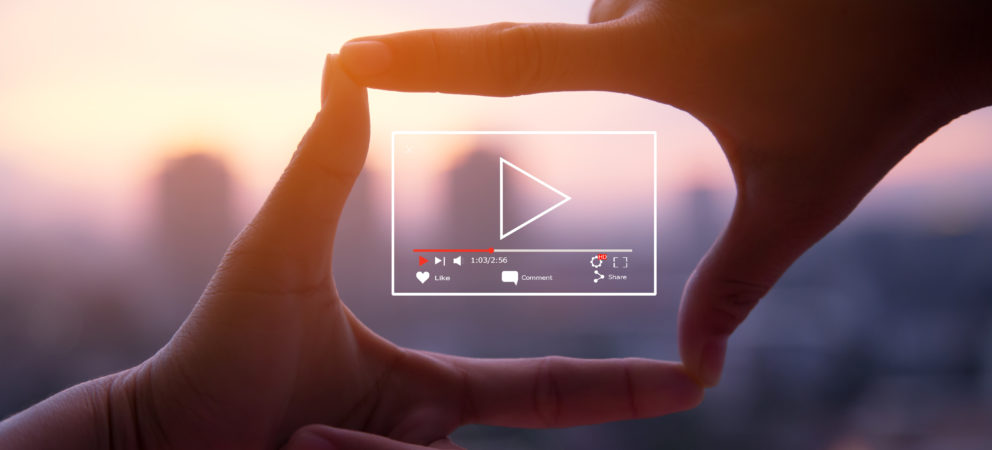 Nowadays, users (and our potential customers) are used to interactive content. If you just don't have the time or knowledge to create your video, and it is within your marketing budget, you might consider partnering with an agency that offers video-making services. Make sure what you post online is of the best quality! Share information about your product or service. After all, speaking about your small business as much as possible is one of the best free marketing ideas.
It is a great idea to add a video to all of your content types. Be creative! If you decide to publish your content in the form of an e-book, with Publuu you can create a flipbook. It is an interactive form of an online book, that allows you to make it truly creative. You can add their links and visuals!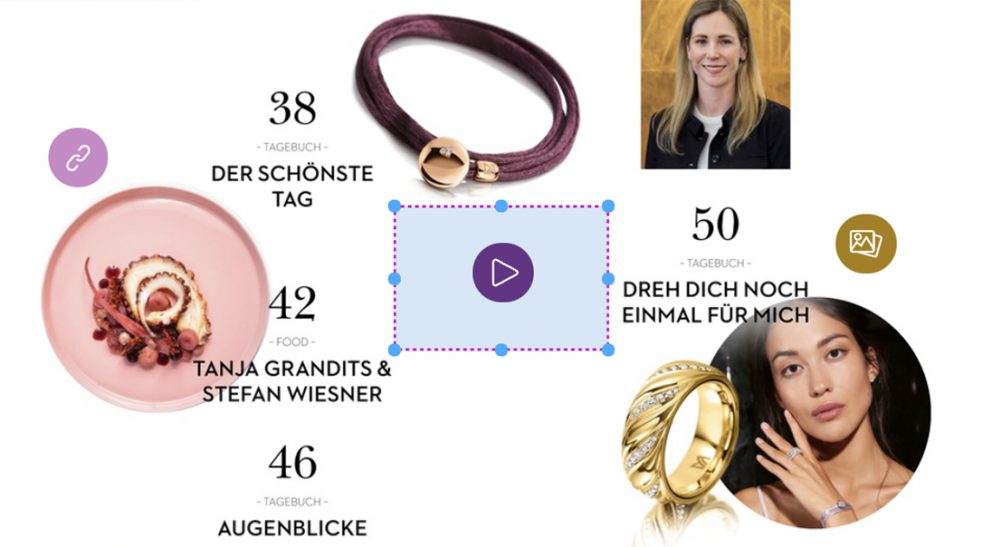 Everything you share about your business is part of your marketing. Treat every content shared as one of your business cards! Regardless of the industry, every customer is easily interested in a great video. It is one of the best modern marketing ideas for your brand. It can take time, but it is worth it! Especially for a small business. Get your marketing going and share a video about your product or service!
4. Key to an effective marketing: use data and analysis
In order to make your marketing efforts valuable, you should base your marketing tactic on accurate data. It is a great source of marketing ideas as well. Get as much information as you can on how people react with your product or service. Absolutely free marketing doesn't exist – the cost here is time and effort on analysis. It is a great way to understand your company, industry, create a customer base and eventually, boost sales!
Use demographics, financial reports, censuses, and even population maps to better plan your campaign. Good customer base can lead to amazing results. It can actually help you boost your sales. Take this advice and try this marketing idea for the benefit of your business!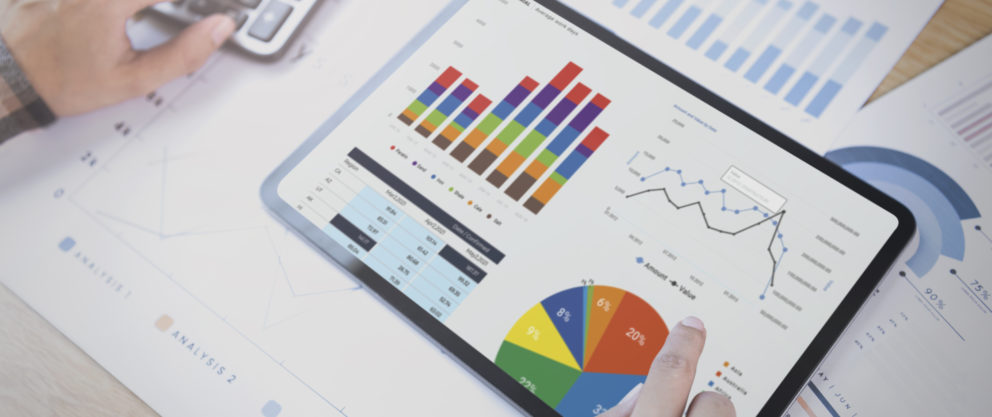 The more data, the better for your business and its marketing. Get to know your industry! Check also how customers react to your website and your marketing ideas strategies. Try to monitor customers and their behaviour! All successful business owners are not only known for their hard work, but also for a great ability to analyse and draw conclusions. It is a great way to kick off with your business and limitless ideas' inspiration source. Also, for topics to post on your blog!
Creating your interactive flipbook with Publuu, allows you to track behaviour of your readers and potential customers! Monitoring how audience and how they respond to your product, website and services is a base of all great marketing ideas.
Publuu Statistics Panel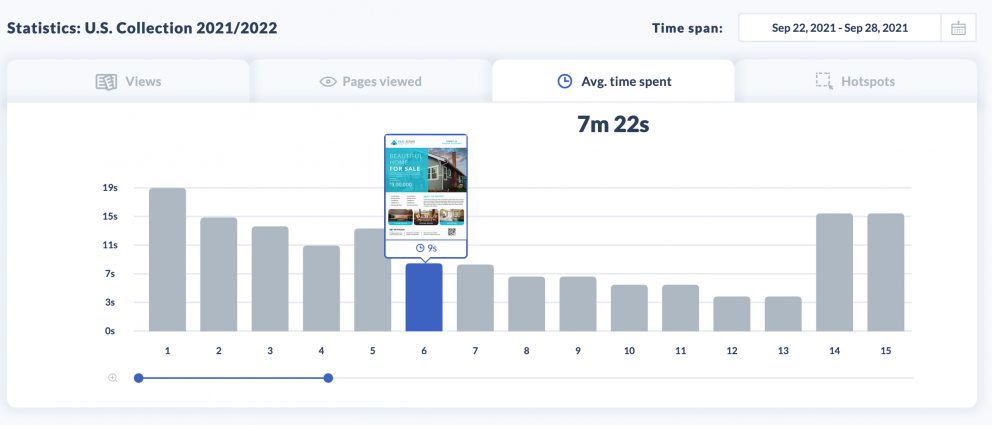 5.Target your audience! Create content that is important from the recipient's point of view
When you create content for your website or social media, find out in advance what are the problems that plague your customers. All best small business marketing ideas are based on lots of research and actual data.
What may they have trouble with, what knowledge are they looking for?
Check inquiries on forums and industry groups, see what topics are relevant to them.

Thanks to this, your content will be valuable for the recipient, who will often reach for your article without any encouragement. It will also allow your content to spread faster o social media.
Make your small business and its marketing stand out! Marketing idea crafted to your audience is one of the best ideas you can take into action to boost your business. Get to know your customers!
With Publuu.com you can get detailed report on how users interact with your content. Analysis is one of the simple, but yet, great free marketing ideas for all businesses. Get to know your customers! Some info you can get absolutely for free.
6. Get your marketing materials together! Conduct competition and environmental research
Before your marketing campaign starts at full speed, conduct detailed research of competition and the institutional, social, and business environment. You need to know your potential customer who will use your services.
All best content marketing ideas are based on solid research! Investigate which businesses operate in your industry, which are your direct competitors, and which may be complementary to your business. Check what marketing ideas and activities were used by your local competitors.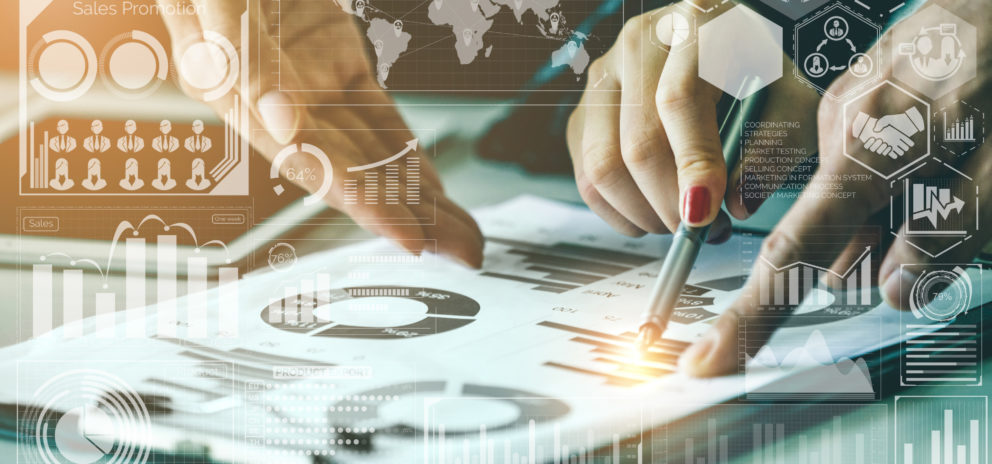 Check what institutions can influence your business and marketing campaigns. Find out what is the profile and image strategy of the place where you operate. It is an inexpensive marketing idea that can make a difference!
Informing yourself is a great for a beginning of each of amazing marketing tactics and ideas. Don't forget to look into your local community and similar businesses. There can be many marketing ideas hiding in a plain sight. Look for inspiration wherever you can!
You can use all of this later to your advantage. It is a crucial idea not only for small businesses, but it is a base of successful marketing tactic.
Remember to check the industry online, but also what is near – stay local. This is one of the key to the best small business marketing ideas.
7. Use email marketing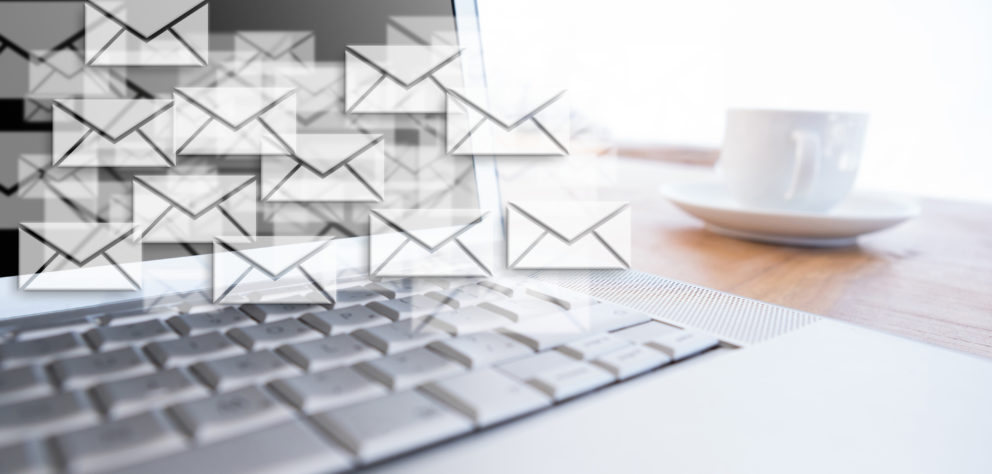 Have you wondered about the point of email marketing? Especially with low budget? Even though it may seem like an antique way of online marketing. Many people, articles and publications have predicted its demise.
How does this relate to the realities of many businesses? Emails continue to fulfil their role as a factor in maintaining the relationship with the customer.
They are a perfect way for retargeting, reducing the cart abandonment rate, and maintaining brand awareness. Perhaps you can offer a free products or services for your most dedicated customer? Maybe use an email to inform them about some changes in your services, important event with a possibility to win something? To sum up, it is still one of a great free marketing ideas for your business!
Discount coupons or invitations to the competition sent by email are characterised by a high rate of open messages and have a positive effect on interest in the company, product or service or boost your sales. Make sure your customers feeeling part of a community!
Creative email campaigns are a cost effective great way to provide successful and creative content marketing strategy that can not only help you appreciate existing customers. But also reach new customers that can help you promote your products and services. And you can achieve it all almost for free! It is a great idea for small businesses. One of the best ways to get to your customers for free!
8.Take care of your social media
Increasing your involvement in social media and building an online community is a free way to grow your small business while expressing your brand or service personality and building trust with your customers.
Create business accounts and participate in big social networks – Facebook, Instagram, LinkedIn, Twitter, YouTube and more. Be part of the community! You can do this as soon as you have a few minutes. Staying in touch with similar businesses is always one of a great marketing ideas. It is also a great place to try those guerilla marketing ideas. Spread the word about your business, let them know your service.

You can use your social media channels especially to find new potential customers, target audience, create connection with your existing customers, and last but not least, count on the support of your friends and family, with their devoted shares and likes. How about organising a local event? There are countless ideas to post there. How can you make your potential customer interested with your service?
Promote your blog posts that drive traffic to your website. Direct dialogue with your followers to express your brand image and increase engagement.
Conduct surveys and ask for feedback. Post the results!
Extract snippets from longer content and create new posts that are quick and digestible. Recycle some of your past post. Don't leave your customer without content, make sure to post regularly!
Whatever your motivation, make sure you are regularly active and proactive with the social media accounts you create. Think consistency, community, collaboration, and commitment. Think big, but also local. Some things happening can make a free marketing for your business.
9.Rope in your
Friends and family aren't just a valuable source of advice; they are also a great, free resource for building your brand. They can be a great referral program to get your business started!

Arm them with business cards, flyers, and any other tools they might need to promote your business to the people they meet and deal with every day.
It's a great, inexpensive way to widen your circle and introduce your company to people who might not have known about it otherwise.
This is a local guerilla marketing at its best! There are many ways to promote your business for free!
You can use your contacts to spread the word about your business even further. Maybe somebody is organizing a local event, where you can talk about it? How about a local press release? Perhaps you can help a reporter that will be later talking about local, but important event?
All of these marketing ideas, used wisely and systematically, can help you promote your business. Some of them absolutely for free! Get them together and kick 2022 with a great marketing strategy for your business!
You may be also interested in:
What is branding? Simple Guide
Lead Capture Tips
The Best Online Marketing Tools in 2022