MENU
The Most User-Friendly Email Marketing Software in 2022

Nowadays many people have switched to various messenger apps, but in business, most people rely on an email address. A company newsletter is still one of the most effective ways for businesses to reach customers and maintain the connection at each stage of the customer journey – as long as it's done correctly.
In 2022, email marketing tools are much more than software for sending and tracking emails. With them, you can increase your audience size, create targeted lists and combine email with other marketing channels, and often much more. As a result, there are many email marketing companies on the market to choose from – how do you choose the best email marketing services?
In this post, we'll answer some of your questions about email marketing software, why it matters, what an email marketing platform is and what features to look for. We'll introduce you to the best email marketing sites and their pros and cons, and explain how most email marketing platforms use AI. Ready? We are!
What is an email marketing service?
With an e-mail marketing tool, you can create, send and monitor e-mail communication with your subscriber list. Such software allows you to design emails and monitor important indicators like open rates and click-through rates. You can use this service on all stages of the customer journey – from initial interest through sale to remarketing.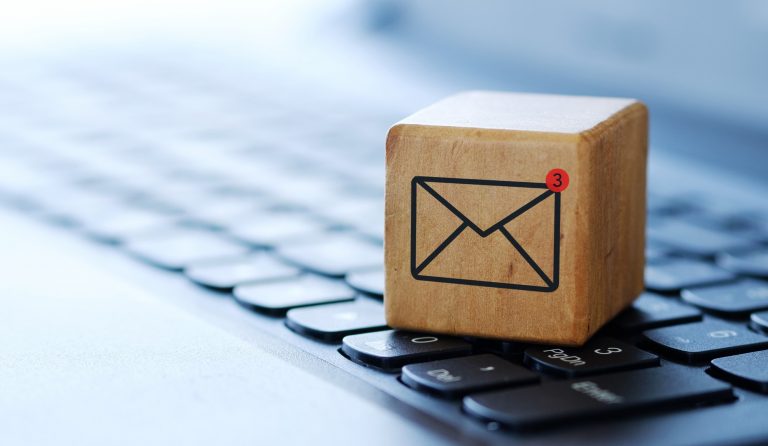 The more advanced the platform is, the easier it is to automate the email sending based on user activity, increasing the likelihood of interaction as the email will be better tailored to the recipient's specific interests. Most programs, for example, allow you to personalize an email using the first name of the reader. More advanced features, like AI management, can help you personalize email templates using customers' preferences: it is possible to create a mail dedicated to a young male from south-eastern England interested in comics.
Properly used, e-mail marketing can be an effective marketing strategy for companies in virtually any field. For example, when a customer abandons a shopping cart without completing a purchase, an online store can send them a reminder email.
If a potential customer is interested in trying out a product, they can receive an email with a free trial, and a promotional offer, and then you can adjust the frequency of their follow-up communication accordingly. Although e-mail marketing is not a new strategy, it has been consistently profitable for the company.
Publuu is a company newsletter maker that lets you create professional, interactive newsletters for your audience. With Publuu, you can convert your newsletter from PDF to HTML5 in minutes, add multimedia and links to it, and publish it online.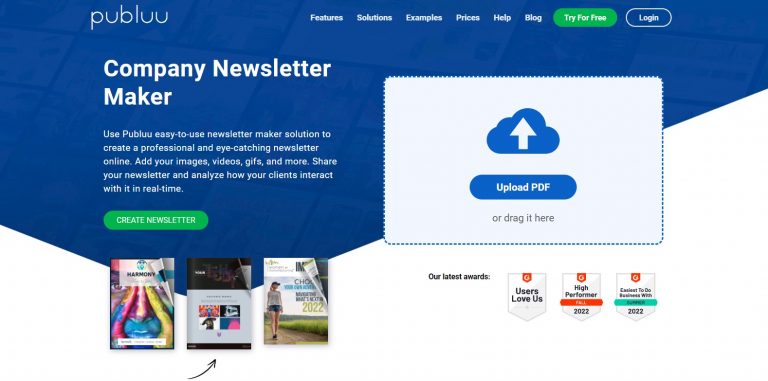 Such company newsletters, or HTML5 documents converted from PDF, make a fantastic medium for communicating information. The realistic page-flipping effect will attract readers' attention and present your company in the best possible light. In addition, the company newsletter from Publuu allows you to read your catalog on any device, from a smartphone, computer or smart TV screen.
Publuu's company newsletter example
View more company newsletter examples
You don't need a complicated HTML newsletter program – you can provide a link to your Publuu newsletter, upload it to social media, or embed it in on your landing page or the content of your email newsletter without worrying about the attachements.
Just upload the PDF file to Publuu and it will automatically create a digital newsletter. It only takes a few seconds to convert it to an HTML5 document. You can choose the background, background music, add media galleries or videos, and then add interactive hotspots – either internal or to your site.
Publuu also offers analytics capabilities, perfectly complementing email marketing software. You'll find out how many people have opened your newsletter, and which pages they like the most thanks to useful statistics.
How to choose the best email marketing software?
A good email marketing platform can automate emails and marketing campaigns. It will allow you to create beautiful and engaging emails for your customers and subscribers. If you want to choose the best marketing platform, choose one that has all of the following:
Automation
Let's be honest: you buy email marketing software primarily to avoid having to remember to send hundreds of emails. Well-designed automation tools will definitely save you plenty of time. Email automation isn't just about sending: it's about scheduling, tracking CTR rates, and analyzing data.
Ease of use
The task of such a program is to simplify your work. It is probably best to choose an email marketing platform with an easy-to-use user interface and an intuitive drag-and-drop editor. Many such programs provide you with HTML email templates that you can customize to showcase your brand story, for example.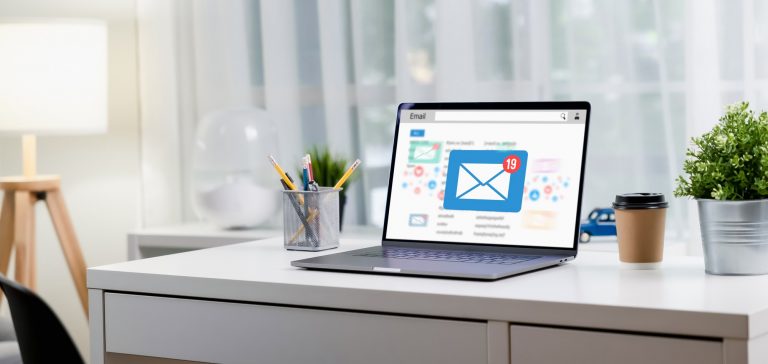 Segmentation
Audience segmentation allows you to design an effective marketing campaign. Based on demographics, location, activity, and more, you can tailor marketing campaigns and promotional mailings to the most interested audience. If you want to target promotions only to young women interested in graphic design, you can do it! A very important issue is the A/B testing allowing you to compare two different versions of a message.
Personalization
Personalization of email marketing depends on the platform's segmentation capabilities. Email marketing should be personalized. For example, you can add a space for the recipient's name, send them a special promotion on their birthday, or prepare slightly different content for women or men. Some platforms help you create content that changes dynamically.
Analytics
To ensure email marketing success, you need feedback. An email marketing platform tracks how many messages have been opened, redirects people to your newsletter, measures the effectiveness of campaigns and provides many other data.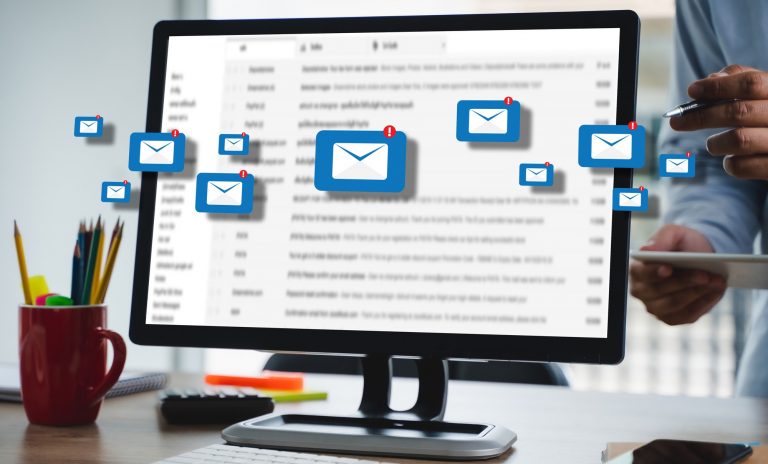 CRM Integration
What if you sent your customer an e-mail and then you could just send him the package and receive payment? A good email marketing tool integrates with your warehouse and supply chain, takes the customer's order, and automatically works with sales automation procedures.
HTML editor
The times when e-mails had to be plain text are long gone – the modern customer journey begins with colorful interactive HTML mail. You can use a drag-and-drop tool to design your newsletter or e-mail, but also even your website or landing pages for the email recipients. A good editor offers many HTML email templates to customize.
Text/SMS marketing
SMS services integrated with email marketing allow companies to engage shoppers beyond those using computers. Text messages reach consumers faster and are often opened faster.
A list of the best email marketing services in 2022
Mailchimp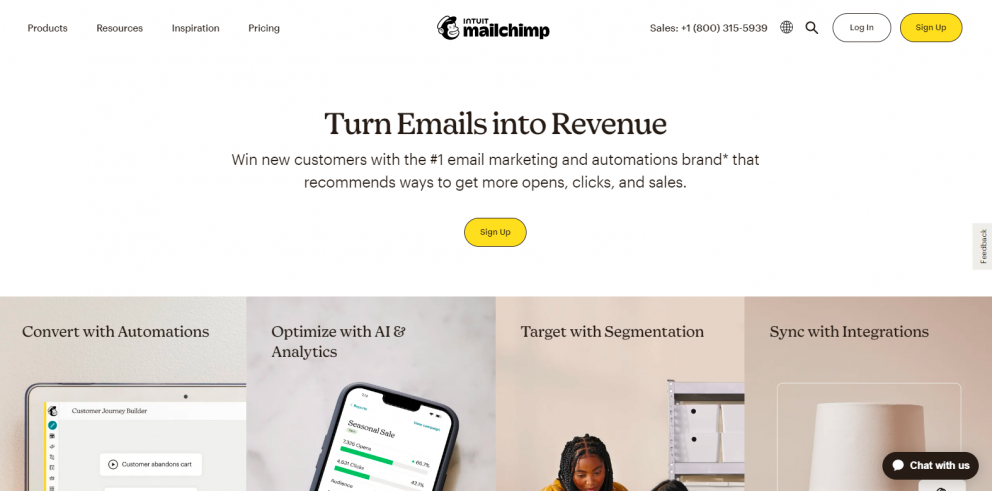 Mailchimp is the most popular email marketing software of choice for large and small e-commerce businesses. It includes all the features most businesses need, without most of the hassles. With it, you can plan campaigns, send A/B emails and have access to reports.
The biggest plus is the free subscription of up to 2,000 contacts and 10,000 emails per month, which is more than enough for small or one-person businesses, as well as the hundreds of plug-ins that integrate it with various services. Users will like the simple reporting that shows what works and what doesn't.
However, large companies can spend hundreds of dollars a month – and if you have more than 15,000 subscribers it can overwhelm you. A/B testing, multi-step journeys, and an intuitive email editor are only for paid users.
Zoho Campaigns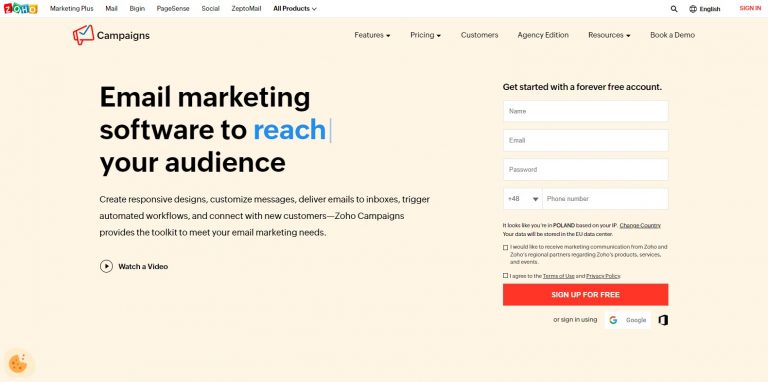 Zoho Campaigns is part of a comprehensive suite of office tools that Zoho provides. Many of these e-mail tools, like the office suite comparable to Google Docs, are available for free, and solutions like team mail, CRM, and accounting are targeted at small companies.
Zoho Campaigns provides a drag-and-drop email editor with dynamic, customizable layouts. It allows you to automate customer communications and integrate with CMR. The free version allows for 2,000 contacts and can be used by 5 employees.
If you are a small or medium-sized company and want not just email campaign management software, but an integrated suite of tools, Zoho may be for you!
Campaigner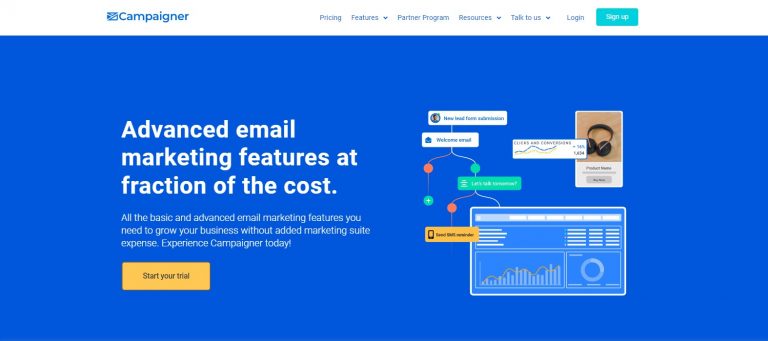 Campaigner's strength is its ability across multiple channels. In addition to advanced email marketing automation, you can use this program to plan email campaigns, track conversions, remarket to potential customers and personalize every aspect of your email communications.
The program comes with hundreds of responsive email templates that you can manage and customize according to your circumstances. Interestingly, in addition to HTML editing, Campaigner includes a built-in image editing tool, which is a significant improvement. This way you can modify visual elements without having to open Photoshop.
Also noteworthy is its analytics system – in addition to traditional metrics such as open and click-through rates, you have access to geolocation reporting, which allows you to monitor the effectiveness of email marketing campaigns by area.
Active Campaign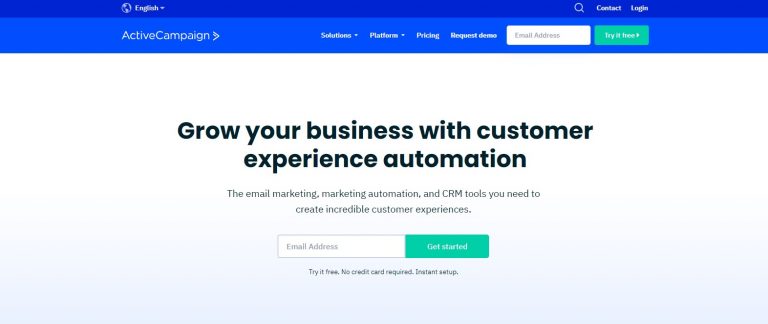 ActiveCampaign, according to many, is the best email marketing automation software because it offers flexible features that allow you to customize campaigns for each subscriber. Excellent email automation capabilities that make it easy for you to interact with your customers and a free CRM (for a limited time) are its greatest strengths. It also offers sales automation so that marketing and sales activities can work together to generate additional revenue.
ActiveCampaign is an email-enabled customer service automation (CXA) platform. It integrates with more than 850 systems as the program is designed to handle contacts and the sales process. The program is unfortunately not free, but a 14-day free trial is available to test the software.
GetResponse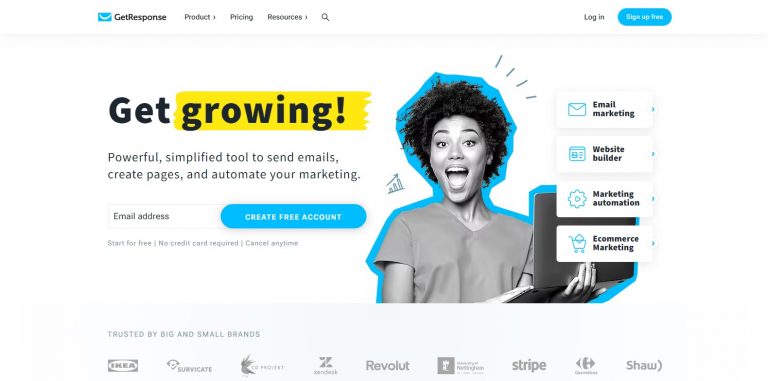 GetResponse has many great tools to grow your company's brand. GetResponse allows users to create social media ads, emails, text messages, social media posts, and landing pages.
What's more, email marketing campaigns can take advantage of the proven marketing funnel that comes with the Auto Funnel feature. With detailed statistics, you can easily find out how successful your email marketing campaigns are.
GetResponse has the potential to work for businesses of any size. If your team emphasizes ease of use, this platform is a fantastic solution because of its intuitive user interface and free plan. The paid versions also provide unlimited contacts, which will come in handy for large companies.
Hubspot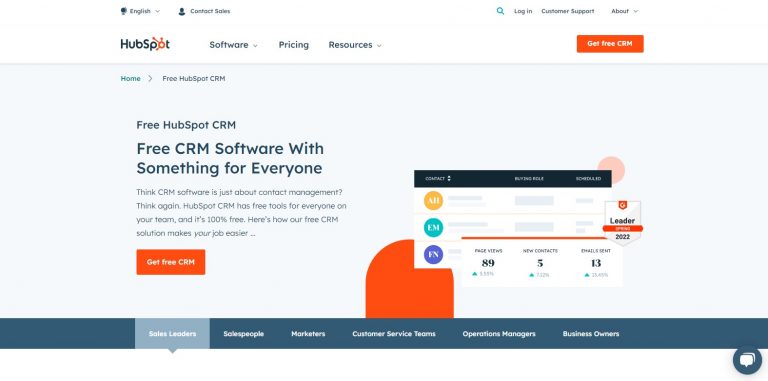 Hubspot is not just an email marketing tool. It's a very powerful multi-channel marketing tool that allows you to monitor your website, social media, email marketing, and more. With Hubspot's CRM, you can track all your contacts and use tools such as online forms, chat, and advertising to attract new customers.
Hubspot provides great opportunities for a company, but some people don't want to pay just for marketing to actual contacts. It doesn't offer a free plan, and it's not a good option for companies looking only for email marketing services.
However, among the best customer relationship management (CRM) tools, Hubspot is on top. It integrates all aspects of your marketing communications, from emails to social media to blog posts.
Email marketing software for small businesses
The best marketing tool for small companies should be one that combines the right number of features with an attractive price – preferably a free plan. Many tools above support up to 2000 free addresses, and that's more than enough for a self-employed freelance design studio or a programmer who needs to improve their e-mail marketing. We have found two email marketing sites that can work particularly well for larger and more complex companies as well!
Moosend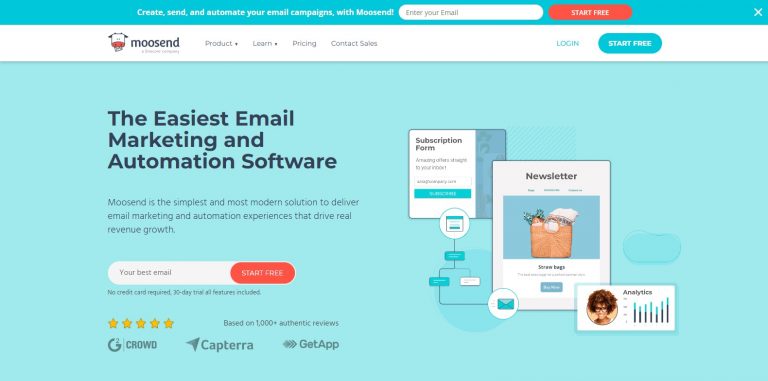 As an affordable marketing service, Moosend is ideal for startups and small businesses. It offers basic features such as email list management, landing pages and advanced marketing automation tools in one package.
In just minutes, you can create a professional-looking email newsletter using one of the many pre-made templates or design your own from scratch.
Even at low payment levels, you will get basic statistics, A/B Testing of subject lines, email heatmap analysis, and ready-made templates included in the package. Moosend offers a 30-day trial period and a very cheap Pro subscription, especially compared to Hubspot and Mailchimp.
Constant Contact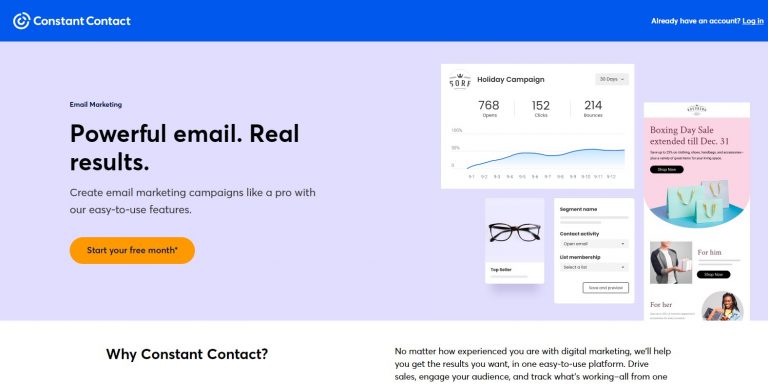 Constant Contact is also a great option – unlike the services discussed above, there is no social network or SMS integration, as it focuses solely on email marketing for small businesses.
The platform is very easy to use, comes with basic marketing automation features, and integrates with CMS and WMS you may have.
Compatibility with other platforms means you can start using it right away with your existing contact database or online store. However, if your contact lists are really large and your rivals are running more sophisticated campaigns, it could cost you a lot of money.
Sadly, it does not offer a free plan, but the basic email plan costs $20, but provides unlimited monthly emails and basic marketing automation (list-building tools, automatic resending of emails to people who don't open, and A/B testing). It's a fairly basic package that's well-suited for medium-sized businesses.
Free email marketing tools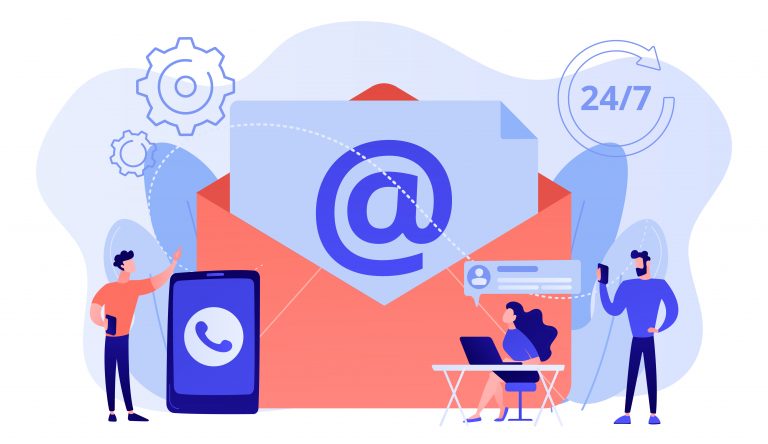 Many of the above email marketing software cost nothing if they're used by freelancers or small companies, like MailChimp. Here are some more tools that can be cost-free, or are small and useful for a successful email marketing strategy.
MailerLite is easy to use, and it offers a ForeverFree account. It's free of charge for up to 1000 e-mails and allows 12000 e-mails per month. It offers A/B testing, an e-mail editor, and even more advanced features. The more complex marketing paid plans are quite inexpensive.

SendPulse's free plan lets you learn the basics of e-mail marketing efforts. It supports up to 500 subscribers and up to 15000 emails per month. It offers SMS marketing, with a handful of test-free options, and A-B testing capabilities. Paid plans are a bit more pricey though.

Gist is a bit more limited: The free plan is addressed to people still learning about the email marketing software. It only supports 500 contacts and 2500 sends per month. It is made for one user only, so it's great for freelancers.
How to improve your email marketing strategy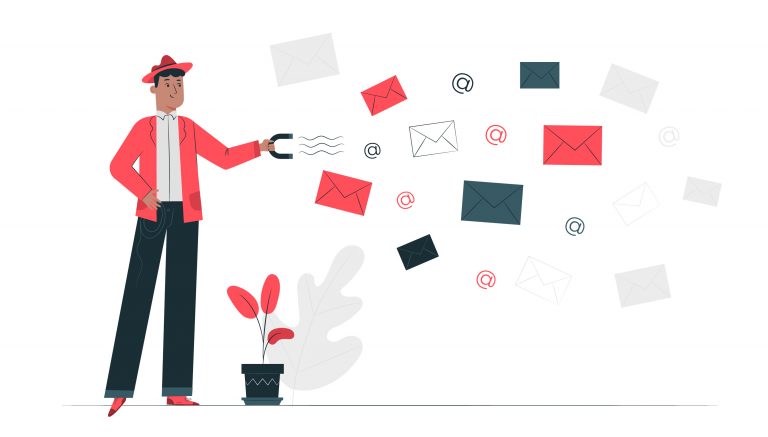 Everyone is always discussing new and better email marketing methods. But the truth is that this industry is evolving and you constantly have to analyze user behavior, CTR and how many subscribers you have. Branded emails in the inbox are much more often ignored by consumers because they are so used to marketing methods. That's why you need to surprise them and evolve constantly. So how to improve your strategy:
To effectively communicate with customers regardless of the product or service you offer, you need to know your target market. Personalized emails can increase engagement, relationship building, and ROI, and many of the systems discussed above allow you to analyze demographics.

Once you know your intended readers, you can start crafting your message. It's important to keep in mind why your subscribers signed up for your email list so that you can broadcast more meaningful messages to them.

The best way for customer retention is to give people something for free. Give away useful information to your recipients in exchange for their email addresses so you can send them promotional material in the future. If you run a business that sells exercise machines, you can give away a free trainer's guide – post it on Publuu as a digital newsletter with a lead capture form to collect contact details. Customers provide you with their email addresses in exchange for access to the texts, giving you permission to send them advertisements.

Discounts are also a good example. You've probably seen the pop-up that says "No, I don't want to save money on my next order." This tactic works! E-commerce companies often adopt this strategy, which involves giving customers 25% off their first purchase in exchange for sharing their email addresses.

And when you open your eyes for the first time each morning, what do you do? 50% of people check to see if they've had any new emails, texts or calls overnight. Today, most people read emails on their phones; even if they don't always reply to them. That means you must always create mobile-friendly emails.
AI email marketing software
Artificial intelligence (AI) is software or a computer that thinks, learns, and solves tasks that require intelligence in humans. We encounter AI in many unexpected areas. For example, assistants like Siri and Alexa, or software that creates images.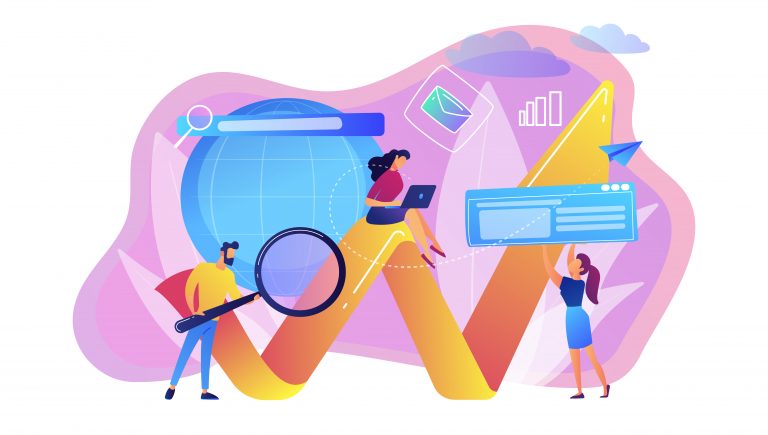 AI email technologies can also support and improve marketing strategies. Marketing emails based on artificial intelligence will have better effectiveness. But how can AI improve the customer journey of your email recipients?
Recommendations and promotions
Artificial intelligence can deliver highly customized emails without the need to design an email campaign. The technology can segment recipients and offer personalized messages relying only on data like customer behavior, engagement, and buying trends.
Auto-partitioning tests
AI-assisted marketing enables the automated splitting of test emails. Automated testing allows you to effortlessly select the best subject lines, graphics, text, calls to action, and sending times.
AI-generated emails
Artificial intelligence can create email content and subject lines if you are short on time or ideas. AI copywriting technologies can generate simple message text – texts that encourage purchase are usually predictable. It can customize these texts for each customer, providing individual personalization!
A summary
Now that you know what is the best email marketing software on the market, and how to use AI tools to maintain and improve customer relationships, you can start on creating a new plan that uses these tools to build a new campaign.
Remember that even the most advanced tools or fancy email templates don't have to entirely replace hard work. Ultimately even the best email marketing service won't help you gain new customers if you don't offer quality products and services.
Their task is to simplify your work, deliver personalized emails and assist you in guiding your clients through the customer journey, but without a clear strategy and creative workers even an AI software won't be a game changer!
You may be also interested in:
Real Estate Newsletter – The A – Z Guide
School Newsletter Ideas – A Short Guide & Tips
Email Newsletter Templates