MENU
How to create a great-looking mood board?

Nowadays we live in a world where we want to make sure that the aesthetics and colors of the products are appealing to us, as well as to our customers. But how does the process of creating such things goes?
In the creative field, the early stages of projects usually begin with sketches, color palettes, and more. These elements are gathered into one of what we call a mood board. It is observed that although the mood boards were created in the physical form, more and more artists and creative workers create great-looking mood boards with multimedia presentation maker so that mood boards can be easily shared with colleagues and other remote teams in the form like the one below.
Digital mood board example
View more digital mood board examples
If you have found out what is a mood board and why would it could be useful for you, you have come to the next step which is creating one. In the following guide, we will discuss how to create a mood board of your own with just 7 easy-to-follow steps.

How to create a mood board?

Select the Software for the Digital Mood Board
To create a digital mood board, the first step is to choose the software or platform to use. There are several digital tools available, including Canva, Adobe Spark, and Pinterest. These powerful tools provide a wide range of features and functionalities to enable you to create a mood board, such as image search engines, design templates, and color palettes. Choose software that aligns with your creative goals and personal preference.
Once your design is ready, you can export your final design as a PDF document and use Publuu to show your project to other team members and designers and start presenting your work.
There are many additional features that could be used to enhance your work and make the most out of your idea. Besides the real page-flip effect you can easily share it with your teammates or share it on your social media channels if you have a fanbase revolving around the creativity.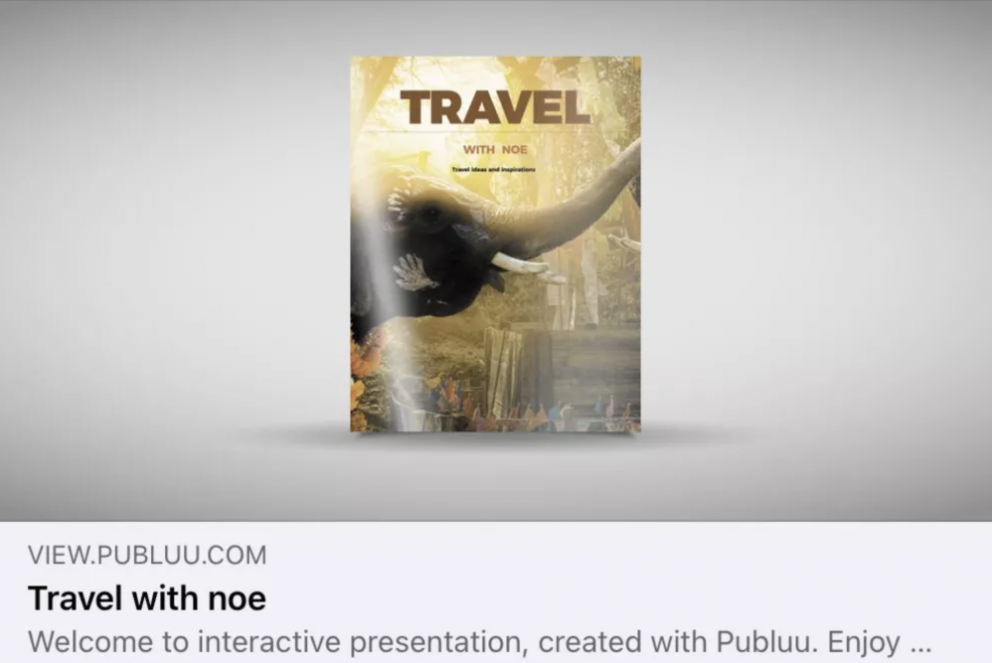 Make sure to brand your publication, whether you work in your own name or create an interior design mood boards- protect your intelectual property in terms of copyrighted materials. Add your logos, photos, customize your domain and more to really make it special and unique.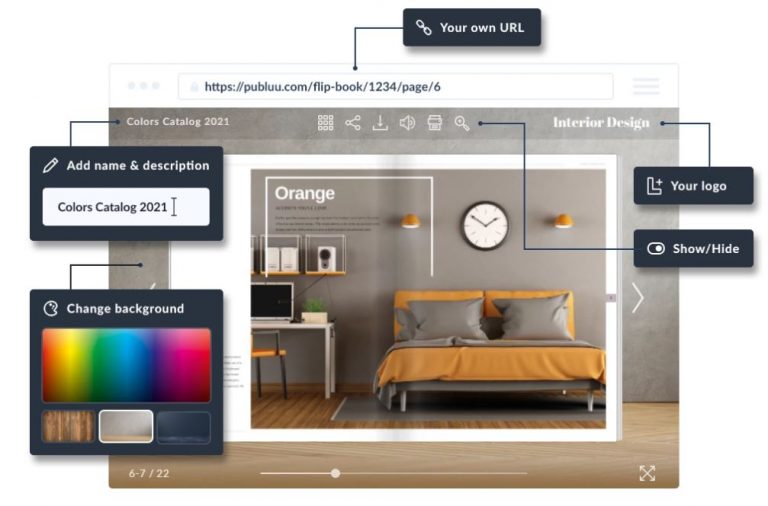 Define the Theme of Your Mood Board
Once you have selected the software, define the theme of your mood board. Consider the project you are working on, the message you want to convey, and the emotions you want to evoke. You can additionally make use of writing a white paper to really impress your coworkers and make a comprehensive document that would support your ideas.
If you want to create a company mood board, reflect on your brand values. The theme should be specific and focused to ensure your mood board is coherent and communicates the desired message.

Collect existing material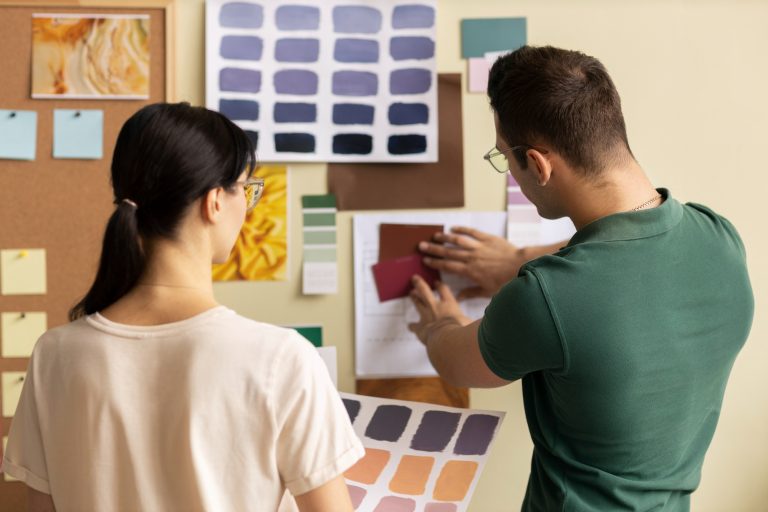 After defining the theme, start collecting existing material that aligns with the mood board's concept. This can include images, graphics, patterns, textures, quotes, and anything that captures the desired tone. These will influence whatever you'll be working on, you need to match your color palette to the material to create a consistent look. Gather as many pieces as possible and select the most impactful ones later on.

Add inspiring imagery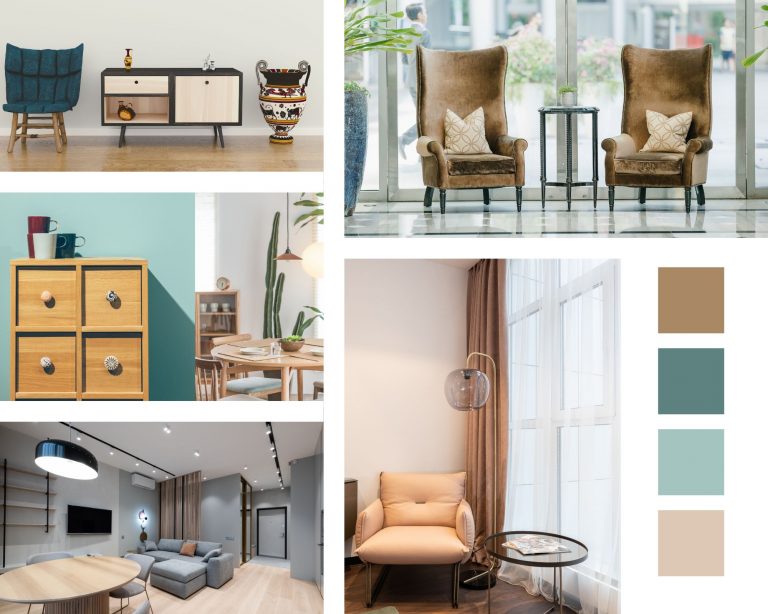 Now it's time to add inspiring imagery to your mood board. Use the collected material to add images, illustrations, and graphics that fit the theme. Focus on using high-quality visuals that are cohesive and convey the desired message. If you work on interior design, for example, add pictures of furniture and arrangements of living spaces.

Add examples of motion & sound
To enhance the mood board's impact, consider adding examples of motion and sound. This can be a video clip, a GIF, or a sound effect that resonates with the theme. Remember that the motion and sound elements should complement the visuals and not overpower them.
Publuu has several interactive features physical mood boards just don't have – you can add background music or embed videos with sounds inside your multimedia presentation.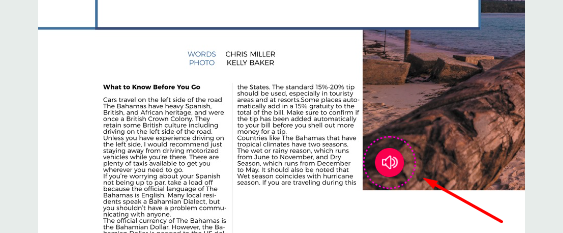 Add color, fonts & files
Adding color, fonts, and files is essential to creating a mood board. Use colors that align with the theme and evoke the desired emotions. Select fonts that are legible and reflect the tone of the mood board. Include files, such as logos or icons, that contribute to the overall message.

Curate and Present Your Mood Board
After adding all the necessary elements, it's time to curate and present your mood board. Review the design and ensure that all elements work together cohesively. Consider the overall composition and the visual hierarchy. Once you're satisfied with the result, present your mood board to the intended audience. This can be in a digital format or as a physical mood board.
Summing up
Mood boards are fairly easy to create if you have the right resources and an eye for composing something great from individual, matching pieces. As we have learned you can use anything to create it- color palletes, images and photos, or maybe an interactive elements in your digital mood board. You decide how the final product will look like and how it should guide your colleagues to further work on the project. The key is to have fun and make it extraordinary so let's get started!
You may be also interested in:
Top Tips To Prepare Virtual Presentation
What is a Pitch Deck?