MENU
Best Digital Portfolio Designs
What Makes a Good Portfolio
Creative people, freelancers, writers, and advertisers all need a good portfolio. But what exactly is a portfolio? Is it enough to build a portfolio site or should you prepare a more advanced design or use an online document?
An online portfolio is a collection of your work and achievements, usually presented on a website or digital platform. It's a comprehensive display of your skills, creativity, and professional knowledge. A personal portfolio includes samples of your work or projects and presents a visual and detailed representation of your brand and capabilities that goes beyond a traditional resume.
Creating an online portfolio can benefit creative individuals like artists, writers, photographers, engineers, programmers, designers, scientists, researchers, and graphic designers. Depending on the industry, it can take the form of photo galleries, texts, or sample excerpts from a book or works.
An online portfolio is a versatile tool that not only showcases your work but also highlights your professional identity and aspirations. It's a way to make a good first impression and stand out from the competition. You can learn more on how to create a digital portfolio online and find design portfolio examples and inspirations in our Knowledge Base.


How Do I Design My Portfolio
The visual style of your portfolio should be consistent with your brand and the type of work you do. A well-chosen color palette, typography, and overall design elements will make your portfolio cohesive and professional. This applies whether you're building a portfolio website or a portfolio as a PDF document.
Organize the content of your portfolio logically, making it easy for visitors to navigate and explore. Consider creating sections for different types of work or projects – Publuu allows you to link to them and navigate intuitively. You can easily create a table of contents to help your potential readers navigate your PDF portfolio.

Publuu's digital portfolio example



View more flipbook examples

MAKE YOUR OWN


If you work as a web designer or an expert in video animation, visual content is the heart of your portfolio. For photographers and visual artists, this is especially important, but it applies to all disciplines – programmers can show the interface of a finished project, even if they're working on something else because that's what attracts investors. Even copywriters and editors might use some design skills and new illustrations – visual communication attracts creative directors to the content you want to highlight.
In addition to presenting the final results, consider providing insight into your creative design process. Include sketches, mock-ups, drafts, and behind-the-scenes photos if necessary. This not only shows off your skills but also gives potential clients a glimpse of how you approach your work.
Add a touch of your personality to your portfolio. This can be accomplished through your choice of language, writing style, and even layout. Including a short "About Me" section can help visitors get in touch with you on a personal level. Many people include their resumes in their portfolios so that you can easily get to know that person's personal information.


What Should Be Included in Portfolio Design
A well-designed portfolio should contain several key elements to effectively showcase your skills and achievements. Include your best projects – not necessarily the ones you value. Emphasizing quality of work rather than quantity, present what best demonstrates your skills. Quality is more important than quantity; focus on presenting projects that highlight your skills and strengths, rather than crafting a thick document.
Publuu lets you use image galleries and links to effectively create a one-page portfolio. If you specialize in graphic design, you can emphasize a single project and add external hot-spot links to related work.
Another crucial element that should be included in your portfolio is your contact information. In addition to a brief resume, you can include there a phone number, email address, or a link to your Behance or GitHub profile. Publuu allows you to include interactive links in your portfolio so that after viewing the gallery, the employer will be able to go to your LinkedIn profile with one click. Integrating testimonials and references from satisfied clients or colleagues strengthens your credibility – you can also link to them in your portfolio.
However, it's particularly important to tailor your portfolio to your target audience, whether it's an employee seeker, creative director, or client, to ensure that it meets its intended purpose. You can have one resume template just like a portfolio, but to be successful you need to be tailored to the position you are seeking.
More tips on portfolio design, design inspiration tips, and free portfolio website templates can be found in our guide in the Knowledge Base!


Digital Portfolio Design Examples
Architecture Portfolio


Creating an architectural portfolio is like visually telling the story of your journey and achievements. Like a well-constructed personal story, your portfolio should have a clear beginning, middle, and end. Start telling this story with a resume and an overview of your capabilities before moving on to presenting your projects. Like with any new portfolio, starting with your personal information makes your portfolio seem more professional. If you create a portfolio site, take care that visitors see you first as an expert, then they can move to the gallery of your past projects.
Most professionals who prepare resumes recommend that in a portfolio you gradually develop the narrative, introducing good projects and ending with a "star project." This strategic approach to storytelling captures the audience's attention and sustains their interest throughout the portfolio.


Include both academic and professional experiences, tailoring content to specific audiences. This strategic approach requires a balance between creativity and technical prowess. While demonstrating creativity is very important, don't forget to highlight your technical skills. Balance photorealistic renderings with technical drawings, diagrams, and plans. Put special emphasis on projects that showcase your architectural skills, including sketches, drawings, CAD models, and more.


Consistency of layout and design elements is essential. Choose clean and orderly layouts that allow your designs to shine. Provide enough white space to improve legibility and highlight individual elements. Use a harmonious color palette and typography that reflects your design sensibility. Maintain a clear structure, seamlessly guiding your audience through each section of your portfolio.
You'll find more tips and ideas on how to create your own architecture portfolio, showcase your design work and represent different elements of your architectural skills in our guide!


Graphic Designer Portfolio


Creating an attractive graphic design portfolio requires careful consideration of several important elements – the quality of the images, their organization, and presentation.
Choose only the best and most appropriate works for your graphic design portfolio. Don't overwhelm viewers with too many elements. Focus on a select collection of your best design ideas that highlights your versatility and skills – whether you want web design or logo design.
Include both client projects and personal ones in your graphic design portfolio. Personal projects can demonstrate your creativity and passion for design, while client projects show your ability to achieve specific goals.


Decide what format you want your graphic design portfolio to be using, whether it's a PDF presentation, a dedicated portfolio website, or a digital flipbook from Publuu. Each format has its advantages, but make sure your graphic designer portfolio is user-friendly and visually appealing. Publuu's flipbooks combine a website and PDF look, so they are both versatile and visually friendly.
Add your personality and style to your portfolio. Your design sensibility should shine through. Show that you are not just a designer, but a creative person with a unique approach. Organize your portfolio logically and coherently. Pay attention to typography, layout, and overall design aesthetics. Your portfolio should reflect your design skills not only through content but also through visual presentation.
There are more tips to arrange your graphic designer portfolio and present it to your potential clients in our Knowledge Base – read our articles to learn more about graphic design portfolios and how to use them to obtain new clients.


Model Portfolio
Are you an aspiring model who is ready to make your mark in the industry? A well-crafted modeling portfolio is a collection of professional photos that showcase your skills, versatility, and potential as a model. It's like a visual resume that you will present to various agencies and potential clients.

It's a good idea to choose the most professional photos to showcase your capabilities – if you can, hire a photographer or a design studio for a high-quality photo shoot. Include different poses to show your range and flexibility in front of the camera. Experiment with different angles, expressions, and styles.
Publuu allows you to add photos and links to your website or social media accounts or embed the interactive gallery on your portfolio website. With its features you can keep your model portfolio up to date by adding new images and information as your modeling career evolves.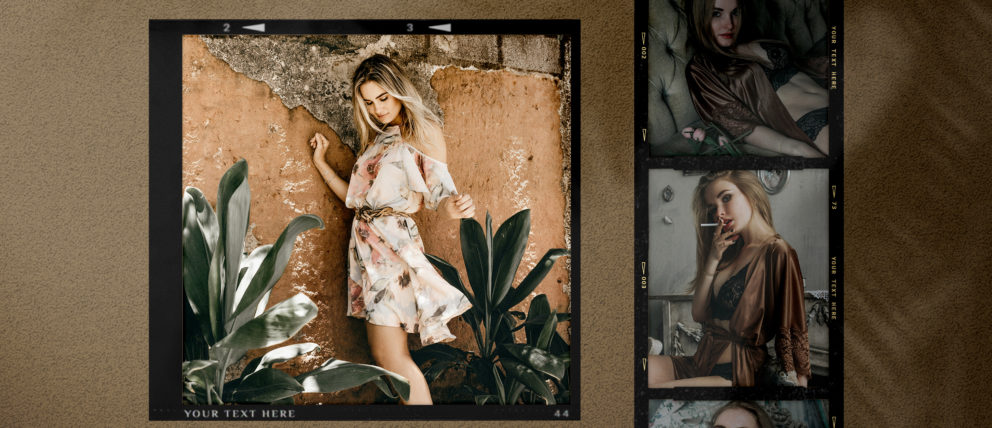 There is more information on building a great model portfolio in our Knowledge Base. You can use it to learn more about finding the right platform for your portfolio, how to create an eye-catching gallery of images!


Photography Portfolio


If you want to effectively display your skills, then you must rely on a well-crafted photography portfolio as the ticket to success. A good portfolio must highlight your strengths as a photographer, whether it's landscape, portrait, or other spcializations, showcase your best work that demonstrates your expertise.
Choose a diverse collection of high-quality images that represent your versatility and skills. Avoid overwhelming your audience with an overabundance of images and create a consistent theme that ties them together. Similar colors, perspectives, or themes can help unify your portfolio.


Gather your best images and compile them into a PDF. You don't need extensive technical skills – tools like Libre Office can help you create a professional-looking PDF or even a one-page portfolio, and with Publuu you can make even a simple portfolio stand out with animations, photo galleries, and sound effects.
There are many tools and tips on creating a photography portfolio in our Knowledge Base – read our tips on using your images efficiently.

You may be also interested in:
How to Create a Professional Portfolio?
What Is a Student Portfolio? The Complete Guide