MENU
Top 10 Most Engaging Kids' Magazines
In a time of smartphones and laptops, does it still make sense to publish paper magazines for children? Yes, they still offer young children a unique and engaging reading experience and a break from the glowing screen. From beautiful illustrations and engaging stories to interactive, fun activities, children's magazines can reach even the most reluctant readers and inspire a lifelong love of reading.
Not only are these publications a welcome alternative to spending time in front of a screen, but they also offer children the opportunity to explore new interests and topics, from nature and DIY to science and beyond. Many people would like to create a magazine for kids. You can now craft engaging kids' magazines digitally!
Whether you're a parent looking for a unique gift to spark your child's love of reading or a teacher looking to diversify your school library, children's magazines are an excellent reading resource. In this article, we will present a list of the most interesting children's magazines and explain how you can create and publish your own magazine for kids!
What is the importance of magazines for kids?
In an increasingly digital environment, print magazines provide a respite from screens while encouraging good reading habits but at the same time, printed magazines are becoming out-of-date, which is why there are reasons to use a digital magazine maker. Kids can sharpen reading skills by exploring the magazines that they can find in the school library, magazine stands, or on their digital devices in a form like the one below.
Publuu's kids' magazine example
View more kids' magazine examples

Magazines help young people improve their literacy skills by introducing them to a variety of topics, writing styles, and terminology. Unlike textbooks or school readings, magazines allow young people to explore topics that interest them: from nature, crafts, and sports to history, science, and technology.
Magazines allow students to evaluate, ask questions, and reflect on a variety of topics, encouraging critical thinking skills and problem-solving abilities. Young readers are introduced to age-appropriate texts, helping children to understand and manage their own emotions and develop empathy for others. That is why it is needed to know the basics of writing magazine articles to keep kids entertained throughout the magazine you create.
Using an HTML-5-enabled PDF flipbook is an innovative and interactive way to publish your own magazine for children, in a convenient, user-friendly manner. Online flipbook maker allows you to create a digital publication that resembles a print magazine, complete with kid-friendly page-turning animations, which can be easily accessed on various devices, such as computers, tablets, and smartphones anywhere, at any time.
Publuu PDF flipbooks provide a seamless reading experience for young readers, used to digital devices. What's more, Publuu flipbooks enable the inclusion of interactive elements like videos, audio clips, animations, and hyperlinks, which can enhance your magazines.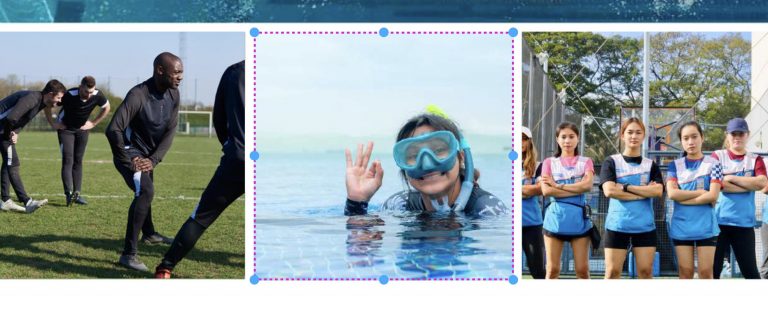 You can set up your magazine subscription, and allow the readers to access your weekly publication on their smartphones – or share your cooking magazine for free! Publuu flipbook creator offers unprecedented freedom to you as the publisher and to your kid readers.

Top 10 most engaging kids' magazines
These are some of the best magazines for kids we found online – they contain plenty of fun activities and help newly independent readers develop a love for reading!
Whether you're a teacher or a librarian considering a magazine subscription for the local library or a parent looking to find some magazines for kids to develop their interests and hobbies, try out one of these fantastic magazines for children of all ages!

National Geographic Kids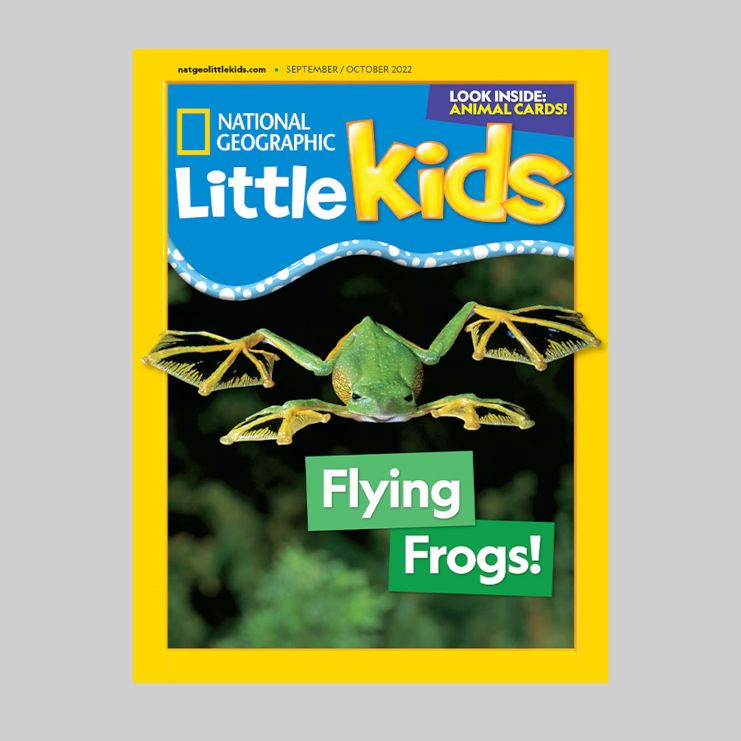 National Geographic Kids is a great kids' magazine that gets them interested in the world, geography, and wild animals and makes them want to learn more about it. With its eye-catching pictures, interesting articles, and age-appropriate content, this magazine can keep readers' attention while teaching them. It's not just cute animal photos – National Geographic Kids has become an important tool for raising the next generation of explorers, scientists, and good citizens of the world. In addition, National Geographic publishes many books addressed to children, showcasing topic like different cultures, animals, or history.

Sports Illustrated Kids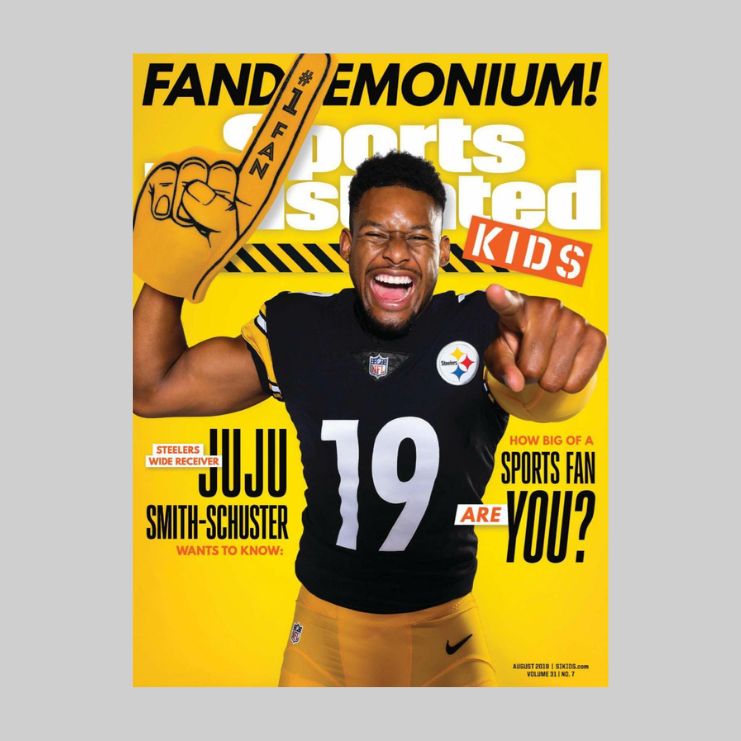 Sports Illustrated Kids captures the imagination of young sports enthusiasts and introduces them to a wide range of sports, both popular and lesser-known. This kids' magazine not only entertains, but also educates children on the importance of physical fitness, nutrition, and goal-setting, all while inspiring them to pursue their own athletic aspirations. This sports magazine showcases athletes, highlights high-interest topics for sports lovers, and inspires them to emulate their idols!

Muse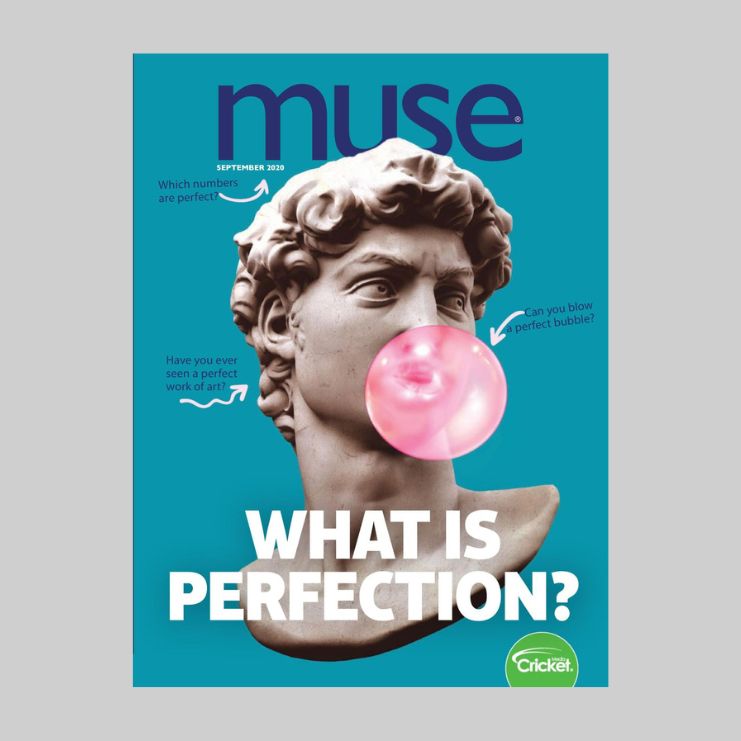 Muse magazine is a thought-provoking and engaging kids' magazine aimed at children aged 9-14 who have a keen interest in science, technology, engineering, arts, and mathematics (STEAM). With its captivating illustrations, in-depth articles, and entertaining format. Muse magazine encourages curiosity, fosters a love for learning, and inspires the next generation of innovators, creators, and problem-solvers.

Ranger Rick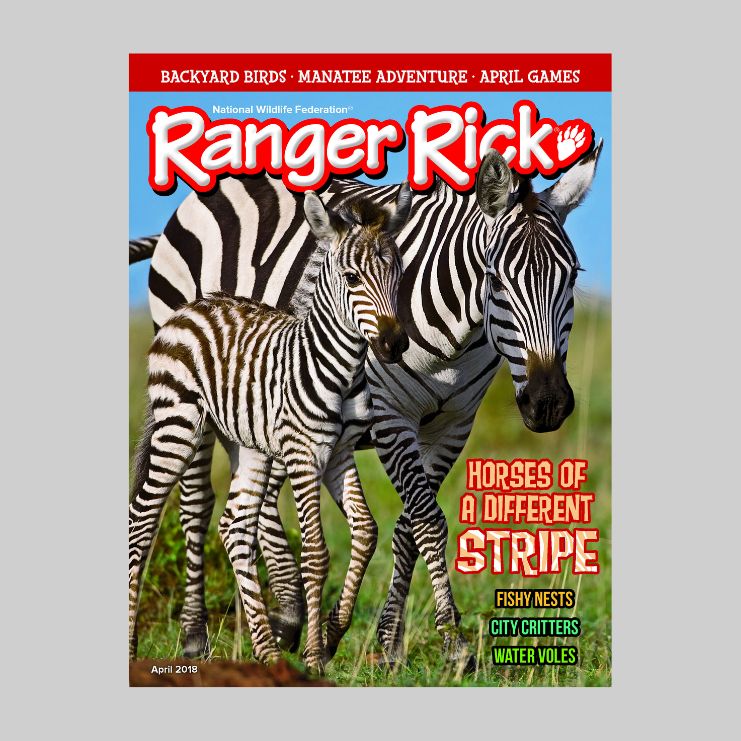 Ranger Rick is targeted at kids aged 7-12 who are interested in nature, outdoor adventures, wildlife, and the environment. The magazine features a mix of articles, animal tales, stunning photographs, fun facts, games, and activities that foster an appreciation for the natural world and inspire the readers to learn more about the fascinating animals and ecosystems that inhabit our planet.

Jack and Jill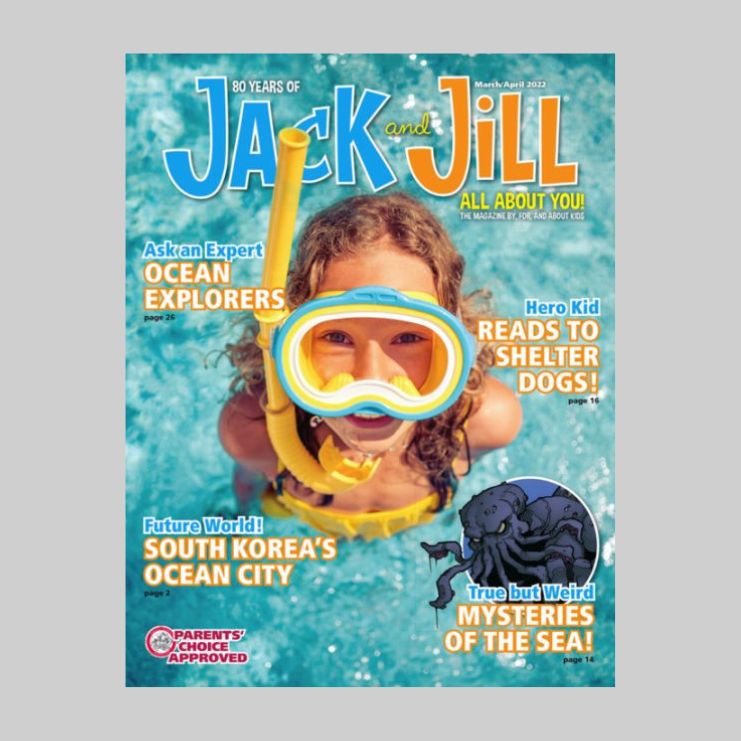 Jack and Jill is a classic and well-loved kids' magazine aimed at readers aged 6-12. The magazine covers various topics, such as science, history, health, and art, offering a diverse and enriching learning experience for its readers. Like other generic magazines for kids, Jack and Jill features a wide array of age-appropriate content, including short stories, poems, articles, seasonal crafts, fun games, and puzzles that foster reading, critical thinking, and problem-solving skills.

Brainspace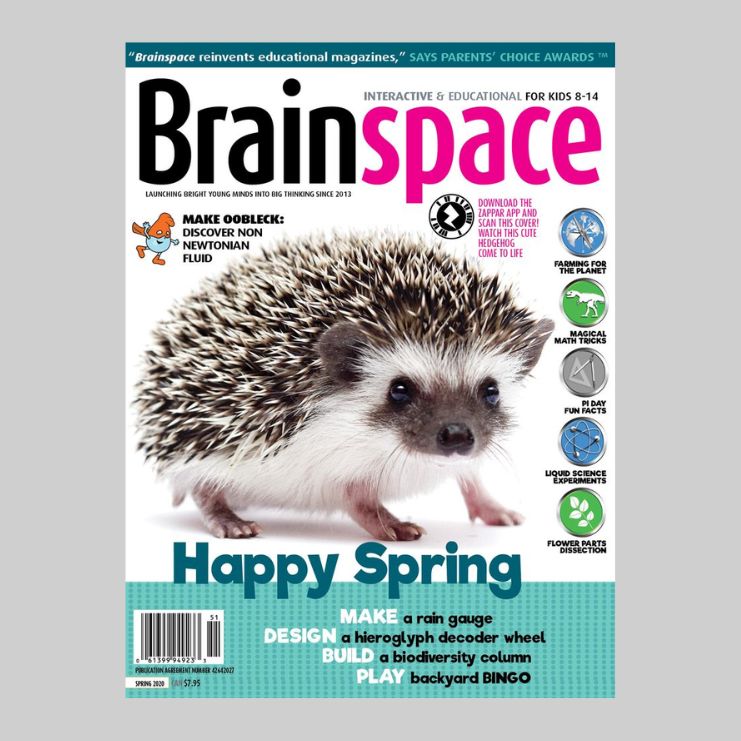 Brainspace is also one of the kid's magazines devoted mostly to STEAM. What sets Brainspace apart from other magazines for kids is its integration of augmented reality (AR) technology, which brings the content to life and provides an immersive learning experience for the kids. Through the use of a compatible device and the Brainspace app, readers can access additional digital content, such as videos, animations, and interactive games and quizzes, simply by scanning the pages of the magazine.

Spider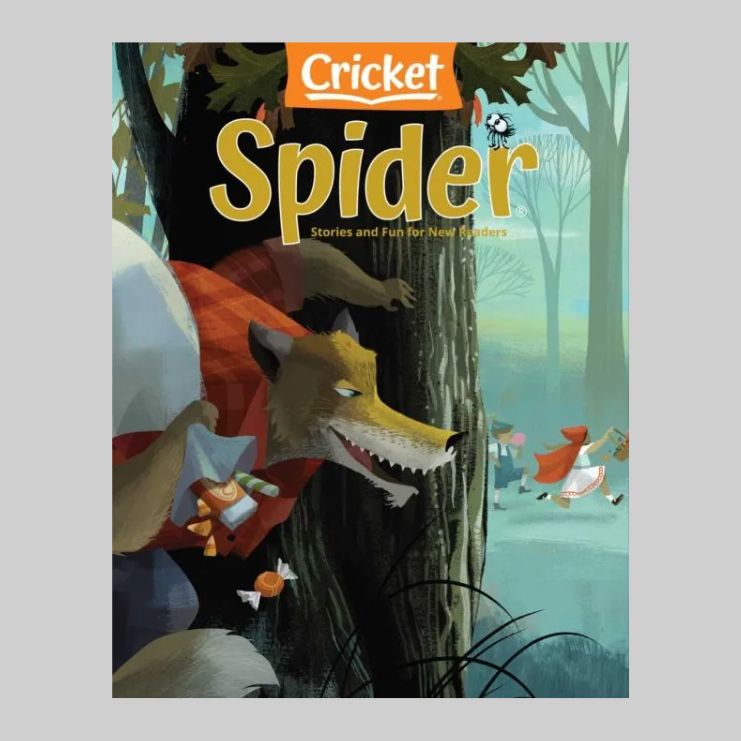 Spider is a great literary magazine for children aged 6-9, filled with a mix of short stories, poems, articles, and activities that nurture imaginations and foster a love for reading. Like many other magazines for kids, it's meant to foster a deeper appreciation for reading, with engaging, but simple stories, intriguing topics, and a rich diversity of stories and games.

Time for Kids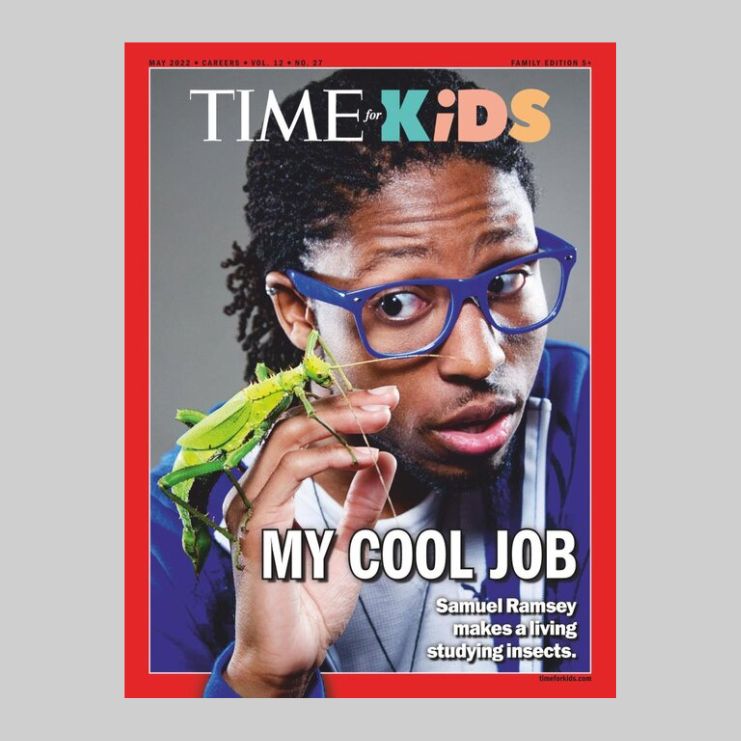 This is the kid's magazine version of Time magazine: each week, junior readers can learn more amazing facts. Time for Kids presents real-world news stories and current events in a format that is accessible and appealing to children, covering a diverse range of subjects, such as science, technology, history, culture, and the environment. By exposing children to relevant and thought-provoking content, Time for Kids cultivates informed, responsible, and global-minded young citizens.

Ask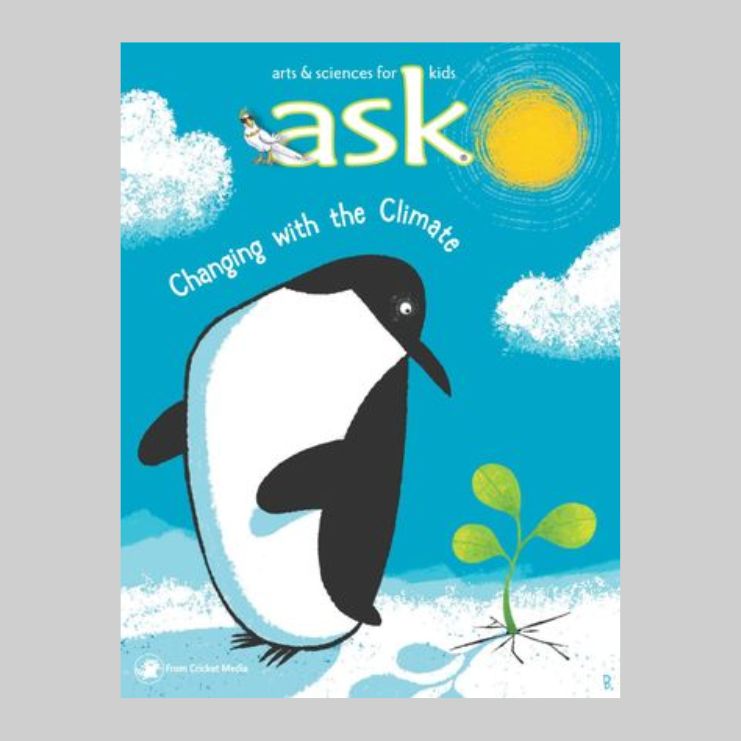 This is another one of magazines for kids interested in science and craft ideas. Ask features a wide range of engaging articles, illustrated stories, hands-on science experiments, experimental craftspuzzles, and activities that foster a love for learning and spark young readers' curiosity. By exploring fascinating subjects and answering intriguing questions, Ask magazine encourages children to think critically, ask questions, and develop a deeper understanding of the world around them.

Dig into history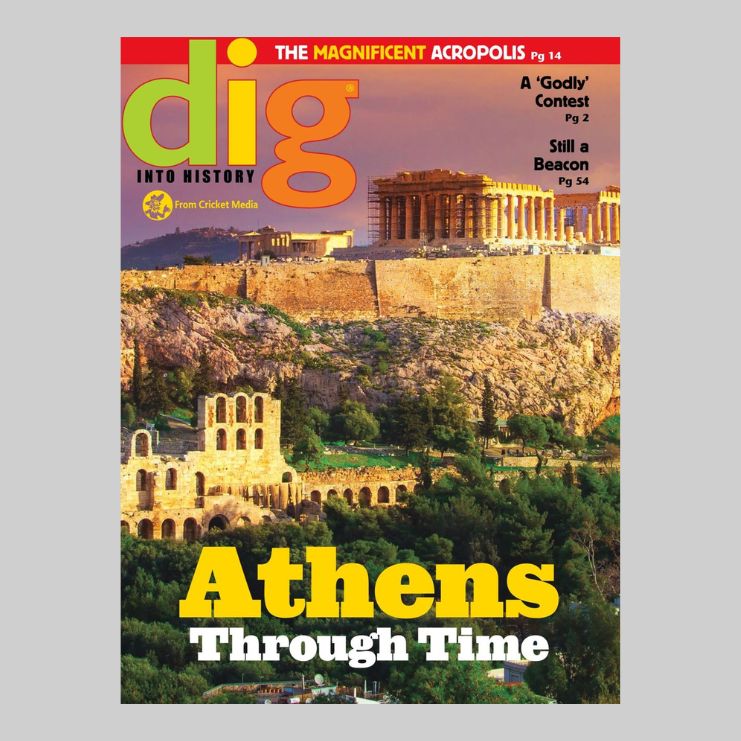 Dig Into History is an educational and engaging magazine aimed at children aged 9-14 with a keen interest in history, archaeology, and world cultures. This kids' magazine covers a wide range of topics, from ancient civilizations and historical figures to significant events and archaeological discoveries, fostering a deeper understanding and appreciation for the past.
You can be also interested in:
How to Create Interactive Magazine?
How to Make a Magazine Cover with a Template?