MENU
5 Stunning Zine Examples and Tips For Creating Your Own

In this article, we will introduce beautiful online zines. Together we will dive into the fascinating world of these digital magazines that combine art, writing, and interesting layout.
Below you will find a collection of what are, in our opinion, the most interesting digital magazines created by talented people from around the world. You may want to use them as inspiration for making your own zine with a digital magazine creator or just experience the creative beauty.
You'll also find zine resources, tips for creators, and an explanation of how digital zines work.

Why is it called a zine?
The word "zine" comes from the word "magazine" meaning a publication containing articles, poetry, writings, art, stories, and photos on a variety of topics.
However, zines today are mostly self-published magazines in small circulation, which often focused on niche hobbies, counterculture groups, or subcultures. They were often associated with amateurs who used home print, and distributed them on duplicators or photocopiers, often for free.
With the development of the Internet, the zine culture has grown to include digital magazines. However, they still have the same spirit of creation, self-expression, and independent production as in the beginning.
Do people still make zines?
Although digital media and online channels have become more dominant in the 21st century, the culture of paper zines is strong and has even grown in recent years. Zines are still popular because they are independent, easy to create on a computer, and help people with similar interests connect with each other.
The media is often under the control of large companies, and zines offer a space for unique views and topics that don't get much attention. Digital zines are becoming increasingly popular because they are easier to create and distribute. If you are interested in how to create your own zines, check out our guide, and read on about more zine resources we can offer.
Best zine examples
Below you'll find some of the best zines we discovered, online and offline. You'll find more in our guide to zines, zine ideas, and zine resources.

Art zine


Notes From Beyond is a 12-page art zine by Krissy Teegerstrom, featuring inspirational sentences and collage art sourced from the author's morning meditations. This PDF zine is distributed online, but it was created by the author using paper, pen, paint, and paper cutouts.

Comic zine example


How To Not Be Bitter is a comic book zine that explores life's highs and lows through lemon-themed comics and musings, offering a light-hearted take on existential challenges and providing some amusement for its readers. If you love comics and art, check it out!

Music zine example:


Meaningful Music is a one-page folded mini zine discussing music and the personal impact it has on the author. It's a great example of an old-school mini-zine design single-page print, 8 pages long, sewn, and distributed for free!

Lifestyle zine example


70 Acts of Self-Care is a beautiful, small, hand-illustrated reference guide promoting mental, physical, and emotional well-being through practical self-compassion ideas. The pages are designed by the artist and the illustrations are fun and inspiring!

Nature zine


This zine is a seasonal guide for nature lovers featuring detailed illustrations and a collection of information on over ninety plant specimens, along with foraging tips, checklists, and space for field notes, enriching your outdoor exploration experience. Thanks to being created by a professional illustrator, it's beautiful and well-designed.
Do zines have to be handmade?
Zines don't have to be created by hand, but since they are created by amateurs and artists, they mostly don't use professional tools. This often means designing them in a program like MS Word or using scissors and glue. Handmade zines focus on the personal and unique character of their creators, which gives them a unique personality compared to mainstream media.
But with the rise of digital platforms and technology, zines have changed to include online newspapers and digital media such as PDFs, e-books, and websites. The most important thing about zines, whether they are created by hand or on a computer, is that their creators are passionate and creative and want to share their work and ideas with a community of people who enjoy the same things they do.

Use Publuu's flipbooks to create your own zine!
Using an online magazine maker from Publuu to create a digital zine is a great way to distribute and promote your content. Flipping through a flipbook provides a page-turning effect, making for a more dynamic and interesting reading experience than a PDF.
What's more, your zine can have background music and engaging features (such as hyperlinks or videos). Make changes to your zine flipbook to improve its appearance and make it more interesting for readers.
You can publish your zine online to be accessible for free or charge for access to your articles. Publuu lets you share your zines anywhere, and they can be viewed on computers, smartphones, or any HTML-5-enabled device, just like the one below.
Publuu's online zine example
View more online zine examples
If your zines become popular, you can even create your own Publuu domain, to make your friends and readers find it easily.

How do you distribute a zine?
Not so long ago, many zines were given away for free in hobby shops (such as record shops for music zines), libraries, and art centers. Some were sold if they became well-known and popular as an authority. Zines are now often given away for free, but they can also be shared on websites such as Publuu.com.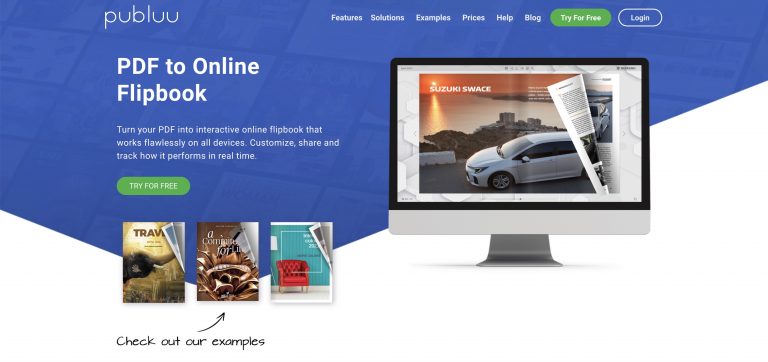 By using Publuu you can share photos, excerpts, or links to your zine on social media sites such as Instagram, Twitter, or Facebook. Your zine can be also published as a Publuu flipbook!
Distributing electronic zines is very easy with Publuu. You can export your flipbook to social media pages with one click. You can also embed it in the content of an email or your personal website to promote your text and reach more people.
You can also monitor who is browsing your zine and what pages they are most interested in. Thanks to our analytics, you can adapt your content to each new issue.

What makes a good zine?
What makes a zine good often depends on personal opinion, but very importantly there are a few characteristics common to the examples of the best zines that we show above.
A good zine usually has a clear idea or theme that ties all the content together. The content should be interesting, well-written, and thought-provoking. Images don't have to be created by professional artists but they should keep the reader interested!
However, what is most interesting about zines is presenting a unique voice and point of view. A good zine reflects the personality of the person who created it, giving readers something new and different from what can be found in popular publications. A zine must show the passion and integrity of the person or people who created it.

What is the purpose of a zine?
Although the purpose of each zine may be different for both the person who creates it and the people who read it, the main purpose is often simply self-expression. As seen in the examples above, zines are usually created by passionate people to connect with others and provide them with content that is not restricted by the rules of mass media.
Most zines are all about niche topics or subcultures that are not well covered in popular media. This allows the people who create them and the people who read the zines to learn more about their specific interests and hobbies. Other zines publish amateur writing, short story collections, poems, comics, and other samples – mostly as ephemera written under the spur of the moment.
Can anything be in a zine?
Each zine can contain unique and unusual content, limited only by the imagination of the creator and readers. However, it is worth guarding against hate speech, bigotry, and personal attacks, and not breaking copyright – even if you create a zine in 50 copies.
A zine can contain unique, unusual content, as long as legal, moral, and audience issues are taken into account. While it's unlikely for someone to file a lawsuit over a zine, it's crucial to ensure that you have rights to content included in it before publishing.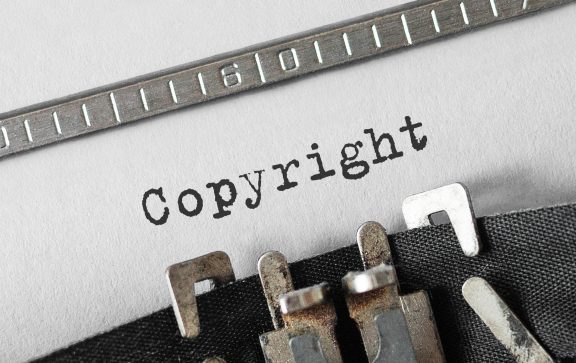 Even if zines encourage creativity and experimentation, it is also worth ensuring the quality of the texts and illustrations. Well-written and attractive zines are more likely to attract attention and gain popularity.
How do you start writing a zine?
If you want to create zines on your own, decide on a central theme or topic that interests you and will resonate with your target audience. You must be passionate about it. Storytelling, punk subculture, maybe fine arts? You name it.
The topic should also resonate with the readers you want to target with your zine. Understanding your audience will help you tailor the content and design to their preferences and expectations.
Then you can begin writing and creating the content for your zine. Keep your theme and audience in mind as you develop each piece. Just be authentic and let your unique voice and perspective shine through!
You can be also interested in:
Top 10 Most Engaging Kids' Magazines
A Collection of the Best Canva Fonts in 2022