MENU
How to Create Digital Workbook: Complete Guide
The landscape of e-learning has witnessed a massive shift recently with the advent of digital workbooks. They have emerged as a powerful alternative to traditional PDFs, offering a host of benefits that make learning engaging and effective. This technology is rapidly changing the landscape of education, and digital workbook solutions are becoming a powerful tool for teachers and educational institutions.
In our blog, you'll find practical tips and strategies for creating engaging workbooks that meet the changing demands of the digital age and enhance students' overall learning experience. We'll show you how to turn any PDF into an interactive workbook that will help your students work efficiently and learn more! You can use our book maker online to create an interactive workbook that will be the basics of your comprehensive learning plan at your educational institution.
Publuu's online ebook example



View more online ebook examples

MAKE YOUR OWN


What is a digital workbook?
A Digital Workbook is an interactive educational tool that combines the convenience of digital technology with the effectiveness of traditional educational materials. It is an electronic book that allows students to engage with educational content, complete exercises, and take assessments in a virtual environment.
A digital workbook shouldn't be a blank workbook or a scan. It can be saved in PDF format, allowing students to complete assignments, but these days it more often includes interactive elements such as videos, images, links, and GIFs. You can transform an existing workbook created in software like Microsoft Excel, Publisher, or InDesign into an interactive workbook online thanks to our software or other innovative teacher tools.
This fillable PDF workbook can serve as a versatile learning companion, catering to a variety of educational needs and learning styles. Interactive workbooks are designed to be user-friendly, allowing for a smooth and engaging reading experience.
Unlike regular PDF workbooks that require students to download, fill, and then upload back, digital workbooks offer a real-time, dynamic experience. They are ideal for presenting course materials, allowing students to make notes, and engaging them through exercises and quizzes.


Benefits of creating digital workbooks
Digital workbooks offer several advantages over traditional paper-based learning materials. They can help educators to be more efficient and effective at their jobs, and they can provide students with a more personalized and engaging learning experience. Here are a couple of reasons why you might create workbooks and upload them online.


Enhanced student engagement
The interactive elements of an digital workbook like sliders, quizzes, tables, and fillable sections, make learning fun and engaging. Students can explore concepts at their own pace and receive immediate feedback on their progress. This can help boost motivation and confidence.
These interactive workbooks can also be used to promote collaboration and communication among students. For example, students can collaborate on the same workbook, share their work with peers, and provide feedback and helpful comments to each other.
Ease of access
Students can directly access the entire workbook online, saving them the hassle of downloading and uploading. The progress is saved in real time, allowing them to pick up from where they left off. Digital workbooks can be accessed from anywhere, at any time, with an internet connection which makes them ideal for students who are learning remotely or who have limited access to educational resources.
Digital workbooks can also be adapted to meet the needs of students with disabilities. For example, students with visual impairments can use screen readers to access digital workbooks, and students with dyslexia can use text-to-speech tools.


Real-time updates
Unlike static PDFs, any updates or changes made to the workbook get reflected immediately, ensuring that students always have the most up-to-date content – which is especially relevant for subjects that change rapidly, such as science and technology. With Publuu you can upload a new document in place of a previously saved one, or preserve earlier versions of your worksheets in a digital library.
Real-time updates also allow teachers to provide immediate feedback to students on their work. This can help students to identify their strengths and weaknesses and to make progress more quickly.
Cost and time-efficiency
While creating traditional PDF workbooks might involve additional costs and design skills, digital workbooks, with their predesigned templates and interactive elements, save both time and money. Traditional PDF workbooks can be expensive to create, especially if they require custom design or specialized software. Additionally, the time it takes to create and distribute PDF workbooks can be significant. It takes a lot less time to create a workbook in PDF format – you can learn more about it in our guide to creating educational content.


Creating a captivating digital workbook


Choosing the right platform
While tools like Google Docs or Canva might be a starting point, for a truly interactive experience, it's advisable to opt for specialized workbook creators. Platforms such as Publuu offer a wide range of features and functionality designed specifically for creating digital workbooks.
You can use many available templates to choose from, which saves time and effort. Our workbook creator offers several interactive elements such as sliders, quizzes, tables, and fill-in sections to make learning more engaging and fun. Adding links or a dialog box can be easy when you create a workbook using Publuu.
Publuu also offers data collection and analysis tools to help teachers track student progress and identify areas where students need additional support. You can monitor what pages are the most often read by your students and even if they opened the file at all!


Prioritizing design
A clutter-free, appealing design ensures that students remain interested. Use predesigned templates available in specialized tools, and remember that simplicity often trumps over-complicated designs. You can avoid visual overwhelming by using a consistent design throughout your workbook. This includes using the same fonts, colors, and layout throughout the text. Creating a blank document allows you to customize it later.


Structuring the workbook
Organize your worksheets into modules, with clear headings and subheadings. This modular approach helps students navigate through the content easily, enhancing their learning experience. Each module should focus on a specific topic or learning objective. Headings and subheadings should accurately reflect the content of each section of the workbook. Be sure to include a table of contents to give students a quick overview of the contents of the workbook and allow them to easily find the information they are looking for.
Engaging writing style
Adopt a conversational tone in your workbook. Address the students directly, guide them through exercises, and provide feedback. This keeps the content relatable and engaging. Use simple, familiar language. Above all, you should avoid jargon and overly complicated sentences that can put the reader off. Remember, they're learning and don't have to know technical details! Don't be afraid to use informal language and add some humor and storytelling. Ask questions to stimulate thinking and address the students directly.


Incorporating interactive elements
The real power of digital worksheets lies in their interactive elements. Ensure you make the most of them by incorporating quizzes, sliders, fillable sections, checkboxes, and more. Interactive elements can provide students with immediate feedback on their work, which can help them to identify their strengths and weaknesses and to make progress more quickly.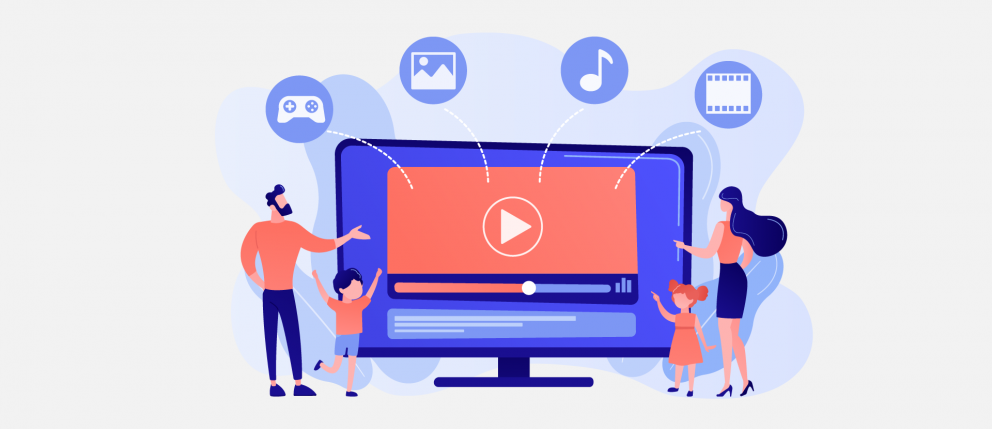 Publuu lets you add a digitally fillable custom form, powered by Google Forms. With this feature, you can customize a fillable PDF workbook with quizzes, tests, and text boxes. Individual users can submit content your teachers will rate and provide valuable feedback.
How to create a digital workbook with Publuu?


1. Prepare your exercises in the PDF file format
Create your own workbook in software like MS Word or Excel. Features of the Publuu cloud will help make it interactive later. You might use many workbook templates available online, or create a workbook from scratch. Be sure to export your new workbook as a PDF – for example, using Microsoft Office Print to PDF option.


2. Upload to Publuu
It's easy enough – click "create" or upload the new workbook on our main page. If you don't have a Publuu account, you can easily register for a free trial! It can take a while for your PDF workbook to upload, but you can start customizing it while it uploads. You might add background music or customize background to your worksheets.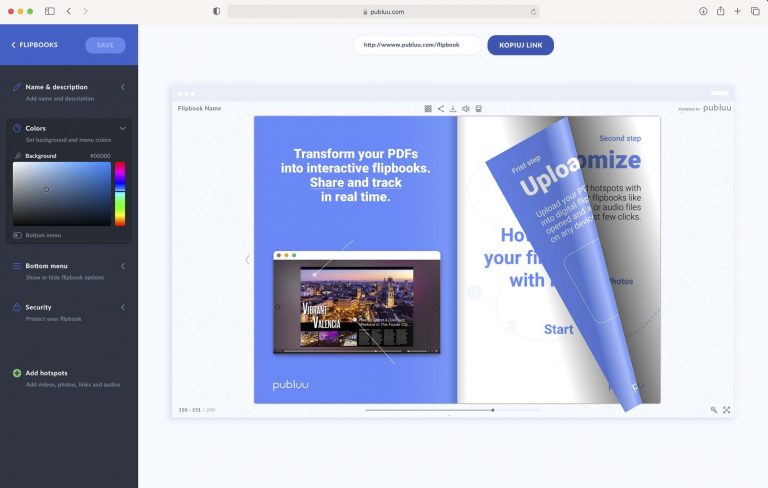 3. Customize your workbook
Adding interactive workbook elements helps make your workbook content truly stand out! Add fillable fields, interactive hotspots, and links. Click Add Hotspots to add interactive galleries, animated gifs, links, or clickable hotspots as different-sized boxes the reader can click. You can create an interactive form in Google, and use the hotspot tab to link to it using Publuu, to create an online fillable PDF.


4. Take advantage of Publuu's analytics and tracking features
One of the key advantages of Publuu is its advanced analytics and tracking capabilities. With these features, you can see who accessed your workbook, how much time they spent reading each page, and which pages were the most popular. By analyzing these insights, you can refine your teaching strategy and optimize your workbook to better meet the needs of your students. To access these features, simply go to the Analytics tab in the Publuu control panel.


Once you've finished customizing your workbook, share it with your students via email, social media, or QR codes. You can send links to individual students, entire classes, or public groups. Alternatively, you can embed your workbook on your school website so it's accessible to everyone. Publuu gives you a choice.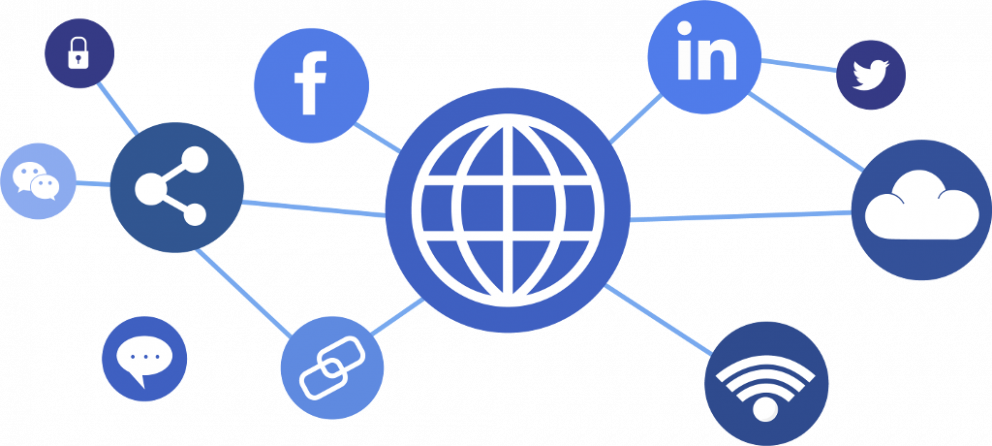 Types of workbooks
There are many workbooks available on the market – you can create a workbook about every subject imaginable! A workbook content might include new knowledge about anything. Here are just some examples:
Math and science workbooks: These booklets focus primarily on solving problems, whether scientific or abstract. They often include practice problems and exercises designed to reinforce basic skills and build confidence.

Language workbooks: These cover grammar, writing, spelling, vocabulary building, comprehension, and critical thinking exercises. You can use them in language schools or for elementary schoolers.

Study skills workbooks: They aim to enhance study habits, helping the students learn how to learn. They can showcase note-taking techniques, test preparation strategies, memory retention methods, organization tactics, and time management tips.

Special education workbooks: You can find tailored resources aimed at supporting children with special educational needs.

Professional workbooks: These booklets are created to focus on employer training, on-the-job training, or as a supplement to the instruction manual.


In conclusion
Interactive workbooks have become an indispensable tool in many aspects of learning, facilitating interactive and engaging sessions both online and offline.
Digital platforms such as Publuu make it easy to create visually appealing and feature-rich workbooks that integrate multimedia content, interactive quizzes, real-time analysis, collaboration capabilities, and other advanced features.
You may be also interested in:
The Best Family Tree Creator Apps in 2022
The Best Software for Teachers