MENU
Model Portfolio – All You Need To Know
Are you looking to make your mark in the modeling world and land your dream gigs? Well, if you haven't already heard, a model photo portfolio could be your ticket to success!
A model portfolio is a collection of professional photographs showcasing your talent, skills, and potential as a model. Think of it as a visual resume that can help you stand out from the competition and catch the attention of potential clients and agencies.
In this text, I'll be explaining the ins and outs of how to make a portfolio for free using an online portfolio creator, and why it's a must-have for any aspiring model. So, grab your favorite low-sugar drink, get comfortable, and let's dive in!

How do I make a portfolio for modeling?
If you want to get into the modeling industry, having a modeling portfolio is essential. It is basically a compilation of your best photos that highlight your own look and style. You collect them so that you become recognized by modeling agencies and other clients and highlight your own style. It is something like your personal exhibition of everything you can achieve in front of the camera!
Before you start creating your modeling portfolios, it's a good idea to decide what form of modeling interests you. Do you want to be a fashion model, a commercial model, or perhaps a live model? Once you've determined what you want, you can tailor the style of your portfolio to suit your style by adding relevant photos.
If you're just starting out, you can simply collect the best photos you have the right to. But for a full-fledged modeling portfolio, it's worth hiring a professional photographer and a hair and make-up artist if you want your photos to look beautiful. They will ensure that your photos are of the highest quality and that you look your best! Prepare a dedicated photo shoot, and have fun doing it!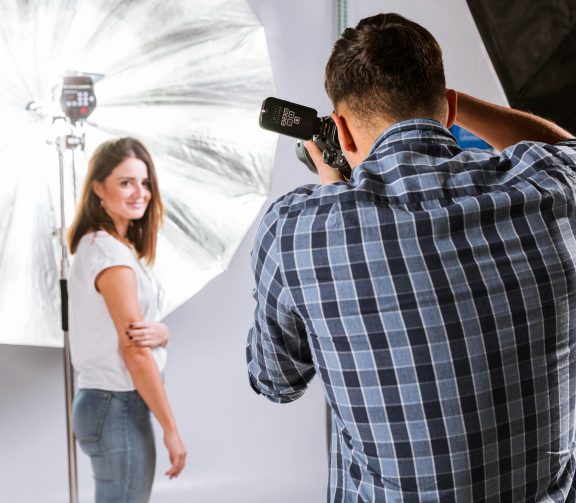 When creating a modeling portfolio, take dozens of photos in different poses to capture everyone's features. Once the photo shoot is complete, choose the best photos.

Publuu – the best way to create modeling portfolios?
Once you have the best collection of photos, you can assemble a photo book to present to modeling agencies during interviews. It's a great way to demonstrate your skills and leave a lasting impression!
You can create such a portfolio with Publuu's online portfolio maker. Creating an online portfolio is very important if you want your work to reach the wider audience. Publuu can convert a PDF document into an interactive online flipbook with a realistic page-turning effect like the one below:
Publuu's online portfolio example



View more online portfolio examples

CREATE YOUR OWN MODEL PORTFOLIO HERE

Publuu's page-turning animation makes your portfolio more intriguing and dynamic. You don't have to rely on a static photo book since Publuu lets you create an interactive PDF flipbook. With multimedia functionalities, your modeling portfolio can include videos, animated graphics, and links to your website or social media accounts.
Model portfolios from Publuu are also easy to distribute and access. You can email them to potential clients and agencies or post them on your social media pages. It is also better for the environment, as you won't have to print several copies of your portfolio.
What's more, an interactive PDF flipbook is easy to maintain and change. As your career progresses, you can add fresh images and information to your portfolio. When you upload a new version of the PDF, the link leading to the file will not change!

What should a beginner's model portfolio look like?
Creating a model portfolio isn't that different from creating a writing portfolio – both are supposed to showcase your unique style and ideas. A beginner model's portfolio should include a variety of professional photos that demonstrate the model's potential and adaptability. You can publish these as a photo gallery on your website, preferably with the ability to view and zoom in, but there are other options.
Make a professional model portfolio out of PDFs by compiling them into a book showcasing your best close-ups. The book format is very adaptable; you can print it, if necessary, but it's much better to upload it as an interactive gallery from Publuu.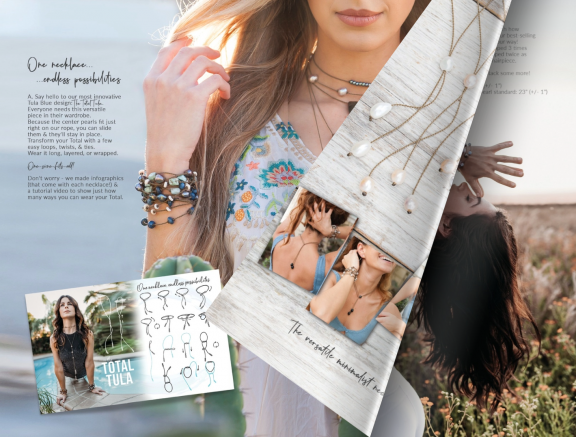 Plan the PDF carefully, beginning with your best photo – the beauty shot, which summarizes your best features, and shows interesting, unusual big shots. You can add commentary to these, such as quotes from former employers, but it's probably best to let the photos speak for themselves.
End with your resume and model bio, to summarize your model portfolio. Include your contact information, information about yourself (where you live, when you are available to collaborate), your accomplishments, and your areas of interest. You need to have some way for the modeling agency to contact you, after all!

What kind of portfolio do you need for modeling?
To showcase your skills as a model and boost your modeling career, it's a good idea to have as comprehensive a modeling portfolio as possible.
You can have a physical portfolio – printed collection of your best photos to bring to castings, trips, and meetings with agents and clients. Physical model portfolios can be photo albums, folders of pictures, but also a book printed professionally. It should contain high-quality printed photos showing you as a model in a variety of styles and locations.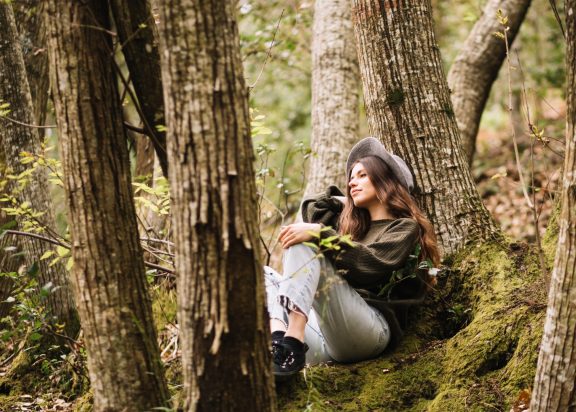 A digital portfolio can take the form of a website, a PDF document, or an interactive PDF flipbook that displays your photos and information in an interesting and professional way. High-quality digital images showing your modeling potential in a variety of styles and settings should be included in your digital portfolio. It should also include your contact details, dimensions, and any other relevant information about you that potential clients may require. You can publish it using your own website or some other website builder: here we present a list of some of the best WordPress alternatives.

What 5 things should be included in your portfolio?



A beginner model's portfolio should include a variety of professional photos that showcase the model's potential and versatility. Here are some key elements that a beginner's model portfolio should have:
Headshots: Including both close-up and full-length shots with a neutral expression and natural makeup in your model portfolios can help agencies and clients see your facial features clearly.

Basic poses: A beginner model portfolio should include a variety of basic poses that showcase your figure and your ability to pose in front of the camera. Experiment with different angles and positions to show your versatility.

Fashion shots: Including some fashion shots in your modeling portfolio can help demonstrate your potential for editorial and high fashion modeling. You can showcase outfits that show off your style or that align with the fashion trends of the moment – but in this case, remember to add new portfolio pictures as the fashion changes!

Commercial shots: Commercial modeling is a very lucrative market and requires a different type of modeling than high fashion or editorial modeling. Including some commercial shots in your modeling portfolio can demonstrate your ability to model for advertisements, catalogs, and other commercial projects.

Lifestyle shots: Lifestyle shots are natural and candid photos that showcase a model's personality and interests. Including a few lifestyle shots in your modeling portfolio can help show that you're relatable and approachable.

What do model agencies look for in a portfolio?
Agencies look at the portfolio to see if the model is suitable for their agency and clients. For starters, they look for high-quality images that are well-lit and composed to catch the agency's eye.
Agencies are also looking for versatile models and expect a portfolio that demonstrates the model's ability to work with different styles, hairstyles, and make-up.
While versatility is important, a model's portfolio should also reflect her personality and distinct style. This helps agencies determine whether a model is suitable for a particular client or campaign.
Finally, agencies look for professionalism in a model's portfolio, which includes well-edited and presented photos, as well as clear and professional measurements and contact details, so it is a good idea to add elements of a resume to the portfolio.

Summary
As you can see, model portfolios aren't that hard to make – especially with Publuu's online portfolio creator! Any freelance model can create their own portfolio based on their best pictures, and easily share it with any agency or customer with just a couple of clicks!

You may be also interested in:
Creating a Graphic Designer Portfolio
Teacher Portfolio – How to Prepare It ?