MENU
Brochures – All You Need to Know. A-Z Guide With Top Tips and Examples.
A lot of people wonder if paper brochures still have their place despite much of marketing moving online. However, with the advancement of technology, the emergence of brochure maker tools has transformed the way brochures are created and distributed. Brochures are an excellent marketing tool that can still be very effective.
In this article, you will find out what is a brochure, how to design a great looking brochure, top design tips, templates, and how to create it using one of the best online brochure creators.
What Is a Brochure?
A brochure is an effective marketing tool, usually printed on high-quality glossy paper with a polished look. It is usually folded as a bifold brochure or tri-fold brochure. Brochure printing can be done on a home printer for simple leaflets, but professional brochures should be printed in printing houses.
The appearance of brochures can help you in attracting new customers, promote your products or services, or provide essential business information. A brochure can be taken home, kept to provide information, and is like a beautifully designed calling card for your company. A sales brochure can contain listings of your offer and showcase the highlights in a compact format, while real estate brochures present interesting properties or your agency in more detail.
The versatility of brochures makes them suitable for a variety of environments, including trade shows, conferences, and retail outlets.

If you already created your brochure in a PDF file, you can easily convert it to an online form and distribute it as a flipbook from Publuu, using interactive elements to create stunning brochures with page-turning effects and links, like in the example below:
Publuu's online brochure example



View more online brochure examples

CREATE YOUR BROCHURE


What Is the Difference Between a Brochure and a Pamphlet?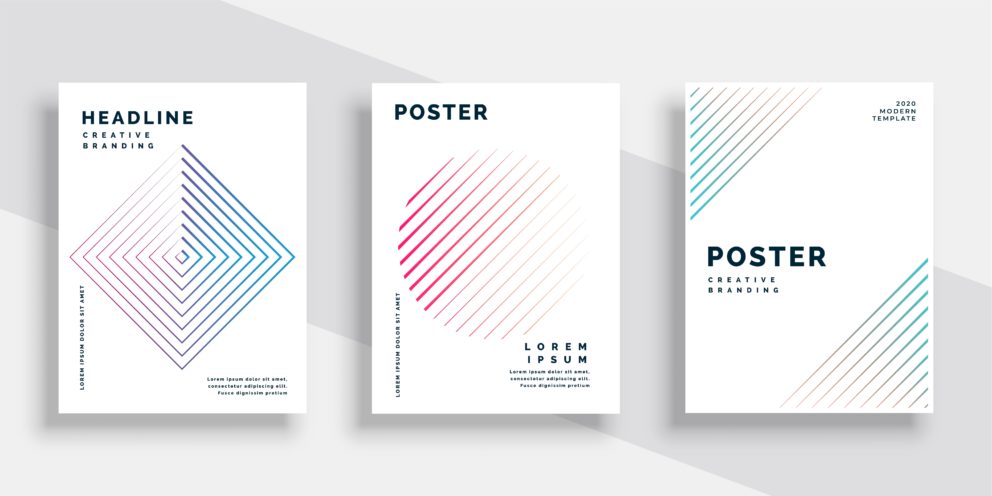 While pamphlets and brochures are both marketing materials, they have different purposes and content.
Pamphlets are single-page leaflets that inform or educate the reader about a specific subject, while brochures are multiple-page documents that advertise a company's products or services. It's easy to create your pamphlet using a home printer and pass it around downtown.
Pamphlets are typically lightweight, single sheets of paper without folding and given away at events or displayed in racks. They are often created for a specific purpose and intended to be read once.
Brochures, on the other hand, are usually presented in a more visually appealing manner and can be displayed on shelves or stands. They are intended to be read multiple times and can include more detailed information about a company's products or services. Using a custom brochure template allows you to create flashier marketing material that's colorful and might easily attract attention.
You can find more differences in our article about pamphlet vs brochure.

How to Design a Brochure?
While creating your brochure, your first focus should be concise information about the business, its products, and services. Then, you should consider its format and size, which can vary from Letter to A4. High-quality graphics and photographs are also crucial to overall brochure design.
Attention-grabbing headlines and storytelling techniques can also capture the audience's interest. Graphics, fonts, and colors should align with the brand's personality and target audience. The choice of paper for printing brochures also plays a role in presenting a professional impression.
You can learn more about this topic in our how to design a brochure guide.

Brochure Design Tips
There are many good tips on designing brochures, but the most important one is to prioritize selling. The brochure is not just there to look pretty – it should focus on the benefits of your product or service and how they can solve the reader's problems. Any brochure design aspect should focus on its effectiveness.
To achieve it, use simple color schemes. Simple color schemes that align with your brand's identity will help you create a unique and memorable brochure. Especially if you're a novice in design, a simple color scheme would be effective. You'll find many free brochure templates which represent such simple styles of custom brochures.

Make sure to explore our article on brochure design tips and tricks for more!


Brochure Design Ideas
The main reason for creating a custom brochure is to make it stand out from the competition and make a memorable impression on your readers.
To do it, you have to focus on its design and the brochure format. You need to decide, whether you are interested in bifold, trifold or Z-fold brochures and how big should it be.
It is also crucial, that your brochure is designed with visual appeal and clear, concise messaging. A well-designed brochure effectively communicates the intended message to the target audience while leaving a lasting impression through its aesthetics.

Be sure to check our comprehensive guide on brochure design ideas if you're eager to delve deeper into this topic.

Brochure Templates
Creating a brochure can be sometimes a time-consuming process, but if you will choose a well-designed brochure template it will surely help you cut it down.
Suppose you would like to create a white-paper brochure. In that case, it's essential to find a well-designed template that enables you to effectively present the expert information your organization possesses, typically related to the market and your business.
Here is an example template you can use for that purpose:
This white-paper template can serve for example as a valuable tool for governments to highlight critical community-wide issues, but also for large businesses to provide detailed information about their company.
If you are looking for more brochure templates or websites on which you can find templates, you will find them in our best brochure templates websites article.
How to Make a Brochure?
Brochures can be created in many ways – you can create your brochure using basic software such as Canva, but you can also make a brochure in InDesign by using tips from our linked guide.
You can create your brochure from scratch if you would like to have full control over it, or you can find templates from our list above that are tailored to your specific requirements and industry.
Then, you can add your photos, design elements, and free stock images to adjust the blank canvas of the brochure to your specific needs. You can also modify it by adjusting the colors and fonts to match your company's branding.
It is also important to design an attention-grabbing cover and a good place for content. Make sure that the content of your brochure is clear, concise, and informative. Include information about your company, its products or services, and contact information.
If you are searching for more detailed guide, you can follow our article on how to make a brochure.

The Best Brochure Makers
Creating a brochure will be an easy task if you will use the right tool. In the list below, you can find the best brochure makers that will let you create a stunning brochure in just a few clicks:
Publuu is a popular service that offers an online brochure maker – converter, that allows you to create interactive brochures from PDF files. Publuu's brochures can be embedded on websites, or shared on social media. Publuu also offers a variety of features, such as the ability to track viewer engagement and the ability to add videos and animations.
Canva is another popular online brochure maker that is easy to use and has a wide range of templates to choose from. Canva also offers a variety of features, such as the ability to add images, graphics, and text, as well as the ability to collaborate with others on the same brochure.
Adobe InDesign is a professional-grade desktop software that is used by designers to create brochures. This expensive brochure maker offers a wide range of features, such as the ability to create complex layouts, the ability to add vector graphics, and the ability to export brochures in a variety of formats.
There are many more programs that you can use to create a brochure – you can find them on our list of the best online brochure makers.

Summary
In conclusion, brochures remain a powerful and versatile marketing tool that can effectively reach new and existing customers. They provide essential business information in an attractive format and can be easily distributed both in print and in the form of digital product brochures.
By using the tips we provide in the article and guides linked above, you will create an effective brochure that will help to advertise your business of any kind.

You may be also interested in:
5 Amazing Fashion Lookbook Examples
How to Design a Flyer in a Few Simple Steps