MENU
How to Make a Pamphlet?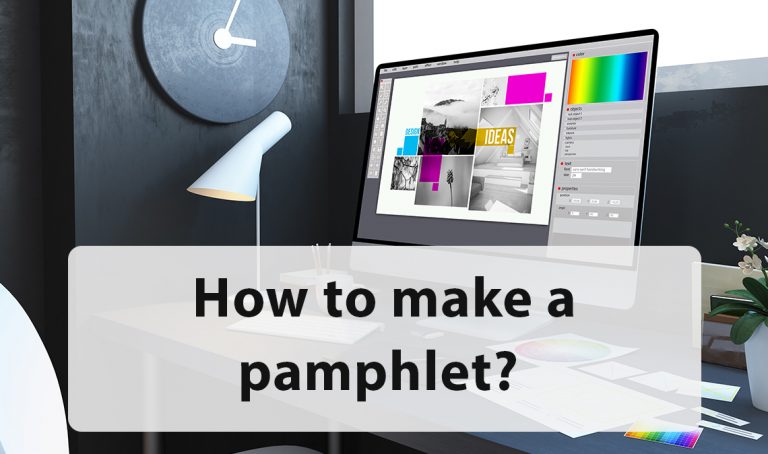 It goes without saying that we are living in the digital age where people think that marketing and promoting your business online is way more important than focusing on print advertisements. However, it's a clear misconception because printing is still trending and it still works wonders for businesses that do it right.
Speaking of printing, today we are here to talk about how to make a pamphlet. To design a great pamphlet, it's of utmost importance that you know why you need one for your business in the first place.
If you look around, there still are people who use pamphlets for political campaigns or when there's some important event that they need to announce. It's not just this but for product information or detailed information about a service, people use pamphlets.
Why Are Pamphlets Still Trending?
A lot of you might be wondering what's the point of a pamphlet when we've already entered the digital age? Well, the answer to this concern is quite simple; there still is a huge part of the population that doesn't have access to the internet. In other words, when you run a business, you don't just cater to your internet audience but you also focus on the ones that know you locally.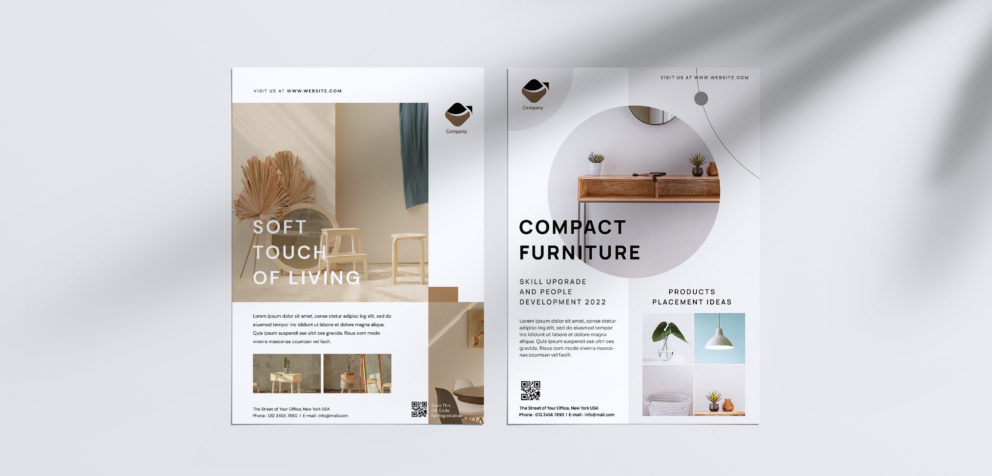 Whether you just launched a product in the market or are providing a service, you need to design some great pamphlets to get the attention of your audience who can later turn into your potential customers. If you are here today, it's probably because you do know why pamphlets are important and now you just want to know how to make a pamphlet.
Well, if that's what you are here for then this is the right place! Not only will we guide you on how to make a pamphlet but we'll also tell you about one of the best online pamphlets that can work wonders for you.
Advantages Of Pamphlets For Businesses
Before we get into the question of how one can make an impressive pamphlet or design a great brochure, let's first jot down the advantages of printing one:

It's A Cost-Effective Way To Get The Attention Of Your Audience
Yes, digital marketing is important and yes your strategies do matter. However, you do know the fact that these things can cost you a lot. On the other hand, there are print advertisements that are still considered cheap. Not only is it cheap but it's also an effective way to show your foot audience that you care about them.

You Can Get Creative
The best thing about creating a pamphlet or a brochure nowadays is that you have several online tools that can come in handy. There are some great online platforms that offer simple drag-and-drop pamphlet templates. What's even more amazing is the fact that there are thousands of different pamphlet design options for you to choose from. You can get really creative especially when you pick a tool that offers customization where you can add your brand logo or other graphics.

Long Lasting Impression
One of the most important benefits of pamphlets is that they can help you create a long-lasting impression on your customers. Especially if you compare it with what social media marketing brings you, you'll see that pamphlets are more effective. The reason is that people scroll through their news feeds every second which means that once they see an attractive post of your business, chances are that it will be lost in the crowd of other businesses and other posts soon. However, when someone has a pamphlet of your product or service and if someone finds it really attractive then they might save it somewhere. In other words, they can have access to the pamphlet again but they probably won't be able to find your post online again even if they liked it a lot.
Tips That Can Help You Create A Great Pamphlet
If you want to create a pamphlet now, it's great and we've already mentioned all the reasons that explain why it's better than other marketing efforts. However, just like your online posts, you have to put in a lot of effort to make an impressive pamphlet. This is what we are going to talk about now.
Here are a few tips that can help you make a good and creative pamphlet that can wow your customers in no time:
1. Pick The Right Pamphlet Design
You can easily search for a good brochure template or a pamphlet template on the internet. The best part is that most of these templates are available for free. But people often make the mistake of taking their decision in hurry. They pick the first template they see and that's where things go wrong. You have plenty of options online so why not take some time to explore them first? This way your chances of finding the right template will increase.
2. Choose The Design That's Relevant To Your Offer
The next important tip is to choose the template or the pamphlet design that's relevant to your business, product, or the service you are offering. Relevancy can play a massive role in attracting your customers so you shouldn't overlook this factor no matter what.
3. Be Creative, Be Unique
When designing a pamphlet online, make sure to use your creative skills but also make sure to be unique with what you are creating. It's all about thinking out of the box to get your customer's attention and make the best out of your skills.
4. The Content Matters
Yes, the template does make a huge difference but at the same time, you have to focus on the content of the pamphlet. Your content is what will get you the kind of attention you want from your customers. Just make sure to play with words in a way that the other person is convinced right away to buy your product or use your service.
The Best Online Pamphlet Maker 2021
Now that you know what difference a pamphlet can make for you, it's time to learn about one of the best and the most talked about online pamphlet creators. Publuu.com is what you need to start using right away if you want some impressive and easy pamphlets for a business announcement or product announcement.
Publuu.com is right reasons because it's one impressive online pamphlet maker that can work wonders for you. From the template designs to the fonts, the colors and the option of customization, each and every feature of this pamphlet creator are top-notch.
Here are some features of Publuu.com that might convince you to try it right away:
Easy and simple pamphlet maker
Great customization options
Secure your pamphlet with a password
Share with multiple clients all at the same time
Track the pamphlets
Monitor the results of the pamphlets
It's mobile-friendly
Benefits of Using Publuu.com to Create Pamphlets
Publuu's live pamphlet example
Now that you know the features of this amazing online pamphlet maker, it will be easier for you to understand why we want you to try it. Here are some detailed benefits that you need to know about:
1. You Get to Customize Your Pamphlet
One of the best things about Publuu.com is that it offers the feature of customization. Now, this isn't something you get with all the other pamphlet creators online. With Publuu, you can add your brand's logo, change the color of the background and you can even add images of your choice.
2. Track And Share Option
Once you are done designing your pamphlet, you can then share it with as many clients as you want. It's easy like "drag and drop" or even easier. To share interactive HTML5 magazines, you just need to send the generated URL to your readers. Your link can be sent by email, posted on social media or wherever you want! It is definitely much easier than uploading a regular PDF as an attachment. Interestingly, this is a very convenient solution when you want to share your flipbook on social media, because most social media platforms do not support regular PDF file.
Publuu.com is not only simply sharing but you also have the option to track pamphlet, check which one of your clients has opened it and how much time has he spent on each page. You can also see which links were clicked on.
3. Content Protection
Whether it's a brochure or a pamphlet, you can secure your content by setting a password on your file. This way, you get to decide who has access to your pamphlet and who hasn't.
Conclusion
Now that you know about one of the best pamphlet makers online. Now, it's time for create a pamphlet. We assure you that Publuu.com will win your hearts and give you all the features that you've been looking for when creating pamphlets. The best part is that it's very easy to use so you won't have to go through any hassle at all. Try it right away and see how amazing the results are!
You may be also interested in
"Pamphlet Design Ideas Examples"
"The Best Online Brochure Maker"
" The Best Online Brochure Templates Website"