MENU
How to Make a Magazine Cover With a Template?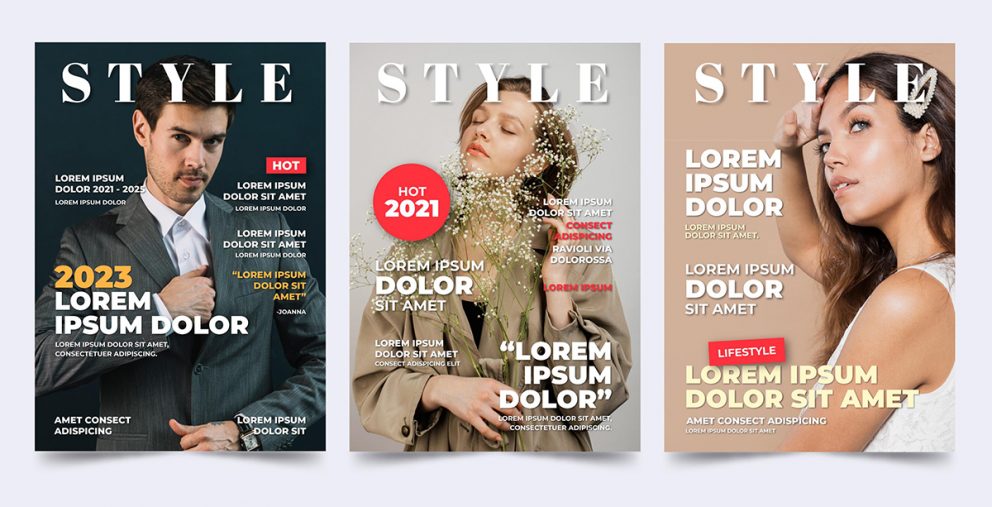 Success depends on your ability to make an impact.
Your marketing materials, in particular, need to stand out. Take a look at magazine covers. They're colorful, eye-catching, and they always attract customers. Designing a magazine cover is no different than designing your products. But why waste time when there are templates available online?
A good magazine cover template can help you avoid common mistakes, such as poor kerning, or unwanted white space. But have you thought if there's a way to make your magazine look even better?
With Publuu you can make your PDFs look like a printed magazine, like an example below:
Publuu's magazine example
What is a magazine template?
Magazine templates aren't your ordinary website templates. They're professional and sleek and are truly unique. Have you ever seen a website that just looks amazing? Chances are that website was made using a magazine template. That's because even though these are templates, they are often custom designs.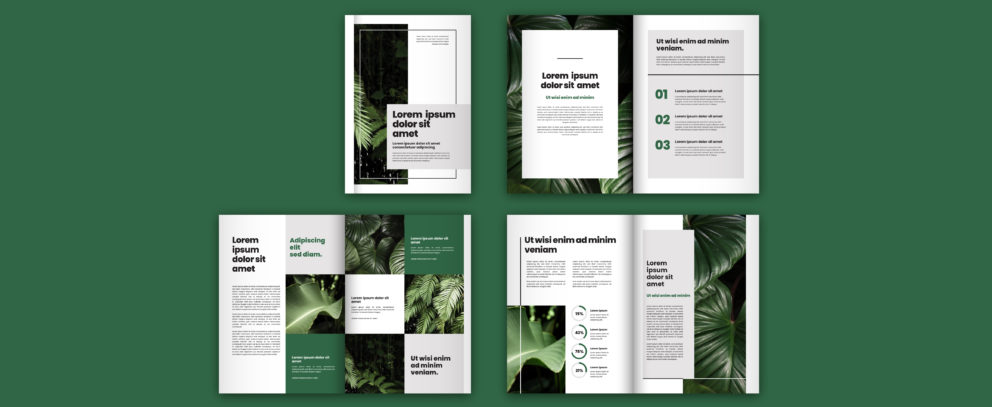 Magazine template example, source: freepik
But, a magazine cover template is more than just a pretty face. A clean design paired with an engaging story will speak to your customers in a way that corporate templates can't provide.
Some folks think that professional-looking template sites like these take a lot of work to put together. That's just not true. Using a magazine template is kind of like hiring an interior designer for your living room.
A magazine template is something that you can point at and say "yeah I made this". From a design standpoint, it means that you'll have complete creative control over both the composition and the look of the template. You get to completely reinvent the wheel every time. It essentially gives you a blank hard drive on which you can create a new operating system
Do you know those websites sites that you just can't help but visit again and again? Most likely, they were made with a magazine-style template. And now you can have the same great look on your site.
Magazine cover template for everyone
What is more interesting than reading a new magazine every week? Having your own magazine, right? But, in order to make one, you will need one of the professional templates designed for magazines. And usually, those magazines come with expensive price tags.
But nobody will stop you from having them for free.
Free magazine cover templates that you can find online
There are several templates to help you create your own magazine and have a great cover. You will find various themes, different styles, and gorgeous color combinations.
Issuu is a platform for digital marketers. While their paid plans offer services for social media marketing, their free resources are available to anyone.
If you're looking for a magazine cover template for college, school, or social media then look no further. Issuu has you covered.
But if you feel that it's still not enough, you try your luck with Adobe products. They offer a variety of magazine, catalog and brochure covers that are free for personal use.
But, if you are looking for a magazine template that is truly unique, maybe you should consider creating your own?
Publuu.com- Online Magazine Maker (Recommended)
Would you like to create a magazine cover in an effective and beautiful way? With Publuu you can easily create a magazine cover that reads like a real thing.
Creating an online magazine for your social media and school projects couldn't be easier with our built-in features. Our flipbook generators are used by students across the world! Simply upload your finished magazine and enjoy a variety of visual effects.
Publuu's company presentation example
What if your project requires you to publish your work online?
An online magazine is a great way to go viral. By making one for your project you give it social media visibility, make people interested in it, and have a chance to go viral on Reddit or Digg. An online magazine for students can be used for school projects with very little effort.
And the best part? You can test it out for free. Just click here and claim your free account.
How to make a magazine cover template
As an independent blogger and the owner of several blogs (local, lifestyle, blogging related), I love making new posts. Some articles take longer to write than others. Finding the right topic is a big challenge for me and it's not an easy process. It might get harder in the future since I'll need to write higher-quality content with more and more competition in my niche.
That's why I created this short list of tools for designing a magazine cover template, to help fellow bloggers with this task. After all, most of our visitors are visual people; they want to see something but they do not like reading. This is why magazine looks are very effective when promoting your blog articles.
How to make a magazine cover using Canva's templates ?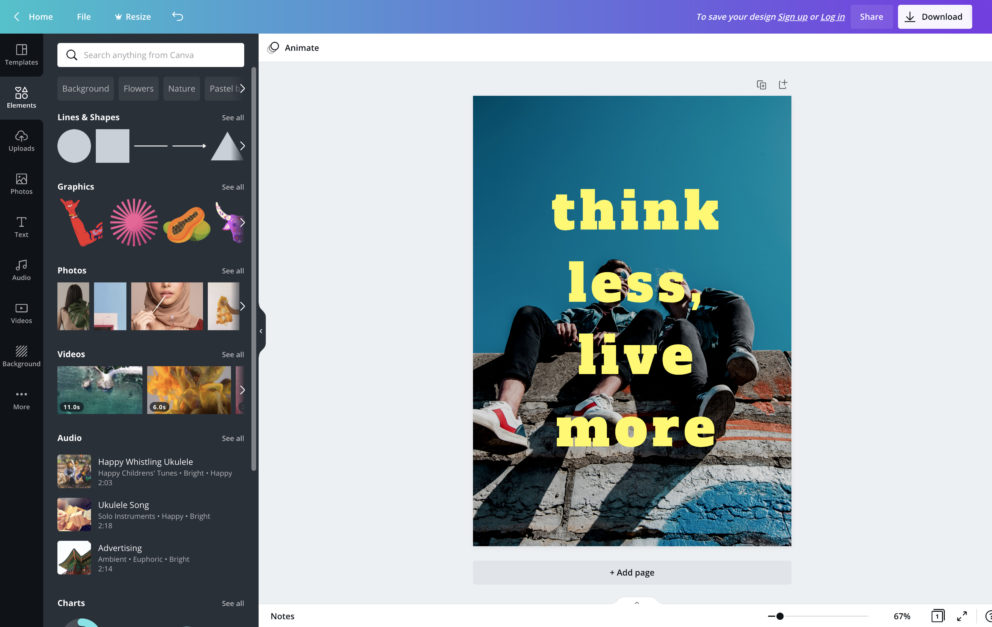 Source: www.canva.com
It takes a lot of time and effort to make a magazine cover design. But what if you could use a single template that you can edit and apply to almost any niche? Well, that's exactly how Canva came about.
Using an online magazine cover maker by Canva will enable you to create a professional and personal magazine in just a few minutes. Their templates come with many graphic and layout options. These layouts can represent your individual aesthetics and your brand's identity.
So check it out! Click here and see how easy it can be!
How to make a magazine cover using Adobe Spark?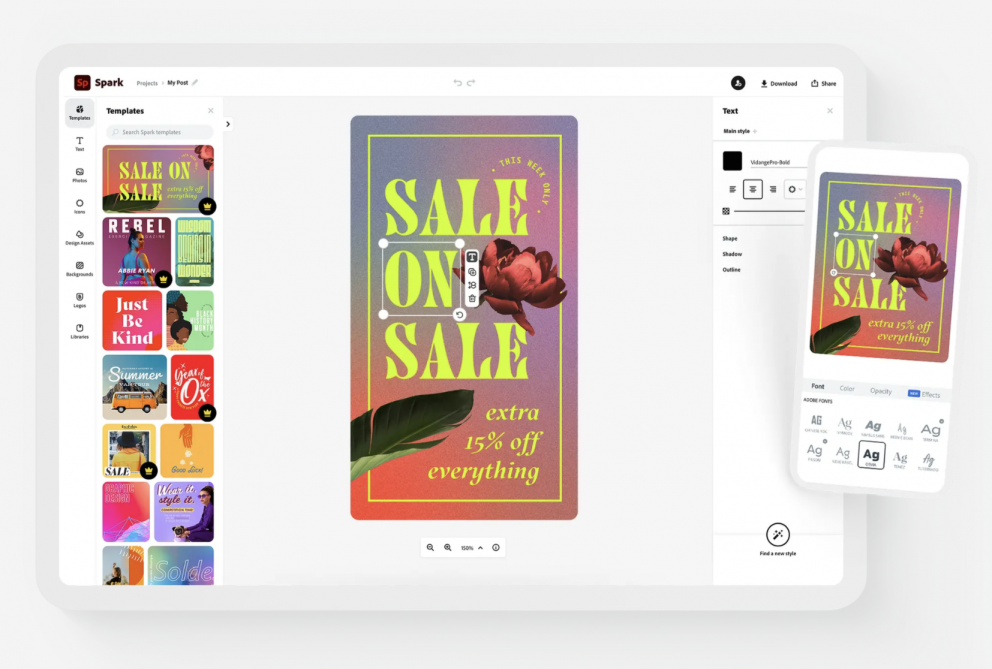 Source: www.adobe.com
Creating a magazine cover is an effective way of building social media traffic. Each magazine cover is an opportunity to enter into dialogue with your customer base and share your message with the rest of the world. Creating magazine covers in Adobe Spark will help you increase web traffic and market your business.
You can choose from a wide selection of existing templates or create your own. And while Adobe Sparks is a competitor to Canva it is not nearly as easy to use. You will need a background in graphic design, otherwise, you will get lost in the hundreds of features that this software is offering.
The flips side is that while it's difficult to make a single template, the ones that you will get out will be unique and one of the kind. So if you are looking to test your design skills in a professional environment, you can click here for a free trial of Adobe Spark.
What do you think of our examples? Have you tried any of them before?
Author: Krzysztof Radzik
You may be also interested in:
"How to Create Interactive Magazine?"
"How to Start an Online Magazine?"
"The Best Digital Magazine Publishing Software"