MENU
Invitation Maker – the Best Software to Create a Stunning Invitation

An invitation card is often the first sign to others that you want to celebrate an important event in your life. A perfect invitation card is essential to demonstrate to your family and friends how important they are in your life and that you need their presence and blessing.
It may happen in your life that you need invitations for formal events or a fun birthday party, but you cannot afford to hire a professional graphic designer or agency.
Fortunately, the perfect solution is waiting for you. There are many invitation maker apps available on the web that will allow you to create personalized invitations for birthdays, wedding anniversaries, meetings, or other events in just a few clicks.
With such an invitation maker you can create custom invitations quickly and hassle-free using the free templates available on these sites. It's easy to customize your invitation: with these apps, you can add words and photos to the ready-made invitation templates. You will also be able to easily make changes such as text typeface, text size, and photo resizing. You can also create your own invitations from scratch.
In this article, we will present the best programs for creating invitations and brochures, such as an online brochure maker, their advantages, and disadvantages, and how to choose the best free invitation maker app.
How to create a perfect invitation?
Your event invitation must address all questions about the specific event. You should answer all the whats, whys, whos, whens, and wheres – and a well-picked invitation template should help you out in this.
What should you mention in your invitation cards? It should be vital information, like the name and description of your personal or business event, the name of the guests of honor, of hosts and organizers, the location and time of the event, the dress code, and the deadline for RSVP.
You may also want to include less vital information, like the description of parking information children, guests, dining options, and special dietary requirements – depending on the type of event you're planning.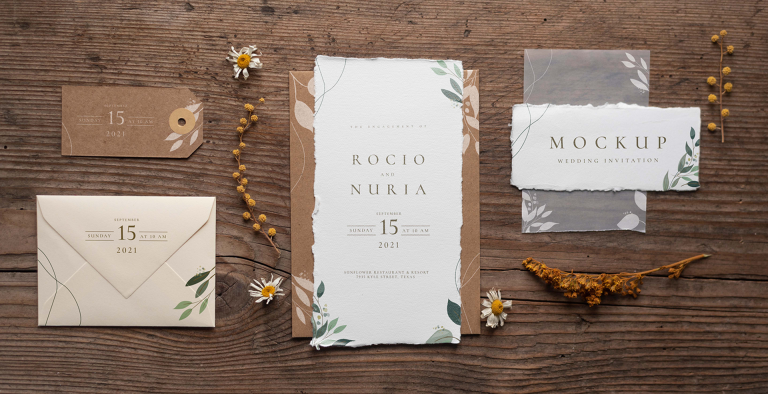 The formality of the event should be reflected in your language choice. For formal events, use formal language; for casual events, you should obviously apply the casual language.
"You are cordially invited to…" and "We request the pleasure of your company…" are just some common phrases used in formal event invitations. On the other hand, "Join us next month…" and "Don't miss out on this…" are examples of more straightforward language used in casual event invitations.
Of course, there are exceptions to every rule. A business lunch can be relaxed, and an award ceremony can be lighthearted. Make sure the language is appropriate for the theme of your event and match the invitation template to the opportunity.
What is the finest birthday invitation maker?
Publuu is a powerful software for creating online publications. With it, you can transform static PDF files into interactive brochures. Whether you want to create a brochure for a birthday party, a wedding ceremony or other important event, Publuu's intuitive and simple service will meet all your needs.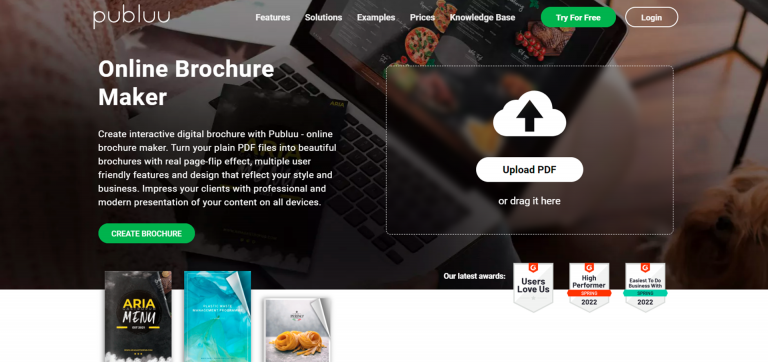 You can create a stunning invitation from the template in a service like Canva or a program like Microsoft Publisher, then convert it to an interactive brochure and share it with family, relatives, and friends. With multimedia features, you can add atmospheric music or videos, and galleries that will interest all recipients.
Embedding multimedia, videos, and links in your invitations allow you to ask for RSVP responses, and invite your friends and customers to related events. You can monitor whether your invitations are opened and request a response, and you can easily share your content on social media.
The best wedding invitation maker software
Canva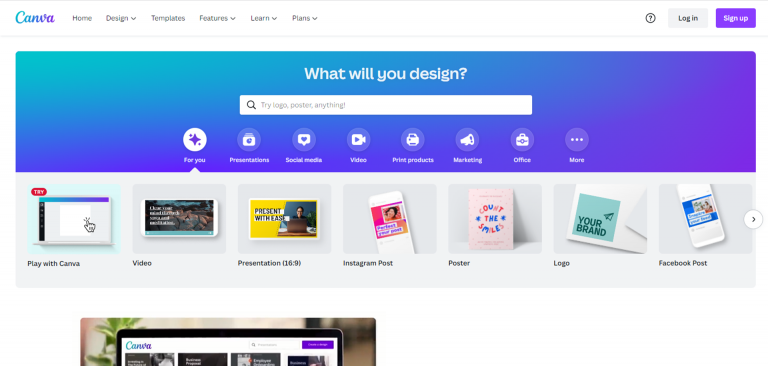 Canva is a prevalent solution for many designers, small businesses, and strangers, it can offer countless creative ideas to create invitations for the special moments in your life. Creating the perfect wedding invitation requires a personalized approach and a lot of creativity. So, with the services offered by this free graphic design tool, you will be able to create the perfect wedding invitation.
Due to the ease of using this software, you can create your dream wedding invitation in just a few clicks. All you have to do is select a template and then add your own images and content to it or use thousands of templates, images, graphic elements, and examples.
VistaCreate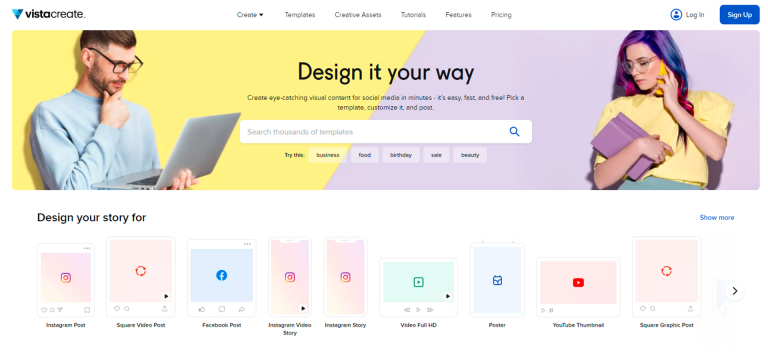 VistaCreate is an excellent program for designing invitation templates for both personal and business use. With a high number of templates, the entire application is perfectly designed and functional. VistaCreate streamlines the design process and allows you to create personalized invitations.
VistaCreate, like Canva, has many very user-friendly features. You can use the drag and drop interface, resize your designs, and fit them into any format,
There are over 30,000 templates available on VistaCreate, which you can easily customize. You can also create your own designs and templates, upload your own images and fonts. You can use VistaCreate on your computer and smartphone.
SmileBox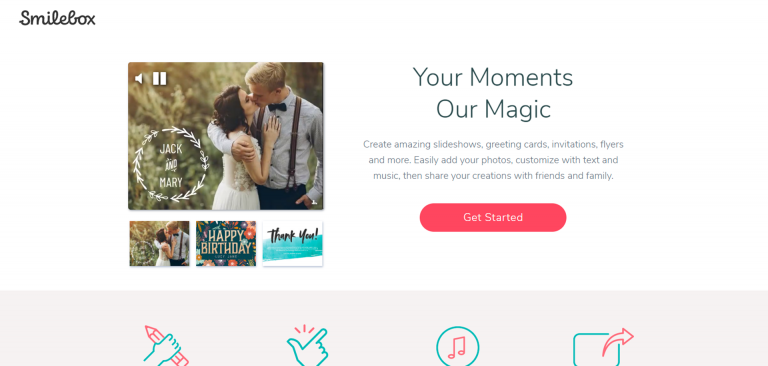 One of the best programs for creating invitations online is Smile Box. Thanks to this invitation maker you can create invitations, albums and slideshows can be shared. What's more, Smilebox works with video messages, allowing you to post them to social media.
This free video editor has a large library of templates – from informal to lavish. With the RSVP tool, this program allows you to track your guests' participation in the event with your online invitations. You can also send reminders to your guests before the event itself.
Free invitation maker software – examples
To create beautiful invitations and design graphics you don't have to use a commercial tool – you can find some great free invitation design software offline.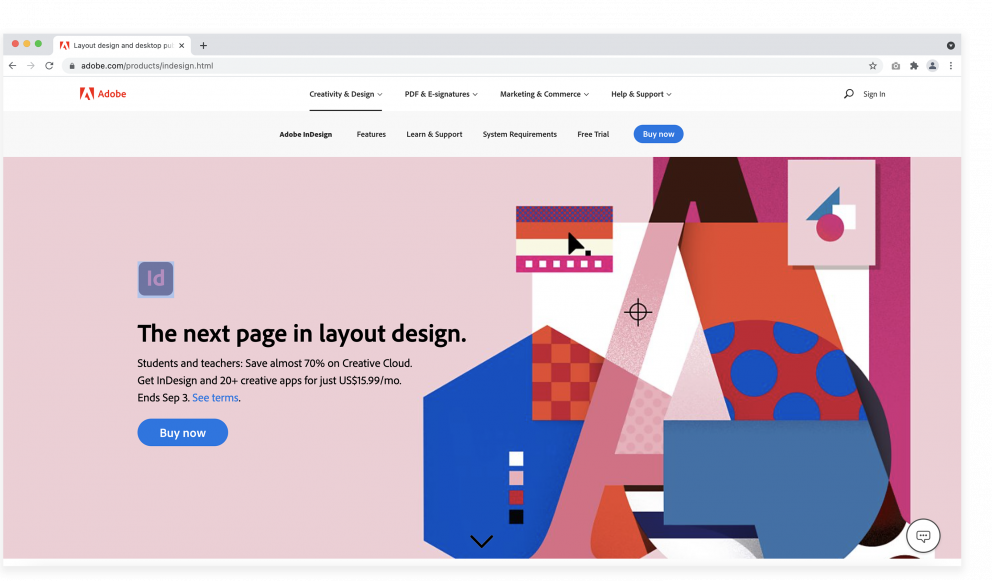 One of the best tools available for you is InDesign – this vector graphics lets you work with a blank canvas to create any kind of invitation using numerous shapes, effects, and other interactive elements.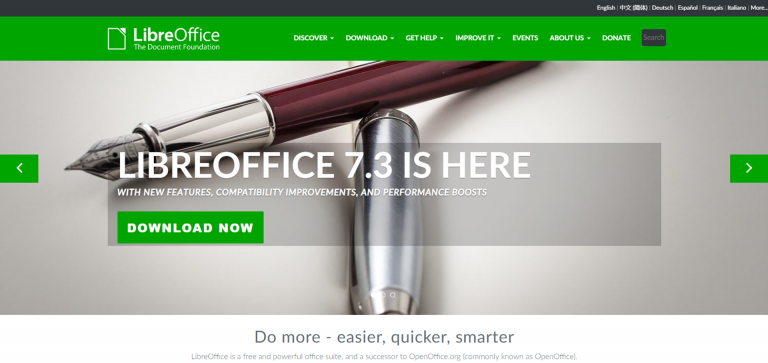 You can also use software like Libre Office or Open Office to create simple graphics – Libre Office helps you manage fonts or cut your card to the standard invitation size. You can use a graphic editor like GIMP or Paint.net to add and customize designs to invite others to your party.
Invitation card maker apps

Greetings Island is another great free invitation maker, which can allow you to design beautiful invitations, print them and send them online. Like more general programs, it offers you to upload your own photos and work with easy-to-use templates. You can use this app using Google Play or the Apple App Store.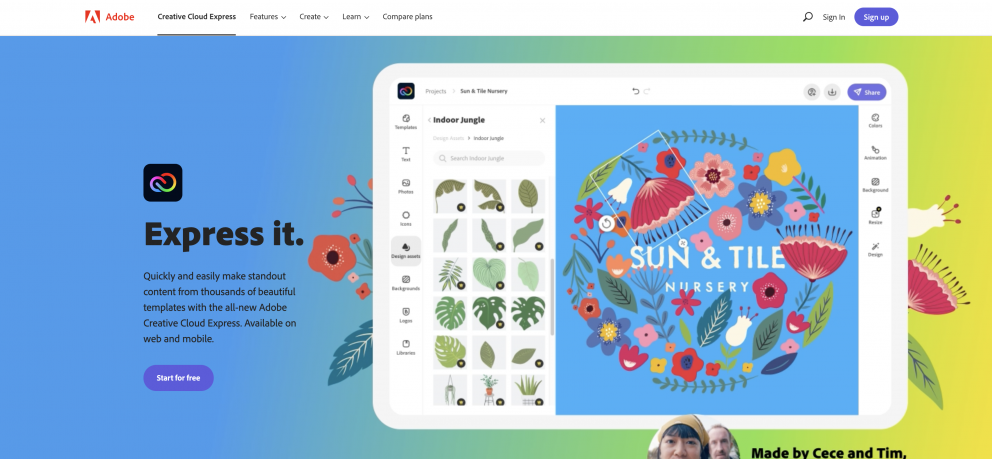 Another great option for invitation design online is Adobe Express. this free invitation maker with online invitation templates lets you design invitations, create your own ideas, add photos and easily save the finished design as a PDF. Many people find Adobe Express easy to use and less complex than other Adobe products like Photoshop.
Free online birthday invitations templates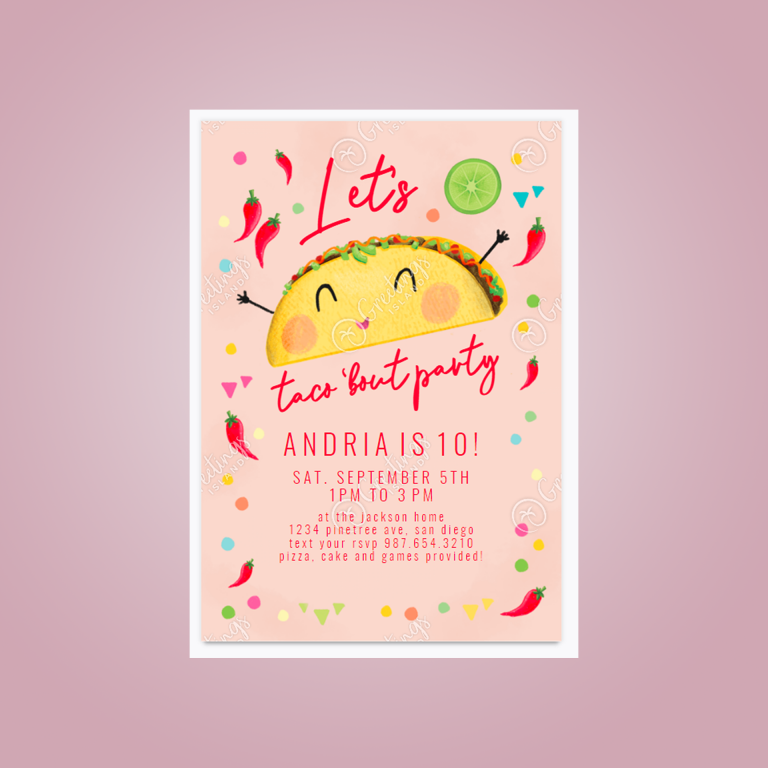 This amusing template is perfect for both children and adults.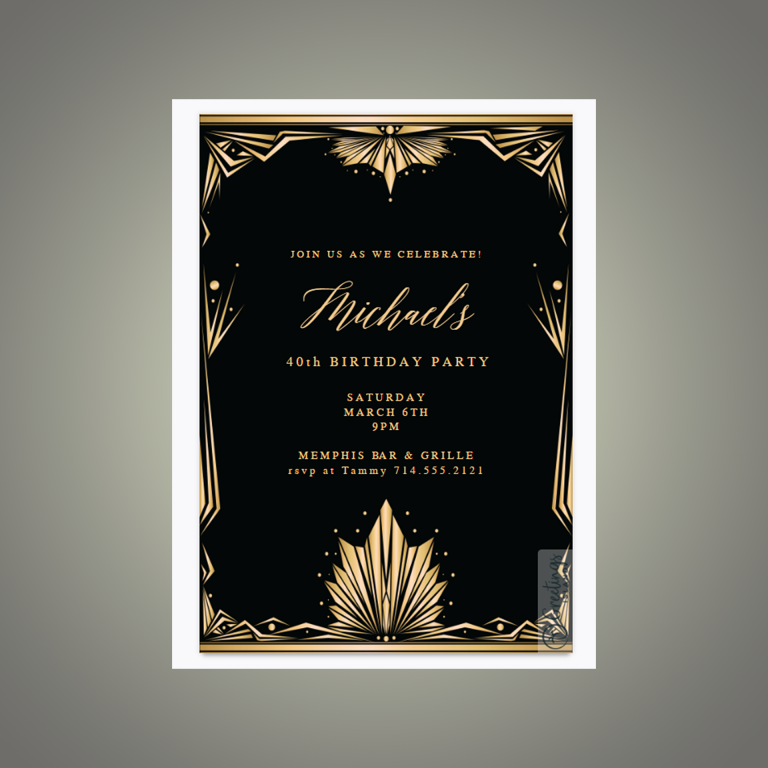 You can use this mature, stylish template for free to prepare an adult's birthday party.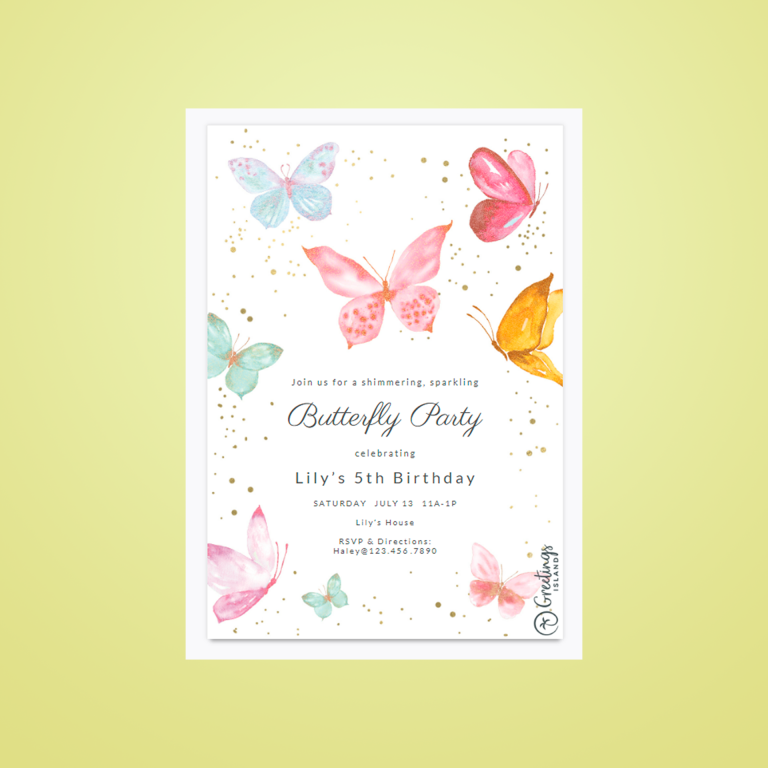 The sweet butterfly theme will help you attract the guests' attention.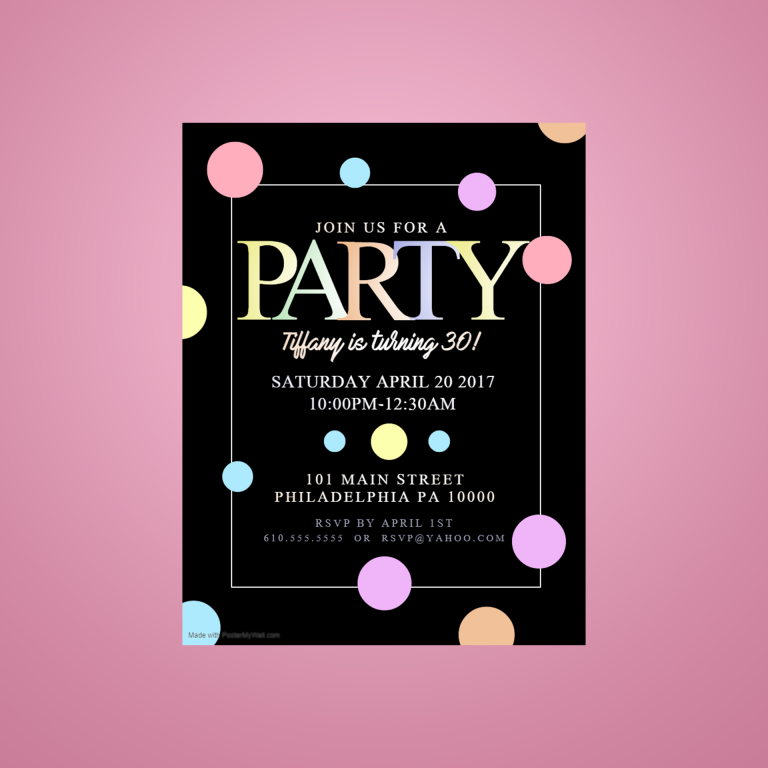 This party poster helps you stand out thanks to the unusual invitation size.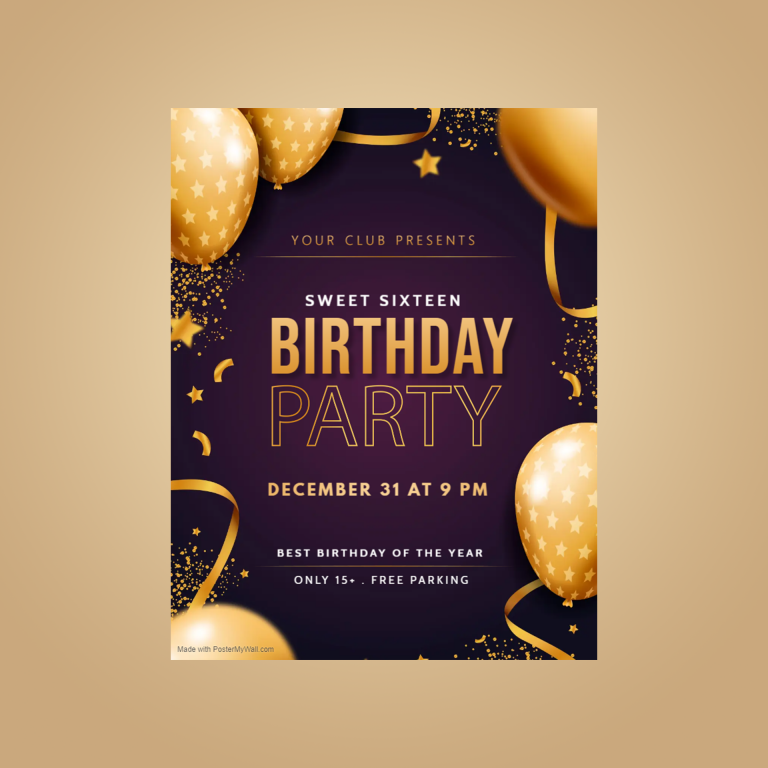 This flashy invitation will make your party unforgettable!
Wedding invitations gallery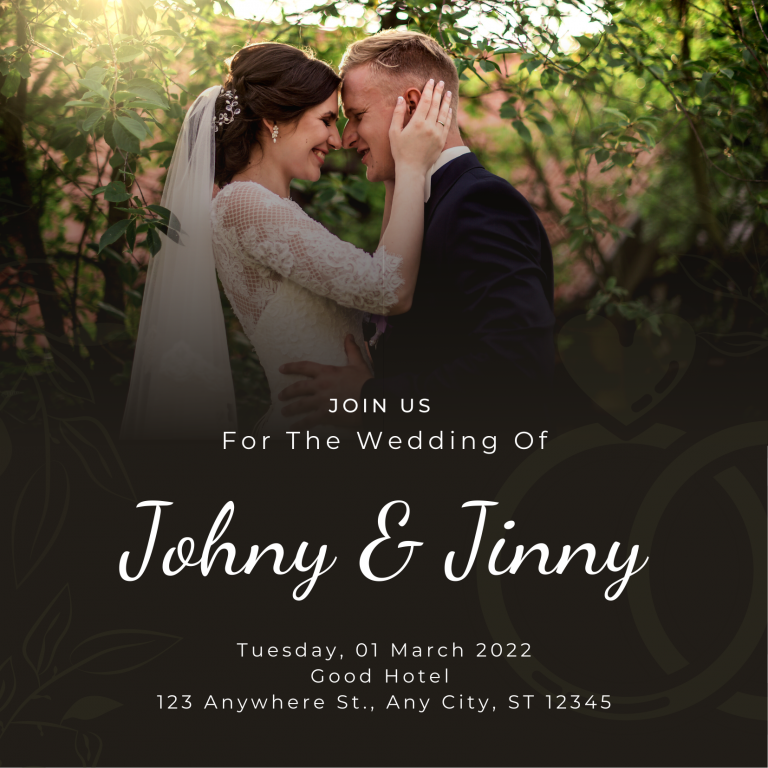 This lovely template is easy to customize and very intuitive to distribute.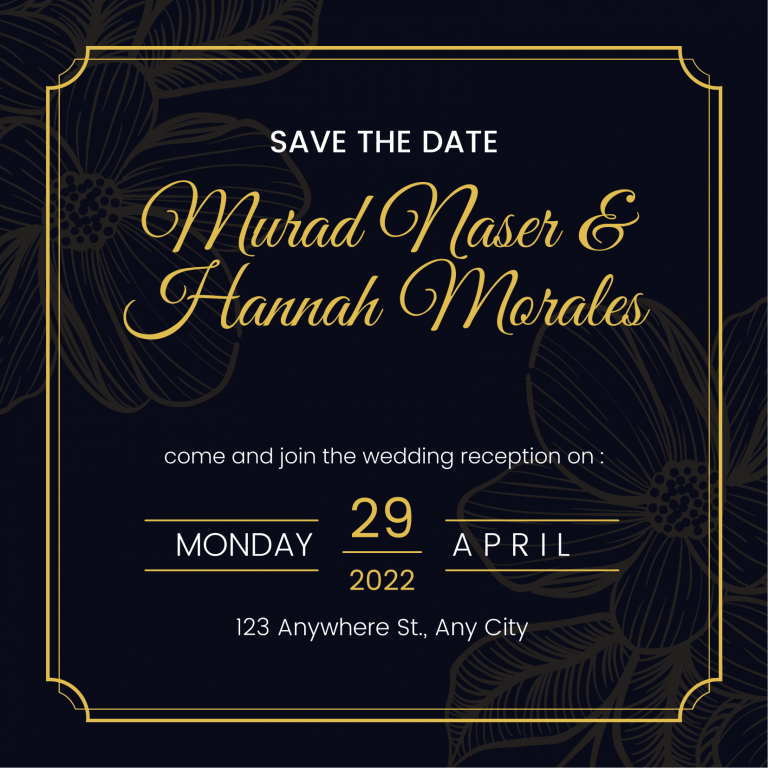 You can use this square invitation for other occasions as well.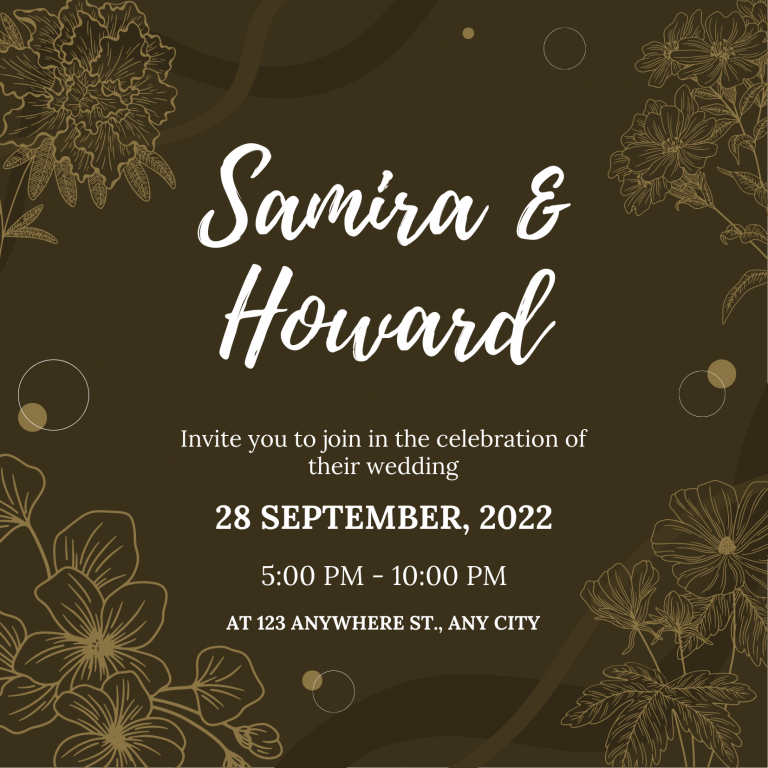 This neutral brown template is very user-friendly and easy to customize in Canva.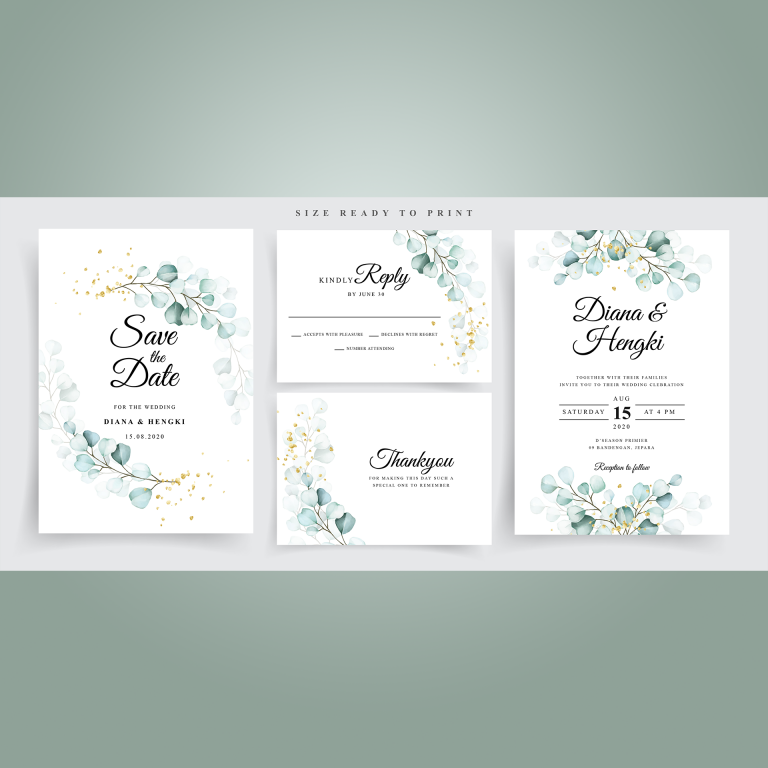 Floral motifs make these vector templates very friendly and soft.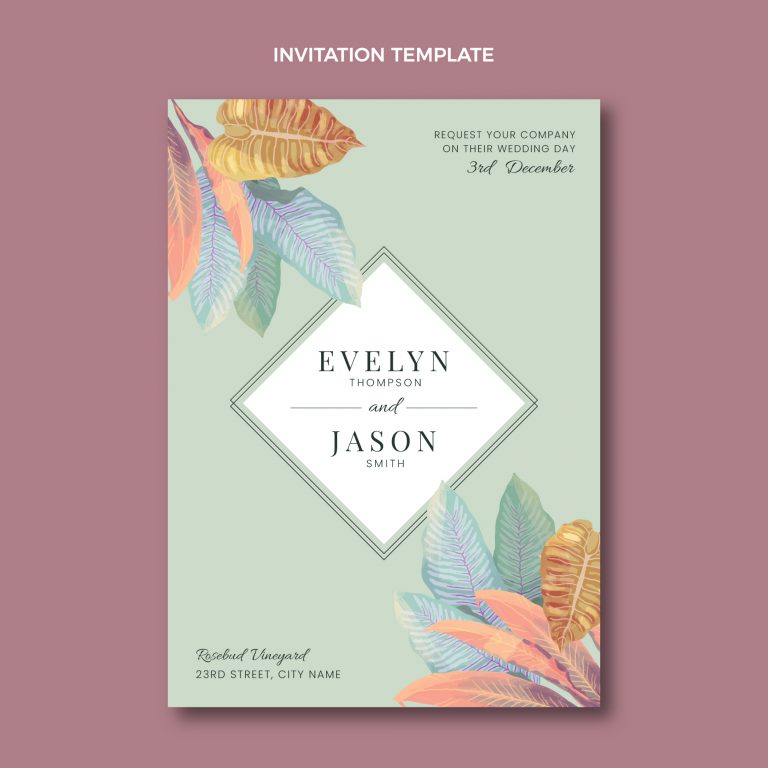 You can use this elegant template with a vector art editing program like Illustrator or Affinity Designer.
You may be also interested in:
10 Unique Wedding Brochure Templates
The Best Online Menu Maker Software for your Restaurant
Top 8 Holiday Card Maker Software