MENU
How to Make a PowerPoint Presentation That Will Stand Out?

A lot of people are still hanging onto PowerPoint.
They say it's easy to use and create presentations. Whether that's true or not, you still don't want your presentation to look like everyone else's. The best way to ensure that your presentation is just as good as the thousands of others is to learn how to make a PowerPoint presentation that stands out.
In this article, we will look at different ways to make your presentations stand out.
Making a Powerpoint presentation – the easy way.
One of the reasons people don't make a PowerPoint presentation is because they think it will be a hassle. However, you can actually make a PowerPoint presentation with very little time and effort by doing it the right way from the start. In this section, you will learn a quick way to make a PowerPoint presentation from start to finish in about fifteen minutes. Or even less!
Get your ideas out on paper
PowerPoint is a great tool for facilitating brainstorm or getting your ideas out on a topic. However, it can be hard to step away from the computer.
But, you can't have a clear vision of anything until you have a clear picture of it yourself. You may want to grab a pen and paper as you begin your journey into the world of Business Plan Writing. For it is only by getting your ideas out on paper that you will truly be able to clarify them.



Determine how you want your information to be presented.
You probably have already chosen a topic for your PowerPoint presentation. Now it's time to determine how you want your information to be presented. This is where you can get creative.
Create a template for the design of the PowerPoint.
There are many different ways of creating a template for the PowerPoint slides. You can start with different fonts, different colors, different pictures or you can even use borders that will define your slides. The design of the template will be defined by your company approach.
Put it all together in a PowerPoint presentation
You have your outline, you have the topic, you have the goal for the presentation. Now it's time to put these three things together.
Make presentations even easier – use Publuu
When thinking about how to improve your presentations, I bet you also think that you don't have the skills to create something spectacular. But, if you are using PowerPoint, it's possible to make PowerPoint presentations even better. How? Use Publuu instead.
Use Publuu to create an interactive flipbook. Let Publuu replace Powerpoint. One of the most popular features that customers love about Publuu is the ability to create flipbooks out of PDFs.


Publuu's presentation example
View more presentation examples

A flipbook doesn't look like a regular document – it has a very realistic feel to it and is conversational in nature. Pages flip with a satisfying animation and sound that resembles a real book!
A great way for engaging slides transition!
How is it better than PowerPoint?
It's simple.
With PowerPoint, you are only getting presentation slides. With Publuu you are getting presentation slides and so much more.
Use Publuu's flipbooks to share your ideas in a group chat, work email, and your LinkedIn page. All you need to do is to post a single link. No signups, no sharing of Gmail addresses. Just one message and everyone can see.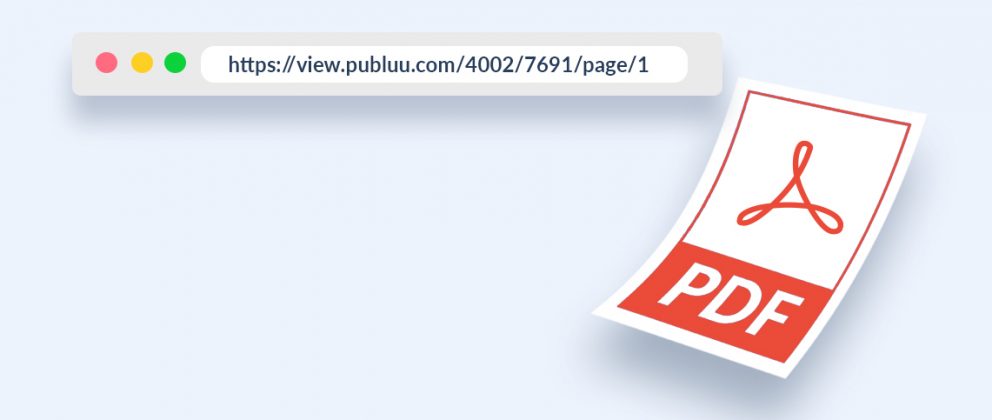 If you'd like to try out a new way to communicate, try Publuu by clicking HERE.
Tips for making PowerPoint presentations for business purposes
PowerPoint presentation is a great tool for marketing and branding efforts for businesses using Microsoft Office. There are plenty of templates, backgrounds, images, and effects you can use. You may feel overwhelmed by the selection of options available to you as a business owner or corporate employee. But in this section, we want to help you make better PowerPoint presentations.
Go for standard templates
PowerPoint templates allow you to present your business case in a professional yet creative way. And while the standard templates might seem a bit boring – they serve their purpose. When it comes to business presentations, it's best to stick with what's working.
Use bright colors for your first slide
Your first slide is like your first impression. It really matters – don't underestimate that opening! It catches the attention of viewers and makes them want to know more. Use colors that are natural or go for brighter colors. They will set the stage for your whole presentation.
Be clear, be conversational
You've got your idea for the big presentation, but now it is time to put together something that is neat, organized, professional-looking. A clear, organized presentation ensures that everyone is on the same page. But, if you keep things too complicated, you can lose your audience. Keep it simple.
Keep one thing per slide
Keep one idea per slide. It's a good rule of thumb. This will make it easier for your audience to quickly grasp information and follow what you're saying.
How to create a PowerPoint presentation for education purposes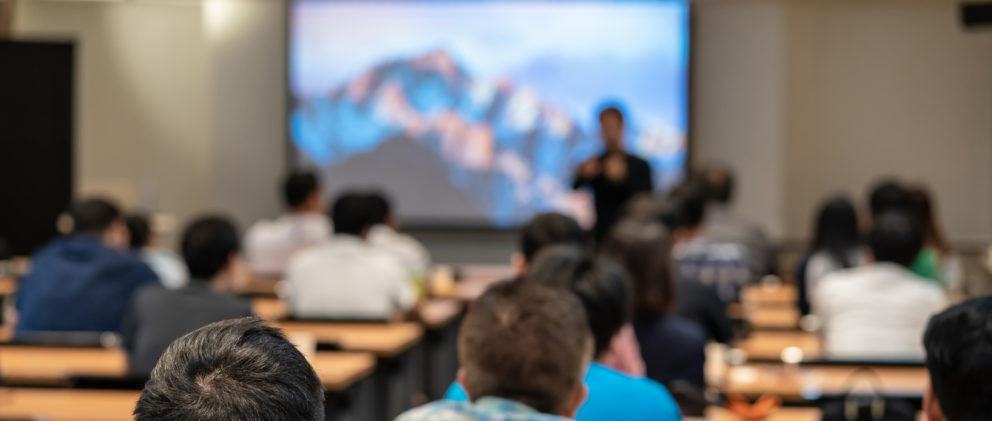 Are you looking for a template to make a PowerPoint presentation for school, college, or university? Maybe you've seen this popular slide format, but are not sure how to make one yourself. This section will teach you everything you need to know about the PowerPoint slides for education. Learn how to structure your slides and what elements to include in your slides
Decide on the purpose of your presentation
To make a PowerPoint presentation, you must first determine its purpose. There will be a variety of purposes for a presentation depending on the group to which it is being made. For example, the audience may be you your employees, teachers, or students. The purpose of the presentation may be to inform, persuade, or train. The content should vary according to the purpose of the presentation.
Before you begin creating a presentation there needs to be a clear understanding of how it will be used. Once the purpose is defined, you can start planning it out.
Brainstorm titles for each slide
There are four steps to creating a PowerPoint presentation: Brainstorm titles for content, choose the most suitable design template, create the presentation using the chosen template, and polish the final presentation.
Once you have the titles ready, you will see how to organize your information.
Create the content for each slide
Sounds simple enough, right? Well, it should be – after all, you're the one teaching. But remember!
Your audience is just learning. It's best to divide your teaching material into small portions – one thought per slide.
Start thinking about transitions
The reason that PowerPoint has become so popular is because of how well the slides looked. Nice fonts, colorful Clip Arts – they were just a part of it. Thinks about how would you like your presentation to change slides. Are you gonna go for a quick change? Or an effective animation? Explore the slide show tab to see just how many options are there.
Making a PowerPoint presentation – conclusion
Whether you are making your presentation for school, or for work, you have a challenge in front of you. We hope that our tips made it at least a little bit easier.
But, if you are looking to make a great presentation without PowerPoint – just remember that Publuu is here to help.

You may be also interested in:
PowerPoint Alternatives
How to Create an Interactive PDF With Just a Few Clicks
How To Edit a PDF File?