MENU
The Best Photo Album Maker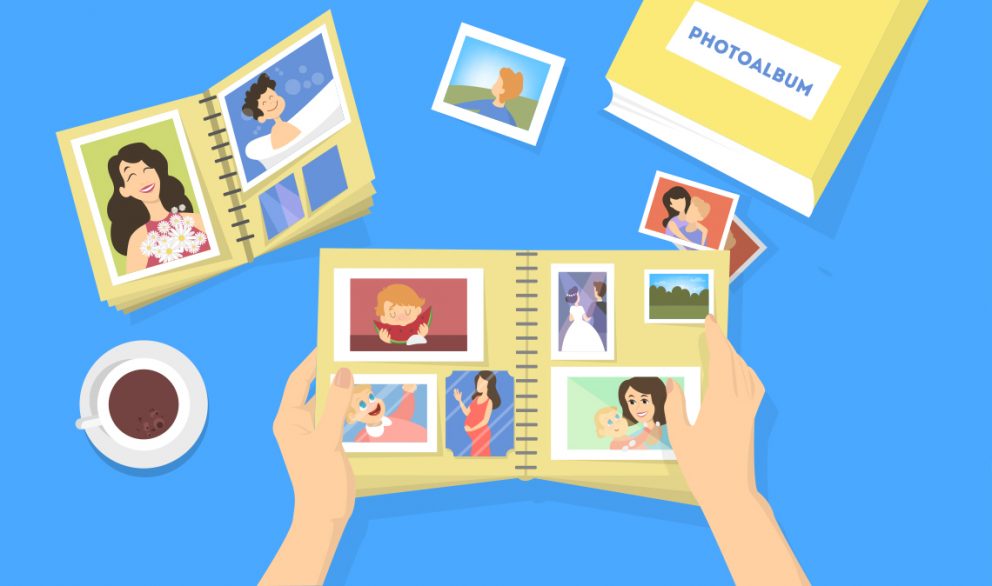 If you were able to take that long-awaited vacation, you most likely took a lot of photos. Many people are content simply to have been somewhere. When they want to show the photos to others, they simply pull out their smartphone and display the images on a small screen. Others may use a service such as Google Photo to upload their precious moments to an online gallery that they can share with others. People who want a tangible keepsake may create an online photo book in order to create a keepsake that will last for years.
There are numerous photo book creation companies on the market, and many of them provide competitive services or a variety of useful album templates. Artifact Uprising is very popular in the United States, but many companies compete to provide the best photo book services all over the world.
When looking for the best photo book services, it is tempting to go with the cheapest option. You should, however, look for a company that provides services and templates that best express your creativity and personality. You want your photo book to be visually appealing and something you'll be proud to show your family and friends.
Photo books – great idea for every occasion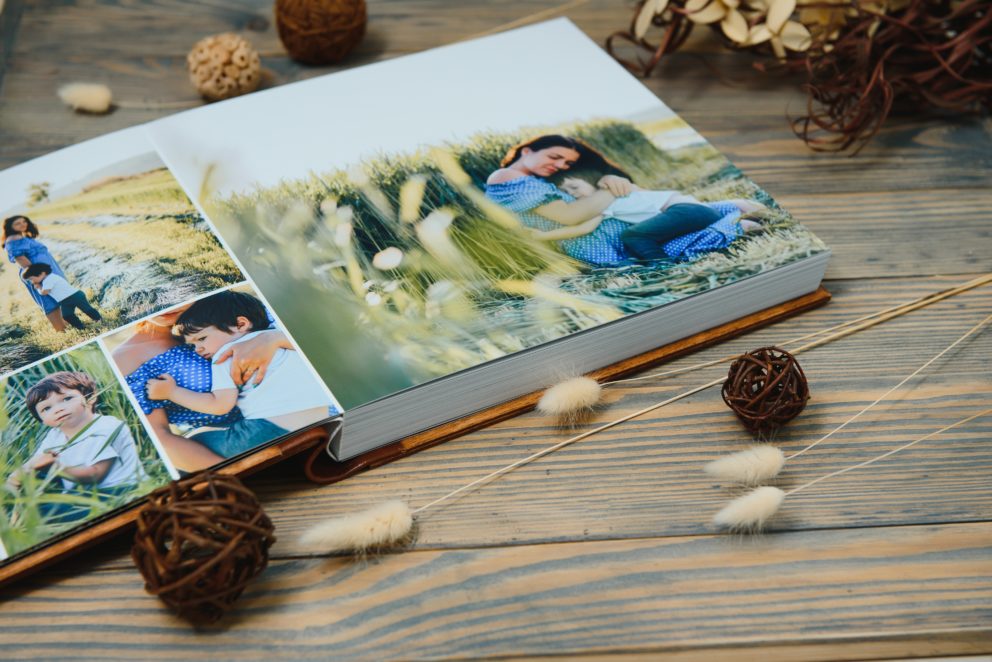 However, photo books do not have to be merely souvenirs of your travels. A photo album is the ideal gift for birthdays, christenings, Christmas, and virtually any other major occasion. A photo book can be used to commemorate a wedding or a graduation. Aside from being relatively inexpensive, photo books demonstrate that you value beautiful memories and have put your time and effort into creating something personal.
Photo books are more intuitive than any online gallery. A photo album you made and arranged yourself offers a return to great memories and is far easier to read and understand – especially for seniors or other people who are less tech-savvy – than apps or smartphones. Photo albums and photo books are simple to understand and can be always there for you. Creating a photo book is an art in itself – and it can be very satisfying.
Many of us are experiencing the same issue. We carry a camera that is far more powerful than any device from, say, 20 years ago, and when we take out our phones to take a picture, we never return to it. You might want to return to it later, but we rarely do, and we seldom appreciate that moment. Photo books allow you to relive those memories as you flip through the pages while sitting on the couch. A much better option, however, is to use Publuu to create a digital photo book.
What is a digital photo book?
You can use Publuu to combine the convenience of digital photo galleries with the look and weight of a physical photo album. A photo album online from Publuu looks and feels like a real one, and it even has a fantastic page-turning effect. Regardless of format, your photos can be displayed like real albums.
Photo album with custom background and menu buttons – website embed example

Photo album without background – website embed example
Publuu converts PDFs into beautiful HTML5 documents that look great on any screen, from smartphones to Smart TVs. To open a photo album, you don't need to download any additional apps; all you need is a web browser. You can, for example, open the Publuu – photo album on your smartphone and then cast it it to your TV screen to relive all of your cherished moments together with the family sitting in your.
You don't need to be a tech whiz to create a photo book; all you have to do is compile your photos into a PDF (perhaps using one of the tools described below, or simple software like MS Word). All you need to create quality photo books with Publuu is a collection of photos in a suitable document. Below you'll learn about the options – a photo book service can allow you to create a PDF for free.
When you upload your photo album in the PDF form to Publuu, it will be converted within a couple of minutes. Then you will be able to fully personalize your online photo album by changing the background, adding interactive features, an additional gallery, hyperlinks, and much more!
You can easily share your finished photo books with your family once it is complete. If you send them a link, post it on social media, or put it on your website, they'll be able to see your photo book even if they're hundreds of miles away.
The best photo books service
These are some of the best photo book service providers around – they create physical photo books. You can use their software or templates as inspiration when creating custom photo book online – and some let you also export or import PDFs. Many photo printing companies let you create beautiful photo albums in coffee table format, but very few of them let you also create a digital version of your photo book.
Mixbook



Mixbook is easy to use, with many possible options. It is easy to use the Mixbook software offering a lot of templates and clip art that enable you to create artistic effects effortlesly. You can create a photo book for hundreds of events, weddings, funerals, birthdays, christenings… This website offers other options beyond photo books, such as calendars or prints on canvas. Mixbook is extremely popular, available in the United States and EU, but don't enable you to download your photo book in PDF format.
Artifact Uprising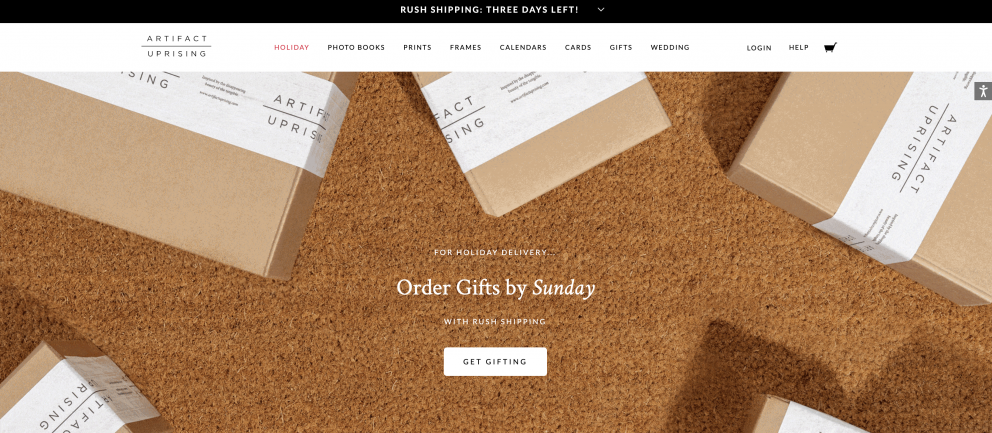 Artifact Uprising also offers many options: for instance, you can add wooden storage boxes to your photo books! The website also offers many photo book templates and a tool for creating books online. They were only American-based until recently, but some EU suppliers and partners now cooperate with AU. Unfortunately, this web site is quite expensive and only a basic PDF preview can be exported. They are an expensive photo book service, but they let you create high-quality photo books.
Snapfish

Snapfish lets you put your photos on everything, from mugs to fleece blankets – though this can make you lost on their website. Their photo book creation tool is easy to use and they offer quite a lot of templates and backgrounds for your custom photo books. Sadly, their European partners are UK-based which makes them an expensive option after Brexit. While they offer many discounts for first-time users, they do not let you export their photo book as PDF.
Blurb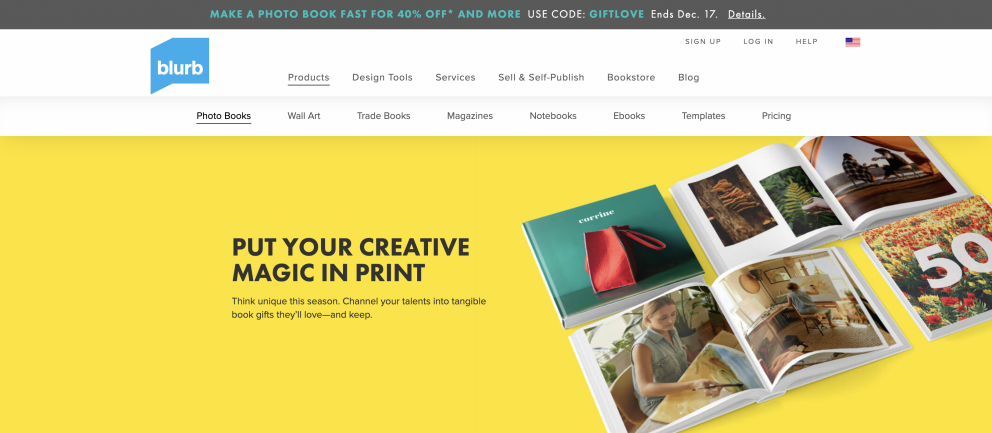 Blurb is not just a site to design photo books. It's whole vanity press combine. Their greatest advantage is their BookWright software, which can rival professional DTP programs like Adobe Indesign and is very simple to use. Blurb is active both in US, UK and EU, and it offers international shipping. Blurb is an interesting option – BookWright can export PDF in a bad quality for free, to serve as preview. They also offer a very low-cost option of exporting it as a high-quality document. You can create your photo book in Book Wright, export it to PDF, and print it out with Blurb and upload it to Publuu! It might be the best photo book solution for someone interested in design and e-book functionalities!
Amazon Prints
Amazon sells pretty much everything – including self-made photo albums. It doesn't offer a lot of photo book templates, but their main strength is being available pretty much anywhere. Amazon Prints can allow you to make other beautiful patterns, but they sell only a handful of varieties of photo albums and don't have many templates. They're not just limited to US, UK and EU, you can order their photo album from any site. Unlike Blurb, Amazon Prints does not offer the option to export your photo book as a downloadable PDF.
How to create a photo book yourself
Anyone can easily create photo books using a word processor like MS Word, Libre Office Writer or even Google Docs. You can just arrange them on a text page, and MS Word in particular offers many layers and image effects that don't look bad. You can use the Text Box function to add inspiring quotes, or clip art to add decorative elements. If you want a more visual option that lets you manipulate the images, use the presentation software instead, like PowerPoint, Libre Office Impress or Google Slides. Both word processors and presentation makers let you export your custom photo books to PDF format.
Mac users, as usual, have it easier. The excellent iPhoto program is not just a photo viewer. You can create a simple but high-quality photo book using only this software, which has a quite advanced Export to PDF function. There is no easy Windows equivalent (although Windows lets you print out photos, also as PDF)., but Google Photos lets you convert individual photos to PDF.
If you want to have access to even more clip art, best photo effects and other features, you can always create your photo book using Canva. Canva provides a lot of customization options and it is available online. However, its pdf export function is limited to a handful of pages and you will have to bind them together to create the photo book you want.
More difficult tools
If you're a semi-professional, you can use Adobe Spark. It's a social-media oriented app, allowing you to create graphics and other projects – including high-quality photo books. It's mostly geared towards casual users, unlike other Adobe software, and it has several good photo book templates. It's cheap to use, with free options for mobile device users.
The best photo book solution for users is, of course using professional software like InDesign or Affinity Publisher. They offer you great freedom but can overwhelm a casual user.
All in all it's fairly easy to create an online photo book from a PDF – true art is finding a company that will print out high-quality photobook. Perhaps it's best to stick to digital photo books with Publuu…
 
You may be also interested in
How to Make Photo Album Look Great?
How to Create Interactive Photo Album Online?
Photography Portfolio – All You Need to Know