MENU
Top 15 Business Promotion Ideas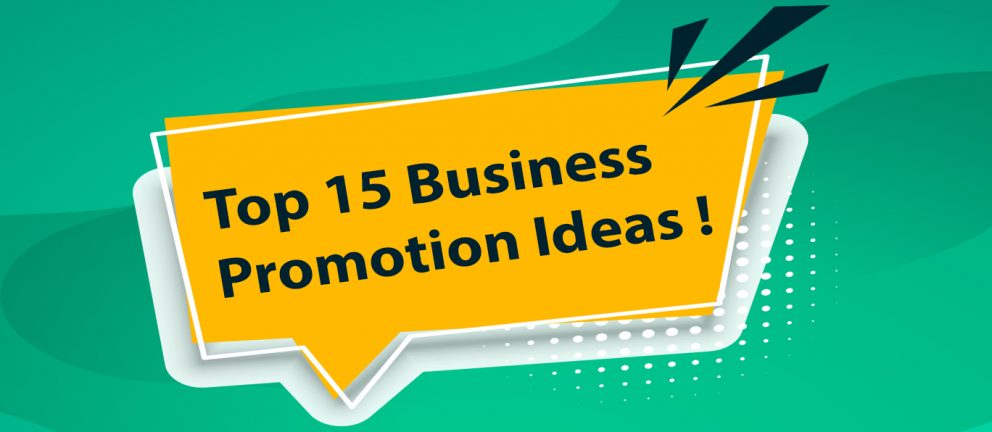 If you have a small-medium company, marketing it effectively is critical to its success. Marketing promotion generates leads, leads convert to customers, and buyers generate revenue. Nowadays, there are many marketing methods and business promotion ideas, so there is really a lot to choose from. In this article we present 15 business promotion ideas! It is a large dose of inspiration for everyone who is looking for new ways to promote business.
1. Flippbooks
Flipbooks are one of the best ways to promote your business and a popular method for distributing PDF documents online for promoting your business. Flipbooks look incredible on all sorts of devices, with fantastic visual effects such as turning pages and rustling paper sounds. Additionally, they are an extremely easy method to read and distribute PDF files with other internet target audience. Thanks to Publuu.com you can convert PDF files to outstanding filpbooks with a single click!
Flipbook example
View more online flipbook examples
It's a good idea if you want send nice and outstanding materials (for example a business proposal or your online catalog) to your potential clients.
You may customize the file by including hyperlinks, image galleries, or mp3 audio, all of which will be visible to your audience when you share the documents. There is no need for additional software, everything is done fully inside your browser.
Publuu is not only solution for converting .pdf file to flipbooks but it also provide very sophisticated document tracking solution.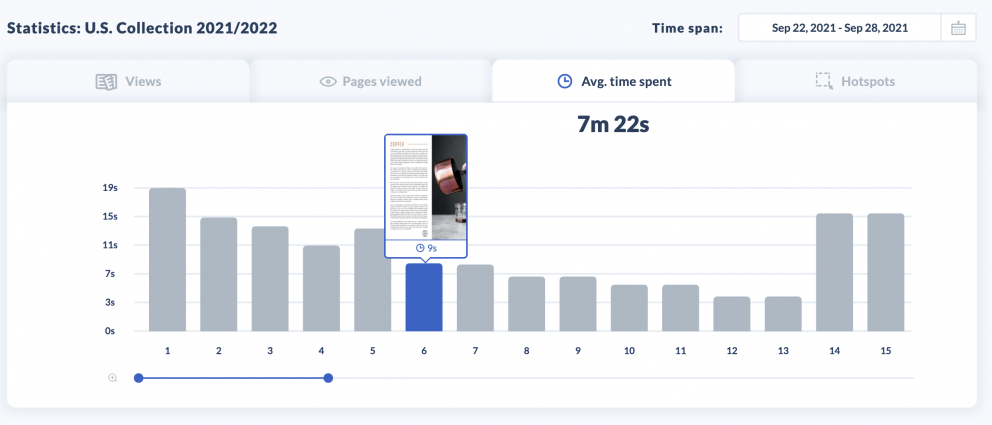 Another essential feature is the ability to monitor the PDF documents you share online – you can know how many people saw your pdf, if they clicked on the tracked links to your documents, and which pages in your PDF files are the most often seen.
Publuu simplifies the process of creating better, more intelligent papers. Additionally, you may trace those documents with the press of a button!
☛ Protect your files

Additionally, you may safeguard your papers with a password before to sharing them. This limits access to it to those who have been provided with the password. At any moment, you may change or deactivate your password.
☛ Share your PDFs in the cloud (on the Publuu website) with direct link
Sharing business promotion materials is faster than ever before. It does not matter if it is a catalog, offer, price information, leaflet or anything else. Just simply generate a link, then just send this link to the potential client and then you can track whether he has already read your document or not. If he opened your document (flipbook) you can track how much time he spent on it.
☛ Save your files as .pdfs and convert them into outstanding flipbooks for business promotion purposes.
On the majority of Windows operating systems, creating a PDF file is straightforward. Frequently, you already have a 'virtual printer' installed, and when printing a DOC or JPG file, you may use the "Save as PDF" option to create a simple PDF file. At times, you may need to download a similar free virtual printer program, but most of the time, producing PDF documents is rather straightforward.
To upload a PDF to Publuu, just create an account and choose the document from the user menu that displays which will serve to promote your business and help in many other promotions through flipbooks. It will be instantly uploaded on the site and converted to a flipbook format. Then you'll be able to distribute PDFs without restriction.
2. Social media
Build your community
Of course, you can create your community using your personal profile (gaining friends or followers), or you can create a special account, e.g. a fanpage on Facebook or a page on LinkedIn.
Posts regularly on social media
Regardless of whether you use Facebook, LinkedIn, Twitter, TikTok or Instagram. Try to be constantly in touch with your community. Post regularly, reply to comments, check which posts are more engaged.
To grow your social media and promote your business following, you must be an active member of the community. Your community will appreciate what you do. Regular high-quality content will help you build a loyal community and at the same time encourage more people to join your community.
Try marketing "tricks" in social media and use your creativity
Social media promotion can take many forms. Among other things, try the following tricks:
Promotion on Facebook groups.
Send friend requests on LinkedIn.
Use "In mail" message option on LinkedIn.
Tag the right people on Twitter, Facebook, Instagram or LinkedIn.
Use comment option below popular posts.
Use viral post to reach a large number of users without any budget. This is cheap option but creativity is necessary for this idea.
And a lot more….social media offers a lot of opportunities but creativity thinking is important when you want gain good results.
Today in social media very important could be "Stories" function
Instagram Stories are 24-hour scrapbooks for your account that you can update throughout the day with images, video, text, stickers, and other special effects. These are a popular Instagram social media type in which you may express yourself freely and creatively without worrying about perfection. The point is to be unpolished and truthful! Your business promotion can easily reach your target audience through Instagram stories and IG ads.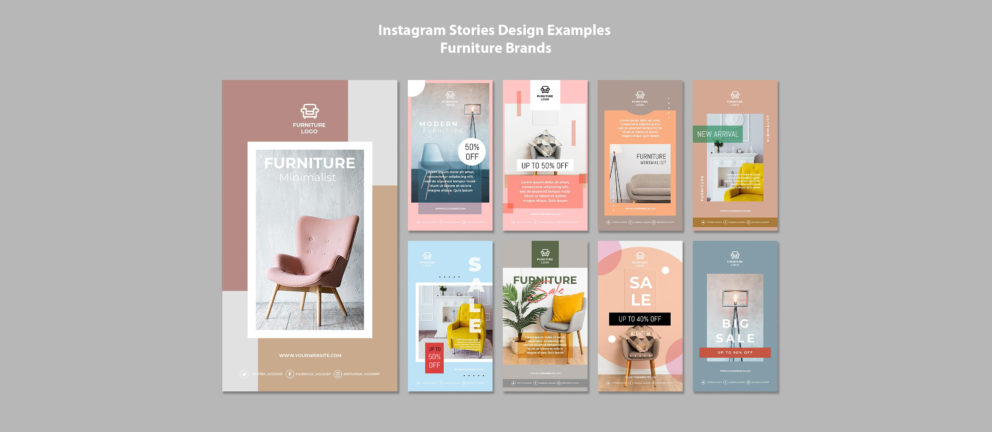 Interesting fact is that stories function you can also fin on Facebook or YouTube. This is a great way to stay connected with your community all the time.
Maintain a social media presence for competitors
Through the Pages to Watch function on Facebook, business pages on social media enable you to follow other accounts. Monitor your rivals' social media target audience and determine which posts get the most shares and likes. Consider what works and take a cue from them and promote your business through such strategies.
Try use paid campaigns on social media
For example, on LinkedIn or Facebook you can use paid campaigns. You can publish a post and pay for and you pay for the reach of the post on social media. This is a very easy way to reach your target audience as you can set it up when setting up your campaign.
In many cases, paid social media campaigns can bring very good results. The key is to skillfully perform A / B tests and draw conclusions which post or campaings converts better.
Try Reddit

While the majority of people are aware of the possibilities of social media marketing, many sites—such as Facebook, Twitter and other social media offer paid campaigns, sometimes with exorbitant charges to reach the desired audience. And, although you may continue to spend in publishing on such sites, while looking for free marketing ideas, explore alternate content distribution networks.
For example, Reddit is a traditional social media site that promotes itself as the "first page of the internet." To promote on Reddit, you must first choose a niche—on Reddit, this is referred to as a subreddit, or discussion board—that is relevant to your sector or company. There, you may locate a large number of individuals who are already interested in your business—if you do it right. You don't want to promote excessively on Reddit without making it seem real to the community, so properly research your subreddit before posting.
3. Conduct one-on-one marketing promotion

Occasionally referred to as 1:1 marketing promotion, this is a customer relationship approach aiming at increasing the personalization of client interactions. Sending handwritten letters to loyal clients or sending customized birthday emails are just a few examples. The only expense is your time; otherwise, this is a almost free marketing strategy. Additionally, using a solid customer relationship management system may assist in automating this procedure.
Personalizing consumer interactions may result in increased loyalty and a higher return on marketing spend. Without a doubt, this is a quality over quantity strategy.
4. Video marketing
Video is a fantastic marketing and promotion method for promoting your business or service, as well as attracting and holding customer attention. Visual information has a retention rate of up to 65%, compared to 10% for text-based information. Additionally, clients who see product videos convert at a substantially higher rate than those who do not. Video material is a very effective tool for demonstrating how your product operates in real life or teaching visitors. So there is not doubts, skillful video content creation can give very good results.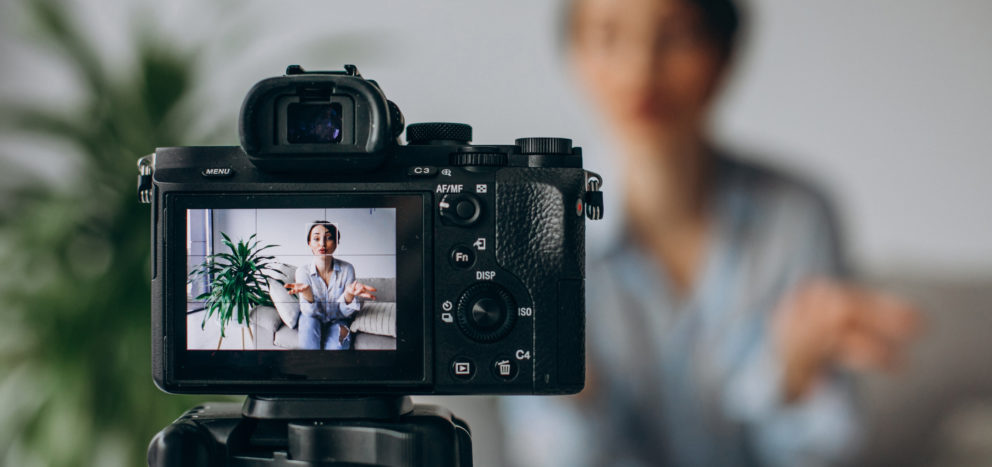 It is worth remembering that not only the content itself matters, but also where we publish it. The most popular video service is, of course, YouTube. Besides, it's worth trying dailymotion, vimeo, or in some cases Twitch.
5. Create a referral program for your customers
It's sometimes underestimated, but word-of-mouth ways to promote is a very effective kind of promotion. There is a reason why word of mouth is ranked as the most effective small company marketing promotion strategy. Referral programs serve as business promotions to promote your business.
Introduce a client referral program as one strategy to increase your word-of-mouth marketing promotion. Offer your present customers something in exchange for suggesting new customers—a free sample product, gratis service, discounts, or any other low-cost incentive. Having consumers spread the word about your company to their friends and family may be quite beneficial. Additionally, a client referral award enables you to express gratitude to current customers.
6. Distribute a survey to gauge client satisfaction
Not only is a customer satisfaction survey an excellent tool to promoting your business, but it also serves as a reminder to consumers that you exist.
Typically, the survey is done by sending an email asking customers to complete the survey. Customers will appreciate that you solicited their feedback and will feel engaged in the survey's outcome, which will result in increased loyalty over time. Along the process, you may learn a thing or two about how to better your company.
7. Collect business cards using creative methods
As a rule, getting business cards is associated with walking through boring conferences. It doesn't have to be that way! Try a bit more creative methods. One interesting example is presented below.

This is not one of our most cutting-edge free small business marketing ideas, but it is a tried-and-true. At your place of business, display a fishbowl and invite guests to drop their business cards in it for a chance to win something—a free product or service, for example.
By the end of the month, you'll have amassed a large number of business cards—many of which will have email addresses that you can use to solicit clients to join your email mailing list in order to be notified of future giveaways and special offers.
8. Distribute email newsletters
Some people think that email marketing (including newsletters) is something that is no longer effective. Some people think that email marketing (including newsletters) is something that is no longer effective. This is not true. You just neet to know, it is important to prepare your newsletter in a careful and thoughtful way.

Consider the following Entrepreneur Magazine statistics: 72% of US people prefer that businesses interact with them by email, and 91% would like to receive promotional emails from businesses with whom they do business. Promoting your business through email newsletter on your website or at your shop to encourage people to subscribe. It's an excellent strategy to build client loyalty and gradually convert subscribers to paying customers.
9. Try to advertise your business during the event
This idea is a bit surprising, but contrary to appearances, sometimes it works well. You can promote your comapny during events (for example during sport or charity event).
Combining charity with business can benefit both parties. Charity events are an excellent venue for showcasing a small business's brand—and for a good cause! Customers will identify your company with a feel-good attitude, and all you have to do is contribute some time or goods. Charity events are great as business promotions to promote your business and through such business promotions, you can get lots of attention.
10. Networking
Try to arrange a lunch with other entrepreneurs. Go to an industry conference. Check if there are any industry events organized in your area. Participate in such events and try to talk with other participants using the face-to-face method. This is how the strong and long-term relationships are usually built.
"
11. Marketing communication skills

Speak in a understandable, polite and professional manner
When you communicate with your clients, contractors or employees, you need to be able to express yourself in a professional manner. It can really make a positive difference to your business.
Recognize your customer: be aware of their pain areas, what motivates them, and what keeps them up at night. Effective content meets the wants and worries of your audience!
Try create a narrative using data or milestones
This is perhaps one of our all-time favorite promote your business and business promotions to promote your business technique to reach your target audience and promote your business. Crunch the figures for your firm and see if any notable narrative emerges—maybe you've done business with more than 1,000 people in your region, or perhaps you give your service at a higher rate than industry norms.
Results should be posted online or on a placard in front of your establishment. People react positively to statistics because they are a consumable kind of info which as a result serve as business promotions to promote your business. For instance, "The community adores us" will always be surpassed by "Over 2,500 pleased consumers in our region!"
12. Create custom infographics
With all of this data discussion, it's worth noting that infographics are really effective marketing promotion tools and one of the best ways to promote your business —and they're quite simple and cheap to create. Because infographics are visually appealing and simple to comprehend, they are often shared. You may utilize web services such as Visme directly from your browser—no software or design expertise necessary.

Source: Freepik
Additionally, you can take it a step further and hire a freelance designer which is also one of the best ways to promote your business to develop a collection of infographics for you—a reasonably affordable small company marketing concept.
13. Content marketing
Create your own blog and publish articles regularly
Everyone knows the saying Content is King! It cannot be a coincidence that this slogan is so popular… An interesting idea is to start a blog. If such a blog is conducted carefully and will provide valuable content, it will definitely help in building an expert image. Besides, the blog is an activity that helps with SEO (Serach Enginge Marketing).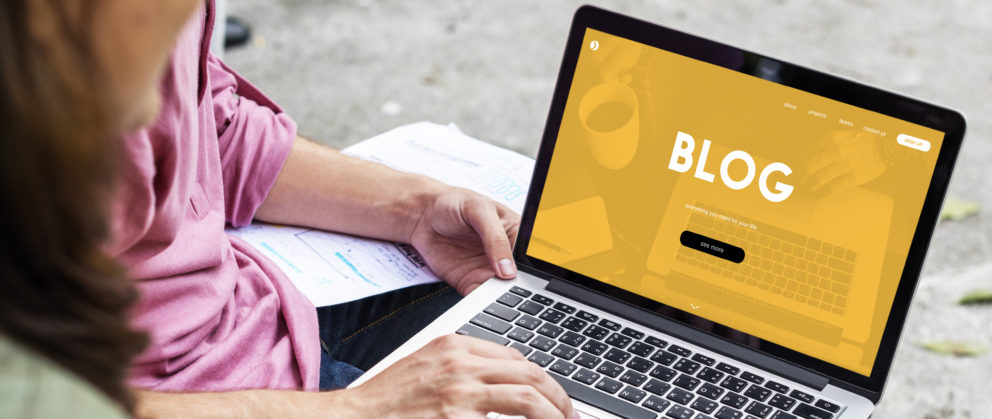 Guest posts
Today's content marketing is largely based on guest posts. Exchanging articles with other websites or paying for the possibility of publishing is a common practice, thanks to which you can reach a large audience (by the way, guest posting can also have a good impact on SEO).
Include a visual component in ALL of your content articles
People quickly get tired with text! To keep people reading, graphics that break up your text paragraphs are critical. Never underestimate the value of a visual element in business promotions to promote your business.
14. Create advertisement on classifieds websites
The basic method of advertising on the Interneton is placing an advertisement. It is worth bearing this in mind. There are a lot of classifieds websites on the Internet. Some of them are very popular and can help you win a large amount of customers. Even if adding an advertisement is paid, such an investment can definitely pay off. It is a simple and effective method to promote a business, which is not much talked about because it is trivial. Despite the simplicity, not every small-medium business acquires customers from advertisements on websites. If you haven't used this method yet, then you should definitely give it a try!
" alt="15. Search Enginge Marketing" />
15. Search Engine Marketing
If you want to drive more traffic to your website you can't forget about Search Engine Marketing. For this purpose, you can use SEO – Serach Enginge Marketing and paid Google Ads campaigns.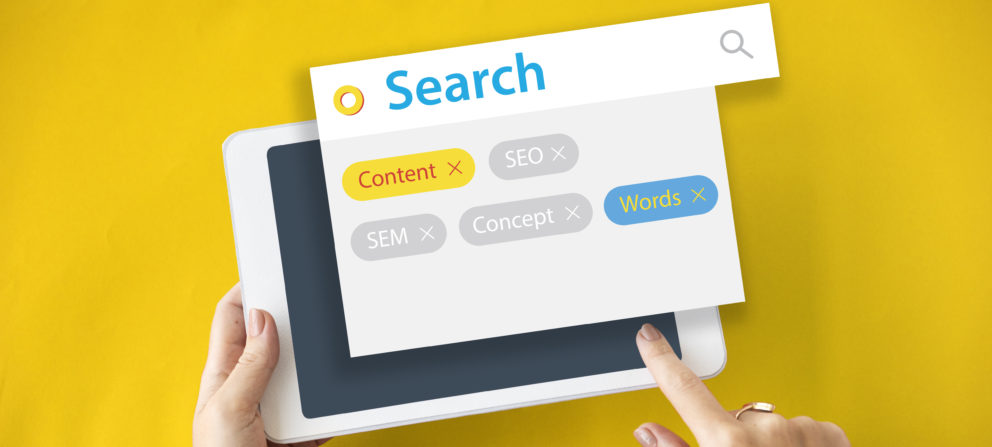 SEO is a more long-term action, which usually does not bring results immediately, but in the long run it is very necessary because no one needs to be convinced that being visible in the Google search engine is a basis for acquiring customers on the Internet.
In turn, the Google Ads campaign is a way to immediately be at the top of the search results. Provided that it is skillfully set, it can bring very good and most importantly very quick results.
You may be also interested in:
Digital publishing trends to look out for in 2022
The Best Online Marketing Tools in 2021
How to Sell Your Products Online?