MENU
How to Make a Catalog ?
A good catalog is more than just a detailed description of your products and services —it's also an invitation. You want to put your best foot forward and convince your potential customer that you can accomplish all sorts of cool things! Creating an interactive online catalog is a great choice for small businesses that don't have to worry about distribution or printing. For small companies or freelancers, a digital catalog is one of the most cost-effective alternatives.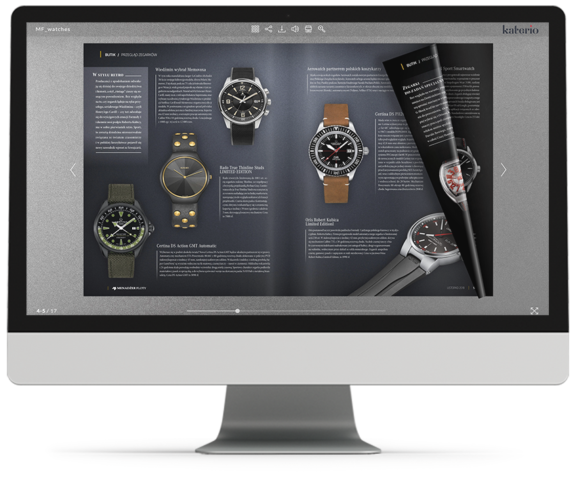 What do you need to create a catalog?
Any digital catalog is essentially a graphics-heavy e-book. You want to showcase your products, services, or achievements, and present them in the best way possible. You will need a good tool to create simple tables or infographics, present product images, and add details and ornaments, and the list below will help you to do it.

If you more in-depth help in creating your catalog, please make sure to check our step-by-step guide on how to make an electronic catalog.


Useful tools to create a product catalog
DTP Software
You want to create a document that needs to be viewed by the largest group of potential customers possible. And so, you need to create a professional-looking PDF document presenting your brand. Many small companies sometimes use a word processor, such as MS Word, Word Perfect, or Libre Office Writer, to create a catalog. They seldom look professional, but this isn't a bad solution.
If all you want to create is a page with your product, its description, and a price, you can use basic styles from the word processor. There are many companies for whom this is enough. Tools built into MS Word allow you to quickly create a table of contents and even manipulate the product images.
A specialized DTP tool lets you do much more, though. If you want to create a product catalog, your software should have two features: Master Pages, which let you quickly create a template to reuse, and printer's bleed. which lets you design beyond the ranges of the paper. This doesn't mean a lot for an online catalog. However, if you ever want to print the booklet, you want to avoid a white border around your fantastic product images.
Adobe InDesign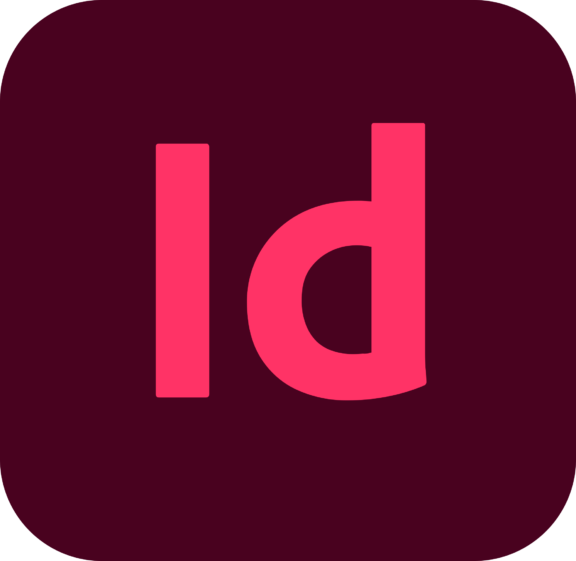 Adobe InDesign is probably the industry standard for creating PDF documents. It allows you to freely place your product images on the page, add text boxes, and apply countless effects to the edited text. InDesign also offers many functions, from visual effects to HTML support. It also easily works with other Adobe software, so you can edit vector graphics or alter photos in its sister programs. Thanks to numerous catalog templates you can create a catalog quickly. However, this software is part of Adobe Creative Suite which can overwhelm an amateur with no experience. It can also be too expensive for a small business or a self-employed person. Luckily, there are several great alternatives.
Microsoft Publisher is included in many Office bundles. While it is less powerful than most professional DTP programs, it offers a familiar Ribbon interface and it works well with MS Word. If you just want to publish your product catalog online, MS Publisher might be a good choice.
Quark XPress used to be the leader until the advent of InDesign… but since then, its developers have gone to tremendous pains to catch up to Adobe's offer. It is a standalone program, but might not be compatible with some rare image formats.
Affinity Designer is a rising star in the world of DTP software. It's small, fast, and most importantly, unlike InDesign and QuarkXPress, it is not Software as a Service. You only have to pay once to be able to use the program forever. It's still new and it lacks some important features, but you can find many effects or catalog templates that work with Designer.
Canva is an online tool that lets you create high-quality images and other designs in no time – such as brochures and digital catalogs in PDF format. It offers catalog templates and basic effects. It's also easy to learn, and even the free basic package offers many excellent page design features. Even the premium subscription is cheaper than that of Adobe Suite or QXP. However, Canva seldom lets you create components yourself. Your product catalog created with this package can look quite cheap.
Scribus is a great option for self-employed freelancers because it's open-source. That's right, it's completely free! It's compatible with other free software, but most importantly it works best with the Libre Office document format. However, the learning curve is steep and since it's not a commercial product, it does not offer as much customer support.
There are so many tutorials and handy tools online that even a beginner can learn how to make a catalog in no time! However, you also need images to showcase your product or services. It's not enough to take a few photos, you need to take care of the visual side.
Publish your online catalog with Publuu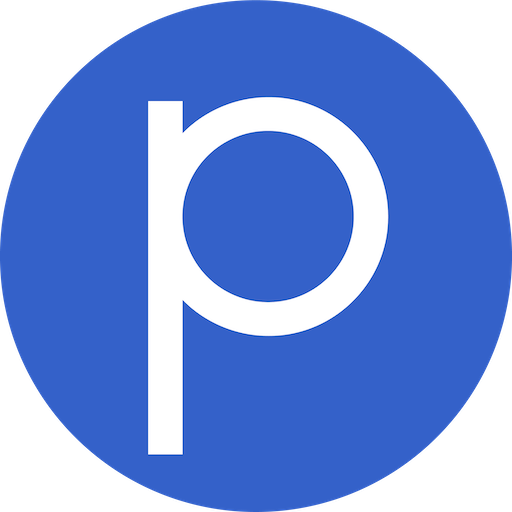 When you have completed your own pdf product catalog, you can embed it on your website or post it on social media for all to see. It will look stunning. Not everyone wants to download the digital catalog to their computer. To showcase your product range to your customers, you can use Publuu. It's fully compatible with any PDF file you create yourself and can display it as an online flipbook – an online booklet that looks like a real thing, which can feel like a real product catalog held in hands.
As long as you have the PDF editing tools, you can quickly replace the catalog with a new version and keep an archive of your previous issues. You can also monitor the pages that your customers read most often – which usually means your most interesting products. You'll learn what draws the most attention, unlike with a regular PDF.
Have a look at one of the Publuu's example below:
Raster Graphics Editor
There are two types of graphics you can use when creating your product catalog.
Raster graphics represent an image as pixels – small dots on screen. When you zoom into this kind of image, you are able to see individual points of a single color. Vector graphics tell your computer to draw shapes, and can be scaled virtually infinitely… To make a catalog, you need both raster images and vector art.
Many operating systems offer simple tools for editing images – MS Windows has Paint and Paint 3d, Mac's Preview app offers simple image editing features, and Linux offers a host of free editors, from KolourPaint to Pinta. However, most of these offer only a handful of basic tools. Most importantly, they usually don't work with layers – so you cannot use advanced effects to showcase your online catalog. If you are looking for a graphics editor, you should be able to work with layers and have an extensive library of effects.
Adobe Photoshop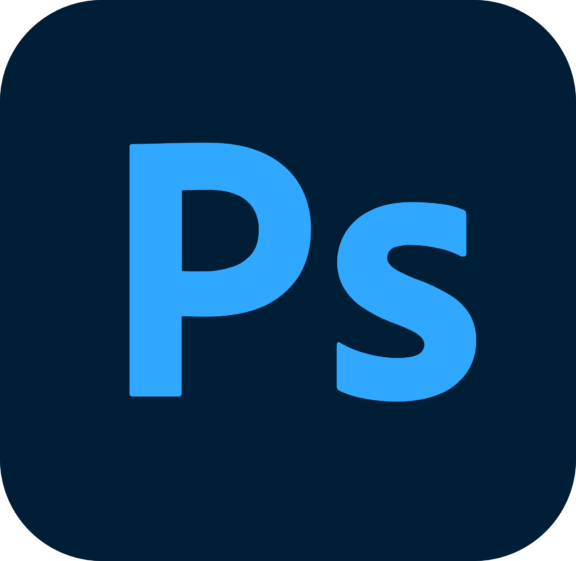 Photoshop is also an industry standard for image editing. It is used by artists, photographers, and animators – but amateur graphic designers can also use it to create a product catalog and provide good illustrations for their PDF. It offers numerous effects and tools to quickly edit objects and is amazingly versatile. But again, it is a professional and expensive tool that can overwhelm people who only design occasionally. So what other tools can you use to create a product catalog?
GIMP. Photoshop's most formidable rival is also free and open source! GIMP offers layers and many advanced features – but the unique graphical interface can be difficult to use. Nevertheless, it offers a diverse range of tools and effects, and new ones are added online on a regular basis. There are also plenty of other open source and freeware programs to try out.
The most versatile are Krita (mainly used by artists) and paint.net which is very efficient and user-friendly.
Honorable mention goes to Chasys Draw, but it can take a while to get used to its unusual approach.
The second most commonly used commercial art program after Photoshop is probably Corel Painter. The Corel Draw suite is comparable to Adobe's tools. It's fairly intuitive and should not overwhelm a beginner. Another similar product is Xara Designer suite.
And once again, Affinity offers a quality standalone solution for small businesses – Affinity Photo lacks several Photoshop capabilities, but it can be a great replacement you don't have to pay for every month. It can work with Photoshop plug-ins that allow you to master a variety of effects for your online catalogs.
Finally, if you're looking for online tools, we recommend Pixlr and Photopea. Like Canva, they offer many free features and low-cost subscription options. However, they can be quite limited compared to the more advanced options.
There are several templates available online that will allow you to edit your product images and display them in your digital catalog in no time! Learn about simple effects and experiment with tutorials to create great visual effects for your pdf.
Vector Graphics Editor
As mentioned earlier, vector graphics editors create curves and lines. This is very useful when creating decorative elements or logos. You need this for your online catalog as well: you want to draw boxes, lines, arrows, or simple shapes. Many of the programs above have capabilities to draw curves, but they will usually save them as regular images – which will be pixelated if you reuse them. To prepare and edit vector art, you'll need a specialized tool.
Adobe Illustrator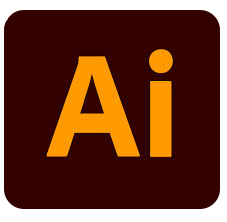 Yes, again, we recommend Adobe – after all, it is the industry standard. Most templates you'll find online are compatible with Adobe illustrator format. It may be difficult to master the interface and to design images from scratch, but Illustrator has the most advanced elements, including shading or complex effects.
Affinity Designer rounds out the set of three tools from Serif, once again: one-time purchase, lack of some useful tools, but still a perfectly serviceable choice, compatible with most features.
Inkscape is also a great choice – most importantly it has the tools Designer lacks. For instance, it can quickly converting photographs to shapes. Use it as a standalone app or in combination with Designer and Scribus, since it's open source.
Apple computers are often considered a great choice for artists. One reason for this is the availability of fantastic tools like Amadine or Sketch. Both require a subscription but are very easy to use.
There are many online tools to work with vectors. Most notably vecteezy, a popular vector art stock site, offers a simple editor as well. We can also recommend Lunacy, Vectr, and Gravit Designer, though they each have their pitfalls.
All in all, all the tools we recommend have a free, open source, or low-cost counterpart, perfect for creating online catalog on your own. We can't wait to see what you create – and show your customers with Publuu!
You may be also interested in Catalog Design Ideas