MENU

If you want to have a prosperous company, you need to promote it, whether online or offline. Leaflets and flyers are among the most effective ways to communicate your business's message to potential customers. They are a very cost-effective way to promote your products and services and can be distributed in various locations where your target audience is likely to see them.
You can use flyers to promote your business and bring in new customers if you make a flyer design that looks good, includes important information about your business, and send them to the right people.
You can also use your professional flyer collections to promote your real estate company online and create a fabulous flyer for your business with a real estate flyer maker. From this article, you'll learn how to create flyers, how to use software like PowerPoint, Canva, or InDesign to design your custom flyer, how to make use of a flyer template, and how to publish your own flyer online using Publuu free flyer maker so they can look like the flyer below.

Publuu's business flyer example
View more business flyer examples

MAKE YOUR OWN


How to make a flyer for free with a flyer maker online?
A classic flyer may not be enough to interest your potential customers, even with the most elaborate flyer template available. Fortunately, you can create an online flyer that captures viewers' attention by putting them straight in the middle of the action.
With flipbooks from Publuu, your static PDF can be transformed into an online book that includes videos, links, and images. With HTML5 technology, your customers can view your business flyer or real estate flyers on smartphones, tablets, or even smart TVs!
Publuu is a digital publishing platform that allows you to publish a digital brochure that will present much more information than a printed flyer. On a digital leaflet, you can include videos of your merchandise presentation, link hotspots to your store, or social media. With a product gallery, you will show a complete picture of your offer, including films portraying your products in a more immersive way like the following flyer:

Publuu's business flyer example
View more business flyer examples

MAKE YOUR OWN


What's more, it's easy to update and edit digital flyers online. This saves you time while keeping your content accurate and up-to-date. You can even store an archive of your flyers on secure servers. There are plenty of features that may suit you just abour right!


How to make a flyer in PowerPoint?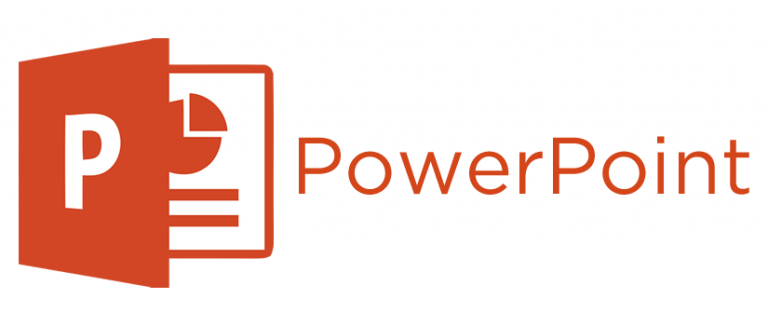 Altough PowerPoint was created to create presentations, many people want to create custom flyers using this software. The main reason is that it's easy to place your own images and text on the page, without the limitations of software like MS Word. And even if you don't have PowerPoint, you can use alternatives like Google Slides or Libre Office Impress as a free flyer maker.
Set up the page in the template to fit the desired flyer size, such as 1/3 or 1/4th of an A4 or Letter page. Many flyers can be easily shown and printed as A5 or even A6 (or half or 1/4 of a Letter). You can also set up custom dimensions for your flyer. The standard flyer size is A4 – but each of the six sections should be separate. Most of the free flyer templates try to divide these professional flyers into three sections, to create a trifold brochure.
Use the Insert/Picture option to add your own images – and use the 'Crop' tool to fit them to your flyer template. You can also use the Picture Manipulation Tool to edit photos and adjust them in just a few clicks. You can add shapes and transform them into text boxes.
Use a clear and easy-to-read font for the text, and make sure to include important information such as any promotions or discounts you are offering, to grab attention of your readers.
Remember that if you want to create flyers using this type of software, you have less control over your design skills than in professional flyers design software like Canva or InDesign. For a non-designer, simple software like PowerPoint is a good option, though!


How to make a flyer in Canva?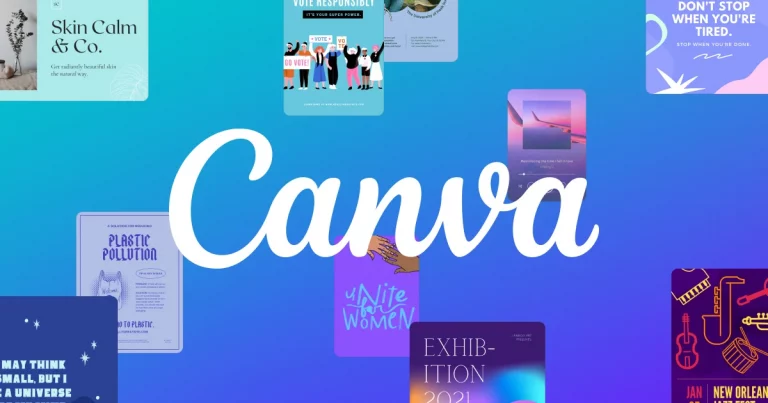 Canva is a great design tool with hundreds of professionally designed flyer templates. You don't have to be a professional designer to make your own flyer. Using a template is the fastest and easiest way to design a flyer. Simply search for "flyer" in the search bar of the Canva editor to find hundreds of designs.
When you find a flyer design that appeals to you, click on it to start editing it. You can change or delete any element to create the perfect flyer for your needs. Change the text, image, and background color to see what will work best for you. Add free stock images offered by Canva or use paid assets to customize your perfect event flyer.
You can also create a flyer from scratch. Add free illustrations, information about your company, and other elements – and customize the rest in Publuu's editor. Remember that the flyer must have three key elements: a headline, text, and a call to action. Make sure to include your business name, logo, and contact information, such as your website, phone number, and address. Everything else is completely optional for a good flyer design.
Once your design is done, print your flyers and put them in places where your target audience is likely to see them, like community bulletin boards, coffee shops, or local businesses. You can also share your flyers online by starting an email campaign or posting them on social media.

How to make a flyer for Facebook?


If you want to adapt your flyer for an online demonstration, start by designing your flyer in a graphics program such as Adobe Illustrator or a free flyer maker, like Canva. If you want to display it on social media like Instagram, set the resolution at 72 dpi and save it in a web-friendly format such as JPEG or PNG. However, Publuu offers you a unique option – it's best to save your flyer design in PDF format so your online flyers will be indexed by search engines.
Remember that your flyers may only appear on somebody's Facebook wall for a short while! As a result, you should make your flyer visually appealing, using high-quality images, your own photos and graphics so that it stands out from the crowd. Use a clear and easy-to-read font for the text and include important information, such as any promotions or discounts you are offering. Be sure to include your company's web address or its social media handle.
Use relevant text and hashtags to describe your flyer and make it easy to find. You can also promote it on groups, see an event, or post with the flyer as the cover photo. Consider using Facebook ads to promote the flyer to a specific audience. They allow you to see how many people are interacting with your post and adjust your strategy accordingly. Similar opportunities are also offered to you by analytics feature from Publuu.

Conclusion
Flyers are a great way to promote your business and bring in new customers. Whether you choose to make a flyer using software like PowerPoint, Canva, or InDesign, or create an online flyer using a flyer maker like Publuu, it's important to make sure your design looks good and includes important information about your business.
If you follow the tips above, you'll be able to create a professional-looking flyer that will grab the attention of your target audience and drive sales for your business.

You may be also intrested in:
How to Launch Real Estate Business? A Complete Guide
15 Most Impressive Real Estate Flyer Templates
Real Estate Brochure Ideas