MENU
How to Create an Interactive PDF With Just a Few Clicks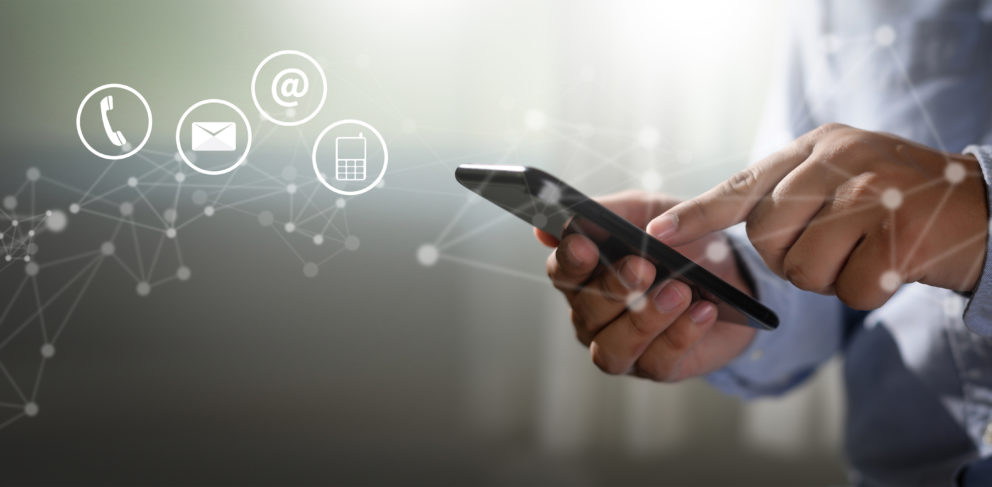 You have seen the PDFs used for everything, from portfolios or catalogs to eBooks and user manuals. The majority of these documents are simple to create: a PDF is a text file that also tells your computer how to draw fonts in case they don't have them installed on their computer. But the standards of Adobe PDFs and what we expect from them also keep evolving.
Many interactive PDFs rely on simple functionalities like access to animation or quick linking. By default, an average user needs to learn how to use tools like Adobe InDesign or Scribus to access these functionalities. You must first build a PDF template and then use another application to add interactive toolbars, links, or buttons. Some expensive software lets you create forms, but this is typically too complicated for an average user or a small business owner.
What is an interactive PDF?
Every PDF file is interactive in some ways: because when you read it, you interact with it. However, we usually mean interactive PDF when we talk about a PDF file using additional features that you can't just find in a printed document. Such an interactive PDF can provide viewers with additional experiences beyond reading, using wide-ranging multimedia content. For example, an interactive PDF can respond to your actions – often simply by using hyperlinks that redirect you to other parts of the document. An interactive PDF can contain other types of multimedia material, such as video, animated gifs and music. Many government offices use interactive PDF files to create fillable forms.
It is good to look around online before deciding to create your very own publication since there are lots of interactive PDF examples that you could get inspiration from. With lots of examples, there are numerous methods for making your PDF interactive. Advanced software like Adobe Acrobat Pro, for example, lets you embed video content and create digital links to other pages. In Adobe InDesign, you can design links or fillable forms, however, many other, otherwise professional, software lack these functionalities. To add a dialog box in the free Scribus, you might need some programming know-how!

Who needs interactive PDF documents?
You can create an interactive PDF to stand out from the crowd. Today, people need to be encouraged to interact with the text. Traditional static PDFs are boring to many young people, who prefer interactive PDFs where they can click on the images instead of turning pages.
Using an interactive PDF will definitely grab the reader's attention. Using videos and animated PDFs keeps people engaged and eager to explore each page. But be careful. Don't add unnecessary buttons, photo galleries and other engaging multimedia just to impress the reader. Instead, give at least some consideration to your design.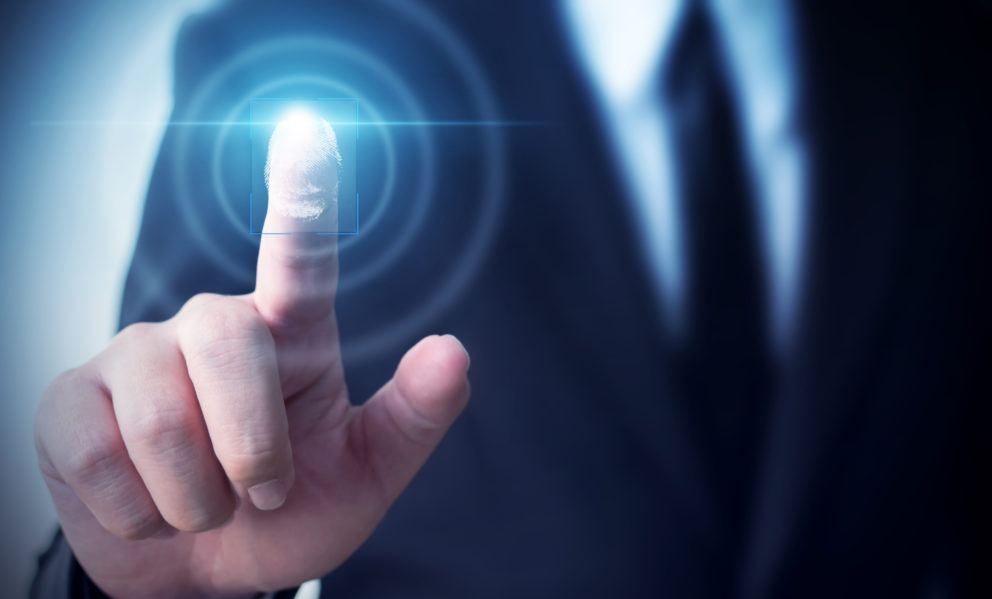 Hyperlinks can provide readers of your e-book with quick access to attachments, glossaries, or resources, making navigation and understanding of your content far easier. You can also use them to create an interactive table of contents to make navigation a breeze. You can use them in a product catalog to link to additional images, your online store, additional materials or explanations. This is especially useful for touch-screen devices that may not have an analog keyboard.
Interactive PDFs can also include links to social media to allow for easy communication or to get more information. Another interesting technique is to include background sounds to create a unique atmosphere and focus.
Create an interactive PDF with Publuu
For many practical uses creating an interactive PDF is just a matter of adding hyperlinks. Publuu lets you do that – and more!
With Publuu you can transform any PDF into a stunning online flipbook… and add interactive hotspots without any preparation. You don't need to pay for Adobe Indesign or Acrobat Acrobat Pro – you can easily add any number of animated hotspots anywhere in the PDF, like in the example below:
Click full screen icon the middle to view it in full screen mode.
What's more, in a traditional PDF, which your customers download to their PCs, you can't change the interactive elements or learn which of them are the most interesting to the user. Publuu offers you tools to create the easily-monitored interactive hotspots in your PDF and link them to photo galleries, videos, audio files or other websites. Instead of a simple PDF, you can lead your reader to an interactive wonderland.
Interactive PDFs offer high-quality content and a user friendly design for your website, allowing you to be more efficient when distributing product descriptions, online magazines, or e-books. They may be used as a visual interface for showcasing your products, ensuring that consumers do not miss the information and are drawn in by all of the interactive content that you have provided. The gallery and the hyperlink can be rife with all sort of information about your items as well as any other data that the consumer may require.
Links and hotspots
It can be hard to transform an existing PDF into an interactive one using tools like Scribus or Adobe InDesign. Sometimes you have to learn programming in HTML or JavaScript to add interactive features, like links or embedded video. However, Publuu offers you a very simple way to use interactive hotspot functionality, that does not require programming abilities.
The most basic hotspot is a link leading to another page in the document. As a designer, you can use these areas to create a simple table of contents or to return the reader to the main page after using a footnote. However, these hotspots are much more versatile. You can change their colors and size to make it easier for your readers to navigate the document.
While by default they are visible icons – for the convenience of your readers – you can hide them and use illustrations as links. You can create a simple interactive table of contents, but they can also be used in a variety of other ways. You can link directly to a product page in your web store from an image of the product. If you publish a magazine, you can add links to author's photo gallery after clicking on their portrait. With the extended hotspot functionality, your document stops being a limited flipbook and becomes linked with the entire wealth of resources you can offer.
Multimedia functions in your PDF File
When you say you want to add the interactive PDF content, people usually assume that you want to as adding multimedia content to your PDF file. Most standard Adobe Acrobat PDFs do not allow for the creation of multimedia content without the use of a sophisticated program, but you can add extra functions with Publuu. The hotspots in the document let you link not only to the other pages of the pdf or to outside content.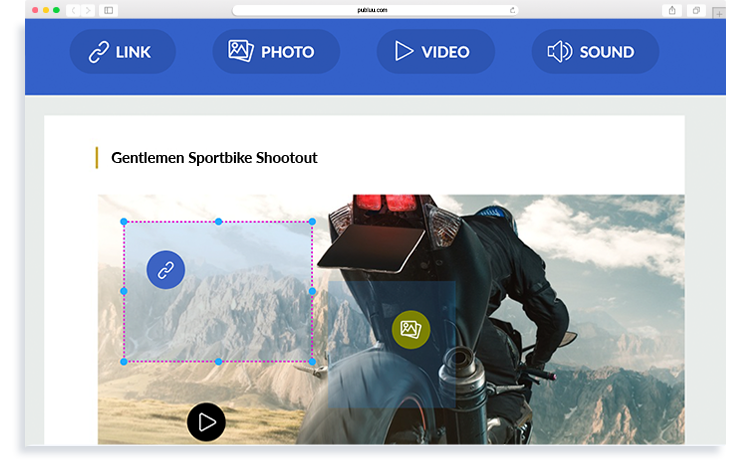 You can add a whole new layer of interaction when linking the image gallery. You can offer more images of your products. Some authors even simplify adding footnotes or hidden messages – simply by saving the screenshots of their text and adding it to galleries. In your product catalog, you can also link to a YouTube video to present more details of every product.
Publuu in itself offers you the great sensation of holding a printed magazine in your hands, with the sound of flipped pages. However, you can also embed hotspots to even more mp3 sound snippets. You can easily integrate your ebook with the audiobook version, add some atmospheric music, or add some realistic examples to the product presentation.
If you need to create an e-book that you can share, update frequently, and want it to be read and downloaded often, but offers something more than your competition, we invite you to look at the possibilities of this wonderful technology. Flipbooks not only resemble a real book in your hands but also offer capabilities you can use to completely transform your Word or Adobe PDF document.
Monitor your interactive PDFs
Sometimes you simply need to know how many people have read your pdf. This is not an issue when creating an interactive pdf with. Publuu offers you tools to track your interactive PDF. You can learn whether or not users open your pdf, how frequently they do so, and whether or not they read your material.
You can also modify the way you publish your blog, content updates or online magazines, by leveraging the features of Publuu flipbooks to make it simpler for your consumers and followers to learn what has changed. Not only can you effortlessly update them with a single URL, but you can easily track how these changes affect the reception of your material. Imagine issuing a new edition of a handbook and being able to track how many people actually read it.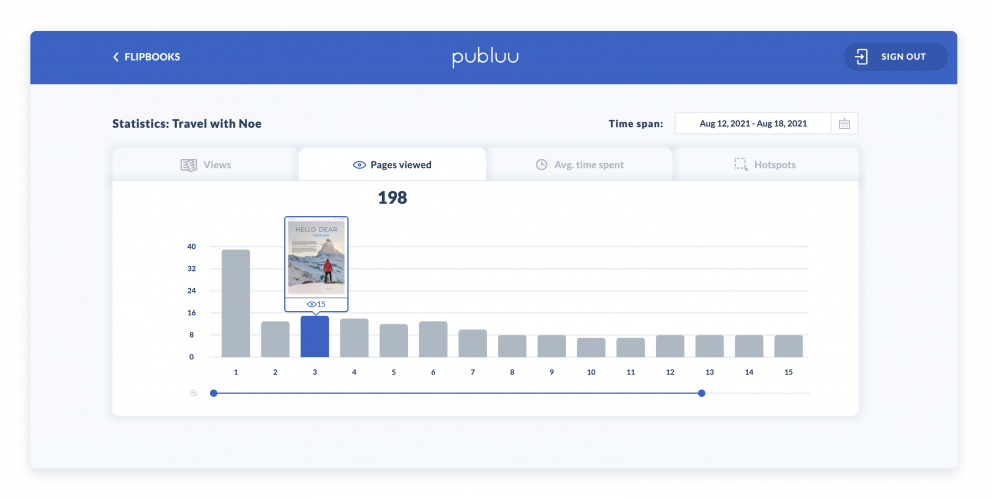 You can easily create monitored links, thanks to which you can learn whether that your readers opened the document, and you have access to stats that measure the time the readers spend on each page. If you alter your document you can now see how these changes affect the reception. Thanks to these interactive features you can gain new forms of feedback and learn how the users perceive your content and what they focus on.
You can even set up alerts if the readers didn't open your pdf – this is especially handy when designing an interactive newsletter or business proposal. If your offer isn't tempting, you'll know why and how to improve the document in the future.
You can combine this monitoring interactive feature with reports to receive notifications when someone opens the PDF, which is especially useful when reaching small groups of people, for instance your Patreon supporters or coworkers. When you make your pdf interactive using Adobe PDF tools, you cannot use similar features.
Interactive PDF for your eyes only
Another useful feature that flipbooks have over the regular interactive PDF is password protection. Adobe Acrobat or InDesign can create a password-protected PDF, but it's impractical. If you lose the password, the data in the document is lost forever, and a user needs to type in the password every time he opens the document.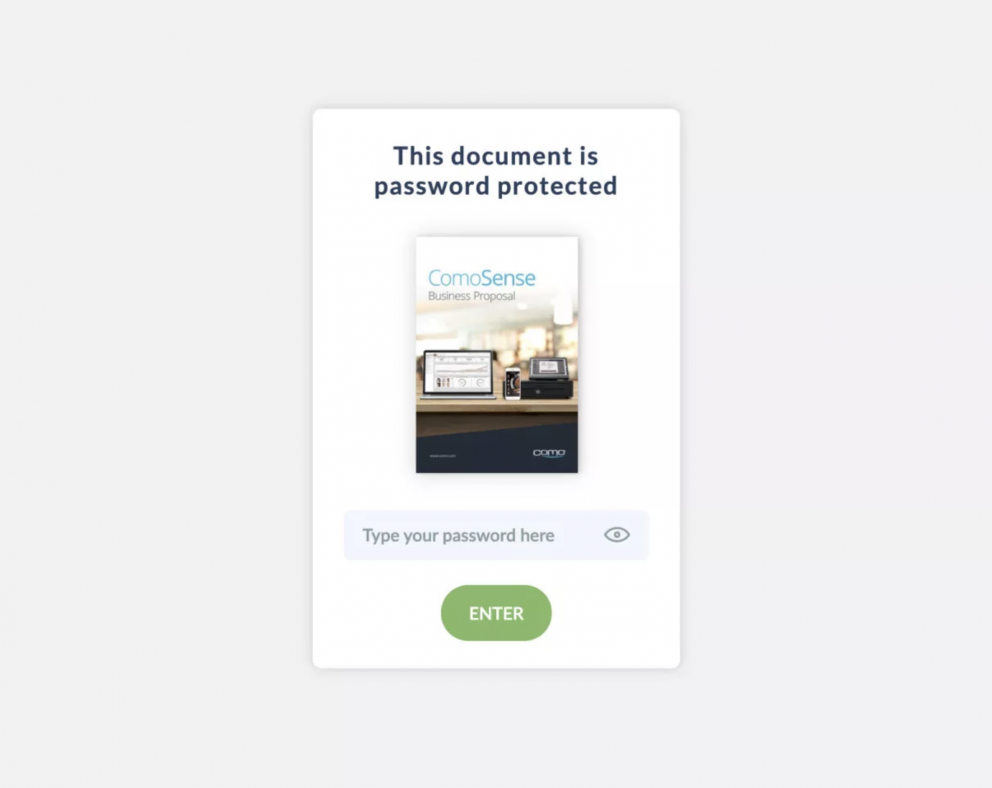 However, if you convert the PDF into an interactive flipbook, the owner of the account can decide whether the PDF file is protected, can remove the protection at will and who has the access to the link online.
It comes in handy when you want to share the document with a larger group of people. You can easily limit the access to the PDF to your friends or supporters, creating previews, sneak peeks or all sorts of presentations. By offering password to the subscribers of your newsletter, your interactive PDF can generate leads for your marketing department.
Social media functionality
With a traditional PDF, you must upload it to your website, ensure that the readers use modern browsers or have external software like Adobe Acrobat, then you link to it on social media. With Publuu, you can increase the functionalities of your social media. You can link to the document on your Facebook profile – and it will always display the cover of the document, unlike the regular PDF. Thanks to a simple, intuitive share feature, users can repost your documents with a single click themselves, which is great if you aim to create viral content. And don't forget that inside the document you can place links to other social websites – and monitor who clicks them.
Read more about sharing your PDF on facebook here.
The most important advantage of using Publuu to create interactive PDF files is that they are accessible to all readers. Publuu allows you to share any PDF material in an interactive format without the need for expensive software such as Adobe Acrobat Pro or Indesign. Flipbooks exist to make life easier for both publishers and readers. This format is simple, easy, and efficient, and allows you to share your PDF file in dozens of ways.
In many ways, if you are a casual user and want to add links to a PDF, instead of learning how to use InDesign or Scribus, you can simply create an interactive flipbook.
Thanks to the fantastic page-turning effect, you can even integrate your interactive flipbook directly into your website! The flipbook technology from Publuu creates an interactive PDF that you can share on your blog, in an email or reach even more people through your social media. Whatever approach you choose, flipbook can create a great interactive effect for you, and allow you to effectively deliver your content to your customers!
You may be also interested in:
How to Post a PDF on Facebook?
How To Share Documents? A Quick Guide.
How to Embed a PDF in HTML?