MENU
How to Start an Online Magazine?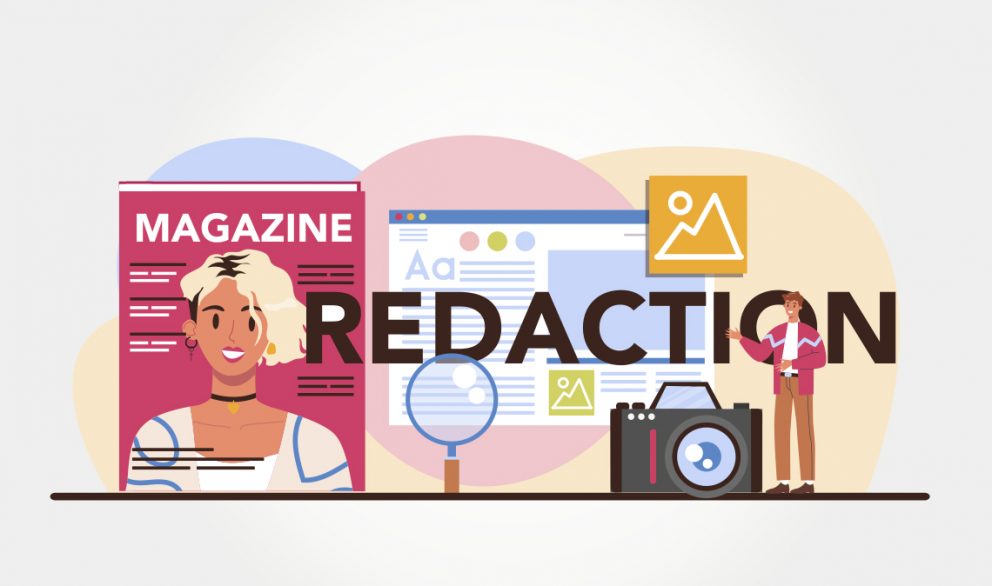 Perhaps you want to feel like a real publisher. Perhaps you want to inform your customers, Patreon or Kickstarter supporters on your progress or deliver them your content in a every professional way. Or perhaps you are already a publisher and look to move your magazine to the next level. Either way, you probably wonder how to start an online magazine.
With the modern standards and the tool that help you create and publish online magazines, you can publish more and more content in the form of a booklet online. Below you'll find tips that will help you present your quality content in a form of an online magazine. There are many interesting tools at your disposal, which can help you start an online magazine, publish it online, share it on social media, and generate revenue!
Publuu – your 1st stop for digital magazine publishing
Have you ever dreamed of being able to start your own online magazine? Or maybe you have already created one and would like to digitize it, print it, or maybe even sell it online? Maybe you want to promote your business with articles and interesting content? Do you want to use your creativity, knowledge and raw talent and delight the readers with quality content your own magazine? If the answer is "Yes", you can freely use all the rich possibilities of Publuu to start an online magazine of your very own . With this simple-to-use platform you can make your wildest dreams come true and become a real writer, author or publisher of digital magazines.
If you already have and know to use various PDF creation tools, you can easily create your own magazine and publish it on Publuu. Read on to learn what tools to use, how to easily obtain high quality content or find revenue – but Publuu lets you put things out there, for your readers to enjoy, from cover to cover.
Publuu lets you convert your PDF into a beautiful flipbook format which can attract a lot of new readers for your digital magazine.
Publuu – Digital Magazine Example
Digital publishing with Publuu will let you reach your target audience anywhere, no matter the platform: they can view your magazine on a PC, tablet or smartphone or Smart TV without downloading any kind of app from an app store.
Publuu offers you a variety of ways to showcase your work. You can embed your digital magazine into your website, share it via a link on social media, send it by e-mail or even create a virtual newsstand. And if you want your online magazine to be available only to a narrow circle of selected people or only to you, you can send links only to that group or provide a password.
Reach for the stars
Before you start planning how to start an online magazine, pick a topic. Everyone agrees that you should write what you know. Usually, if you're good enough in a skill, whether professionally or as a hobby, you love to talk and write about it. If you want to generate revenue and run your online magazine like a business, you need to be professional about it and consider creating a business plan. Look at your strengths and weaknesses – what is your main skill? Can you share it with a target audience?
Perhaps you have enough contributors to fill an issue, perhaps not. You can always hire freelance writers to fill this gap for you. What matters is whether you know enough about the business to create an online magazine.
Keep in mind the various niches in the market. A niche is an opportunity – there are many magazines out there that are generic and thus exclude people interested in specifics, like real professionals. Maybe there already is a great board game magazine, but what your niche would be being focused only on family games or only on party games? Remember also about added value. Perhaps there's already a couple of great business magazines for coders… but what if you targeted the youth, added a couple of short video game reviews from an IT standpoint or a comic? You will lose business customers but will gain audience in a specific niche that does not think of themselves as business people.
Consider the costs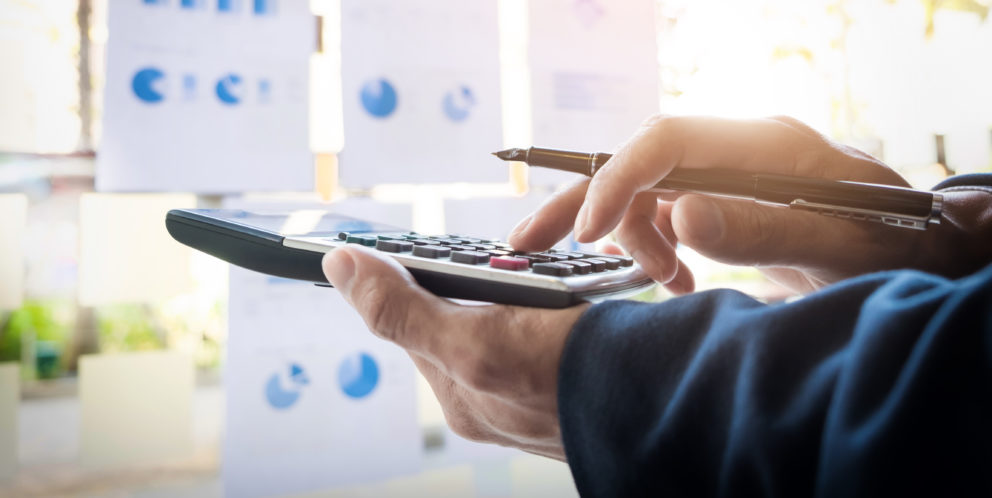 While creating digital magazines won't be as costly as print magazine, you still need to run it like a business. Even if you create it yourself, you lose your time and effort. Nothing is free.
Creating a high-quality digital magazine can be quite expensive! If it's a fairly thick digital magazine, around 96 pages, it might require a full-time editor or a layout specialist! And don't count that you'll earn a lot with your online magazine. Especially at the beginning it won't be generating revenue – for many publishers it's often a promotional tool, a supplement of a website or a digital soapbox. You might not even get a lot of revenue from ads.
Platforms like Publuu let you create an online magazine that looks impressive and creates influence and digital presence for you. They will be a great supplement for your digital magazines but won't replace the costs of good workers and designers!
Do your research
Before you start your own online magazine, determine if there's a suitable target audience, a niche – simply if there is group of people which will read your magazine in the first place. Do some market research, perhaps using Google Analytics. See what kind of people view your website and what social media they use. If you're new to digital publishing business, you can hire an outside marketing research company to conduct that research for you, but for a small enough niche you can do it yourself.
To do so, look at the age and hobbies of your social group, and look beyond the basic numbers. For instance, if you want to make a kid-friendly digital magazine, keep in mind that in many families it's traditionally the women who make decisions about child rearing so your content will have to indirectly appeal to that audience. Look at your business competitors as well. Sometimes they effectively monopolize the market, but usually you can carve a niche for yourself and your digital magazine.
Create a title
Every great publication needs a great a title. You can't start an online magazine without a good name for it. A good title should be unique, easy to remember, and let you secure a domain you can afford. Your domain name is one of the crucial business points on this competitive market. That's why many online magazines have names that are subtly misspelled, like Foundr. This makes it easier to secure the domain name, find your website on social media or in Google Play store.
Of course, if you can't secure a good domain name, you can add keywords – like Icon Magazine and the like. Subtitles for your digital magazine could also include search-engine optimized keywords. You can make a list of main keywords for your content and try to match them to your philosophy and idea. In our example of an IT magazine for younger readers outside the business bubble I'd make a joke on a computer term like Full Stack. You can also use an expired domain name that consists of one or two made up words, they might give you some unusual ideas.
Create content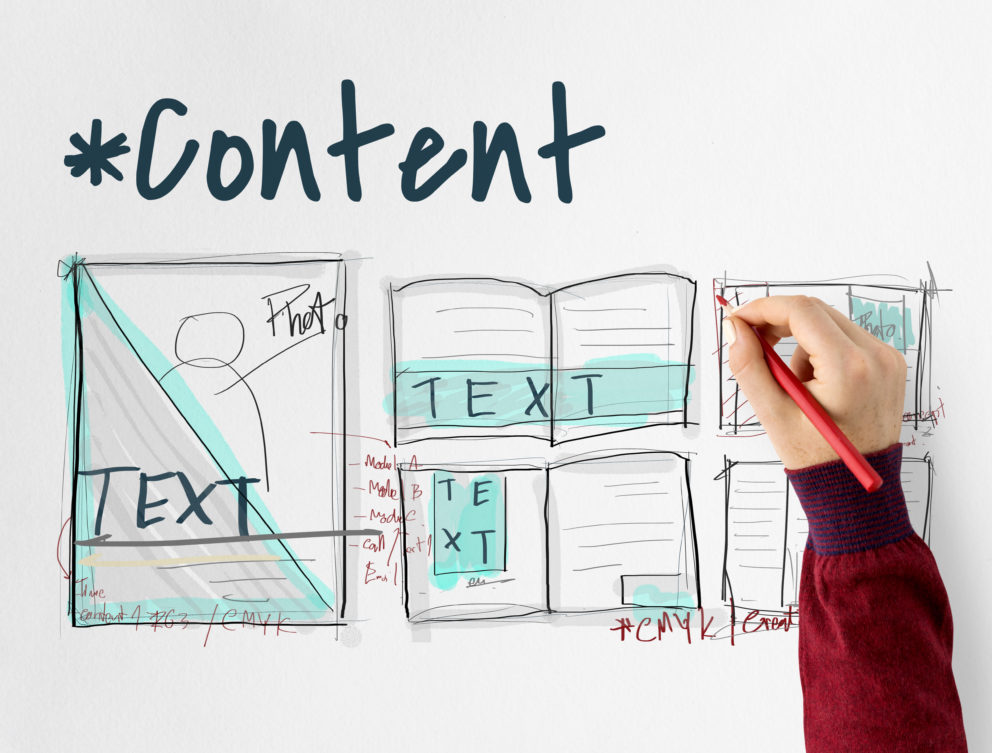 Well, not much to say here. This might be the basic hurdle of anyone who asks how to start an online magazine. Sit on your butt and start writing… or find people who will do it for you. You can ask your friends in the business who are also passionate about the topic in your niche – but if you're going to sell this or use it to promote your business, pay them. Free magazines don't get a pass – even if you're not creating your magazine to generate revenue, you should compensate your writers for creating quality content. You can also solicit free articles from bloggers or people who also want to promote their own business for marketing purposes. All in all, to publish your magazine, you need at least 10 pages worth of articles, and a print publication needs more.
Writing is hard work, and you want your content to look and read great. Especially if you create content yourself, get a copy editor. Never do your edits yourself. And if you have a host of good writers, cherish them. A good writer attracts readers more than layout or trade dress. Don't skimp on the payment for freelance writers – just think what experts you know and whether they would be good article writers for your online magazine.
Apart from writers and editors online magazines also need some great photographers. Don't just use stock photos, people learn to recognize these. Especially if your publication is built around visual content, like fashion or design, get recognizable illustrators and artists who then will create your own trade dress. Of course, good stock art has its uses, but you should not rely solely on it. Definitely take care to make the cover of your issue look good – it's what will bring attention to your online magazine in social media or app store!
Prepare layout of your online magazine
Online magazines usually should have a consistent, set layout including the recurring sections. Look at existing magazines. Usually they have the table of contents and some kind of introduction right after advertisements. Business leaders usually talk about three main section – F.O.B – or front of the book, the Well and the Back of the Book – in the printed and online magazines.
The Front is supposed to entice the reader, it has short pieces like news, reviews, Q&As. It needs to grab the attention and is often heavy on visual pieces. The Well is the main feature, the main articles advertised on the cover. The Front draws the curiosity, the Well decides whether the reader will continue to read your online magazine. These are the long, chunky text-heavy articles. The last portion or B.O.B usually is devoted to closing things down, it has a couple of lighter types of content – letters, humor section or preview of the future publications.
Market your online magazine
One of the most crucial aspects of promoting an online magazine is building an email list. You may have built a free magazine to monetize leads or sell your articles, but you need some contacts to push it further. An e-mail list is a crucial marketing tool for your online magazine. With an email list, your business can reach out to your readers and subscribers directly whenever you have anything new to offer. This helps to maintain page visits and provide tailored material for your devoted followers.
An obvious way to find new readers is to offer a free sample. Some magazine publishers offer one free issue to showcase their competence – whether an old one to read randomly, others produce a free yearly special issue out of some of the best articles and media. You can also provide a shorter version of your main stories on your website or blog, and the customers will have to shell out their money to get the real thing.
App or online magazine?
If you want your content to be available for free, you might not worry. But if you want to turn your magazine into a business, decide on a business model for this brand! You need to decide if you want to sell your magazine online through an app. Both of these models has its advantages and disadvantages. In-app subscriptions or releasing each issue as a separate purchase, means that only a handful of people will pirate your magazine. Thanks to app model, you can easily reach the mobile users, and marketing this app is easily. Many App Store or Google Play users are used to paying for content, and they can give you good reviews that increase your marketing. Your main app in Google store should be free, but the users will have to pay for subscription or individual issues.
On the other hand, making your magazine available online with platforms like Publuu is very simple, and it's amazingly easy to reach new readers. All it takes to share a flipbook is to click on the relevant button. You can make your digital magazine available for download, or limit access to customers only. It's your choice – but this business model is more forgiving, since it generates more readers, but less sales. Apps are also harder to make, while Publuu lets you upload the issue of your digital magazines instantly!
But how to make money with an online magazine?
Once you get subscribers and readers, you'll have the opportunity to start making money from your digital magazine. But how do you do that?
You can start with subscription model. Your subscribers can, for a monthly fee have access to all your magazine and blog content. Many people who create magazines out of passion can use Patreon and send the online magazine issues to subscribers or set up a Kickstarter fundraiser, for example. You can also publish your magazine in a PWYW format – especially if it's primarily advertising for your business. Pay What You Want means that the reader determines for themselves how much money the content is worth to them.
Advertisements. If you supplement the magazine with an online blog, you can display native ads using Google or other networks. You can also place ads inside the magazine proper, like promotional articles, or simply promote a business. This is a rather unprofitable form, but Publuu allows you, for example, to supplement the content with a link to the advertising company and monitor who clicks and goes to their pages, which will be a very useful feature.
Pay Per Issue – The classic form: your readers can simply pay and download any issue they want to read. This is an easy PDF download, but it exposes you to digital media piracy. People might share the link to your magazine online, even if you secure it with a password. Publuu can protect your content from downloads from unauthorized users, however.
The user paying for your magazine will not be happy if there are too many ads in it. On the other hand, advertising isn't necessarily something unwanted: many people read trade magazines to know what's going on in the business they follow. Keep good balance between content and advertising.
Of course, a magazine doesn't have to be a way of direct monetization. It's a great marketing tool on its own. It generates an audience base that is interested in your brand, and can increase the amount of sales you make. The value generated thanks to a free magazine online might be higher than its costs.
Why you should publish an online magazine
Consider whether you really want to publish your own online magazine. Here are some things to consider.
You don't have to worry about creating and distributing a printed magazine, storage costs, shipping. You can assemble the magazine yourself at home. Digital magazine also lowers your carbon footprint!
You can work on something you are passionate about. A magazine is for passionate people, whether to read or to create. You will definitely learn some useful tools, whether to design PDFs or to create content. No technical experience is required due to the development of magazine creation software. You don't need to know InDesign, you can create simple PDFs online using software like Canva and convert it into stunning looking online magazine with Publuu.
Online mag is easier to set up than a printed magazine, one person can create a quarterly magazine, although it will look very amateurish. Pay a professional copy editor at the very least, or use magazine templates to make your pages look more professional.
Your brand can reach anyone in the world through the internet and apps distributing your online magazine. If you write in English, you are not limited to any country, and can reach almost every business on planet.
However, the initial startup costs can be high if you want to hire a team of authors, editors and designers. You need to have an editor and pay freelancers on time.
Starting your online magazine requires a lot of work, often a special dedicated employee. A magazine is only profitable if you know what you are putting it up for.
You may be also interested in "The Best Digital Magazine Publishing Software"