MENU
How To Publish Digital Magazine?

Many individuals nowadays want to start their magazine – but it's also widely acknowledged that print is dying. However, a digital magazine is still a fantastic option to get your message across and share your passion with your readers. Anyone can start their own digital magazine these days – you can write, layout, and publish an online magazine on your own! Of course, for a more professional feel, you can hire people for your magazines.
In this article, you'll find tips on publishing digital magazines, from creating an interactive magazine to sharing your copies online. With the advice below you'll discover how to produce digital magazines and how to have fun creating your own content online.
What is a digital magazine?
A digital magazine is an online publication that is issued regularly. It might be released as a website, but these days it's more likely to be released in a digital format, such as an online flipbook, an ebook, a PDF, or an app. A digital magazine, unlike printed media, can include hyperlinks, or multimedia material such as mp3 files, and animation. Lower expenses and a larger distribution network are two advantages of publishing an online magazine – digital format also means smaller. You can reach billions of people all around the world if you utilize an international language like English, Spanish, or Chinese when creating digital magazines for the general population.
You may use your digital magazine to market your business, product, or service, as well as create additional revenue and supplement print publications with a new digital edition. These concepts apply to any publisher who is prepared to produce high-quality material on the web. When you make PDFs, your digital magazines may showcase your ideas and provide you with a lot of enjoyment when creating the digital content available to your readers.
How to start your own online magazine?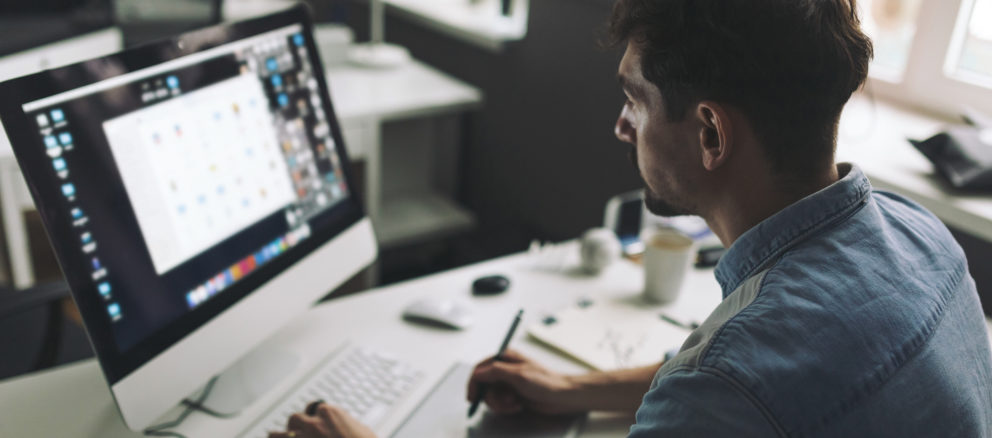 Whether you're starting an online magazine for fun or profit, the first step is always to see if you'll be able to get readers. Even the eight-page digital magazines can take a lot of time and effort to produce, so you'll want to make sure you have enough subscribers for your business. You need a steady revenue if you want to produce quality content and sacrifice your own time and effort.
Begin by conducting your own studies and research. Consider whether any existing digital publications cover a comparable topic and what you might do better. If there aren't any, the obvious question is why? Why has this niche remained open, and how difficult would it be to create great material for this industry? Is it easy for you to develop a high-quality digital magazine? Think whether you can fill this niche with a publication of your own.
Magazine subscription models
If you know you'll find an audience for your magazine online, consider your financing models – at the very least your revenue should cover the cost of web hosting!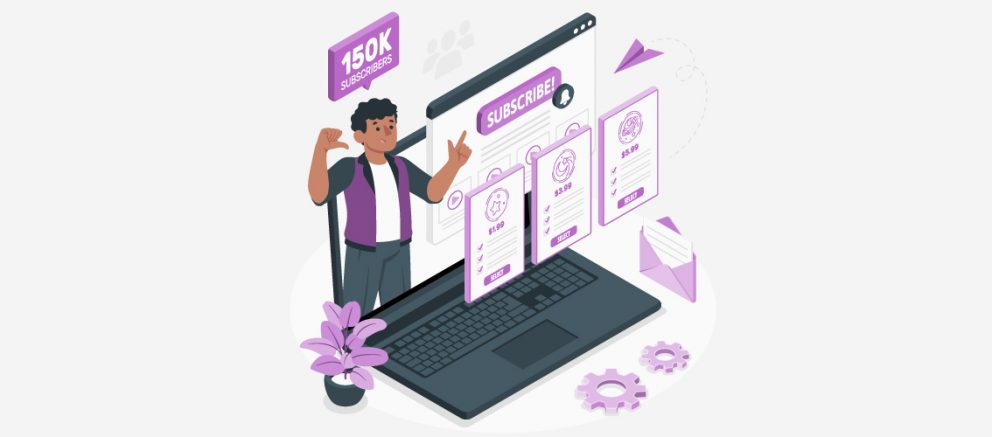 The magazine subscription business model relies on a traditional assumption: people will subscribe to your digital magazine for a given time (usually a year) and receive 12 issues of the PDF magazine. It's the best way to publish your content, especially if it's a digital edition of a print magazine, and if you have great content to publish in regular periods. You can also release this digital magazine in an app form, usually incurring lower costs to your readers. Usually, apart from the subscription, readers can also purchase back issues of your digital magazine to read on their mobile devices or Kindle readers.
You can also use the website subscription model – as long as the readers subscribe to your service, they can access any content available in your offer, and read any article available in your magazine database. It's a great way to offer subscriptions to more than just a magazine – especially if the magazine accompanies a podcast or access to a premium service. You can use this as a bonus for your Patreon supporters, or people already involved with your community.
You can also run a free digital magazine – the revenue will be the ads or you can run it out of passion. Even if you don't ask for subscriptions, a free magazine can drive a lot of readers to your website. You can promote your business easily if you want to share your magazine on social media – it can prove to be an invaluable marketing tool. If your content goes viral, people who've read your magazine will have heard about your brand and learn about what you have to offer. Many brands release magazines simply to keep their customers involved with the brand and lifestyle choices – doing so can be a great benefit for your business, even if the direct revenue stream might be smaller.
The main source of revenue for most of the printed magazines used to be a mixture of subscriptions and advertising. If you're going to support your digital magazines with ads, you should have high-quality content in the first place! More and more publishers adopt the freemium model – they can offer some of their content for free, but full access to the stories and articles should require a subscription. Some publishers use "paywall" – for instance, you can read only a couple of stories per month for free. You might also offer an issue that has ads for free, and the ads-free, longer version available for paying viewers.
How to publish your digital magazines
Modern online magazines can be encountered in a variety of forms and shapes. Some are just digital editions of an existing magazine and are created along with the printed media. It's a simple digital mockup using the regular layout of a PDF. Readers can read them or download them on their mobile devices – but they might not open on all cellphones and tablets. PDFs aren't properly formatted to be read on the Kindle reader. Some digital magazines can also be published as EPUB, which makes it easier to present content on a smaller screen. You can also convert these PDFs to the innovative flipbook format – see below!
Publuu's magazine example
View more digital magazine examples


Other companies decide to publish their digital magazine in an app form. There are many platforms and services which can create an app with new content for the paying audience. This sort of platform makes it easy when sell content and quality articles, but it can easily exclude readers who don't have access to iOS or Android devices (like Smart TVs or Kindle readers, for example). It is more responsive than PDFs, but an app edition might be harder to distribute. Mobile readers, however, will appreciate a digital magazine that adjusts to their screed so this format is still quite popular!
Publish your online magazine using Publuu
You can easily create professional, mobile-friendly digital magazines with Publuu. Publishing these on the Publuu website is a virtual breeze. The innovative flipbook format transforms your PDF files into interactive digital magazines that you can easily publish online and show to anyone on the web.
Your digital magazines will look very stylish, with the realistic effect of flipped pages, and will be accessible on any device thanks to HTML5 support – these days these are almost all mobile devices on the market. You can allow the audience to save them on their computers or limit them to viewing them embedded on a website.
Flipbooks from Publuu are great if you intend to share your digital magazine as free or ad-supported, viewable to all. You can embed the issues on your website or post the link to the flipbook on social media to share your web magazines with others, showing the cover of the file as a preview (unlike with regular PDFs To provide your readers with instant access to your digital magazine, you can easily provide them with a link – with or without downloading the file.
Publuu can easily become your online magazine rack. It not only publishes your PDF of the digital magazine – digital features let you customize the background, colors, and music on the display, creating a great, unique atmosphere for the readers. Publuu subscription even lets you create your own online web kiosk and mobile application.
Flipbooks from Publuu lets you add all sorts of multimedia content to your digital magazines to make them more engaging. You can easily add image galleries, videos, or links to older issues as well as external information. In the flipbook magazines you create, you can make any text or image interactive thanks to the unique hotspot functionality. Hotspots are links that let you create a quick table of contents online, which works great for mobile device users.
Publuu also offers a very important feature for anyone publishing a digital magazine. The analytics features allow you to find out how many people read your last issue, how long they read it, and which pages caught their attention. You can't achieve this level of knowledge using regular PDF files and it will greatly affect your marketing efforts!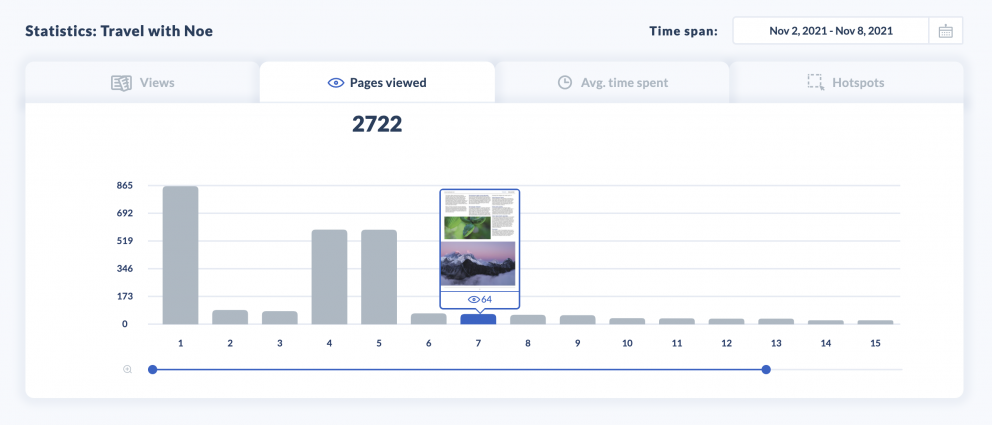 Design and writing in your online magazine
Publuu – especially the great flipbook functionalities – can make your digital magazine look good, but to achieve professional quality, you need good designers and graphic specialists. Some beginners can try to create their digital magazines using MS Word or similar software – this isn't necessarily a bad look and it can work for free publications, but will look amateurish and unprofessional. The audience paying for the magazine subscription will demand better quality. That's why you should either learn the layout yourself or find a specialist. You can hire young edition professionals on freelance sites like Fiverr.
Likewise, if you know a topic well, you can write articles yourself. But you probably also know other specialists who can create engaging content – your coworkers or friends from school, even your competitors. You can easily find anyone to write great articles for your digital magazine – even if you do not have a significant budget. You can ask a friend or a blogger to write articles for free in exchange for exposure or connections. If you want to gain more texts for publication you can also hire professional copywriters.
Depending on the industry you might need illustrations, stock photos, or vector art. Sometimes you can create your own photographs, especially if you know well your industry. If you need them, don't use free stock pics – because they are easily recognizable and often look cheap. If your digital magazine is going to be very visually oriented, illustrations will be as important as the stories so include them in the budget as well.
Get a good editor
A good editor can change your content from good to great. Authors who write articles can be experts in their field but their language command might be less than stellar. A good editor who has experience in correcting errors, and investigating claims, can be a great asset to your digital magazine. Even a simple spell-check and grammar editing can greatly improve your content! Find someone with experience in publishing and who at least tangentially knows your industry. You can find them on portals like Fiverr.
Determine the layout of your digital magazine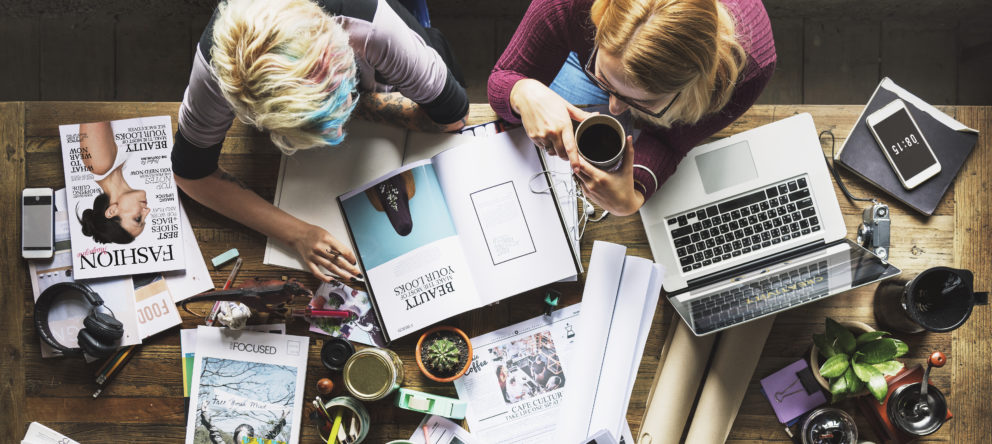 With print magazines your layout depended on the printed medium format – it meant how you organized the stories, pictures, and articles. You have a lot more flexibility with a digital magazine which can be a mobile app, an e-book, a collection of web pages, or a PDF. Digital publication is different than print, and your web publications should reflect this
The cover
You don't have to design the back cover or the inner pages of the cover – which are normally designated for the costliest advertisements. In a digital format these inner covers, however, are not distinguishable from any other page. The back cover of a digital magazine isn't necessarily significant for marketing purposes these days, since in a flipbook format you can't access the back page by looking at the magazine.
However, the front cover is the page that everyone will see, and it determines whether or not potential buyers will open your digital magazine. You should focus on thinking about how you want it to look and what it should include. Decide how large your logo should be and what colors you should include, especially if you want them to match your brand.
Front of the book
The front of the book refers to the first pages at the beginning of the magazine – including the table of contents, the editor's letter, or messages and comments from the readers. In digital magazine, these aren't relevant – for instance a reader these days can communicate with the authors of the articles using social media. However, you can create a great table of contents using the Publuu hotspot feature, allowing the reader to navigate your digital magazine without problems.
You can add your masthead (the mention of your authors, marketing department, and so on), the letter from the editor, and perhaps also letters from readers – if you want to, depending on whether you have enough time and energy. Decide whether they make sense in your magazine.
The Features
The main part of your magazine is made of your key articles and stories – this is where you put your crucial content – and advertisements as well. Mix your longer and shorter articles. Some magazines have consistent columns – for instance, there's always a book review on page six. Often there's a big feature advertised on the cover – which might be the thing selling the issue to the wider audience.
Digital magazines can use multi-media format to include more interesting stories or features. Publuu can link to embedded videos and similar interesting content to make your main brand more interesting. Stories can be supplemented by image galleries or interactive content not possible with traditional publishing.
Back of the book
The back of the book is traditionally where loose content in a magazine goes. Horoscopes, essays, jokes, and cartoons are usually encountered on the last pages. When you create a digital magazine, consider putting loose content or humorous stories on the last pages of your web issue.
Digital magazines can also benefit from using a call to action. You can put links to your Facebook or Instagram profiles or other publications on the last pages of your PDF to contact you. This is especially relevant if you want potential advertisers to contact you.
A digital magazine can be a marketing tool, a great way to increase your sales or a platform to share your ideas and thoughts. You can create such a publication in no time yourself, and becoming a publisher is well worth the effort you put in.
You may be also interested in:
Online Magazine Maker – 7 Simple Tips!
The Best Digital Magazine Publishing Software in 2021
Digital publishing trends to look out for in 2022