MENU
Browser
iPad
iPhone
Android
UPLOAD YOUR PDF AND TRY IT FOR FREE
Upload PDF file to change it into beautiful interactive catalog and share it everywhere
Add interactive content to your catalogs. Customize your kiosks. Select colors and background, upload your logotype and see how your new catalogs will look like - completely free of charge!
Share your interactive catalogs - online and in your native mobile application.
FREE
Upload your catalog and publish it online.
Our player will ensure that your catalogs will always work properly and look professional. Share them via direct links whatever the size of the PDF file.
I want to try
WEB KIOSK
Publish your catalogs in your own kiosk located on any website.
All you need to do is log in, customize your kiosk look and generate a direct link to your very own online beautiful shelf.
I want to try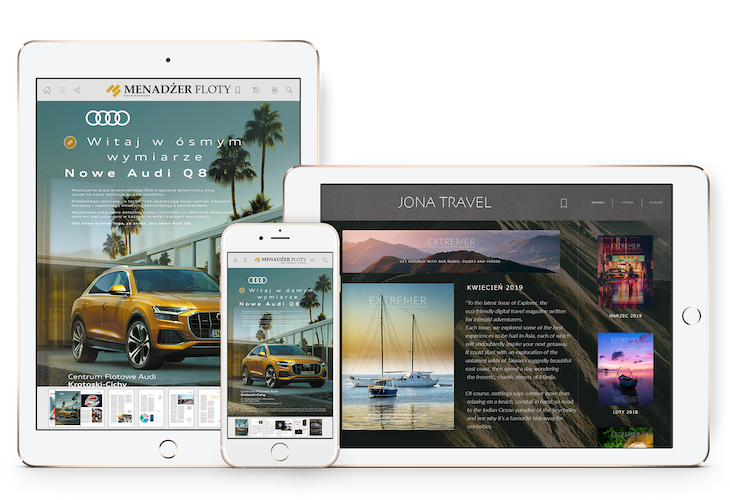 APP KIOSK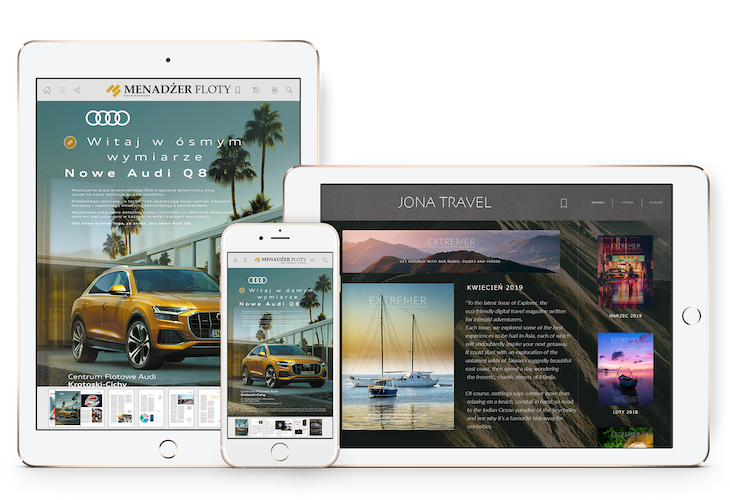 Native IOS and Android mobile applications will let you publish your catalogs, and brochures in the world's largest mobile stores: Google Play and AppStore.
Just log in, customize and see a preview of your application for free now!
I want to try
Upload your PDF files. Create engaging and modern catalogs.
Sell more
Sell directly from your catalogs.
Reach for new customers online or through your own mobile application.
Animated hotspots encourage your clients and make their shoping much easier.

Online
Your catalogs in new and professional looking player available straight from any internet browser.

Mobile app
Your catalogs as your own mobile application.
Stay always close to your clients.