Web Kiosk
Use Publuu – Web Kiosk maker to share multiple flipbooks in your personalized online space.


;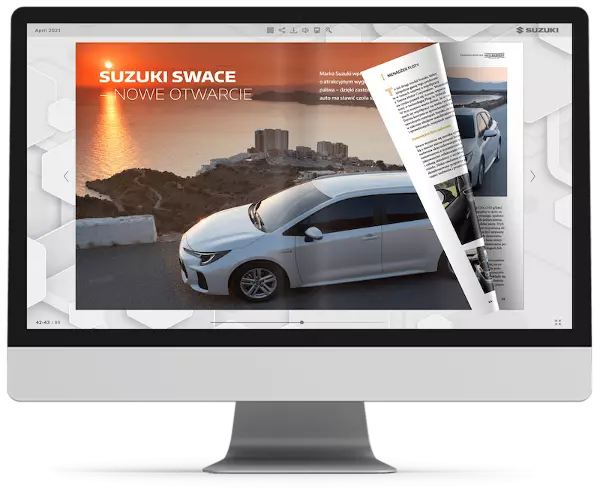 All In One Place
All your magazines and catalogs clearly arranged in one central location - your online web kiosk. All of your clients and readers will have a good overview and easily find what they are looking for. Desktops, tablets and smartphones – kiosk fit to every screen automatically.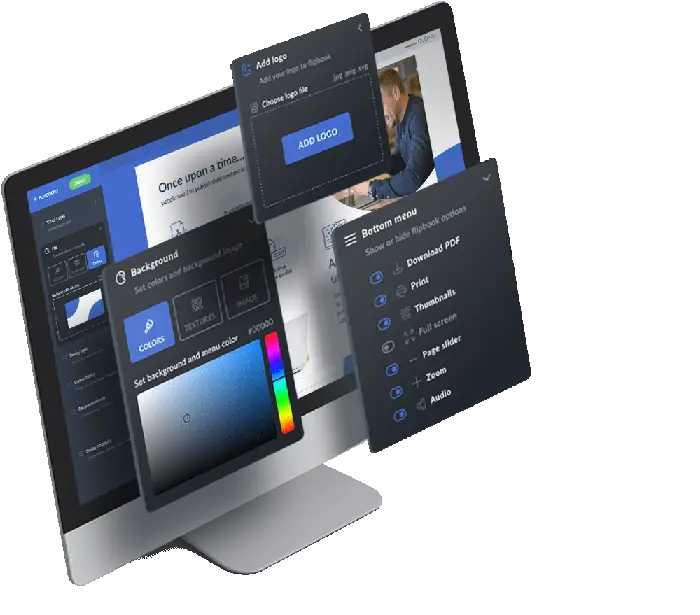 Your Corporate Design
Customize your web kiosk with simple to use online editor. No coding required. Select colors, backgrounds, upload your logotype and see how it all look in real-time. Based on editor tools you are capable of creating an appealing kiosk for your readers.
Interactive Hotspots
Attract your reader's attention. Enrich your pdf's with customizable interactive hotspots, that can activate photo galleries, videos or active links inside your publications. Log in and try for free, with simple to use online editor.
More Income From Advertisers
Add direct links to your clients products on any element of your publication and raise your ad rates. You may also offer advertising space in the main web kiosk-shelf to generate additional revenue. See statistics on your publications, including web kiosk and issues openings.
Web Kiosk examples
Publuu Web Kiosk creator is being used by more and more people around the world. Join them and share your documents online with the best possible way.
With Publuu you can also create
Start creating Web Kiosk for free today.