MENU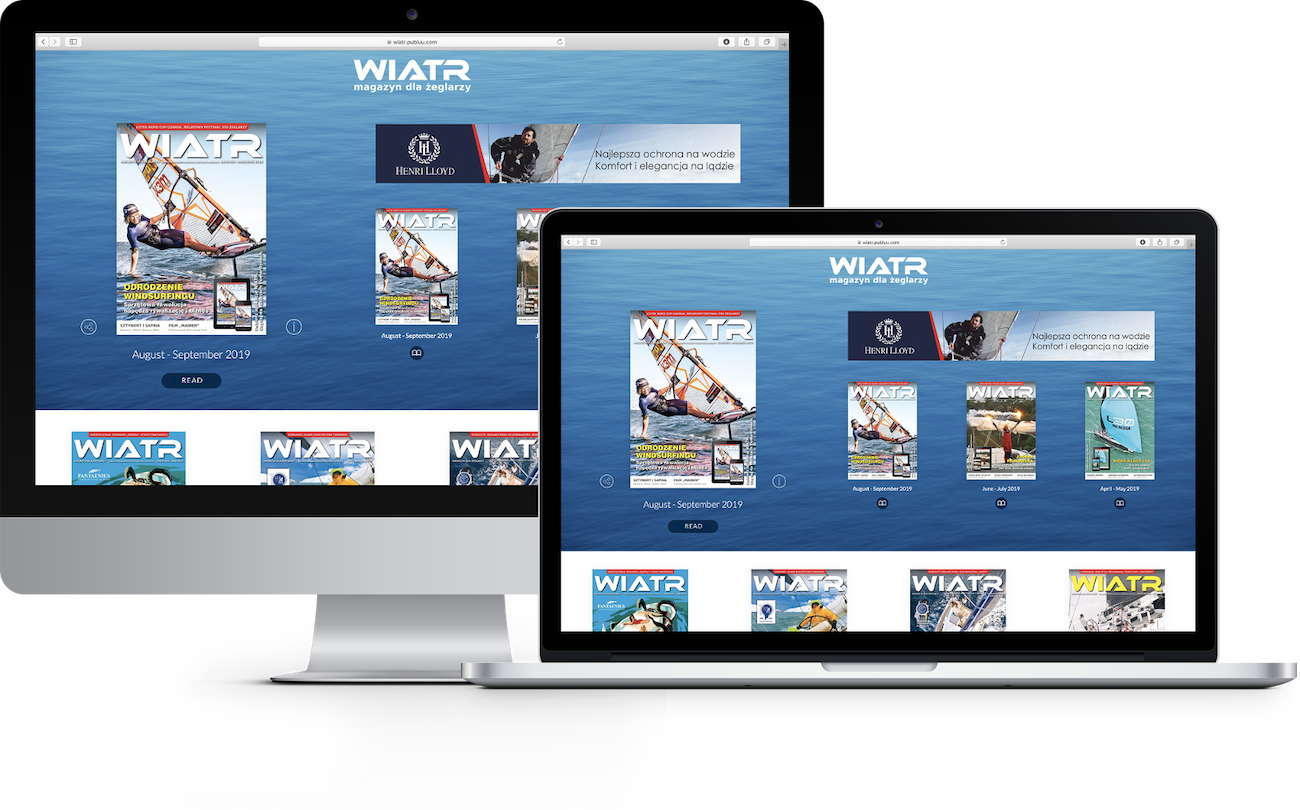 Publish your magazines, catalogs, brochures and more in your own website kiosk
All in one place
All your magazines and catalogs clearly arranged on shelves in one central location - your online web kiosk. All of your clients and readers will have a good overview and easily find what they are looking for. Desktops, tablets and smartphones – kiosk fits to every screen automatically.
Your Coporate design
Customize your web kiosk with simple to use online editor. No coding required. Select colors, backgrounds, upload your logotype and see how it all look in real time. Based on editor tools you are capable of creating an appealing kiosk for your readers.
Ineractive hotspots
Attract your readers attention. Enrich your pdf's with customizable interactive hotspots, that can activate photo galleries, videos or active links inside your publications. Log in and try for free, with simple to use online editor.
More income from advertisers
Add direct links to you clients products on any element of your publication and raise your ad rates. You may also offer advertising space in the main web kisok-shelf to generate additional revenue. See statistics on your publications, including web kiosk and issues openings.
Monetize your content
Boost your sales with the web kiosk for selling subscription and single edition online. Whether you want to sell magazines, catalogs or any publication you wish to start earning with. Access real time sales reports. Get paid directly by your readers with our automated payment system.
Extensive subscription
Generate free promo codes to selected publications and use them as a parallel content access for your existing print subscription members. You can also give them away for free to promote certain magazine or web kiosk itself.