Digital Photo Album
Present your photos in the best possible way – as an interactive online photo book. Customize its design with unique background templates. Add extra videos and pop up photos. Share it with your friends and family via direct link.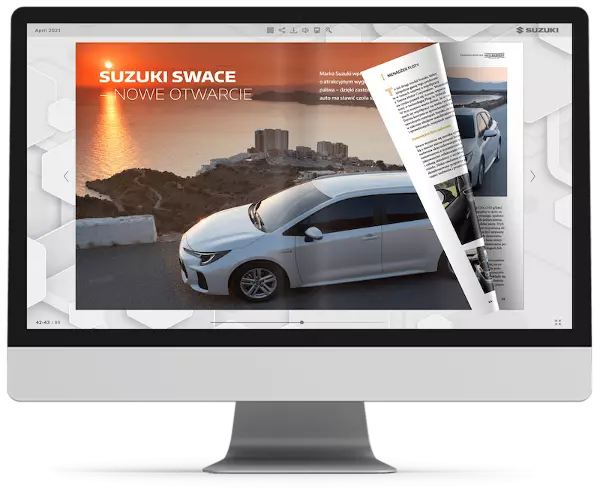 Why digital photo album with Publuu?
It's simple. Your photos, graphics, portfolio and other important visual work deserve the best online presence. With Publuu our online photo album creator you can quickly transform your PDF into a stunning interactive publication on any device. Which is easy to access and always looks great on any device.
CREATE YOUR PHOTO ALBUM
How to make a digital photo album online?
Working with Publuu is very easy.
Follow our short guide and learn how to prepare and share your first photo book with just a few clicks!
UPLOAD AND CONVERT
Save your photos as a single PDF file and upload it to Publuu. Our platform will quickly convert it into an interactive HTML5 photo album.
CHOOSE DESIGN
Set the background template design and add extra photos or videos to make your photo album look stunning.
SHARE
Embed your new digital photo gallery on your website or send it as a direct link.
SECURE
Protect your photos with a password, making them accessible to selected users only.
Digital photo album – features
For mobile users
Digital photo albums created with Publuu are mobile optimized. Your photos will look great on any device and will be accessible to you and your friends all the time!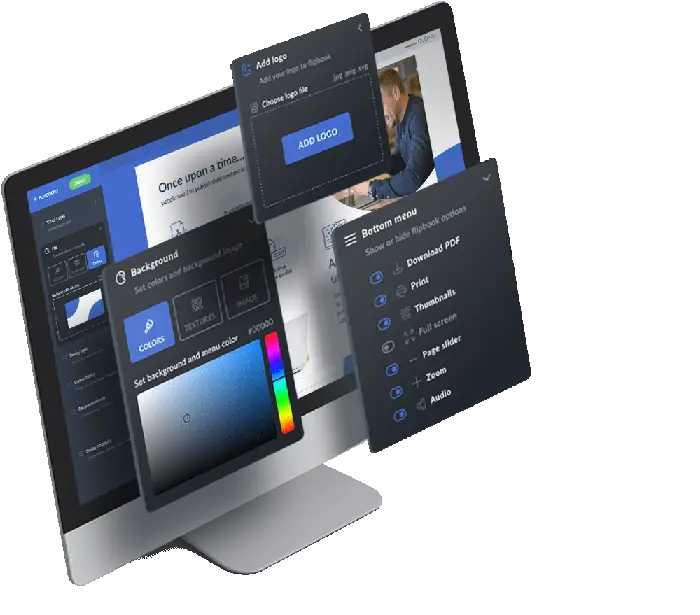 Customize your album
Make your digital photo album truly yours design. Choose a background template or set your own. Brand it with your logotype and add animated hotspots with pop up photos and videos.
Share and embed
It's so easy to share your new, photo flipbook! Send it as a link or post it on social media. Embed it into your website with our easy to use embed tool.
Download and Print
You can enable download option for your viewers, so they can download your photo album anytime. Publuu's photo book online viewer will save it as a high quality PDF file, ready for printing.
Digital photo album examples
Publuu photo album creator is being used by more and more people around the world. Join them and share your memories online in the best possible way.
Interactive Photo Book
Make your photo book even more interactive by adding animated custom hotspots. Enhance it with photos, videos, external links or audio files. Show your story in a more engaging way!
Website and Mobile App
Create your photo album and share it on your own custom designed website and mobile application, available to download from Google Play and App Store. Your digital photos will be saved as stunning photo books and stored in one central location, accessible for everyone, even when offline!
Even more photo albums benefits
Photo book navigation
With a quick thumb search it's easy to find a digital photo you are looking for, especially on mobile devices.
Easy access
Access your photo albums anytime and anywhere with just one click. You don't need to download anything.
High quality
Your photo albums will always be of the highest quality - the photos as well as any text you decide to add.
With Publuu you can also create
Start creating photo albums for free today.
Your digital photo will never look the same.