MENU
How to Make a Booklet?

No matter if you want to create a school project or one-sheet document to inform your audience about an event, a beautiful and functional booklet may become your greatest ally. Usually used as promotional materials or advertisements, booklets have always existed in our minds as one of the best ways of announcing interesting news connected with local businesses.
Creating a booklet is not as hard as it may seem. You can easily create a high-quality booklet using some specific kinds of tools, such as a booklet creator, even if you are not a professional designer or you don't want to hire one. Click the image below to see how easy it is to create your own booklet online.
The unlimited access to the Internet and some useful software made you have everything you need to create a booklet. The most important thing in the process of creating booklets is to keep in mind that you want your book to be organized and easy for the reader to follow.
So, if you want to know how to create your own digital booklet, follow this guide, and then you should be able to get your job done in no time!
Booklet characteristics
Before you become familiar with the knowledge on how to make a booklet for your business, you need to note the booklet's main features and how does it differ from other forms of marketing documents. The term "booklet" was originally derived from the French word "brouchure" which means leaflet or brochure. Simply speaking, a booklet is a form of publication, often with a paper cover, used to deliver information to recipients in a quick and concise way.
Booklets are usually designed for a specific audience. For example, if you want to design a document for kids, you might want to use more pictures and illustrations than if you were designing one for adults. The booklet can also be considered as a form of advertising, which is usually done by printing the company's logo on the front cover and distributing them with other forms of digital materials such as online catalogs, brochures, and magazines.
Booklets are significantly smaller than magazines but larger than a postcard or flyers. They are typically less than 16 pages long. The pages are usually all the same size, and the booklet can be printed on only one side of each page. They may also have fewer graphics and images than magazines do because of the limited amount of space available on each page.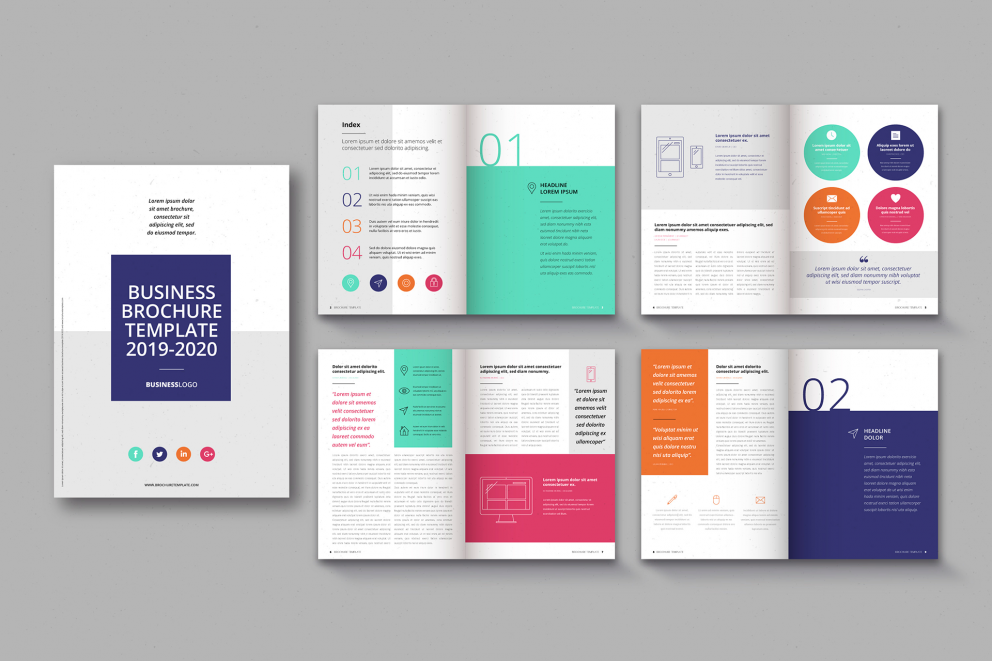 Create an online brochure with Publuu
Using Publuu's online brochure creator you can lead your brochure to a higher level. Publuu can transform plain PDF files into remarkable interactive brochures simply and intuitively. By adding a special page-flipping effect and multimedia such as image galleries or videos you will stand out of the crowd with your brochure, for sure. Of course, other software can help you to make a booklet, but only with Publuu, you will have the opportunity to publish it in the cloud. Publuu, with its hotspot function, lets you embed links into your digital booklet layout. Moreover, it allows you to embed your interactive file on your website or share it on social media, such as Facebook or LinkedIn.


Publuu's booklet example
View more online booklet examples

One of the biggest strengths of Publuu is its analytics tool which gives you an insight into the number of people browsing or reading your digital document and the amount of time they spend on it. This feature seems especially significant to business owners and marketing professionals.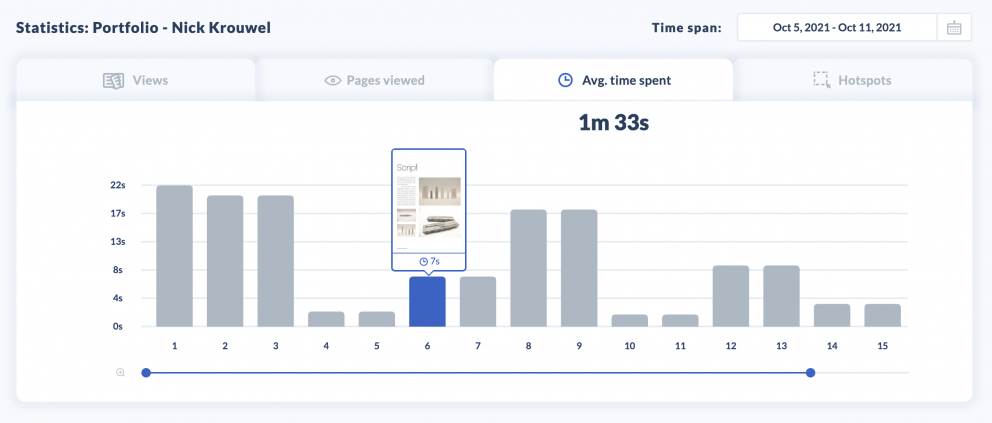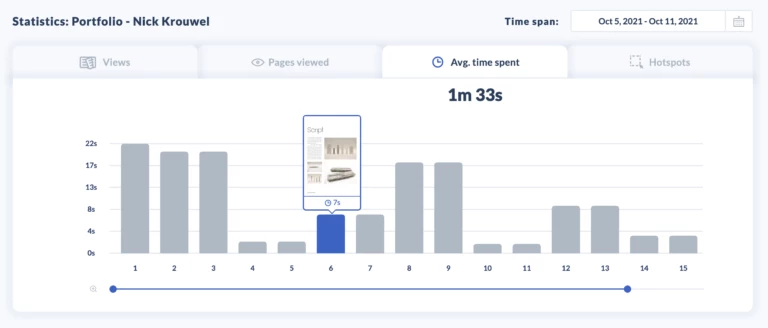 Ready to use booklet templates in Microsoft Word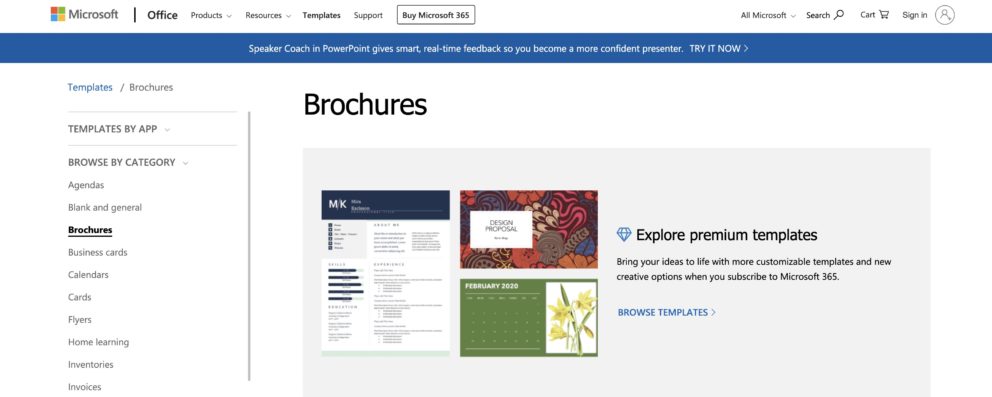 Making a booklet has never been easier – Microsoft Word offers you a simple way to make multiple booklets. To easily create a booklet using a Microsoft Word template, you need to follow the instructions below:
First, open a new document.
Go to File and select New.
In the top right corner of the window, type the booklet and select the search icon. You can use different types of keywords, such as event to quickly find whatever you need.
Search all templates, and when you find the best one for you, select it and choose Create.
Your chosen template will be then downloaded and you can start customizing your booklet.
When you finish making your booklet, click File > Save a copy.
To print your booklet, go to File > Print. You don't need to worry- booklet templates are designed to make sure the page orientation will be correct if you print them on both sides of the paper, flipped along the short edge.
If you have a double-sided printer, just print the document. If you have a single-sided printer, you need to:
Go to File > Print.
Change the settings to Manual Print on Both Sides.
Print one side of the document, then remove the printed pages and put them back into the input tray.
How to make your own booklet in Microsoft Word
Microsoft Word gives you a chance to modify your booklet easily in order to meet your expectations. If you didn't find the template that fits your needs, you have the opportunity to make a booklet using the Book Fold Layout. This setting allows you to make a brochure from scratch, print it, and then fold or bind it. Here is the instruction on how to do this properly:
First of all, go to the Microsoft Word Layout tab and launch the Page Setup dialog icon located at the bottom-right corner of the window.



Source: Microsoft
On the Margins tab, change the setting for Multiple pages to Book fold. The orientation will automatically change to Landscape mode. If your document is too long, consider dividing it into multiple booklets which you can later bind into one book. Select Sheets per booklet and decide how many pages to print per booklet.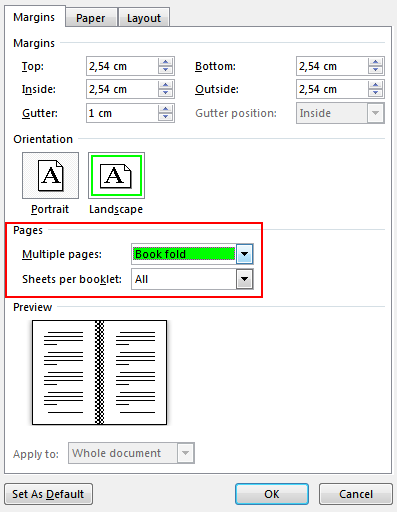 Source: Microsoft
Select and increase the value of Gutter to save some space for binding.
Go to the Paper tab and select the Paper size. The final size of the booklet is one-half width of the paper size. Adding a few adornments to your booklet's appearance will make it better. For instance, if you want to add borders to every page, on the Page Layout tab of the Page Setup window, click Borders.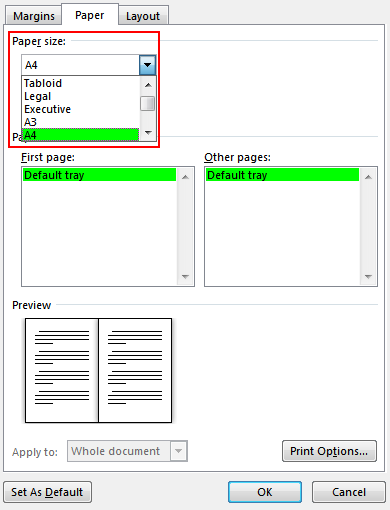 Source: Microsoft


Press OK. One of the best practices is to customize the template before you start to fill your document with text. But if your document already has content, the text is formatted automatically, however, objects like images and charts have to be adjusted manually.
Booklet – print settings
If your booklet is ready to print, remember to check the settings to make sure you print on both sides of the paper and flip the papers properly for the printing to work as intended. Otherwise, your booklet will be full of blank pages that are not needed. What do you have to do to print your booklet?
Go to the File tab, click on Print.
In case your printer supports automatic printing on both sides, change Print One-Sided to Print on Both Sides. Select the option Flip pages on short edge to avoid printing the second side of each sheet upside down.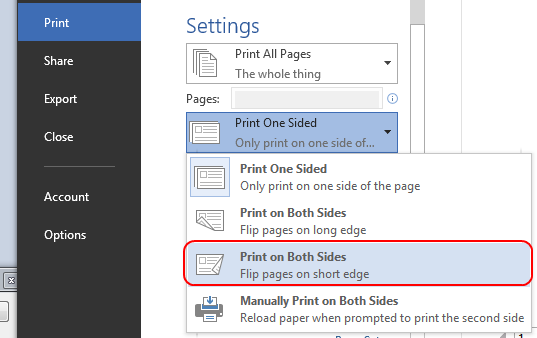 Source: Microsoft


If your printer doesn't support duplex printing, select Manually Print on Both Sides, and feed the pages back to the printer when prompted. To avoid pages from printing upside down, flip the sheets on the short edge of the paper according to your printer's instructions.
For a more professional look, consider adding page numbers in the header or the footer.
A typical brochure can be made out of various types of paper such as card stock, glossy paper, matte paper, and recycled paper. They are often printed on both sides using saddle-stitching. Its size is standardized- measured when folded and closed, a brochure should be 5.5″ x 8.5″ and 8.5″ x 11″.

If you would like to learn more about this topic, make sure to check our booklet printing guide.


How to make a booklet – conclusion
Booklets are a great way to add value and provide an additional source of information to your customers. They can be used for anything from product instructions to company history.
The key is to make sure that the booklet you create has a clear, concise title and high quality content. You should also include plenty of images, which will help you engage your customers more effectively.
Even if it seems hard at the beginning, making brochures using such tools as Publuu brochure maker or Microsoft Word can be fun. The diversity of tools and templates available for free makes creating brochures accessible for everyone, even for those who are not professionals.
You may be also interested in:

How To Design a Brochure? Quick Guide.
Pamphlet vs Brochure Differences
How to generate leads?