Online Flipbook Maker
Convert PDF into an online flipbook with a realistic page-flip effect and easy access from any device. Customize your online flipbooks, setting a background, adding logo, videos, photo galleries and more. Share your flipbooks with your audience and track their performance in real-time.
Why Flipbook?
Because your static PDFs are simply not enough. They don't engage readers, don't work on sales and marketing, and often don't display correctly on mobile devices. With Publuu – an online flipbook maker – you can convert PDFs into spectacular HTML5 online flipbooks with realistic page-flip effect, interactive elements and straightforward embedding and sharing options.
PDF to flipbook conversion with Publuu is quick and easy. After your PDF to HTML5 flipbook conversion is done, add interactive elements such as videos, photo galleries, audio files and external links to your new digital flipbook.
Customize it, making it consistent with your brand. Update your HTML5 flipbooks at any time, without having to produce or distribute them again. Viewing and sharing online flipbooks is also straightforward. Share your HTML5 flipbooks using direct links. Choose a way to embed them on a website: make them fully visible or set them as smart, clickable buttons. Choose their size, background color, and add your logo for a professional look.
All online flipbooks are mobile optimized and easily accessible from any device. You can also track your digital flipbooks performance – the number of views, the time spent on each page and viewers interaction with hotspots - with a simple-to-use statistic panel.
Try HTML5 flipbooks today – they will engage your clients, improve your content marketing strategy and increase your sales!
TRY FLIPBOOK MAKER FOR FREE
Trusted by numerous businesses worldwide
How your online flipbook might look like?
You don't need coding skills to create an PDF flipbook. Just upload a PDF and Publuu will convert it into a beautiful online flipbook with realistic page-flip effect. Take your PDFs to the next level. See how professional your online publications may look like:
No matter what kind of PDF file you have, it will always look sleeker and more engaging when you convert it to flipping book. Use our flipbook maker to impress your clients and empower your brand!
The simplest way to create an online flipbook.
Upload your PDF and Publuu will convert it into stunning HTML5 flipbook. It's so simple!
UPLOAD PDF FILE
Upload your PDF and flipbook maker will convert it into an HTML5 flipbook that can be instantly opened and shared, and will look and work amazingly on any device.
CUSTOMIZE YOUR FLIPBOOK
Use Publuu - Flipbook maker and customize your flipbook PDF, setting its background, menu and adding your logo. Enrich it with interactive hotspots containing videos, photos and audio files.
SHARE YOUR FLIPBOOK ONLINE
Share your digital flipbook , no matter it's size! Send it as a link, embed it to your website or post it on social media.
TRACK YOUR CONTENT
Get an alert every time your clients open your online flip book. Check out which pages they liked and which they interacted with, to significantly improve your sales results.
Online flipbooks perfectly fit all devices
Bring life to your static documents and create interactive PDFs! Convert your PDFs to stunning HTML5 online flipbooks with page-flip effect. Show your readers how professional you are, by offering them the best way to view your content!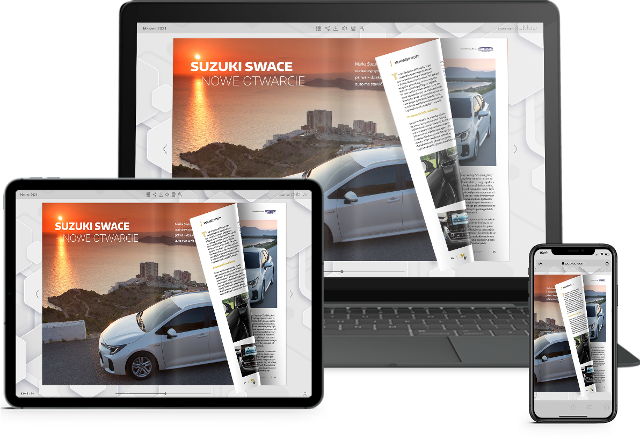 Stunning look
Convert your PDFs into beautiful, online flipbooks that look great on every device. With Publuu, your HTML5 flipbooks will look like an interactive website, not a plain PDF!
Branding
Customize your online flipbooks to empower your brand. Add your logo, choose backgrund color and select extra features. Make your online PDFs unique and memorable!
Easy Access and Sharing
Give your readers immediate access to your online flipbook on any device. Embed it on a website, send as a newsletter, post on social media or email a link.
E-commerce
Turn your PDFs into a powerful online sales tool. Use easy-to-distribute online flipbooks to present your products in a spectacular way and add links to your online store.
Tracking
Measure your HTML5 flipbook's performance in real-time, using Publuu's online tracking system. Check how your audience reacted to your content to boost your online sales!
Hotspots
Keep your audience engaged. Make your online flipbook appealing by adding interactive elements such as videos, photos, links and audio files.
Embedding
Decide how to embed your online flipbooks on your website. Make them immediately accessible or display them as smart buttons your visitors can click to view their content .
Content protection
With Publuu, you decide who can view your online flipbook. Just set a password and your content will be read-only after entering it!.
Updating
Update your online flipbook at any time, without having to resend it or change its link. Keep your audience up-to-date.
Lead generation
Create a lead form that you can add to any page of your flipping book. Capture leads and convert them into paying customers. Add more fields and customize their descriptions. Start collecting valuable data out of your online flipping book today!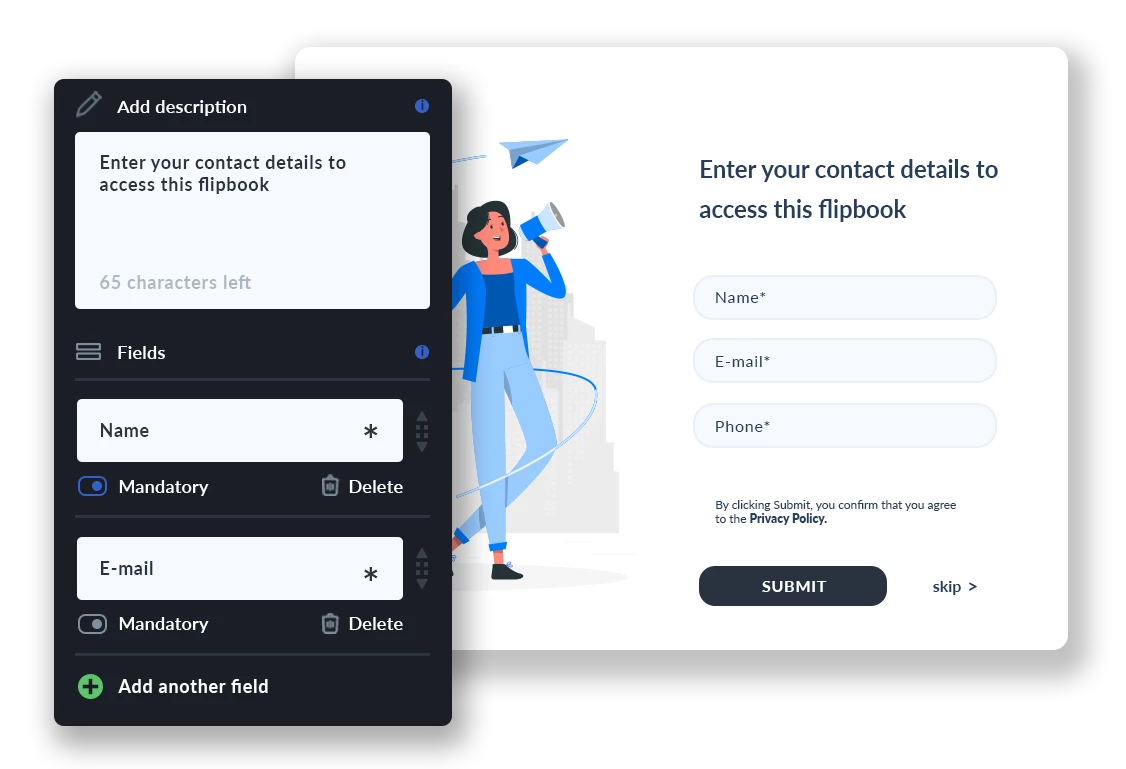 Mobile app for your flip book
Create your own mobile application to keep all your product data in one central location. Publish your flip book on Google Play for your clients to always have an instant and offline access to it.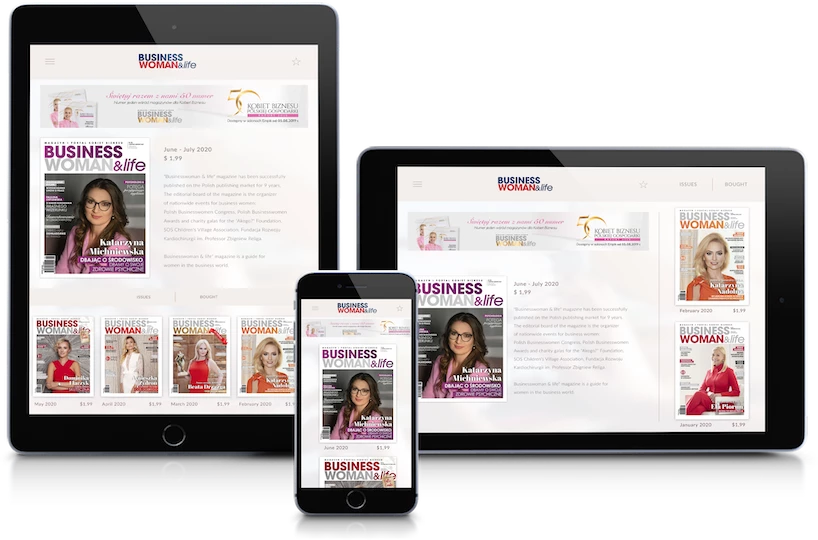 What is a Flipbook?
To put it simple, an Online flipbook is an interactive PDF available online. It's also known as html flipbook, PDF flipbook or page flip pdf. It's exactly what you need if you want your PDFs to be reliable, look great and stay in memory of your recipients for a long time!
When using an online flipbook it feels like if you are viewing a printed document, catalog or a book. Its pages rustle when you flip through them and have characteristic shadows and reflections. What distinguishes an online flipbook from a physical document is the possibility of adding interactive elements to it. With Publuu, you can enhance your flip html5 e-book, e-magazine or e-catalog with photo galleries, videos, links or audio files, added as animated hotspots.
Your personalized digital flipbook will combine the world of print and cutting-edge technology, giving your audience a unique product they will keep coming back to on a regular basis.
The thing that makes online flip book great is that you can easily modify its look, adjusting it to the content you publish there. It's you who decides about the color of the background and the look of its menu. To make your flipbook even more personalized, you can add your logotype, so that your clients will be reminded of your brand every time they look at your file.
Once your online flipbook is ready, you need to share it. We have great news for you: sharing an online flipbook couldn't be easier! You can do it in many ways: embed it on your website so that it becomes an interactive part of it, email it as a link or share it on social media. Your flipbooks will always keep their original look and will smoothly adapt to all devices. They will always display in the right way. They don't require any additional plug-ins or complicated installations; you don't need to download anything to use them. Just click the link and you can view all their content online!
Worried that you don't know if your digital flipbook will be opened? Fear not! You can easily track your html5 online flipbooks so that you know how many times each of them was opened, how much time your readers spent on viewing it and how it was used. You can also set up email notifications so that you know exactly when your interactive PDF was clicked on.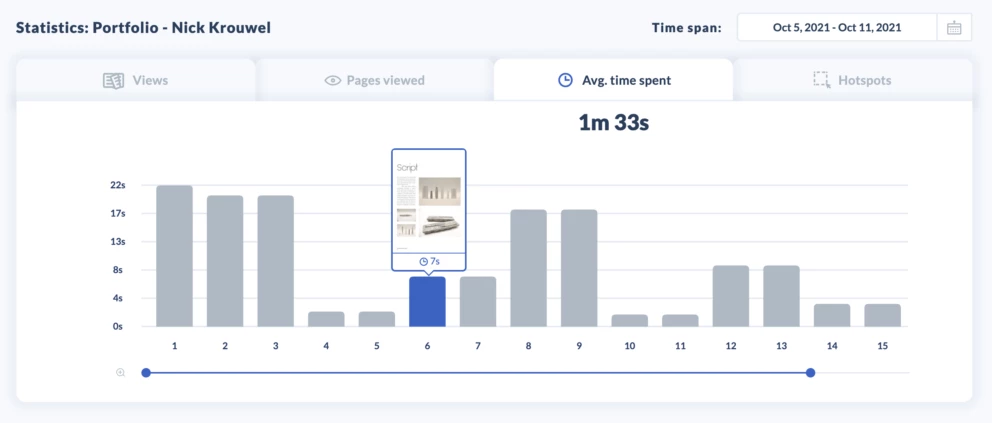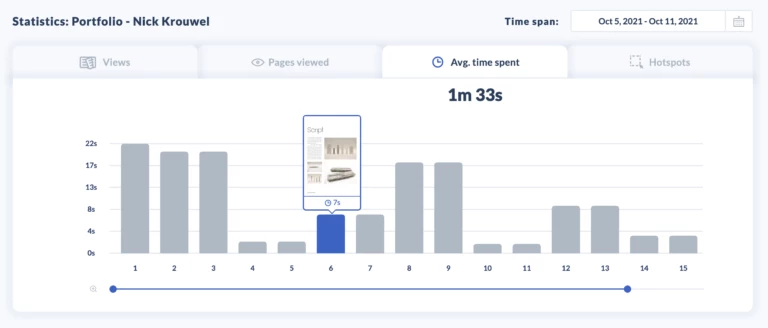 Read more about statistics and document tracking >
Advantages of pdf flipbooks are countless: they are very innovative, sleek, practical and easy to use. But for you it really means one thing: your online flipbook will make you stand out from the crowd and will make the WOW effect. And that is the most important thing you want today!
Sharing your flipbook
You probably won't be surprised to hear that more and more often pdf flipbooks are used in place of conventional PDFs. Digital flipbook can become your interactive report, presentation, e-magazine or e-book. Sharing and receiving online flipbooks is really a piece of cake. Have a look at the ways to do it:

The best ways to
embed PDF into HTML website
You can easily embed your HTML5 flipbook on your website to make it more interactive and fun. You will attract the attention of your audience and provide them with comfortable experience of viewing your interactive PDFs online.
Thanks to Publuu.com, flipbook maker it's you who decides how your clients will access the documents you create. Our platform gives you full control over how your online flipbooks look like on the website and how they will be displayed on the devices used by your readers. You can present your PDFs on your website in three different ways. Let us introduce you to all of them:
1st way
You can embed your PDF as a flipbook with a transparent background. Your visitors will see no other options, just arrows they can use to turn the pages, so nothing will distract their attention from your content. It will look like an interactive part of your website just like the example below. Play with it – click on the arrows to turn the pages and test it for yourself.
2nd way
With Publuu you can also embed your flipbook as an iframe in form of a sleek player. Your visitors will see the background and some additional options they could use. They will be able to easily switch to the full screen mode and use all the features like share, print, page thumbnails or PDF download. Check out the example below.
3rd way
Or maybe you are keen to have a smart button that your clients can click to open your PDF in a separate tab or in a pop-up window? This is another great option offered by Publuu.com. You can easily customize the appearance and size of the button and publish it on your website. Click on the cover below and see how it works.
Links
You can share your HTML5 flipbooks using direct links. It will allow you to quickly send to your recipients even very heavy files, for example in an email. It's enough to click a link and an online flipbook will immediately appear on the screen. Your readers will never have to download files to their hard drives, and you will be sure that your interactive PDFs are always displayed correctly on each device.
Social media
Facebook, Twitter, Instagram – this is where you find your clients and build relationships with them! An HTML5 flipbook is a natural here. You can easily share it and it can be reshared by your audience, automatically increasing your chances of acquiring new customers for free!
Links to specific pages
HTML5 flipbooks give you an option of sharing links to their specific pages, allowing you to draw your recipients' attention to the content you want them to look at in the first place. This is a big advantage in comparison to the usual PDF file. After clicking the link, the indicated page will be displayed automatically, with the possibility of viewing the rest of the content.
Pdf in your email footer
You can also add your HTML5 flipbook to your email signature. Your clients will have easy access to it every time they receive a message from you!
Our customers talk about our
flipbook maker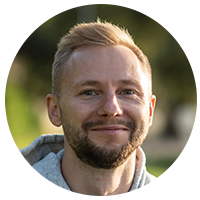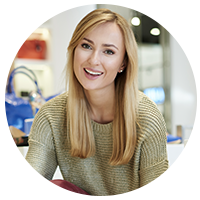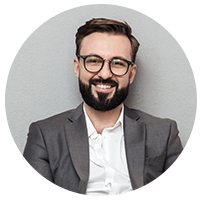 Is it easy to make a flipbook with Publuu?

Yes, it's totally easy! You don't need any design or coding skills to make your own beautiful flipbook – just prepare your PDF file and use the upload button at the top of this page to transform it into an interactive flipbook in seconds.

How do you create a flipbook with Publuu?

To create a flipbook, you need to prepare a PDF file with your content, then create a free account at Publuu and upload a file. Our Online Flipbook Maker will convert it into a fantastic flipbook that you can easily customize with your branding, share anywhere on the web, and track its real-time performance.

What is the difference between a PDF and a flipbook?

PDFs still remain one of the most popular filetypes, however, they lack a lot of functions a flipbook can offer. A digital flipbook created with our Flipbook Maker has a realistic page-flipping effect, can be easily shared and enriched by plenty of interactive elements, such as videos or GIFs, while a static PDF can't. What is more, our analytical tool allows you to track the real-time performance of a flipbook, while you just can't do the same with a simple PDF.

How do I create a flipbook for free?

You can create your first stunning flipbook catalog, magazine, and brochure during the free trial that Publuu offers and try all of the great functions, such as statistics, tracking links, lead generation tool and much more.

How many pages can a digital flipbook have?

Publuu allows you to create a digital flipbook with an unlimited number of pages - each one with the page-flipping effects, sounds, and reflections that resemble a real publication.

What materials do you need to make a flipbook with Publuu?

Actually, all you need is a simple PDF file, nothing more – after uploading it to Publuu, it will be automatically converted to a ready-to-use online flipbook.

Will you display any ads in my flipbook?

No, there will never be any ads in your flipbook distracting your recipients from your content.

How many flipbooks can I host at Publuu at the same time?

It depends on the pricing plan you choose: from 10 in the Basic Plan to even 500 in Premium Plan. Go to Prices and select the plan that suits your needs.
With Publuu you can also create
Use our online flipbook maker
Go beyond boring PDF and start creating interactive flipbooks with Publuu today!
Register with Publuu today and check out all the smart options we prepared for you!
×
Oops...
We can't find this flippbook!
It looks like the flipbook you would like to access has been deleted, or link has expired.
Please contact with person who shared it with you.